Everyone had lofty dreams as a child of becoming a doctor, an astronaut, a famous actor or — like Sean Mullen and Easton McMurray — a college baseball player.
Most either changed their dreams or soon realized those were not in the cards.
For these two local high school seniors, the dreams they had as young boys playing baseball at their dream colleges have turned into reality.
Mullen, a senior right-handed pitcher at Stockdale, will sign at UCLA and McMurray, a strong-armed lefty at Liberty, will sign with LSU on Wednesday. It's the first official day of the early letter of intent signing period.
The two represent 10 Kern County athletes, along with three more senior baseball players signing to Division I athletic programs, that have been verified by The Californian.
When Mullen was 7 years old, he was hospitalized after suffering a broken leg. He was heartbroken and doctors worried whether or not he could continue playing sports, which he was already doing at a high level.
His dad, also named Sean, knew UCLA head coach John Savage from their collegiate playing days.
The elder Mullen got in contact with the then-third year Bruins coach and got his son out of the hospital and out to a UCLA practice.
"I remember it like it was yesterday," Mullen said. "I rolled up there on a little wheelchair ramp because I was in a wheelchair and got up on top and saw it all. Right then and there is right where I wanted to be."
UCLA coaches and players signed autographs for Mullen and he went back to the hospital more inspired about his future.
"It was kind of a tough time for me just because I was just sitting there in a hospital and I needed something to do," Mullen said.
That's when he asked his mom for a pencil and paper and drew a picture of himself playing shortstop at Jackie Robinson Stadium.
"As as soon as I got back, I said, 'give me a piece of paper,'" Mullen said. "I drew that. It's pretty special."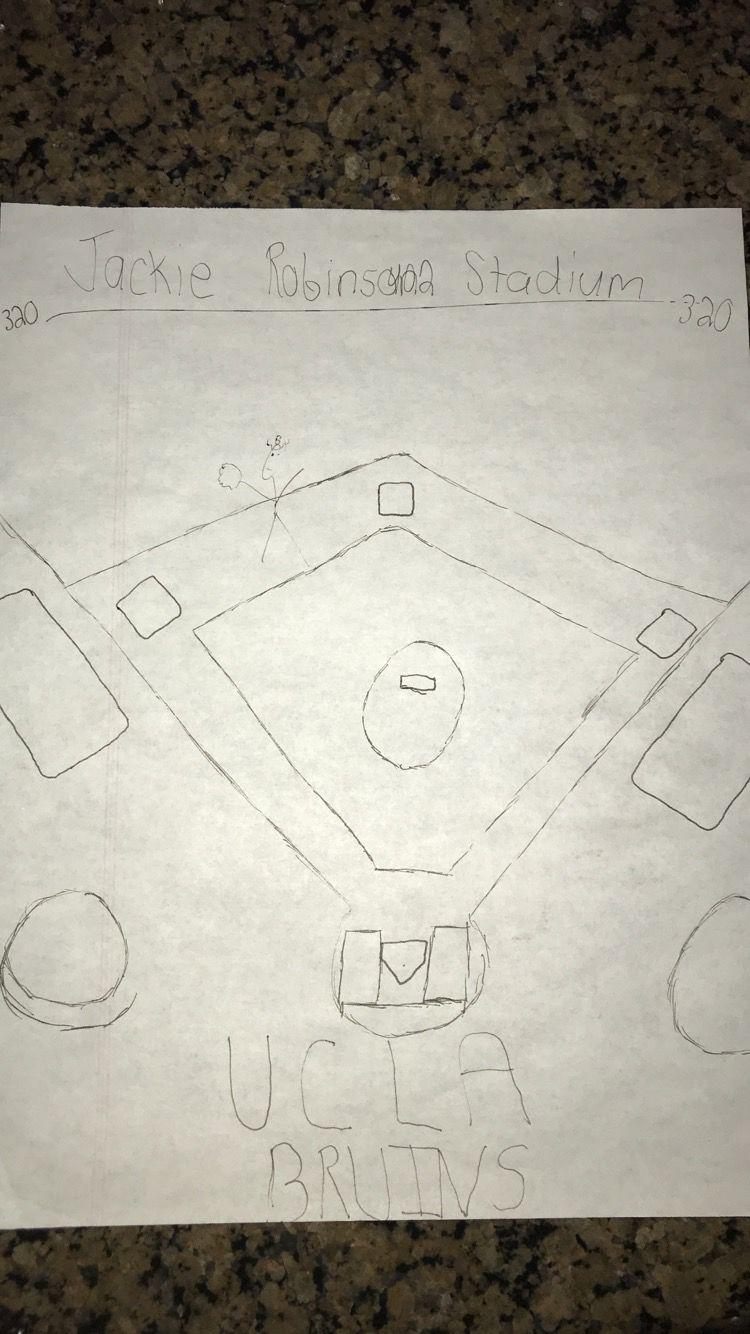 Mullen obviously recovered fully from the injury and has been one of the top pitchers in the Central Section with a career 18-6 record. He also slugged seven home runs last year for Stockdale.
McMurray's love affair with LSU goes a little deeper.
His dad, Brock, grew up in Denham Springs, a suburb of Baton Rouge, and has been a lifelong Tigers fan which rubbed off on his children.
"Ever since I was a kid, I grew up watching LSU baseball, LSU football," McMurray said. "In my house, it's just been 'love purple, live gold.' I have dreamed about playing at LSU."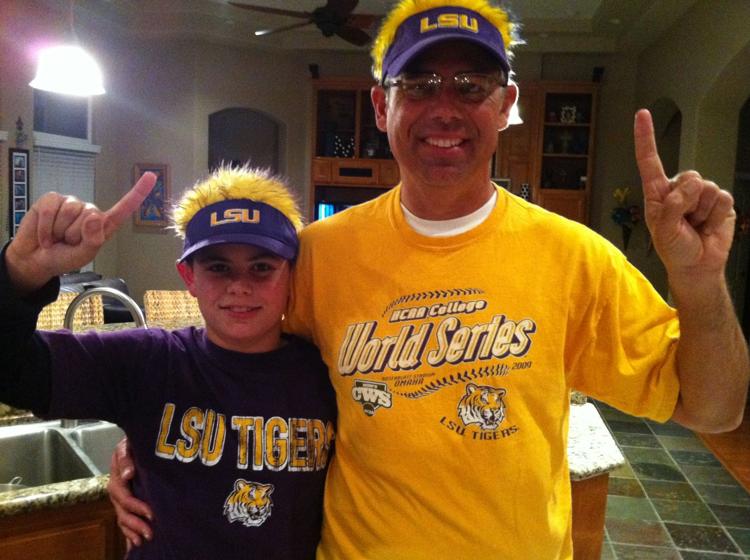 McMurray initially committed to UC San Diego, but when his fastball began to continually hit 90 mph-plus going into his junior year at Liberty, bigger schools came calling. That included the one that played in the College World Series in June.
"My dad has been supporting me since I could pick up a baseball and would support me wherever I go," McMurray said. "But going to a school that he has loved and I grew up loving, I think he's excitied for the opportunity and excited that I get the opportunity to play there."
UCLA and LSU have combined for seven national championships since 1991, with UCLA taking home the title in 2013.
That rare opportunity for two friends from rival high schools in Bakersfield to go off to big-time college baseball programs 1,800 miles from each other is special.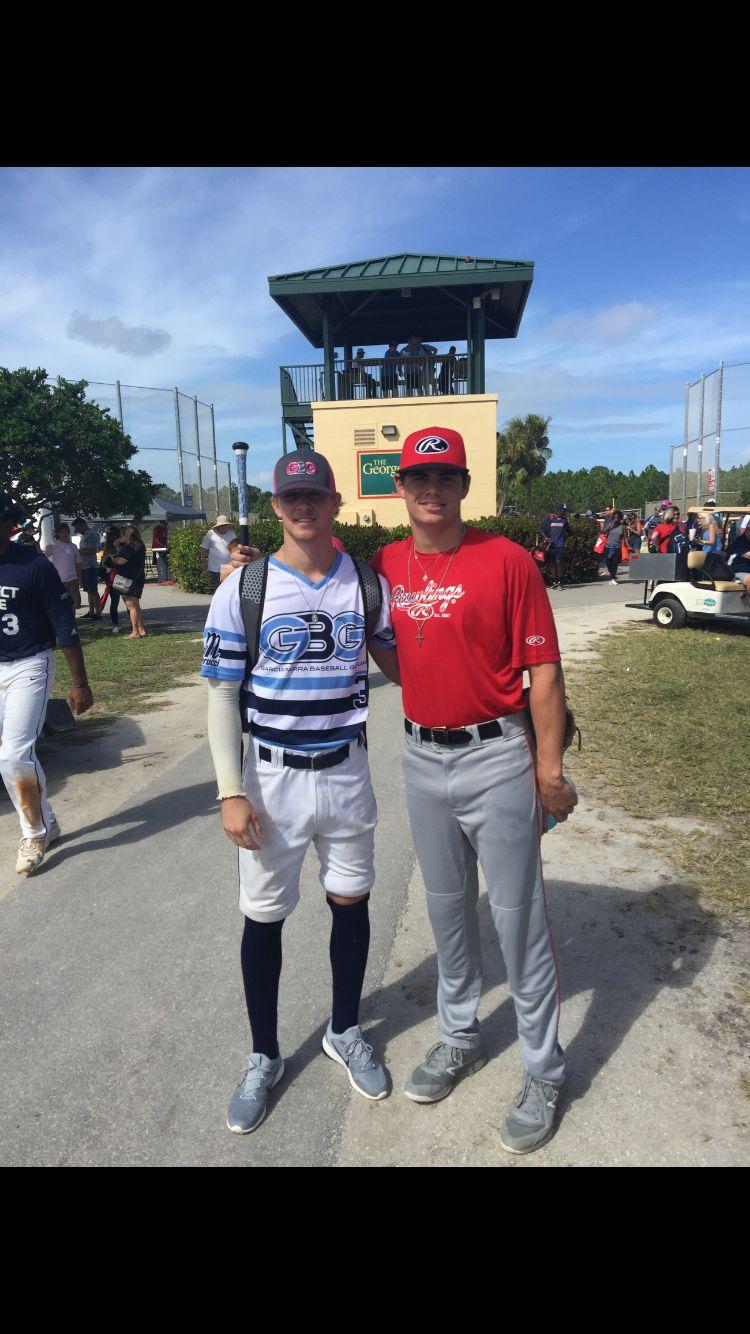 "You think about it. We joke around about it a lot," Mullen said. "We say stuff like, 'I'll see you in Omaha' and stuff like that … But if you just say it, it ain't going to work. You've got to work for it and put your head down and compete."
Added McMurray: "Growing up we've played with each other and against each other. I know I've always wanted him to be the best and he's always wanted me to be the best.
"We won't be in the same conference. We won't be playing against each other and have that friendly rivalry. But if the cards stack up, we will see each other in Omaha and I wish him nothing but the best."
Before these two take off for college, there is still the matter of the three-game series in Southwest Yosemite League play that these two still have against each other in high school.
"I think, honestly, a lot of people want to see that," Mullen said. "It will definitely happen maybe once or twice. It's going to be fun and a good game to watch. Hopefully we can put on a pretty good show."
When one of them comes up to the plate against the other, there's always a competition between lifelong friends.
"I do hope he hits 15 home runs," McMurray said. "But I don't hope any come against Liberty or especially off me."