A great start turned historic for Corbin Burnes on Tuesday night.
Following a 10-strikeout performance in a 6-0 win over San Diego, the Milwaukee Brewers' ace and Centennial High School grad now has 40 strikeouts in four starts this season.
That's not even the most impressive part.
Burnes has done this without recording a single walk, setting an MLB record for most strikeouts without a walk to open the season. He broke the previous record of 35, set by Adam Wainwright in 2013.
Burnes is also the first pitcher in the modern Major League era to strikeout 40 batters without a walk over a four-start span.
Burnes, who was the co-MVP of the Southwest Yosemite League as a senior at Centennial in 2013, is currently second in the league in strikeouts, while his 0.37 ERA is tops in the Majors.
While talks of his red-hot start have been unavoidable, Burnes told reporters his focus has been on keeping the record performance going for the duration of the season.
"I think I'll take the rest of the night to kind of reflect on it," he told the Milwaukee Journal-Sentinel after the game. "You know, I've heard it from everyone in the clubhouse, so it's kind of hard to escape it right now. So, tonight we'll kind of reflect on it and enjoy it, and kind of celebrate a little bit tonight, but then we're back at it tomorrow."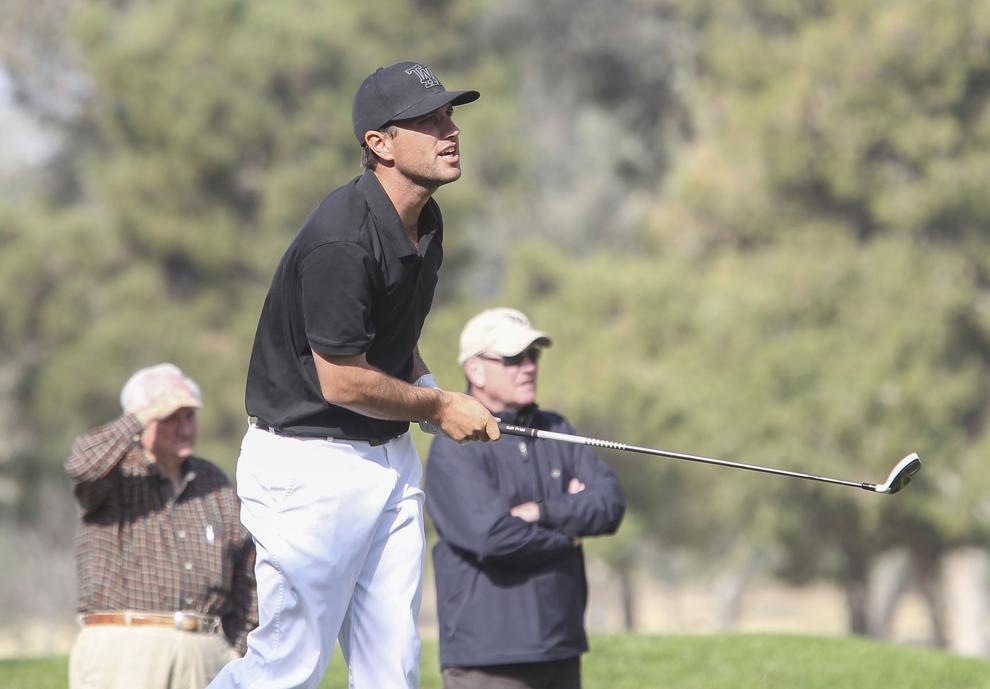 STEPHEN HALE RALLIES FOR MID-AM TITLE
Facing a three-stroke deficit going into the final round, Stephen Hale came out on fire before finishing in dramatic fashion at the Southern California Mid-Am tournament Tuesday.
Hale, a Garces Memorial grad, rallied to earn his first ever win on the Southern California Golf Association circuit by winning the Mid-Am with an eight-under-par score of 205.
Hale's thrilling day ended with a bang. On the third hole of a playoff against Torrey Edwards and Tim Hogarth, he knocked in a 25-foot birdie putt from the fringe of the par-five 18th hole.
His win became complete after Edwards was unable to convert a 15-foot birdie putt.
"You always get lucky when you make that big of a putt but it was awesome," Hale said on the SCGA YouTube channel after the tournament. "I'm so happy that it went in and I'm the winner."
Hale delivered against elite competition. Edwards was the defending Mid-Am champion, while Hogarth has won five SCGA events.
The victory may have seemed unlikely entering the final round, as he came in three stokes off the lead. But the comeback started early, as Hale recorded four birdies in a row on holes 2-5, which keyed his final-round, six-under-par score of 66.
After years on the SCGA circuit, Hale expressed relief to finally finish a tournament atop the leaderboard, even if it came in closer fashion than he would have liked.
"To do it that way, I would have liked to win by 10 obviously," he said. "(But) it feels great. Finally got my first one. I'd like to say a long time coming, but I'm ecstatic. It's pretty awesome. I've been part of the SCGA for a long time and this is one of those I really wanted to win."