Trying to keep a long-standing family tradition alive any way they could, Dave and LeAnn Banducci were happy to linger around the Mechanics Bank Arena parking lot Saturday morning.
A frequent presence at local hockey games over the years, one contest that has always been circled on the Banduccis' calendar is the Bakersfield Condors' annual Teddy Bear Toss, where stuffed bears and numerous other gifts are tossed on the ice after the Condors score their first goal and given to United Way of Kern County.
For the past five years, Dave and LeAnn have brought their grandson Erik Sandlin, now 10 years old, to the Teddy Bear Toss and have enjoyed watching him take part in the festivities. They won't get such an opportunity in 2020, as continued issues with COVID-19 have delayed the start of the Condors' season until at least Feb. 5.
"We love coming to the games and we really love the Teddy Bear Toss," Dave said. "It's something we love doing together and it's hard not (getting to)."
While going to games remains out of the question, the team and United Way were able to bring the annual Teddy Bear Toss to the community in a highly modified form.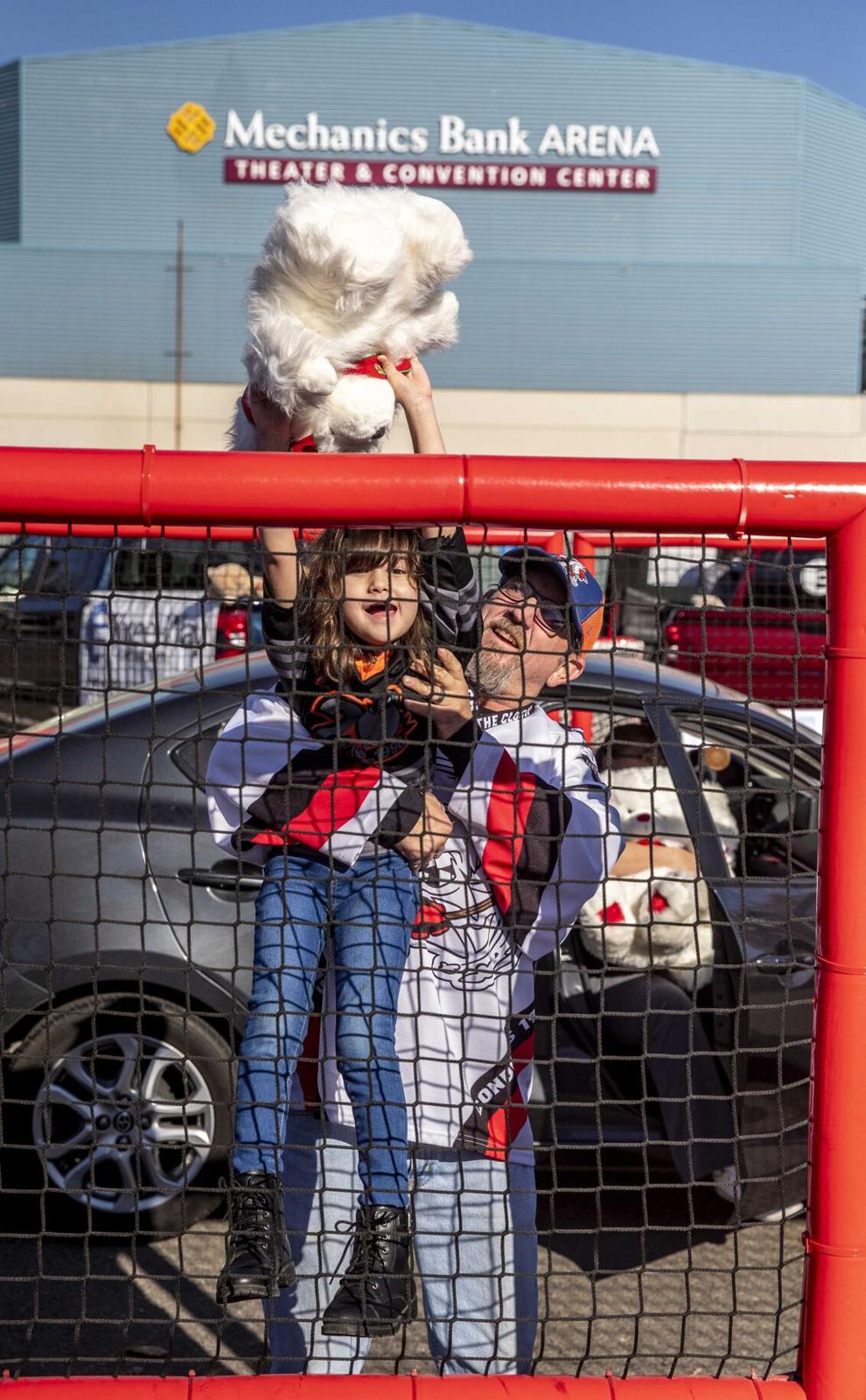 Now in its 22nd year, the event was held in the parking lot of Mechanics Bank Arena from 10 a.m. to 2 p.m. Saturday. Conducted in a drive-thru format, passengers could drop off donations from their cars, making the traditional toss into bins spread across the lot while workers and other spectators cheered them on.
As always, donations will be collected and distributed by United Way of Kern County.
"It is an adjustment, but working between us and the Condors and all our partner organizations, it really was a smooth transition," said Sydney Cullen, the marketing and campaign assistant for United Way of Kern County. "This is a really big community event every year so we wanted to make sure we were able to work together to make it happen."
More than two weeks prior to Saturday's event, donations were already coming in, as bins were set up at Three-Way Chevrolet on Wible Road and at all Tony's Pizza and Big Brand Tire locations in Bakersfield.
United Way also set up a donation wish list on Amazon, where Cullen says donations have "been rolling in every day for the last couple weeks."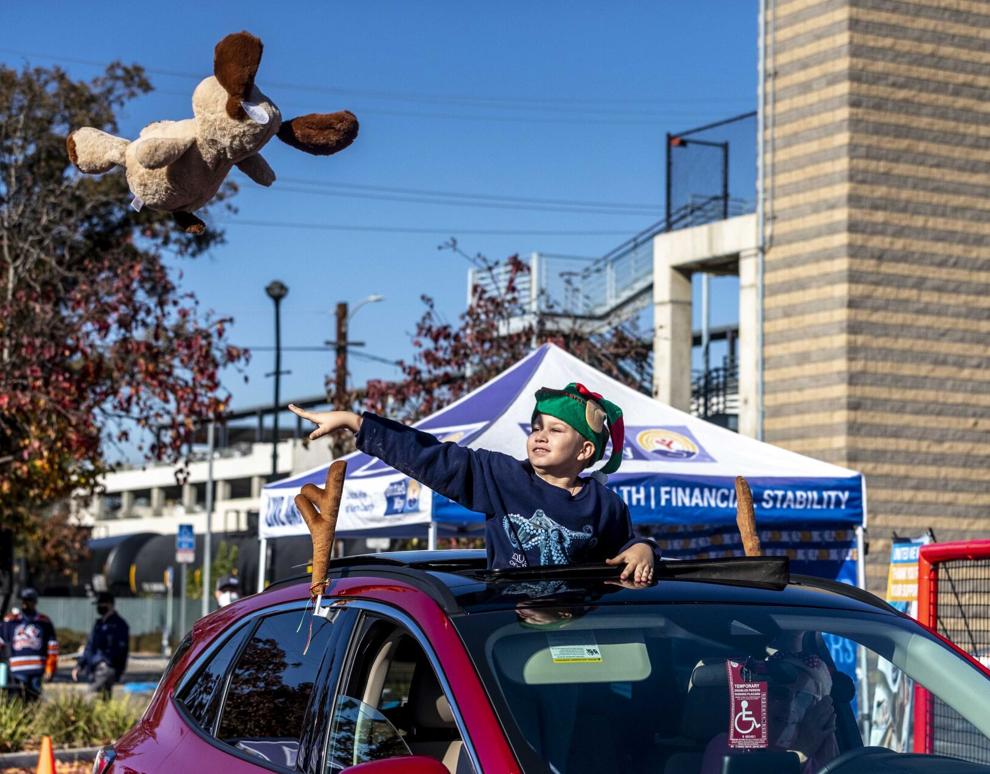 "The need's still there," United Way of Kern County President and CEO Mari Perez-Dowling said. "If anything, it's greater this year than before. Even if the game isn't there ... if we can serve more families, I think this can go a long way."
Several representatives from the Condors organization were on hand Saturday, including head coach Jay Woodcroft, who was happy to see the Teddy Bear Toss continue in less-than-ideal circumstances.
"Given the times right now, for the organization to take a leadership role in helping the community in this way is fantastic," said Woodcroft, who at one point helped his young daughters Bryn and Emma toss items into donation bins. "We're happy to be a part of this."
Both Cullen and Perez-Dowling expressed hope that the drive-thru event could be as successful as previous tosses but won't know the final figures until Monday. They collected 8,380 stuffed animals last season, and set a record of 10,549 in 2017.
If they fall short of expectations, organizers may have an opportunity to make up the difference if and when the American Hockey League season starts. Perez-Dowling says United Way is hoping to arrange an official Teddy Bear Toss game in 2021.
That would be welcome news to Dave and LeAnn Banducci, who admit they are desperate for the return of Condors hockey. Unable to enter the arena and looking to experience anything familiar, the family wasn't ready to go home after making their donation Saturday.
"We miss the Condor games tremendously," LeAnn said. "We love taking (our grandson) to the Teddy Bear Toss because it's always such a great time and such a great community thing. That's why we're kind of just hanging out here today. We just like being around it any way we can."