Nothing seemed out of the ordinary to Cassandra Herrman as she scuttled into the school gymnasium for a seemingly run-of-the-mill examination.
Then a 13-year-old eighth grader, Herrman and the rest of her classmates were taken out of class for a state-mandated scoliosis test at Camerado Springs Middle School in Cameron Park, Calif.
Things weren't as innocuous as she thought they'd be. After a short evaluation, medical staffers noticed an unusual bend in Herrman's spine and sent her home with a note suggesting she see a specialist.
Fear set in for Cassandra's mother Christina before any doctor appointments occurred.
Over the summer, she'd seen her daughter in a bathing suit and didn't notice anything out of the ordinary with her alignment. But as winter came and Cassandra began dressing in more layers, her body was shifting in ways no one had detected. After evaluating her daughter's back, her spine was so crooked Christina says, "my jaw fell to the floor."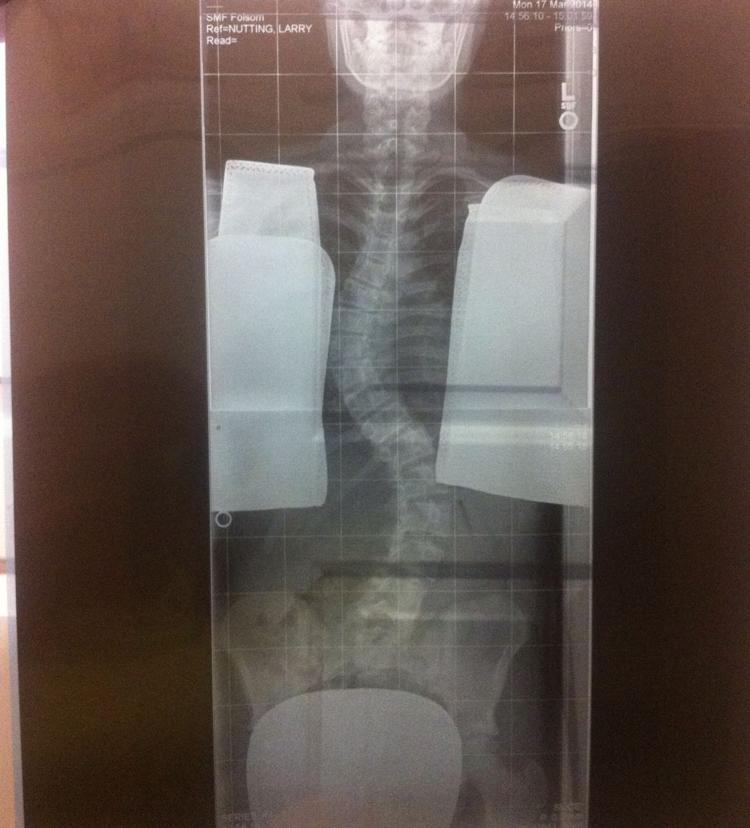 Following a visit to the doctor, it was apparent drastic measures needed to be taken. The scoliosis was so severe, there was concern her spine could bend so far it would damage her internal organs. The only way to correct the problem was through surgery.
"I was expecting nothing," Cassandra said. "I was completely blindsided."
A major concern was how the operation would affect her athletic career. A star youth soccer player, Herrman hoped she'd begin catching the attention of Division I recruiters in the fall, when she'd begin her freshman season at Ponderosa High School.
But facing the possibility of a full spinal fusion, there was a chance the operation would limit her hip movement so drastically, it would end her athletic career.
Fortunately, after a marathon operation (originally slated to take six hours, surgery lasted for 13), things were corrected enough that returning to the field was deemed a realistic goal, though there would be challenges along the way.
For roughly two months, Cassandra needed a walker to get around. But even with severely limited mobility, she says it was apparent to see what her daughter was working towards.
"She literally put a soccer ball at her foot," Christina said. "After she did a walk around the house, she would stand there with the walker and tap the ball back-and-forth. At that moment, I was like 'Wow, there's nothing that's going to stop her.'"
Expected to need anywhere from six to 12 months to recover, Cassandra was back on the field in four, preparing for her freshman season at Ponderosa. By season's end, she'd scored a school-record 38 goals.
After facing the scary possibility of never playing soccer again, Herrman says returning to the field restored a sense of normalcy to her life.
"I said to myself 'This is why you tried so hard to recover, this is why I'm here, this is why I battled,'" she said. "I wasn't surprised. I was more happy and proud of myself. I won."
She's even happier to have made her recovery without the aid of physical therapy, which she hasn't needed for years. In follow-up consultations, Herrman says her surgeon, Dr. Christopher Neuberger, has called her "His little miracle case, because he honestly doesn't understand how I'm doing so well and how I never have any issues ever."
One group that wasn't as easy to impress was college recruiters. Though her stats helped attract coaches to Ponderosa matches, a running style that had to be modified following her surgery was deemed awkward, and there was concern her body wouldn't hold up against D-I competition.
Expecting she'd have to go the Division II or NAIA route, Herrman's D-I dreams were resuscitated just before her senior year of high school, when she caught the attention of new Cal State Bakersfield coach Sebastian Vecchio.
Though he did notice some unusual movements on the field, Vecchio thought it was just a case of a young athlete still growing into her body. After Herrman told Vecchio about her surgery and how she'd held up afterward, the coach was convinced he'd found a player that could help build the program he wanted.
"My question basically was 'Are you OK to play at a high level?' And she said 'Yep, I'm fully healed and I'm ready to take on this challenge,'" Vecchio said. "And that was good enough for me."
After visiting campus on Aug. 14, 2018, Herrman committed to the Roadrunners that day.
Aside from soccer, CSUB was also a good academic fit. During her surgery, Herrman took a shine to her anesthesiologist Dr. Robert Sanborn, who helped keep Christina and Cassandra's father Jim calm during surgery.
This experience was "100 percent" responsible for Cassandra choosing to explore anesthesiology as a career.
"When you're the person waiting on a loved one that's being worked on, you feel absolutely helpless," Cassandra Herrman said. "And I just want to be able to help them in that way."
Currently, she's trying to help a Roadrunners team looking to build on a 5-4-1 start to 2019.
A freshman midfielder, Herrman has played in every game so far this season, averaging just under 24 minutes per contest.
It hasn't always been smooth sailing, and Herrman admits she's still getting used to playing against D-I competition. But after having to battle so hard to get to this point, she isn't sweating any on-field challenges.
"I'm still doing what I love," she said. "I get to do what I love. Nothing really holds me back."