After developing a friendly, yet combative rivalry growing up in Bakersfield, cousins Aaron and Eric Charles were happy to take their show on the road.
Having been around each other constantly in their early years, opportunities to spend time together became less frequent when Eric, who is a year older than Aaron, moved to Visalia with his family in the third grade.
And though the distance made it harder to hang out, the dynamic between the cousins didn't change much.
"He'd always come down to Visalia for the weekend or whatever," Eric said. "And we'd stay up all night playing video games, playing wiffle ball, doing stuff that family does. And it got intense. We were always throwing the ball as hard as we could, trying to strike each other out. Going all out."
These battles sometimes came with a healthy dose of hurt feelings.
"I just remember a lot of controllers being thrown," Aaron said.
Even recollections of such events contain a healthy does of one-upsmanship.
Aaron says with "100 percent" confidence that he was superior at Madden, NBA 2K and numerous other video games. But when asked who was the better wiffle ball player, a confident Eric answers "Me, hands down, 1,000 percent."
Though the same competitive fire continues to burn within the cousins, they don't aim it at each other anywhere near as often these days.
A three-time all-conference baseball standout at Ridgeview High School, Aaron stayed at home to continue his career at Cal State Bakersfield as a pitcher. He quickly found a spot in the Roadrunner rotation and was even named the team's opening-day starter as a sophomore in 2018.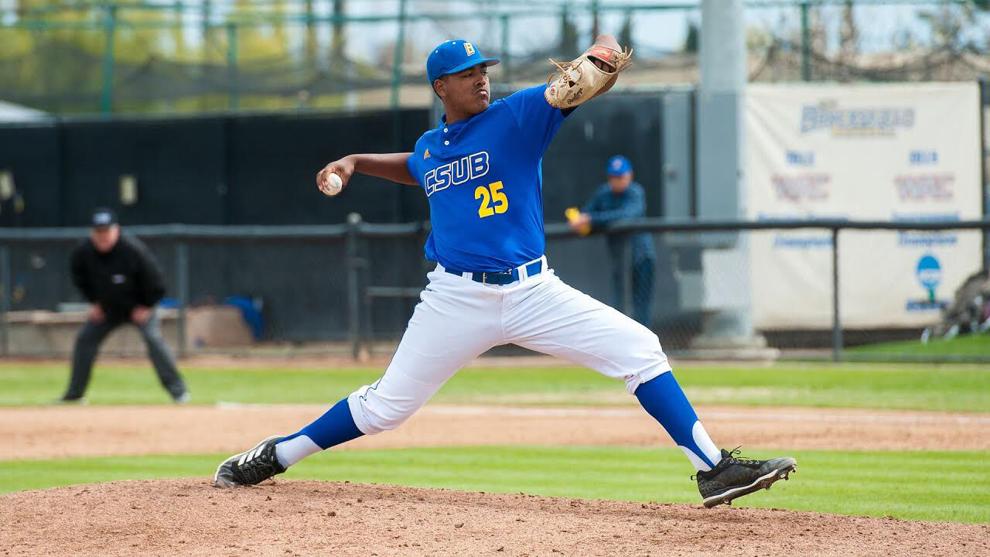 While injuries and a prematurely canceled 2020 season hampered his progress in recent years, he's recovered nicely in 2021. Heading into a weekend series against CSUN, Aaron is 2-0 with a 2.00 ERA, the best among Roadrunner starters.
Eric's hometown reunion wouldn't happen right away. After wrapping his prep run at Redwood High School, he went the junior college rout, starting his college career as an outfielder at Palomar College in San Marcos.
Despite going full-throttle to beat each other during their wiffle-ball battles, the duo says there was always mutual interest in eventually becoming teammates. So when an opportunity to come to CSUB presented itself to Eric heading into the 2019 season, his cousin had a fairly easy pitch to make.
"We always talked about playing together when we were younger," Aaron said. "He wasn't sure on where he wanted to go and we just thought this would be a good spot for him. He's from Bakersfield, I'm already on the team. It was a good fit."
After going through struggles of his own early on, Eric is also in the midst of his best season with the Roadrunners.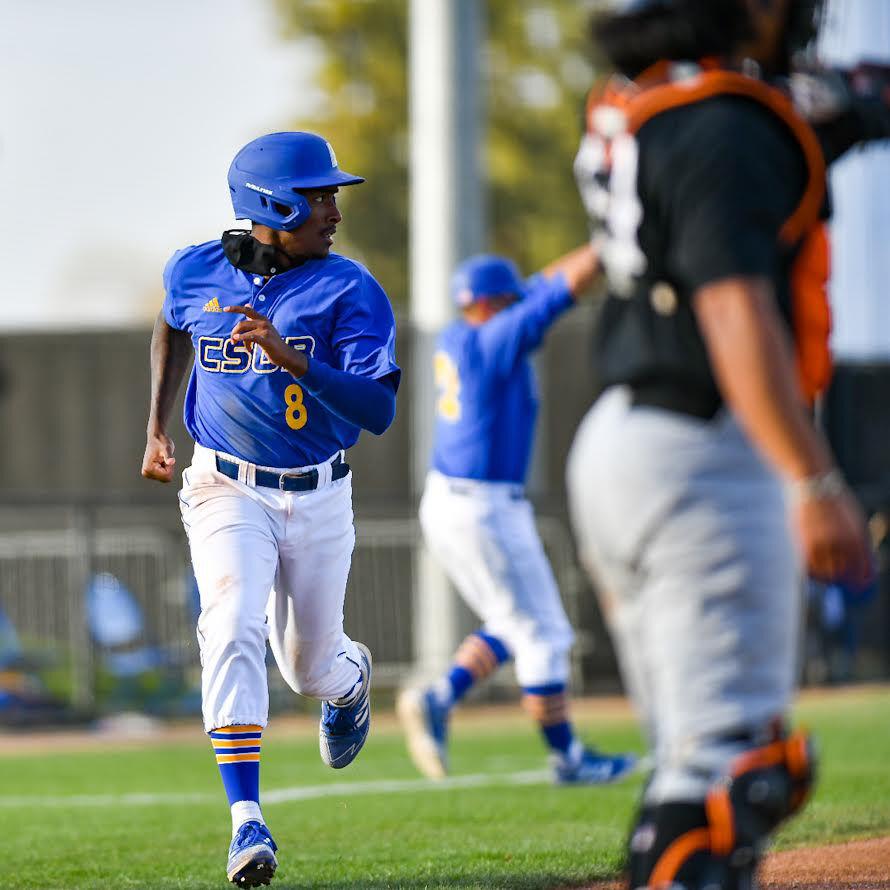 Following a promising first season in Bakersfield, Eric never got on track in the COVID-shortened 2020 season, hitting just .176 in 10 games. But things have come smoother this spring, where he's currently batting .324 and is second on the team with 16 runs scored.
Even if things have been up-and-down from a performance standpoint, Eric says the decision to return to his hometown has proven to be a good one, thanks in large part to his cousin. 
Competitive bickering and angrily tossed video game controls of the past notwithstanding, it's clear in talking with the cousins that they view their relationship to be quite brotherly, and they say their bond has gotten stronger now that they're once again living in the same city.
"It's been sick being able to play with a relative," Eric said. "(Our relationship) never really has never really changed. It was just different me being (away), him being here. But it's always been the same."
Things have been made all the sweeter thanks to a successful CSUB season that has caught some people off guard.
Picked to finish dead last in their first year in the Big West, the Roadrunners have yet to lose a conference series, and enter a four-game set against CSUN this weekend in third place in the standings at 11-5, trailing only UC Irvine (16-4) and UC Santa Barbara (17-7).
Having already exceeded expectations, those in the clubhouse are no longer content to merely compete, as players seem to have their eyes squarely on a deep postseason run, one the Charles' believe would be a perfect cap to their Bakersfield reunion.
"A lot of guys on the team, they're like built-in brothers," Aaron said. "But having actual blood on the team, it means a lot. Making a run with Eric here too would definitely be something special."
The first game of a four-game set with CSUN will begin at 3 p.m. Friday at Hardt Field.