For the the third year in a row, Cal State Bakersfield has five wrestlers in the NCAA Wrestling Championships. The five will battle for their shots at NCAA titles and All-American status during the three-day event in Cleveland, Ohio, which starts at 9 a.m. on Thursday and wraps up with the final session beginning at 5 p.m. on Saturday.
"The boys have been looking pretty sharp. They all feel good," CSUB head coach Manny Rivera said in a phone interview from Cleveland on Tuesday. "At this time, it's just really trying to contain the emotions and stay relatively relaxed."
"The goal is to come home with some hardware, some All-American plaques," he added.
Every match of the tournament will be streamed on ESPN3.
Here's a breakdown of CSUB's five wrestlers in the tournament and their first opponents: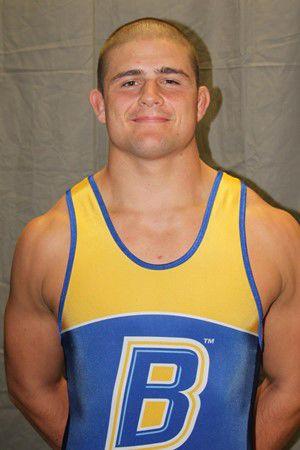 Matt Williams - Redshirt senior - 197 pounds
Williams, the No. 15 seed in the bracket, is CSUB's only seeded wrestler in the championships. He automatically qualified with a second place finish at the Pac-12 Championships in February.
The Apple Valley native is 27-7 on the year and was 15-1 in dual meets. Williams will take on Central Michigan's Jordan Atienza in the first round.
Last year, Williams went 3-2 in the NCAA Tournament and missed All-American status by one match.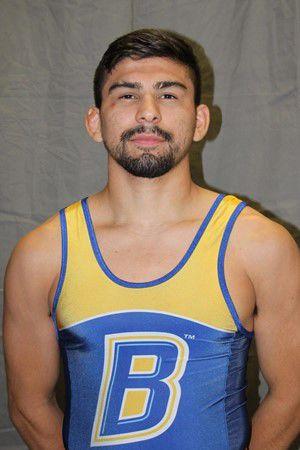 Sergio Mendez - Redshirt senior - 125 pounds
Mendez is the only other Roadrunners' wrestlers aside from Williams that automatically qualified. Mendez placed third at the Pac-12 Championships, but will have a play-in match against University of Tennessee-Chattanooga's Alonzo Allen on Thursday morning.
The winner will face third-seeded Spencer Lee from the University of Iowa in the first round.
Mendez went 22-12 this year and was ranked 23rd in the final NCAA coaches poll.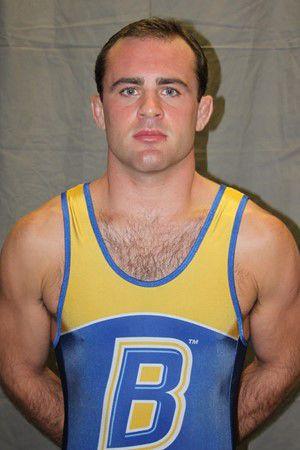 Coleman Hammond - Redshirt senior - 149 pounds
This year's NCAA Wrestling Championships will be Hammond's third and last. He went 2-2 in the tournament his redshirt sophomore year and 1-2 last season.
Hammond's first test will be a tough one — sixth-seeded Michael Kemerer of the University of Iowa. Kemerer is 22-1 this year and took sixth after defaulting due to injury in his conference tournament.
Hammond, a Bakersfield High School graduate, is 27-13 and was ranked 20th in the final coaches poll. His brother, Bryce, was the last CSUB wrestler to be an All-American when Bryce did so in 2014.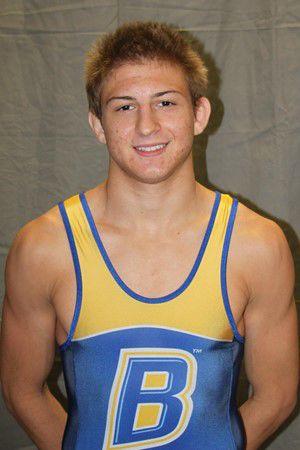 Sean Nickell - Redshirt junior - 133 pounds
Nickell was one of CSUB's three at-large selections for the NCAA championships. He's 22-10 overall and will match up with No. 10 seed Jack Mueller from the University of Virginia in the first round.
Nickell and Mueller faced each other in the quarterfinals of the Southern Scuffle in January. Mueller came away with a 10-0 major decision victory.
A Bakersfield High School graduate, Nickell went 0-2 at NCAAs last season.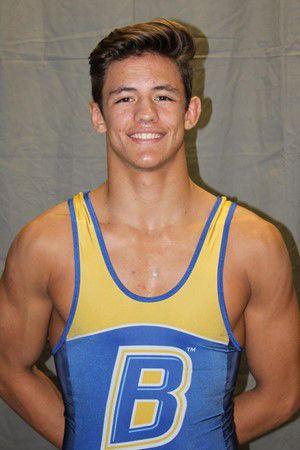 Russell Rohlfing - Redshirt sophomore - 141 pounds
Rohlfing heads to Ohio for his second NCAA championships after a 22-11 season. Last year, he went 0-2 in the final tournament.
He'll have the daunting task of competing against No. 5 seed and two-time All-American Kevin Jack from North Carolina State in the first round. Jack placed third at NCAAs last season.
Rohlfing finished second at the Pac-12 Championships and was ranked 30th in the last coaches poll.