As the final seconds ticked off the clock, the reality of losing, and the ensuing disappointment hit the West High football team like the brisk December air that had settled over Tulare's Bob Mathias Stadium.
The talented Vikings, led by former Arizona State standout Brandon Smith, had fallen short in the playoffs yet again, losing to Tulare Western 35-21 in the 2004 Central Section Division II semifinals.
Losing in the playoffs — or just losing in general — had become all too common for West, which hadn't won a section title since 1981. An influx of talent in the program had started to turn things around in recent years, but West head coach Rich Cornford had grappled with trying to put all the pieces together.
"We had a really good football team," Cornford said. "We had a lot of really good athletes, but we never really gelled. And we lost Brandon Smith and really didn't have a lot of starters coming back. So not a lot was expected of us in 2005. I think we were picked to finish fourth or fifth in the SWYL."
But even as they started to drift off the radar of opposing teams, things began to change behind the scenes. Inspired, motivated and unified by the painful postseason defeat, and with the addition of a few key players, West started to believe in itself.
The Vikings shook off a season-opening loss to Clovis East and won 12 straight games, capped by a triumphant return to Mathias Stadium where they dominated top-seeded and undefeated Tulare Union to capture the D-II championship with a 53-28 victory.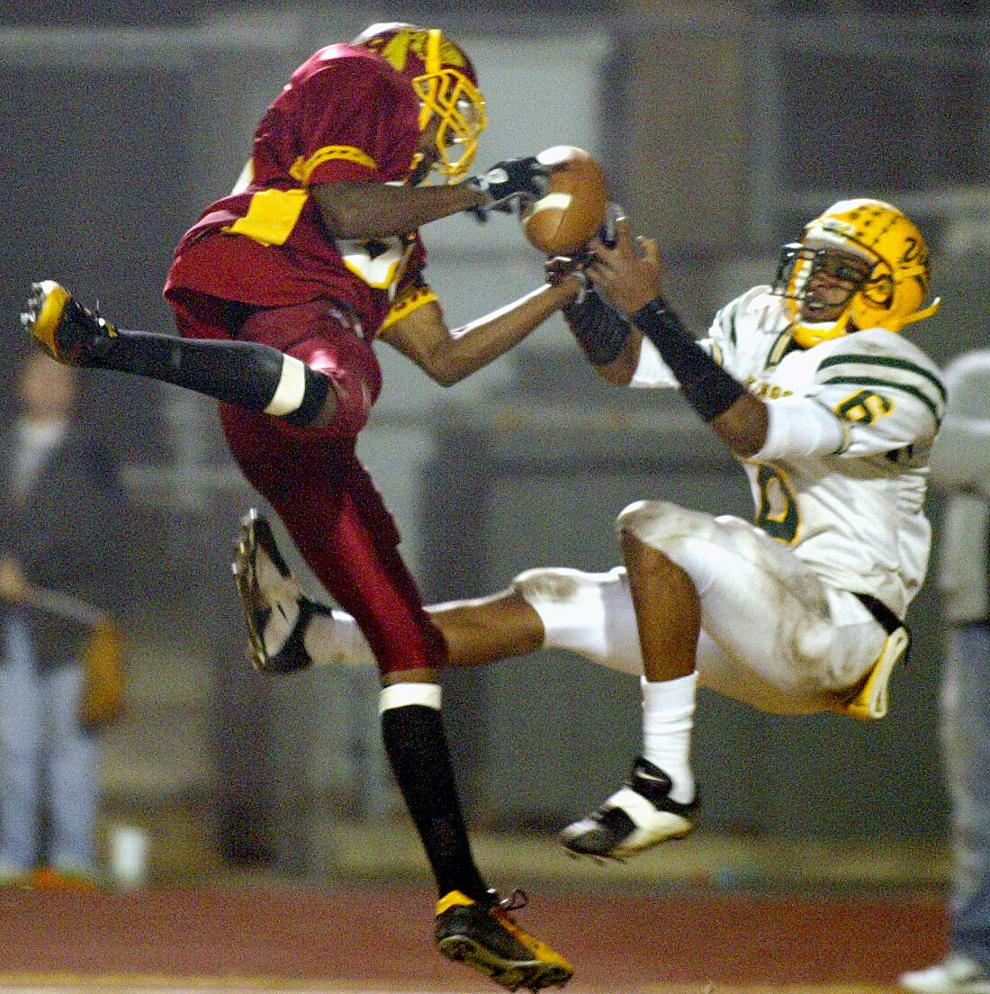 The 15-year anniversary of the title passed Wednesday, but the memories of the game and season are still vivid in the minds of the coaches and players that ended the drought.
"That team just got along so good and they were so unselfish," said Frontier head coach Chris Bandy, the Vikings offensive coordinator in 2005. "It didn't matter who was scoring. They didn't care. They just wanted to win. So it was so much fun to coach because you don't get that kind of talent usually, and they're rooting for each other more than they're rooting for themselves."
While winning their first title in 24 years was an accomplishment in itself, the way the Vikings did it was equally as impressive.
Ryan Mathews, who went on to star at Fresno State and rushed for more than 5,000 yards during a seven-year NFL career with the Chargers and Eagles, started the season as West's third-string running back.
The junior was forced to play JV the year before after breaking his leg racing dirt bikes during the summer. His only prior varsity experience was a handful of carries after being called up for the postseason.
But when starting tailback Princeton McCarty tore his ACL early in the 2005 title game, Mathews found himself in a lead role. He responded with 250 yards rushing and six touchdowns.
"We knew Ryan was good, we just didn't realize he was crazy, phenomenal good," Cornford said.
McCarty, who was academically ineligible for the playoffs in 2004, had rushed for 1,301 yards and 20 touchdowns heading into the championship game. But after the Vikings forced Tulare to punt on their opening possession, he injured his knee on a punt return. McCarty tried to play through the injury, but when his knee gave out again following a 35-yard kickoff return his night was through.
"I made a cut and I was kind of like going through traffic and I was trying to decide which way to go, and then my leg hyper-extended or something," said McCarty, who found out later that he tore his ACL and meniscus. "I heard a pop, but I wasn't in excruciating pain or anything. I kind of hopped up and got off the field.
"I made a mistake by kind of being pressured into going back in. I wanted to go back in the game, and a doctor on the sideline told me the knee was fine, but I knew something was wrong. I went back into the game and it popped some more. So I kind of hurt it even worse."
He had surgery the following month, paid for by family friend and Bakersfield native Joey Porter, who was playing for the Pittsburgh Steelers at the time. After rehabbing the following year he accepted a scholarship to play at Idaho, where he is seventh all-time in rushing yards. 
In McCarty's absence Mathews wasted little time making an impact. With the game tied at 7-7, he took a pitch, got to the outside and ran 60 yards down the sideline, tippy-toeing the last 15 yards before diving into the endzone to put West up 14-7 with 1:08 left in the first quarter. He added a 1-yard TD plunge just before the half to give the Vikings the lead for good, 20-14.
"I remember that game kind of like it was yesterday," Mathews said. "I remember the coaches telling me I was going to play a little more running back, and when Princeton's knee went out, I was the next man up I had to do whatever I could do to help the team win. And that was our first one and not knowing whether we were ever going to get a chance to ever get back there again, you have to make every play count."
A two-way starter who had a team-high 16 sacks as an outside linebacker, Mathews continued to pile up the yards in the second half. He scored on a 40-yard run in the third quarter, bullied his way over for two more short TDs in the fourth and capped the scoring with an electric 70-yard scoring run along the sidelines with 54 seconds left in the game.
"That was definitely the coming out party (for me)," Mathews said. "I think during that season I showed glimpses that I could be that guy, but when you have Princeton and Cartez (Donald) … I had two great guys in front of me, so I just had to keep my head straight and keep pounding. And it all worked out for the better, but that was the time I guess when people were saying, 'wow, maybe this kid does have it,' you know?"
Another key contribution came from A.J. Jefferson, who changed his name to Anthony Orange two years ago so that his daughter could have the same name as the rest of his family. Orange opted to concentrate on basketball during his junior year and did not play football during the 2004 season.
But after watching the Vikings play in the postseason that year, he had a change of heart.
"I remember thinking to myself, 'I could help them,'" said Orange, who played at Fresno State and went on to play four seasons in the NFL and another five in the CFL.
In his return, Orange made an immediate impact on both sides of the ball. He had 43 receptions for 901 yards and eight touchdowns as a wide receiver, and added six interceptions, two blocked punts and a combined six blocked kicks on field goals and extra points.
"Now kids don't like practice. We loved going to practice because we had fun. Our coaches made it fun. Even though they were disciplined and kept us honest about our grades and being eligible and all of that stuff, we had fun with each other," said Orange, who had an interception in the title game. "We were friends off of the football field."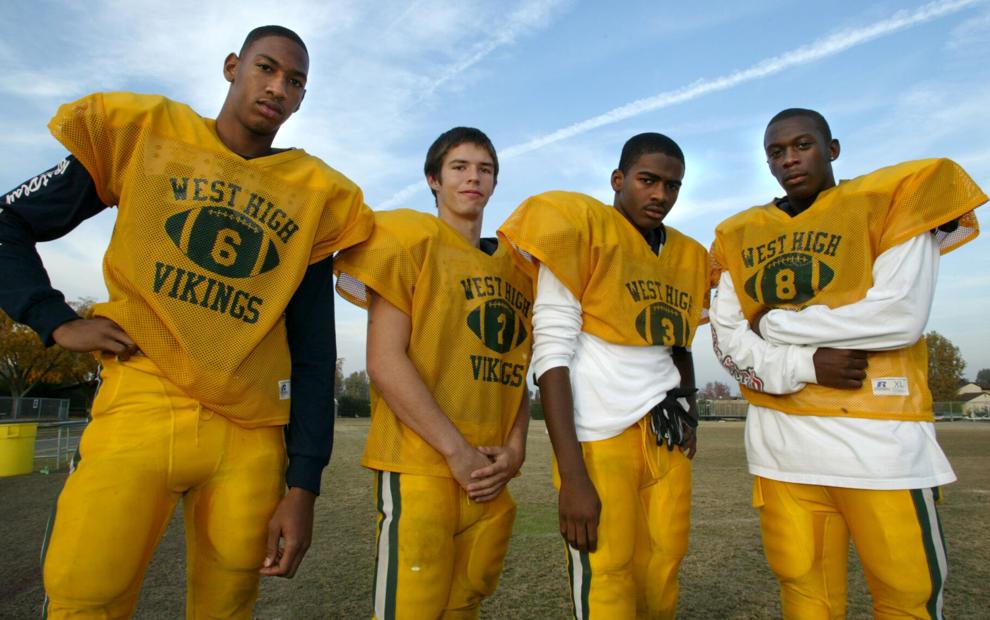 The team's quarterback, Corey Davisson, was also a question mark. The backup as a junior, Davisson had decided to just focus on playing baseball and preparing for the MLB draft. But three weeks before the season, he changed his mind and returned to the football team.
"I almost didn't play my senior year," said Davisson, who was selected in the 40th round of the 2006 MLB Draft, but elected to play at BC then accepted a scholarship to the University of Evansville (Ind.). He later played one season in the Arizona Diamondbacks organization and another in independent baseball.
"Coach Cornford and (assistant coach Mike) Lewis came and sat down with me and said, 'Ok look, we need a quarterback, we need you to play.' And the biggest thing they said was you don't want to look back when you're 30 and regret that I didn't play football. And then look what happens, we win a Valley championship."
Although Davisson may have been overshadowed by his teammates, he helped solidify the team with solid play under center. He finished the season with 1,441 yards passing and 14 touchdowns, with seven interceptions. He also rushed for nearly 400 yards and nine scores.
Perhaps Davisson's biggest play of the season came on a fourth-down play of the 2005 title game. With Davisson — who doubled as the team's punter — in punt formation, he took the snap and threw to Shaun Herbst for a 30-yard gain down the left sideline. Just a two-score game at the time, the first-down play set up a 1-yard Mathews' TD that gave the Vikings a 33-14 lead on the opening play of the fourth quarter.
Herbst was another of a long list of West players that contributed to the team in a variety of different ways. His primary role was one of the team's safeties on defense, where he led the area with eight interceptions. He was named to the first team all-area and SWYL teams as a defensive back.
"He was just always in the right spot," Cornford said. "He had a great football IQ. He was another one of those kids where it was the right program at the right time."
Tulare followed with a quick score on a failed onside-kick attempt by West, and then forced the Vikings to punt. But Cartez Donald intercepted a pass from Tulare quarterback Emmanuel Lewis, and fullback Daron Mackey followed with a 20-yard touchdown run to give West a 40-21 lead with 8:53 to play.
"It was pretty magical," said Mackey, who played a BC before receiving a scholarship to Boise State. "I like to think of it as a really golden time at West High."
As one of the top returners, Mackey said losing in the semifinals the year before gave him extra motivation to come back stronger.
In the title game, the SWYL defensive player of the year made an impact on both sides of the ball. He rushed for 64 yards and a score on nine carries, and added eight tackles and forced two fumbles as the team's inside linebacker.
"Daron was really the spiritual leader of the team," Cornford said. "He just loved playing football, and that passion where, 'hey we're here to practice, we're not here to mess around.'"
Donald also felt the sting of the previous season's loss helped push him to be better.
"After that loss, that one cut deep because I felt like we were the better team and should have won," said Donald, who finished his playing career at Bakersfield College. "So going into senior year, I just wanted to win. Whatever it takes, I didn't care about the position, I didn't care about anything, I just wanted to win. That was it. That was all."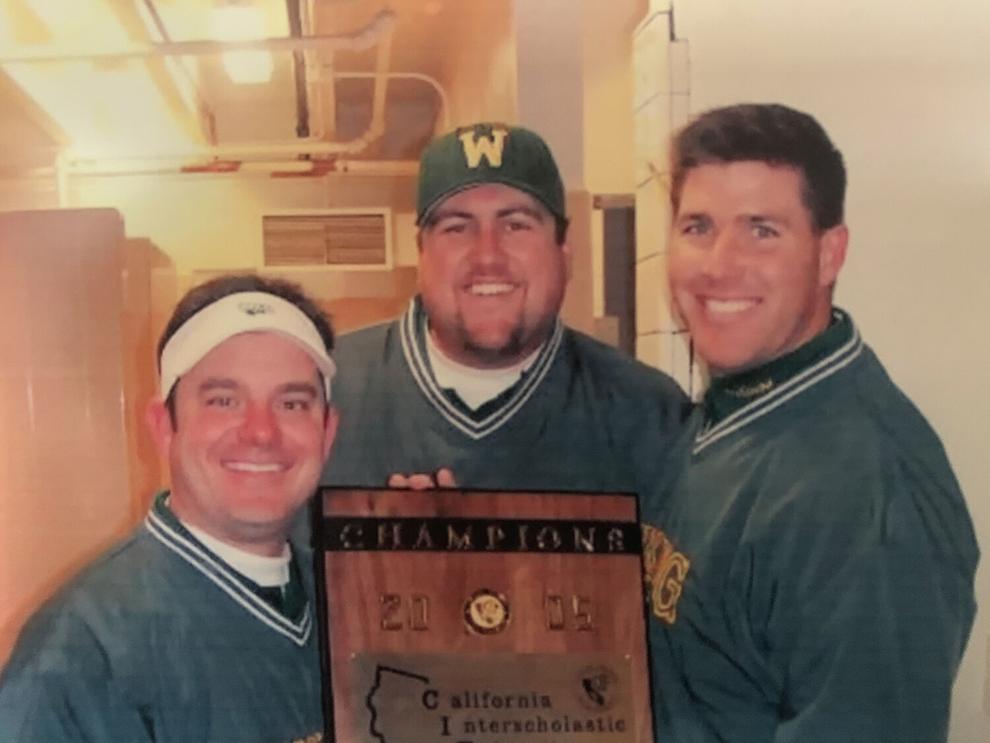 Donald, who led West in rushing with more than 900 yards the year before, found himself losing carries behind McCarty and Mathews as the season progressed. But Cornford found plenty of other uses for his talented senior.
In addition to playing outside linebacker, he lined up just about wherever his coach needed him, including nose guard. In the championship game, he carried the load in the second quarter offensively when Mathews was sidelined for several possessions with a shoulder injury. He finished with 11 carries for 54 yards, including a 33-yard run.
"He was just a great example of maybe the best teammate of anyone I've ever coached," said Cornford of Donald, who is living in Bakersfield and working for FedEx. "He was a kid that all he wanted to do was win. We played him all over and he did it all with a smile on his face."
West also received strong play from junior linebacker Juan Zamora. The 5-foot-8, 190-pounder opened the game's scoring when he returned an interception 26 yards for a touchdown with 3:45 left in the opening quarter. He also had eight tackles and a sack.
"It was really a great season," said lineman Gary Sumlin, a first-team SWYL and all-area selection who received a scholarship to Eastern Illinois. "It was the first time that I've ever been on a team where nobody worried about their own stats. There were no individuals, it was like being on a real team."
Although the Vikings obviously had their share of star power, stopping Tulare's high-powered offense figured to be difficult. The Tribe entered the game averaging 46 points a game.
Lewis, who had committed to play at Ball State, threw for 4,187 yards and 50 touchdowns. His favorite target, Barry Wilson compiled more than 1,800 receiving yards and 26 touchdowns. Future Broncos and Chargers tight end Virgil Green was another weapon. He eclipsed 1,000 yards receiving and had 12 TDs on the season.
"It was one of the funnest times I've had in my entire football career," Orange said. "Part of it was because we only lost one game, and going into that championship game I just remember Tulare Union was a powerhouse. They were talking a lot of stuff on the field, and nobody really thought that we had a chance.
"It was just surreal because I had never won anything like that. So it was like a snowball effect from winning that to going to Fresno and playing well, and going into the league and doing all of the stuff that I've done. That was just a starting point for me and for a lot of us, really."