After weighing the pros of signing to play football at Bethel College in Kansas, Alex Burtcher could only come up with one negative counterpoint.
"I was talking to a counselor and he told me it was 14 degrees the other day," said Burtcher, a senior defensive end prospect from Stockdale High School. "So that's going to be a big adjustment."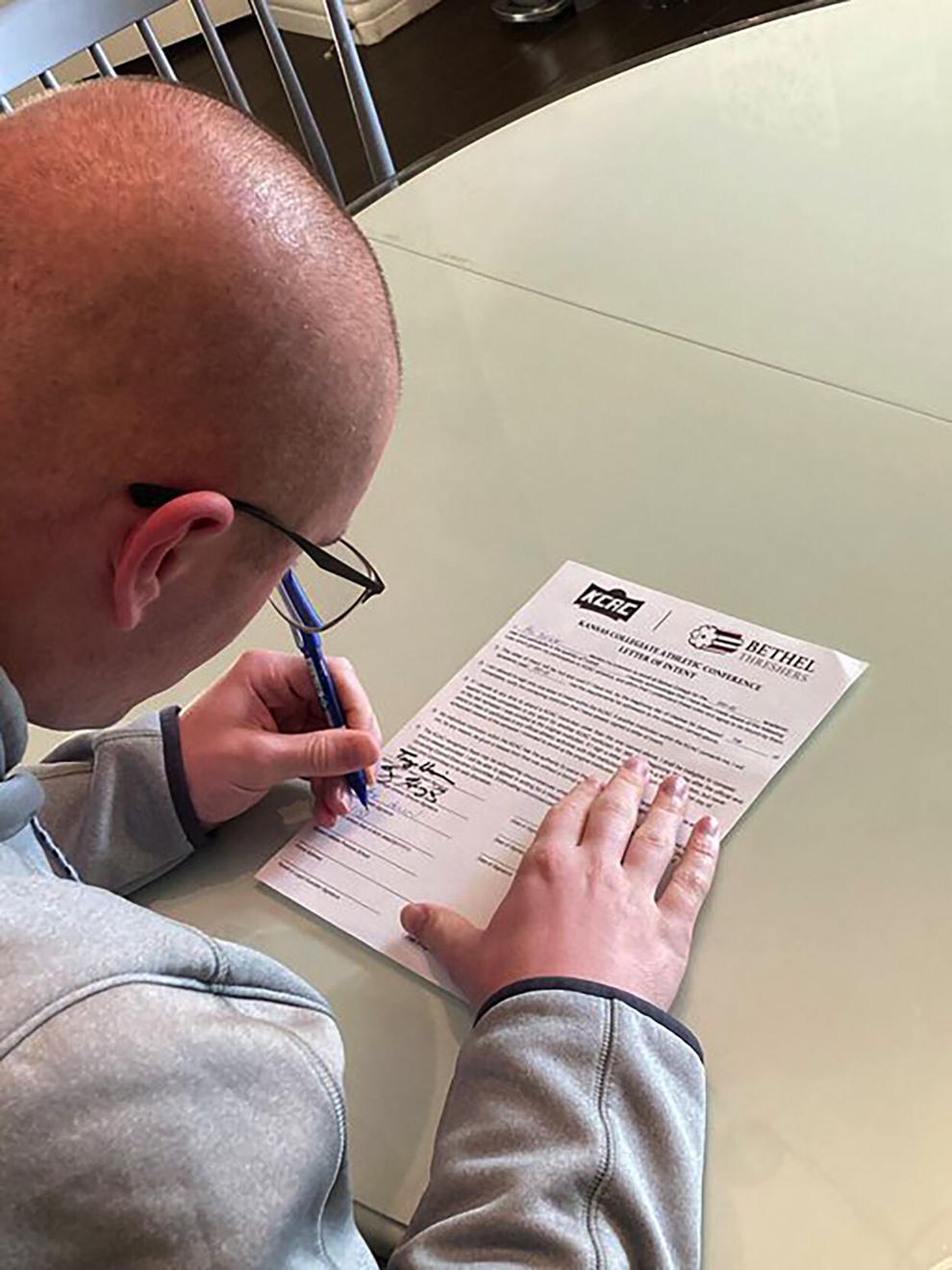 But once he gets himself a proper winter coach, Burtcher, who signed a national letter of intent with Bethel on Wednesday, has plenty of reasons to believe he'll fit in when he arrives in North Newton, Kan.
For starters, he'll join an already strong contingent of local players who've found a home in the program.
Last season, Bethel had seven players from Kern County on its roster. And while Burtcher says he doesn't really know any of them personally, he expects he'll be welcomed with open arms as soon as he steps into the locker room.
"I feel honored to be chosen as the next (local player) to go there," he said.
As strong as the fit is off the field, Burtcher believes things will be even better once he gets into pads.
Listed at 6-foot-1, 225 pounds, Burtcher lacks the prototypical size of a Division-I edge rusher, but believes he'll be a perfect fit for the NAIA Threshers, who run a scheme well-suited for his skill set.
"They do more of a speed rush with smaller d-ends, which is kind of where I fit in being kind of undersized at my position," he said.
While all those factors played a role in getting Burtcher to Bethel, it was the program's upward trajectory that made the biggest impression.
Just two years ago, the Threshers completed a 3-7 season, their 10th-consecutive year with three wins or fewer. But a turnaround has come quickly under third-year coach Terry Harrison, who followed up an 8-3 season in 2019 with a perfect 8-0 run this fall.
After witnessing that success from a distance, Burtcher is eager to lend his services to the ascending program.
"It's crazy to see the growth that they've had since coach Harrison and the coaching staff took over," he said. "I can't wait to be a part of that."