Although he was born on Christmas Day in 1968, Paul Garcia's childhood was far from a holiday.
Homeless and with little direction during most of his formative years, the new Liberty wrestling coach and his younger brother Jason were surrounded by excess as their mother Charlene grappled with drug addiction and bad choices.
Trapped and often left alone for long periods of time in a tent or their mother's car, the brothers' lives could have gone in a myriad of directions, and few, if any, had a positive outcome.
But somehow, following a series of fortuitous circumstances and the introduction of several key figures in his life, the 51-year-old Garcia has overcome his early challenges, giving the now married father of four a direction and purpose.
Looking back now, it's hard to imagine how Garcia got to this point. How did he break the cycle? The answer is complicated, one that was years in the making.
Garcia's challenges started even before he was born when his father refused to claim him. He and his mother, and later his younger brother, bounced from house to apartment, and eventually wound up homeless, sleeping in coastal campsites in Ventura and Carpinteria or in the backseat of his mother's car.
During this time, he recalled seeing members of a notorious local motorcycle gang at his house. Pornography on the TV. Drugs and other paraphernalia on tables. Addicted to drugs, his mother struggled to provide any sort of stability.
"I saw things by the time I was in fourth grade that probably a lot of high school kids today don't see," said Garcia. "You name it, when I was a little kid, I saw it. One person thought it was funny to rub cocaine on my gums and another gave me cookies that had marijuana in them. Just things like that you're around. I see people doing that and selling things. It's a lifestyle for them."
He was also exposed to criminal behavior. While still a toddler, Garcia remembers being lifted through an open window by his mother's boyfriend so that he could unlock the door for him. After Garcia complied, the boyfriend proceeded to steal a TV.
"I can joke about it now, but I tell everyone I committed my first crime when I was 5, I just didn't get caught," said Garcia, who has been a high school wrestling coach for most of the last 33 years.
According to the National Center on Family Homelessness, 2.5 million children are homeless each year in America, accounting for one in 30 in the United States. A recent study interviewed runaway and homeless youth in 11 U.S. cities and found that nearly 44% had stayed in a jail, prison, or juvenile detention center, nearly 78% have had at least one interaction with the police and nearly 62% had been arrested at some point in their lives. 
But Garcia refused to be a statistic. He has devoted most of his life to making an impact on the lives of young people, the same way other adults did in his. The primary conduit to accomplish that is with the sport of wrestling and a strong belief in God. The two passions have worked hand-and-hand, helping push him away from his early demons, while providing a light for others he comes in contact with.
Prior to coming to Liberty, he was varsity head coach at Stockdale and Bakersfield Christian, with stints as an assistant at Ventura, Visalia-Redwood and West. He also actively competes as part of the adult wrestling Team Fluffy Wrestling and is involved in just about every aspect of wrestling in Kern County.
But one thing is for certain, Garcia didn't do it alone.
At virtually every turn in his life, he has had someone in his corner. From his uncle, who sheltered Garcia and his brother, to his faith in God, fostered by a few chance encounters with Christian groups at the Ventura County Fair as a youngster. And perhaps most importantly, his introduction to wrestling and legendary Ventura High School coach Paul Clementi.
"He's turned out to be a major success story," Clementi said. "He wasn't the greatest wrestler, but it doesn't matter. When you coach, sure you want a state champ and a championship program and everything else, but I think at the end of the day. I've told him many times, if I can help one or two kids along the way and they can pass it on to one or two kids, then kids can pass it on. That's what it's all about. And Paul has definitely passed it on."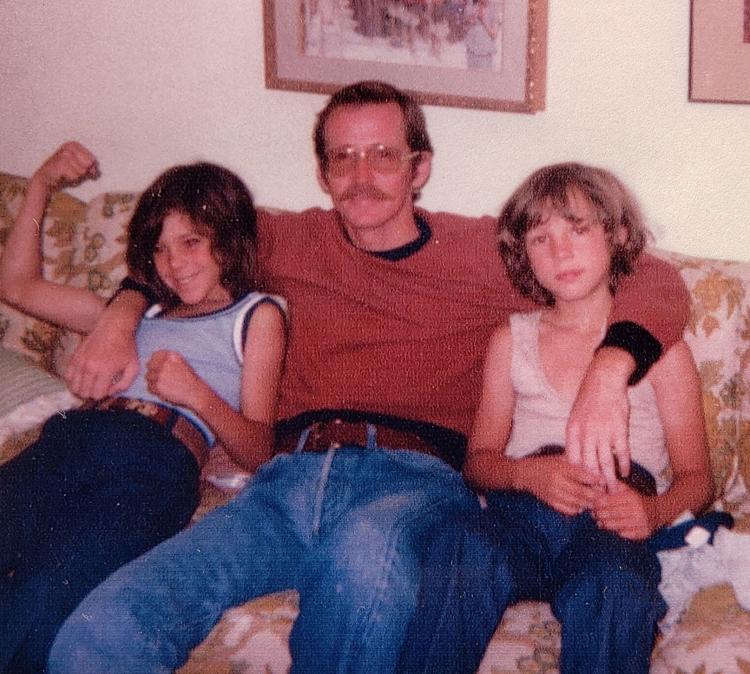 Uncle Kevin saves the day
One day, Garcia remembers his mother never came home. Although he was only 10 years old, he and his younger brother decided to walk along the train tracks from Carpinteria to Ventura, hoping to find his uncle Kevin Holmes, who lived alone in a duplex about 10 miles away.
It was dark by the time he got there, and Holmes was not home at the time. The resourceful Garcia managed to find some other family friends, who drove them back to their mother, who had since returned to the campsite.
The following day, when Garcia and his brother awoke, their mother was nowhere in sight. Once again, they made the trek along the train tracks to their uncle's house. This time, Holmes was home. After discussing the situation with his sister, Holmes agreed to watch the two boys for the summer, and eventually took over full-time custody.
"After a couple of months of staying with me during the summer, I got to know them and appreciate them as people quite a bit," Holmes said. "And when it came time for them to go back to live with their mom on the beach, they didn't want to. So they asked me if they could stay, and I thought that was the best thing for them because they deserved better than living on the beach."
The support provided by Holmes has become a common theme in Garcia's life. With much-needed stability, Garcia began to flourish. Around the same time, he started to make friends and was introduced to skateboarding and surfing by a neighbor, Gus Brown. Brown's influence helped Garcia gain an identity for the first time in his life, something he desperately needed at the time.
"I didn't even know who I was," Garcia said. "Being homeless and not having friends, Gus connected me with things that I didn't have when I was homeless. He was such an important person to me. We lost touch a bit when I got in high school, but he meant a lot to me. I mean, before I met him I was grateful to just have a bike with two wheels."
Two wheels on the bicycle wasn't the issue for Garcia. It's the handlebars that were missing on his bike.
"I used to ride it to school," Garcia said. "I didn't ride it all the time, but I remember balancing it like it was a unicycle with the front forks."
Wrestling provides a purpose
With Garcia's added confidence, Holmes convinced him to try out for the wrestling team as a freshman at Ventura High. Although Garcia said he wasn't very excited about the prospect, it quickly turned into almost an obsession, with a passion for the sport that continues today.
"Paul was not a very big guy," said Holmes, who now is retired and lives in Arizona. "He was maybe 115, 120 pounds and not too tall. But he was very strong and very athletic, and intensely competitive. So when he got to high school age I thought … well, he's too small to be in the major sports of basketball, football and baseball. But wrestling? That could be what he's good at."
Garcia agreed to give the sport a try. A few weeks in, he still wasn't sold, but gradually things began to turn around.
"The first couple of weeks were really rough," Holmes said. "He'd come home and immediately fall asleep in the chair. He was so tired. But after a few weeks, he loved it, and he loved his coach."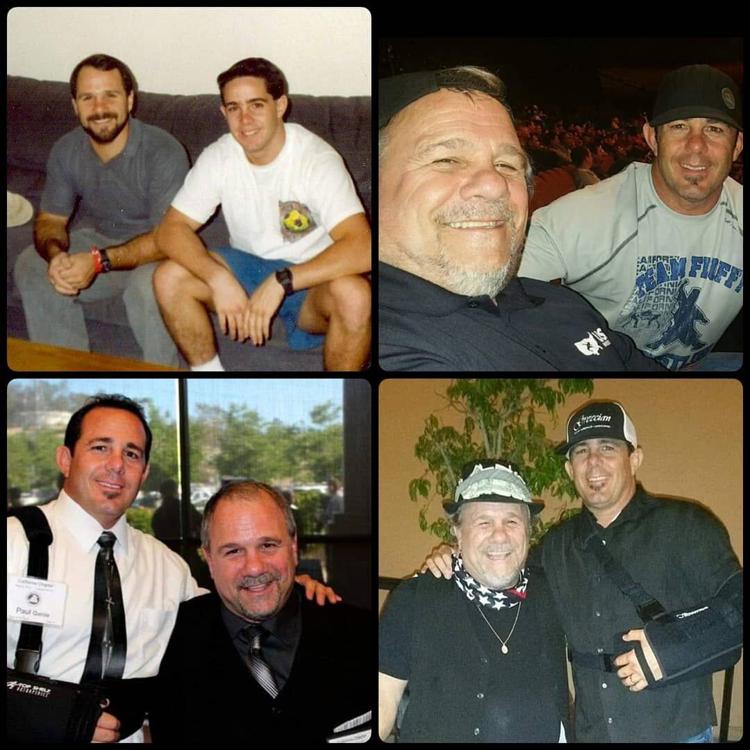 That coach, Clementi, turned out to also be a father figure for Garcia.
"I was a skateboarder. I was a surfer, it just didn't appeal to me at all," said Garcia of his introduction to wrestling. "But when I went out for it and I started doing OK with it, and my coach encouraged me, telling me, 'great job.'
"As a kid I kind of saw it as I actually have a talent that I can get rewarded for? I never had that. I surfed just for fun. I skateboarded just for fun. I wasn't a competitor for that. This is the first time I was part of something that was giving me some acknowledgement of what you're capable of doing."
Although it took Garcia a few weeks to warm up to the sport, he made an immediate impact on Clementi.
"I could tell right away that he enjoyed the competition; he enjoyed being on a team," said Clementi, who was inducted into the National Wrestling Hall of Fame by the California Chapter in 2012. "He just started living, eating, sleeping, wrestling. He was always in the room, basically a gym rat, who just hung out. I think I've coached thousands of kids over the years and some you just get closer to than others."
With no children of his own, Clementi took it upon himself to make sure Garcia stayed out of trouble. He didn't want anything to get in his way, and if he saw Garcia straying a bit, his coach was quick to get him back in line.
"I really wanted to see him graduate his senior year," Clementi said. "He was a typical teenager and he was getting into a few things that he probably didn't need to get into.
"So I kind of started keeping an eye on him, maybe even stalking him sometimes, and just making sure he wasn't doing anything that would jeopardize his wrestling or his chance to graduate. I know at times he probably resented it … but it was just something about Paul I think."
Reconnecting with his father
Although Garcia had never met his father, he started feeling the urge to find him as he and his wife started their family. He wanted to know his health history, and wondered if he might have other siblings. But most of all, he wanted to make sure his children were able to get to know their grandfather on his side of the family.
It took more than two years of tracking on the internet, but Garcia finally found his father after first discovering he had a younger brother, Eddie.
Garcia called his father, who was living in Albuquerque at the time, and arranged to meet in Las Vegas in 1997. Although the two took things slowly, it was the start of a 10-year relationship with his father, who acted as grandfather to Garcia's children until he died in 2007.
At the same time, Garcia never allowed himself to connect with his father as his dad.
"I don't know if a psychologist or anyone would agree with me on how I handled that, but I remember sitting with him and his wife, and telling them that at that point, I didn't need a dad in the sense of what dads are to their kids at that point," Garcia said. "I wanted them to be involved with my kid's life as grandparents. I will acknowledge him as my dad, … but I didn't want to discuss the circumstances. I just wanted them to be a part of their lives as my kids' grandparents."
Despite growing up without his father, Garcia said he doesn't feel any animosity toward him.
"I am who I am today because of the things that I had to go through," Garcia said. "So I don't hold anything against him for not being involved. He made his choice and it made me go a certain way in life, and it built a character in me … I'd like to think (I'm) a decent person."
He's also reconnected with his mother, who moved to Tennessee for a period of time and turned her life around, Garcia said. She has since returned to Ventura and is actively involved as a grandmother.
"She was a single mom, trying to do some stuff in an area that was not a great place," Garcia said. "And she made some poor choices. But those poor choices built me into who I am today. Why am I going to say she's a horrible mom? I don't think that. I love her. We go through things for a reason. Now if somebody beat me up and punished me all the time and abused me then I'd say that's a horrible parent. But it wasn't like that. It was the circumstances."
Now as he is set to embark on another chapter in his life, Garcia is happy to simply have an opportunity to influence others the way others did for him growing up. That really hit home listening to his new-found brother eulogize his father at his memorial service several years ago.
"Hearing him give the eulogy was tough just because you're like, 'man, I didn't go fish with him, I didn't go camping with him, I didn't play soccer and he wasn't able to watch me play soccer or watch me wrestle,'" Garcia said. "I don't think that built resentment, it influenced me or taught me not to be that way with my own kids and the kids I coach. I want to be there for them the way other people were there for me."