At seemingly everything he tried, Peter Gonzalez Jr. proved to be a natural.
He thrived in the classroom, graduating from East Bakersfield High School in 2009 with a 4.2 grade point average, despite his father, Peter Sr., claiming he rarely saw him crack open a book.
He flourished on the wrestling mat as well, becoming the first four-time state qualifier in East High history. Never was his natural ability on better display than during a national tournament in Green Bay, Wis., when he was in eighth grade.
Initially scheduled to compete in the day-two freestyle event, a teammate informed Peter he could skip the freestyle weigh-in if he took part in the Greco-Roman event on the opening day.
Despite having never competed in Greco-Roman before, Peter ended up winning the 100-pound weight class. Then, after gorging at an all-you-can-eat buffet that night, turned around and took second in the freestyle event the following day.
"I still don't know how he did that," Peter Gonzalez Sr. said. "It was just amazing."
As the years went on, Peter Jr. developed several new talents, many of them honed in secret. His parents didn't know he could cook until he whipped them up a meal on the spot. Family members also discovered he'd taken up carpentry after randomly stumbling upon several of his in-the-works projects.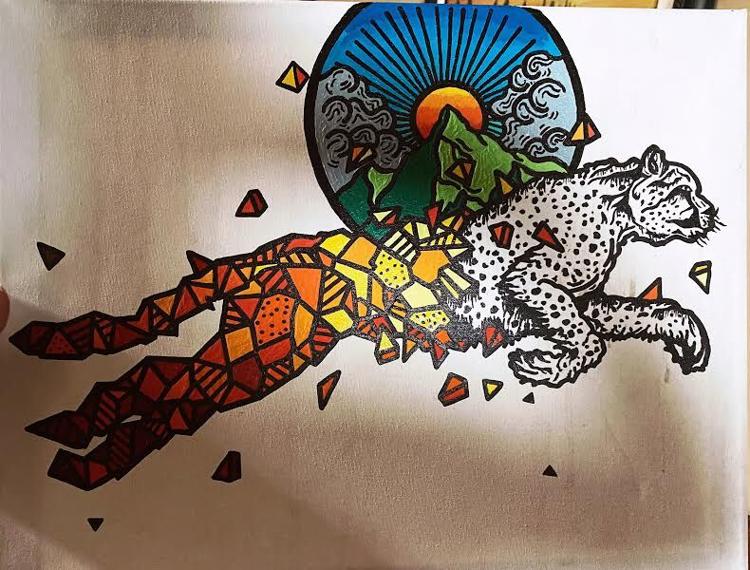 Perhaps his biggest secret passion was his art work, as friends and family would often marvel at Peter's highly detailed drawings, whenever they were lucky enough to see them. People in his life often encouraged Peter to try and sell his art, an idea he always declined.
"He was really quiet about all that stuff," Peter's brother Nick Gonzalez said. "He was so great at everything he did, but he was always humble about it."
Unfortunately, that reserve proved to be a double-edged sword.
Though it's unclear when his problems began, family members said it eventually became impossible to ignore that Peter was struggling with alcoholism.
As time went on, and things got progressively worse, Peter Sr. knew it was time to get his son some help, a task that proved to be difficult.
"We really tried. But he has to want to do it himself," Peter Sr. said. "He had to want to do (a program) and complete it and that was the hardest things."
When 2020 began, the family had hopes that things would turn around. Peter Jr., who earned an economics degree from UC San Diego, looked to be in line to land an accounting job.
But before a hire could be made, the COVID-19 outbreak put any potential job offers on hold indefinitely.
Struggles intensified over the summer, when Peter Sr. says he once spent five consecutive days driving his son to a rehabilitation clinic, trying unsuccessfully to convince him to stay.
With the hospital enforcing strict coronavirus protocols, family members couldn't accompany Peter Jr. into the facility, making it easier for him to leave on his own accord.
Everyone's worst fears were realized on July 1, when at just 29 years old, Peter Jr. passed away.
Weeks later, the shock of the situation hasn't worn off for the people in his life.
"It's just surreal," said friend and former wrestling teammate Marc Collier, who'd known Peter since he was five years old. "For someone that talented in everything that he did to go through that pain of addiction is really unfortunate."
Still reeling from the pain of Peter's death, the Gonzalez family is taking steps to help others avoid such tragedy in the future. Shortly after his brother's passing, Nick Gonzalez started the Peter Gonzalez Memorial Fund on GoFundMe. 
Nick — who works for the Bakersfield nonprofit Stewards, helping elderly and mentally disabled patients — started the fund for two reasons. His first goal was to send money to organizations who help people with substance abuse and mental health issues.
Secondly, he also hopes to eventually dedicate a mural to his brother's memory, done in the artistic style he was reluctant to share with the public.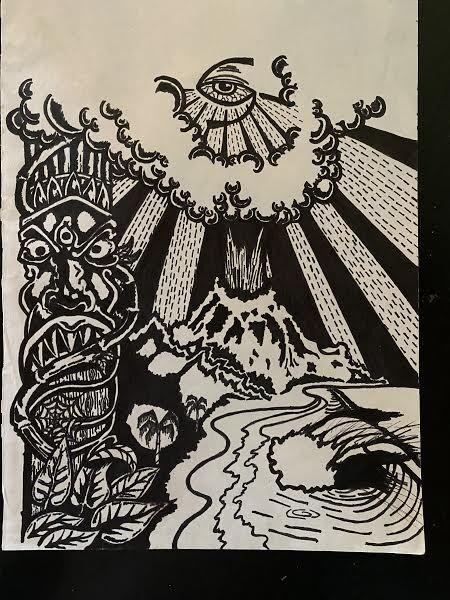 "We're really hopeful about this and thinking in the future we can maybe continue doing something and making it an annual event to honor my brother and other people going through these same issues," Nick said. "We want to have that conversation with people who are feeling emotionally detached or are going through these struggles."
The GoFundMe reached its original donation goal of $5,000 in less than 24 hours. As of Saturday afternoon, it was nearly two-thirds of the way to its new goal of $15,000.
Nick says he's currently seeking out downtown locations for the mural.
The elder Peter knows such measures won't bring his son back, and acknowledges that the hurt he feels will be with him for some time.
But his mood seems to pick up ever so slightly when discussing Nick's initiative, saying he would be pleased if the project helped prevent another family from going through the torment the Gonzalez family is currently experiencing.
"I know we can't stop (what happened to Peter Jr.), but it's something," he said. "We've gone through it all and enough is enough. I know there's other people that have kids in the same boat. If we can help out that way, that's what we want. It would be a great satisfaction if it helps somebody."