While high school coaches almost always say there's more to a sporting event than who won or lost, those sentiments felt particularly true during a Friday cross country scrimmage between Centennial and Golden Valley.
While the Golden Hawks were certainly pleased with the results — they won the girls race 24-31 and the boys race 17-37 — the fact that teams from the Kern High School District were able to hold any kind of competition was a big win in and of itself.
According to Centennial Athletic Director Tom Haskell, this was the first sporting event the district had conducted since March 16 of last year, and it was a day some of the athletes didn't expect would come during the 2020-21 school year.
"I thought for sure after November there wouldn't be any sports at all," said Centennial junior Spencer Champlin, whose winning time of 11:45 in the boys race was one second faster than teammate Noah Stanley. "I'd given up."
Golden Valley cross country coach Manuel Sanchez was among the area skeptics, but says he was still very excited to see his team back in action against another school.
"Honestly, I didn't think (the season) was going to happen," Sanchez said. "It seems like everything ramped up really quickly. People started changing the idea of what could be possible and I did not think it was going to happen, especially since all the sports are happening at the same time and our season is very short. But I think it does benefit the kids."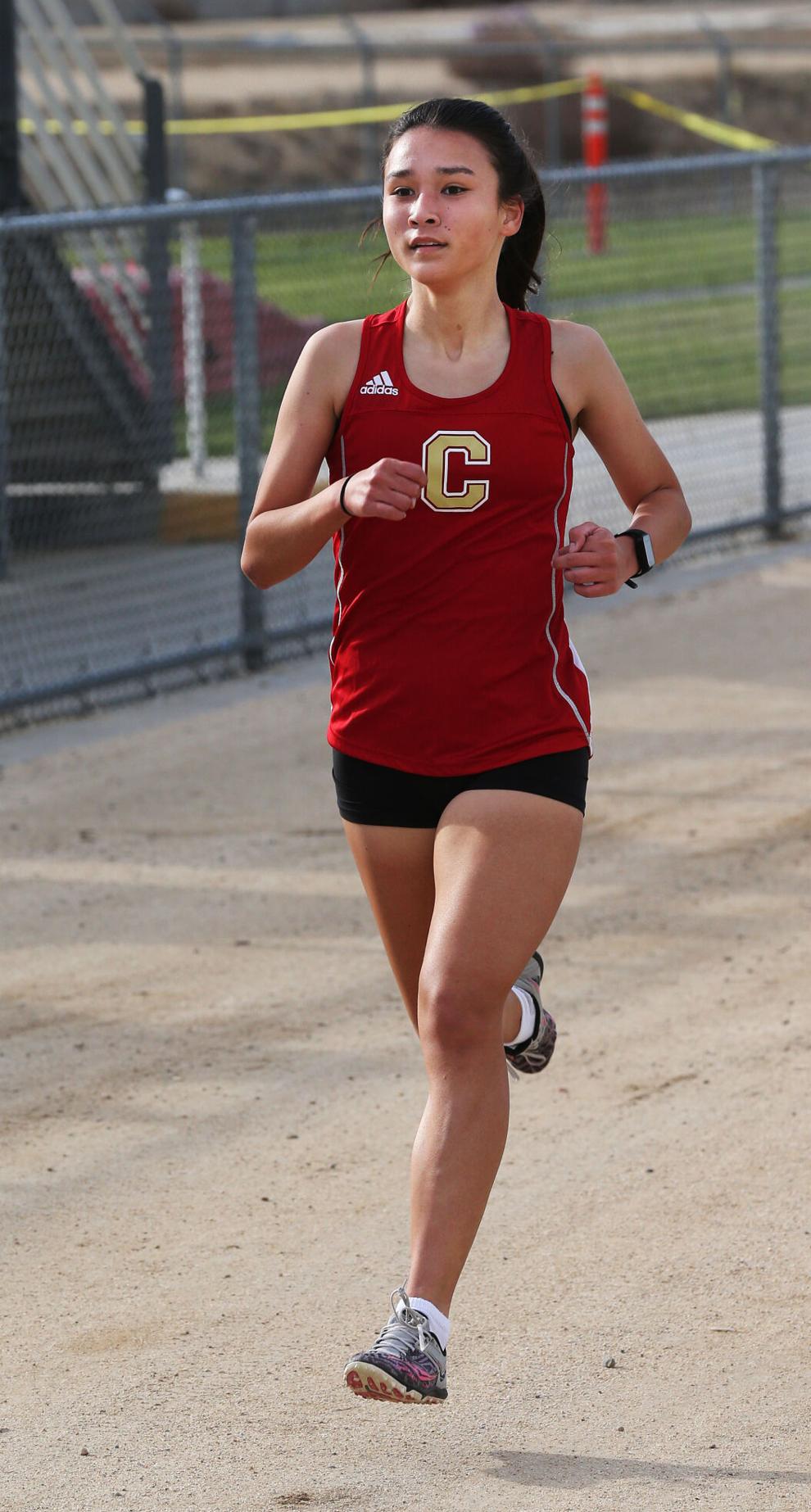 Athletes like Centennial junior Madison Baytosh were celebrating the benefits as well.
"We are really lucky to be able to get in a couple meets and I'm really appreciative of this opportunity," said Baytosh, whose time of 12:42 was 1:57 faster than Golden Valley's Jayden Reyes, the runner-up of the girls race. "In the last couple months, we weren't expecting a season."
While some of the runners who participated in Friday's exhibition will take part in the upcoming track and field season, others will have their athletic year cut short after just a few races.
But after 361 days of inactivity district wide, any progress was cause for celebration for Centennial coach David Little. 
"My kids were kind of bummed when they canceled us the first time," said Little, whose team will compete in two more races this spring. "But they've been out here working hard and they're really excited they got a season. Even if it's a short one, they got a season."