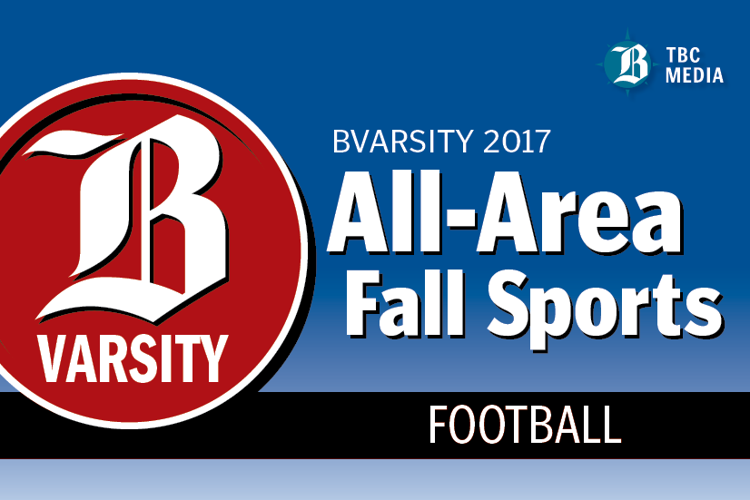 2017 BVarsity Football All-Area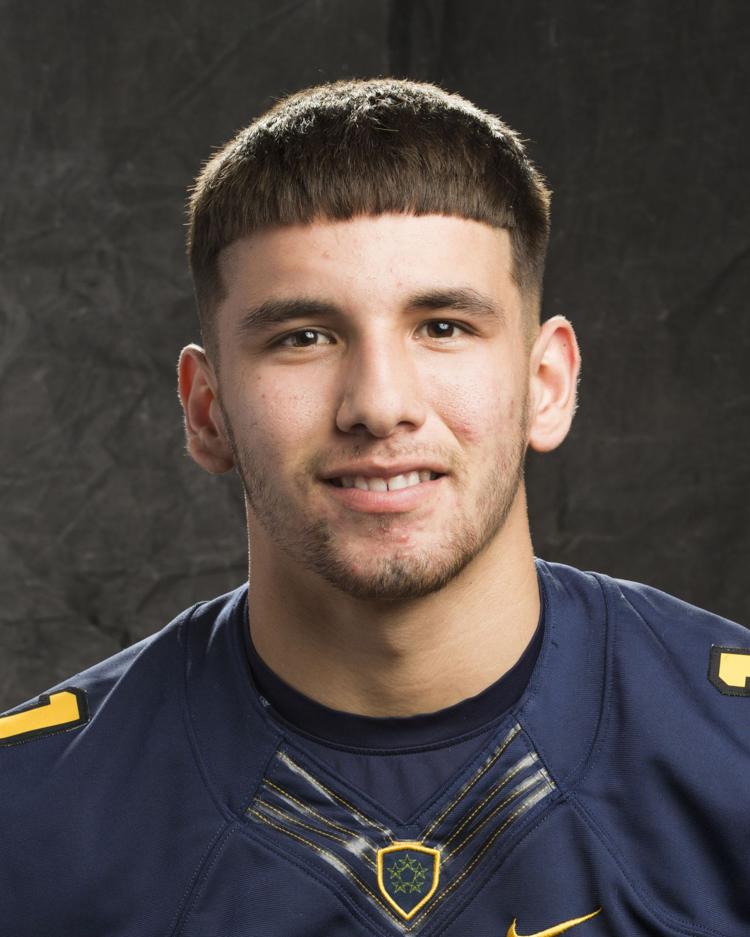 Offensive Player of the Year: Alex Aguilar, junior, Shafter - The top dual threat quarterback in Kern County led Shafter to the Central Section Division IV semifinals and a 9-3 record. His statistics were impressive. Aguilar threw for 2,750 yards and 29 touchdowns, including a 437-yard, four-touchdown performance against Arvin. The junior also ran for another 1,370 yards and 22 more touchdowns. Add that up and it was 4,120 total yards and 51 touchdowns on the season.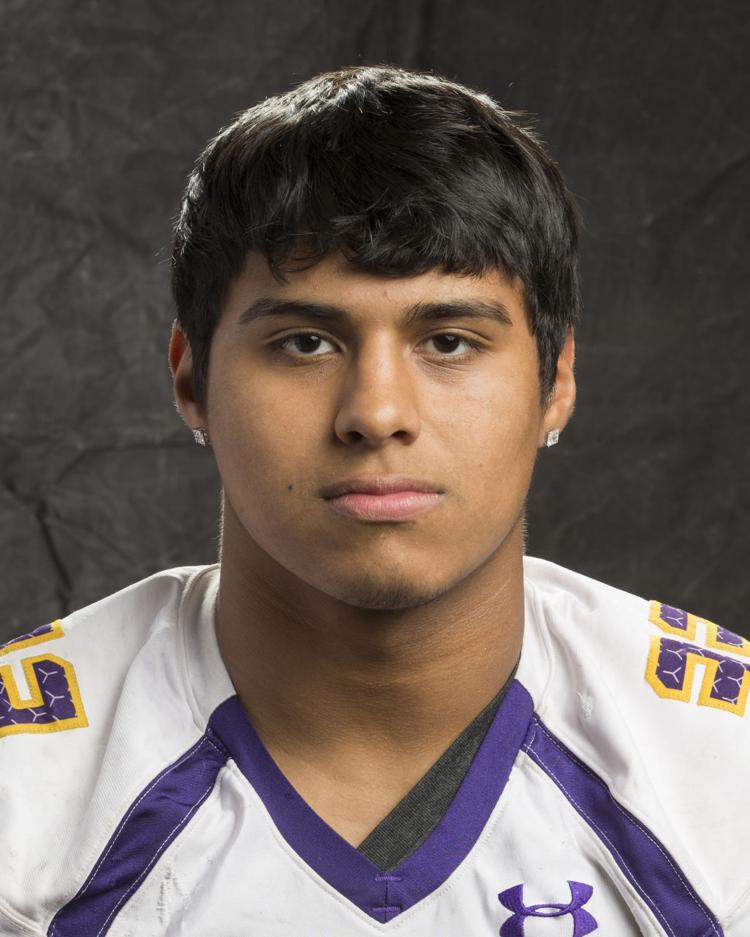 Defensive Player of the Year: Ruben Cruz, senior, Ridgeview - When offensive coordinators around the Central Section geared up to play Ridgeview the past three seasons, No. 33 came up in most conversations. This season, Cruz was at the top of every coordinators list of nightmare matchups. A ferocious hitter that played at a high level, he led the Wolf Pack with 113 tackles and added three sacks. Cruz tallied double-digit tackles in the final six games of the season, including a season-high 19 against East. He also ran the ball 89 times for 502 yards and 10 touchdowns.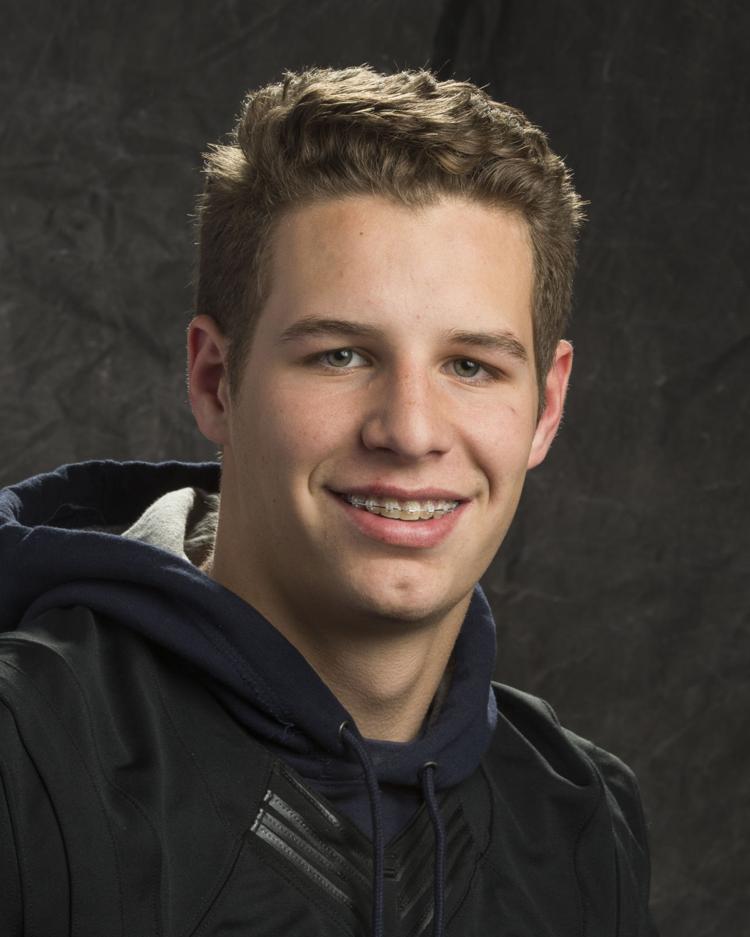 QB: Braden Wingle, senior, Bakersfield Christian - After setting the Central Section single-season passing yards record as a junior, Wingle came back from an early season knee injury to have another stellar campaign, throwing for 2,874 yards and 34 touchdowns to just six interceptions.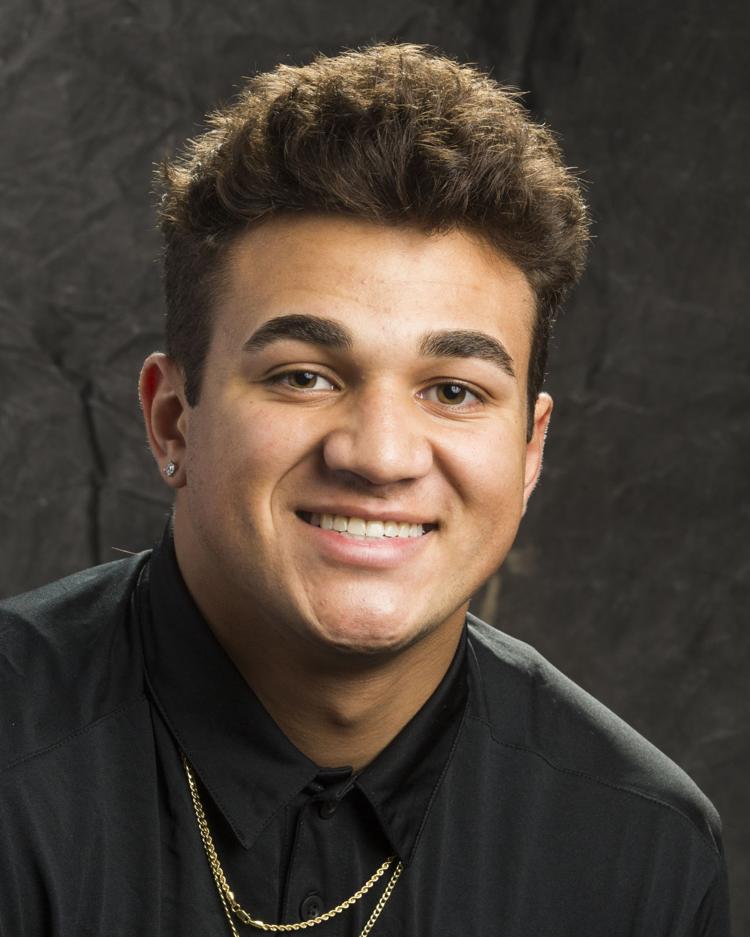 RB: Tye Johnson, senior, Frontier - Behind an inexperienced offensive line, Johnson rushed for a school-record 1,601 yards and 15 touchdowns. Twice, Johnson rushed for more than 200 yards, including 249 in the season opener and 259 against Centennial in the regular-season finale.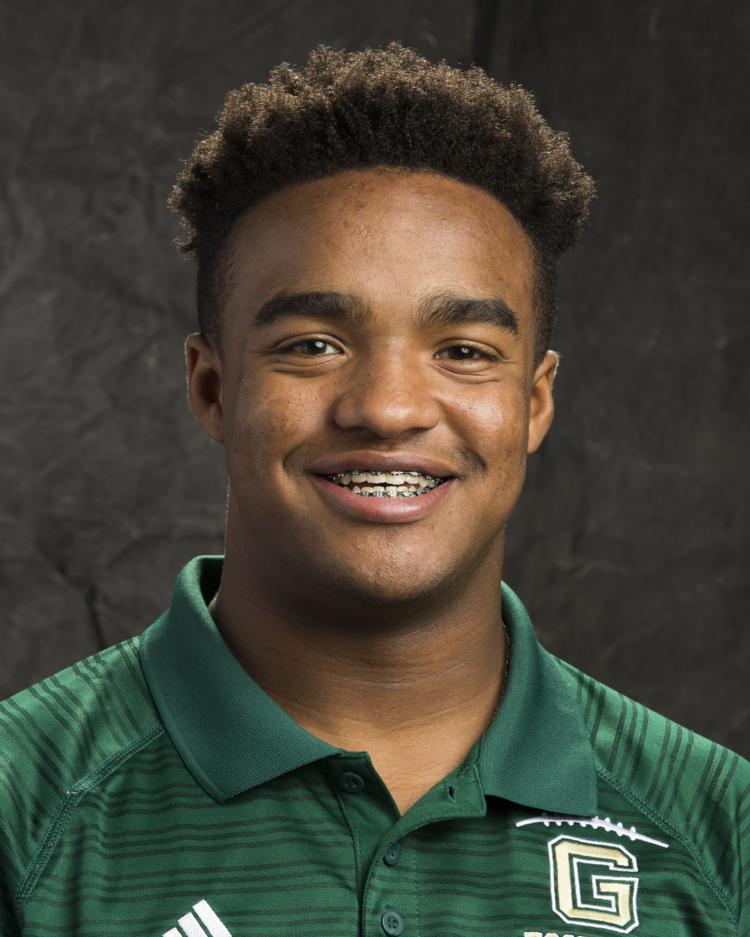 RB: Isaiah Martin, senior, Garces - A four-year starter for Garces, Martin rushed for 1,578 yards and 16 touchdowns this season. He holds school records in career rushing yards (4,384), total yards of offense (4,621), career rushing attempts (838) and set a school record with 47 rushes against Fresno-San Joaquin Memorial.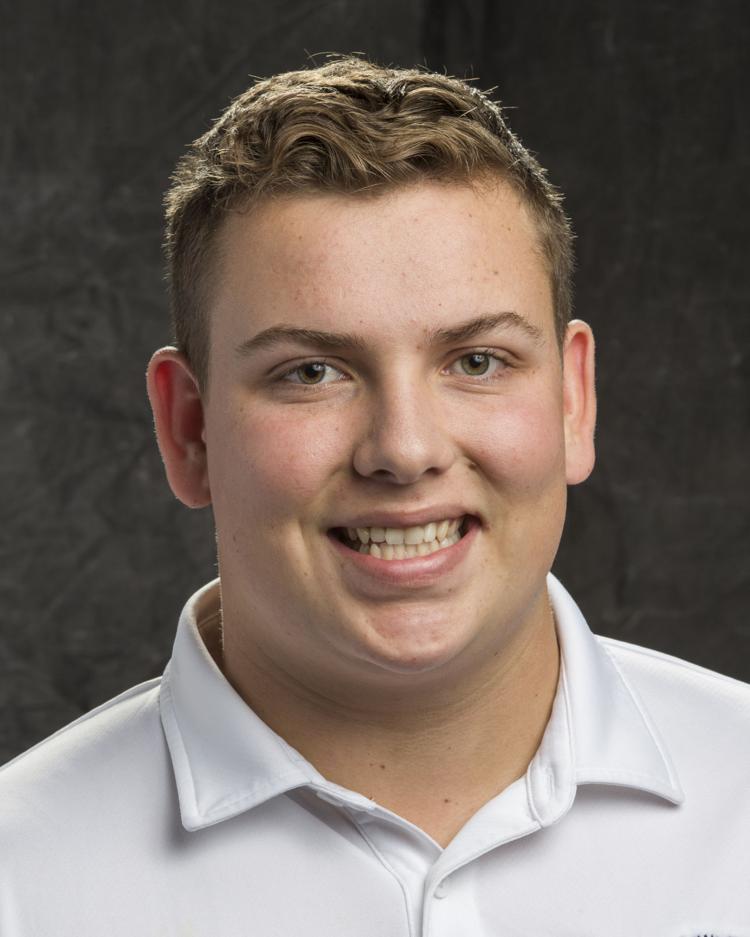 OL: Michael Bray, senior, Liberty - A dominating presence the last three seasons on the offensive line for Liberty — standing at 6-3, 265 pounds — Bray helped lead the Patriots to the Central Section Division I quarterfinals while the team rushed for 224.7 yards a game.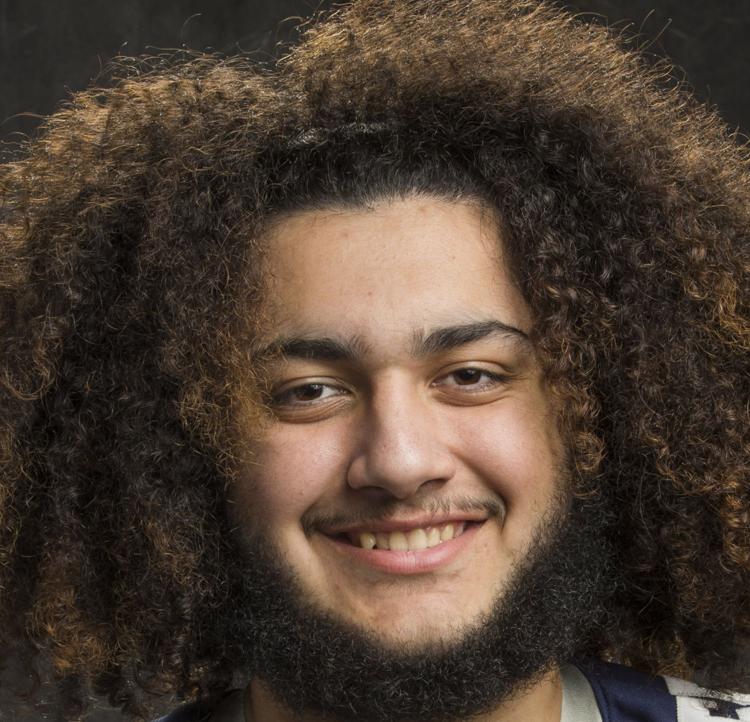 OL: Daniel Viveros, junior, Liberty - Known as much for his big hair style as his play on the field, Viveros helped anchor the offensive line. Despite suffering a knee injury in September, he came back at full strength down the stretch, as the Patriots went 5-0 in the Southwest Yosemite League.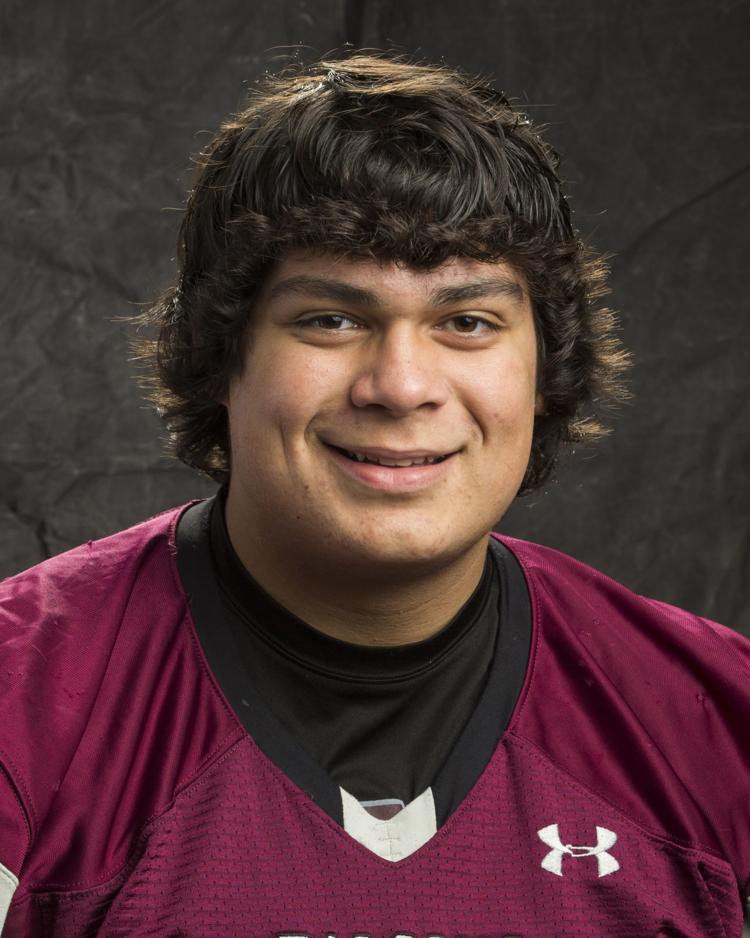 OL: Luke Galvez, senior, Independence - The first-team all-South Yosemite League offensive lineman was a captain and leader for a Falcons team that finished in a three-way tie for the league championship for the second straight season.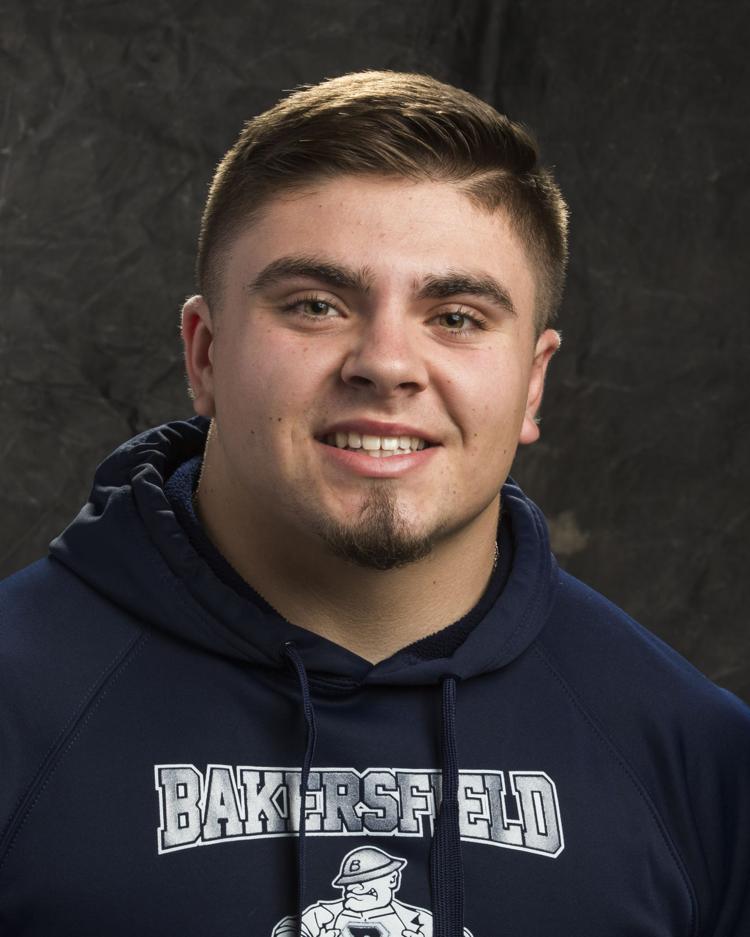 OL: Bryce Underwood, senior, Bakersfield - He embraced the roll of an undersized offensive lineman as much as anyone in the Central Section. At 5-9, 210 pounds, Underwood was not feared by his size, but rather by his play and leadership for a Drillers team that advanced to the section D-I semifinals.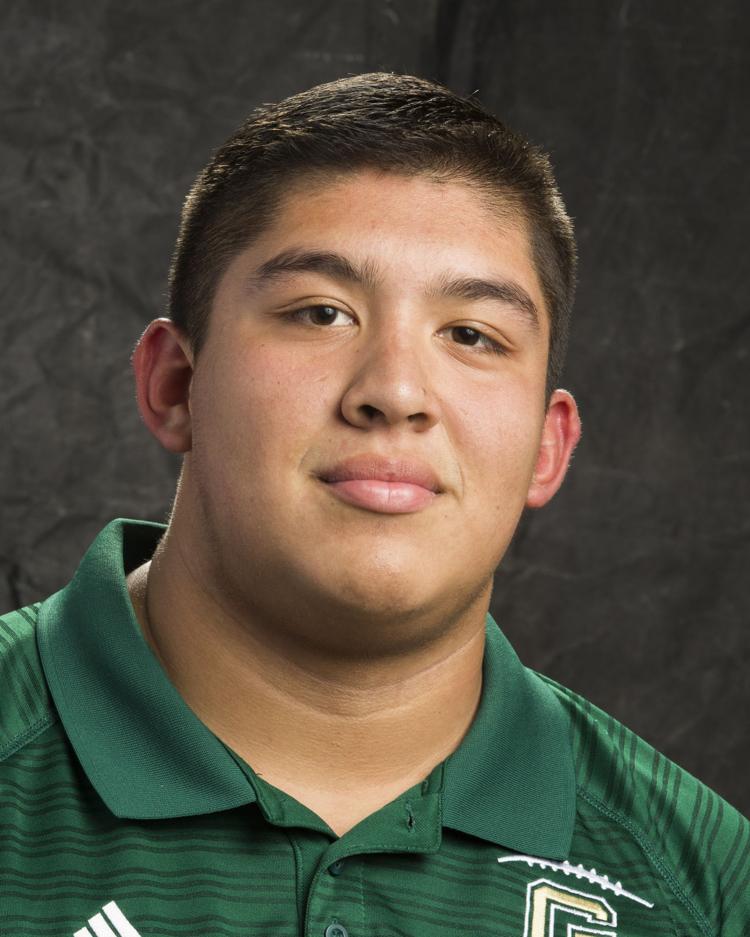 OL: Emmanuel Castro, junior, Garces - A big-bodied road grader for Garces, he helped open holes and lead the way for Isaiah Martin, who set the school-record for career rushing yards for the Rams. As a team, Garces advanced to the D-II semifinals.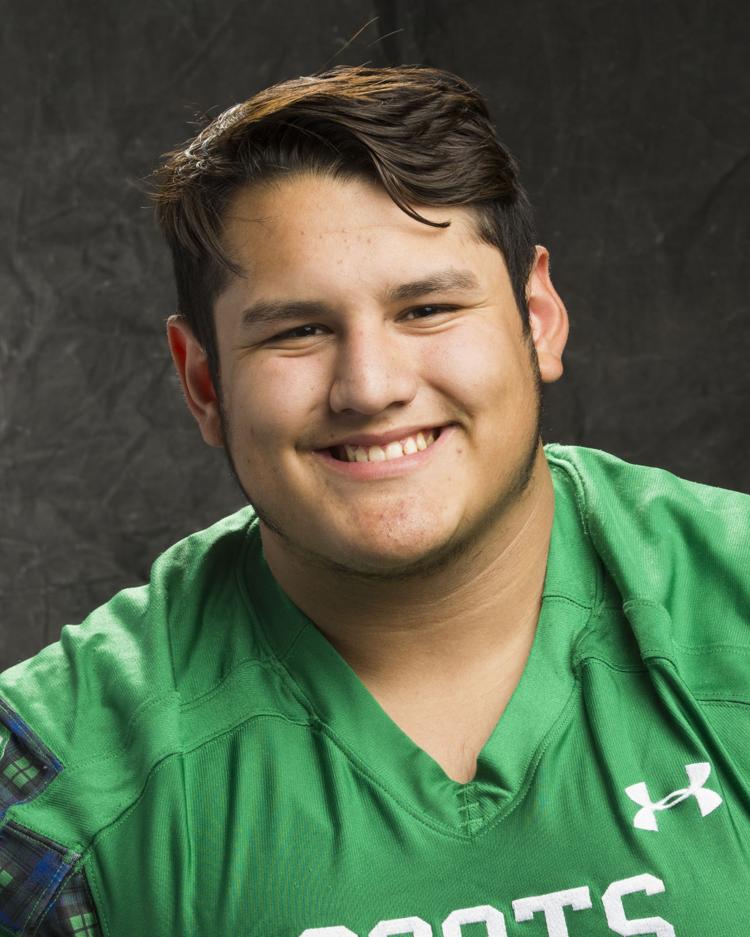 OL: Josh Yubeta, senior, Highland - Could have been honored as a first-team selection on offense or defense. A leader on an offense that averaged 37.3 points per game, while adding 71 tackles and three sacks on defense.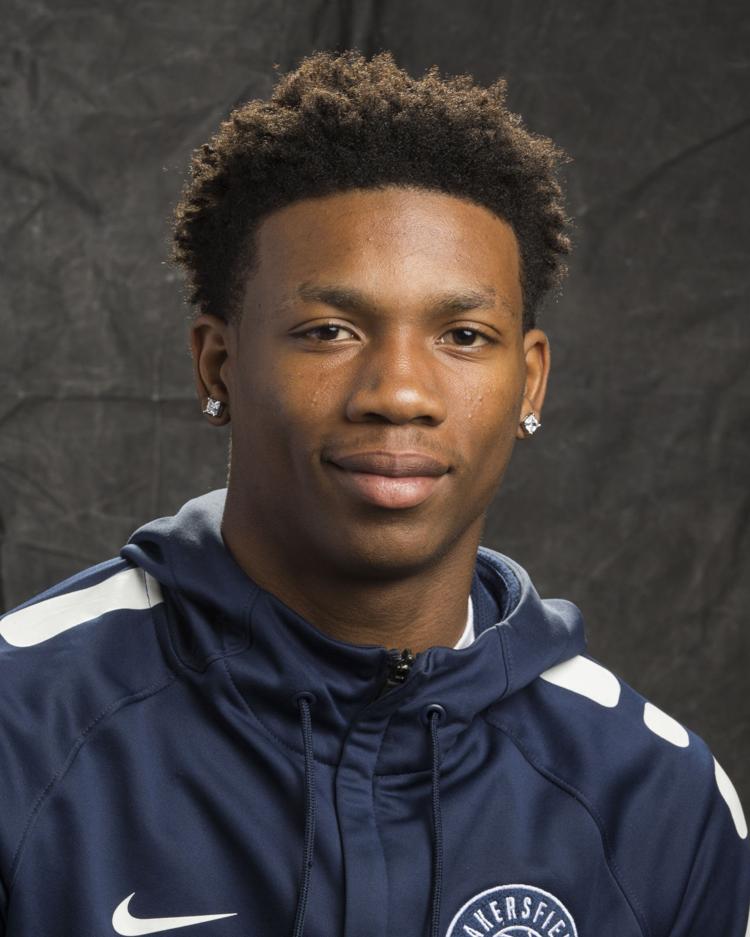 WR: Tahj Wright, junior, Bakersfield - When the Drillers needed an offensive weapon this season, Wright was up for the challenge. Had 613 receiving yards on 23 catches with nine of them going for scores. Three of those touchdowns came for 71, 74 and 79 yards. Wright also rushed for 401 yards and four more scores.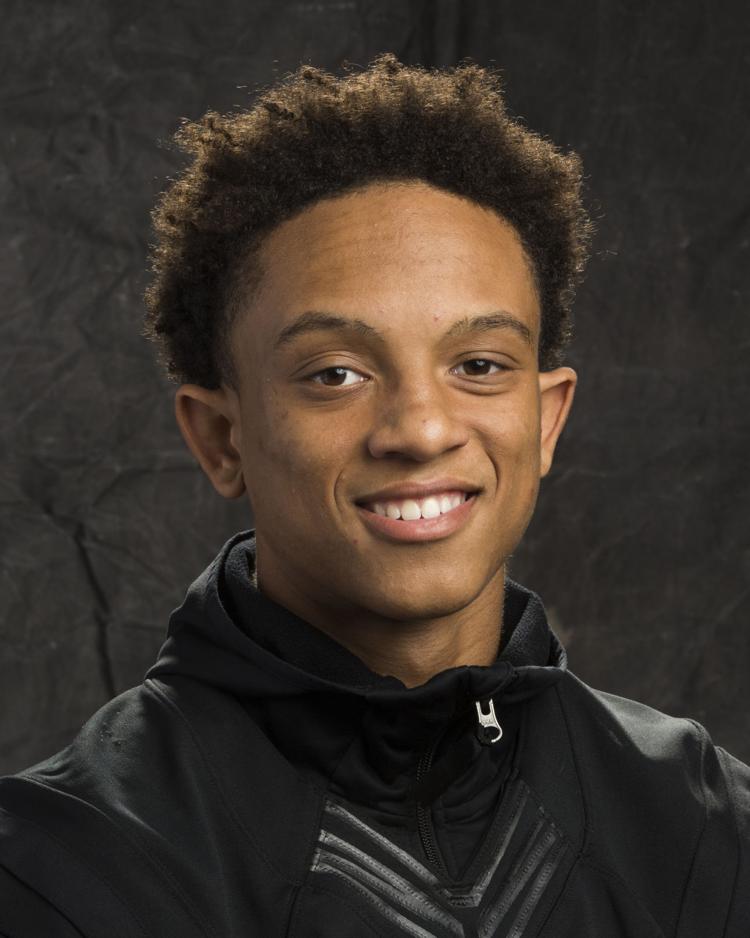 WR: Alex Wallace, junior, Bakersfield Christian - Size is never an issue for this big-time playmaker for the Eagles. He grabbed 52 catches for a team-high 916 yards and 12 touchdowns. Wallace also scored four touchdowns on punt returns.
Utl: Donta Mason, senior, West - A menace for opposing defenses to contain at 6-foot-4 and 220 pounds, Mason ran for 585 yards and seven touchdowns. He also caught 31 passes for 493 yards and seven more scores and had a 36.4 kick return average, including an 82-yard return for a touchdown against Foothill.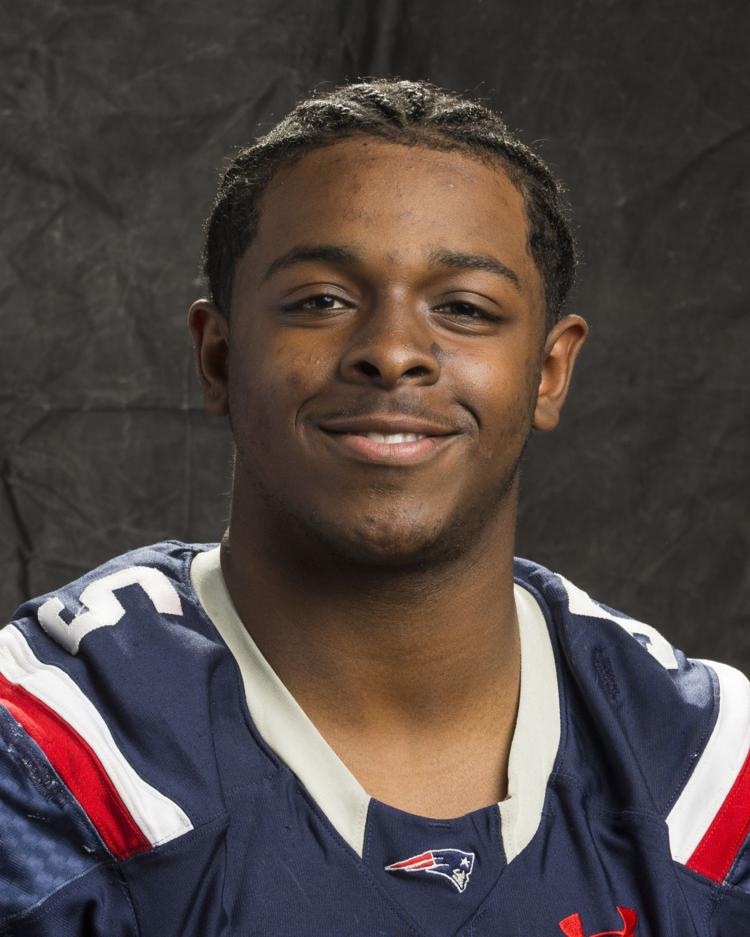 Utl: Sam Stewart, Jr., junior, Liberty - An old-school throw-back runner that punished defenses with his down field attack. Led Liberty with 1,192 rushing yards and 12 scores, including a workmanlike 191 yards on 28 carries in a 27-24 win over Bakersfield in regular season finale. Also tallied 82 tackles at linebacker.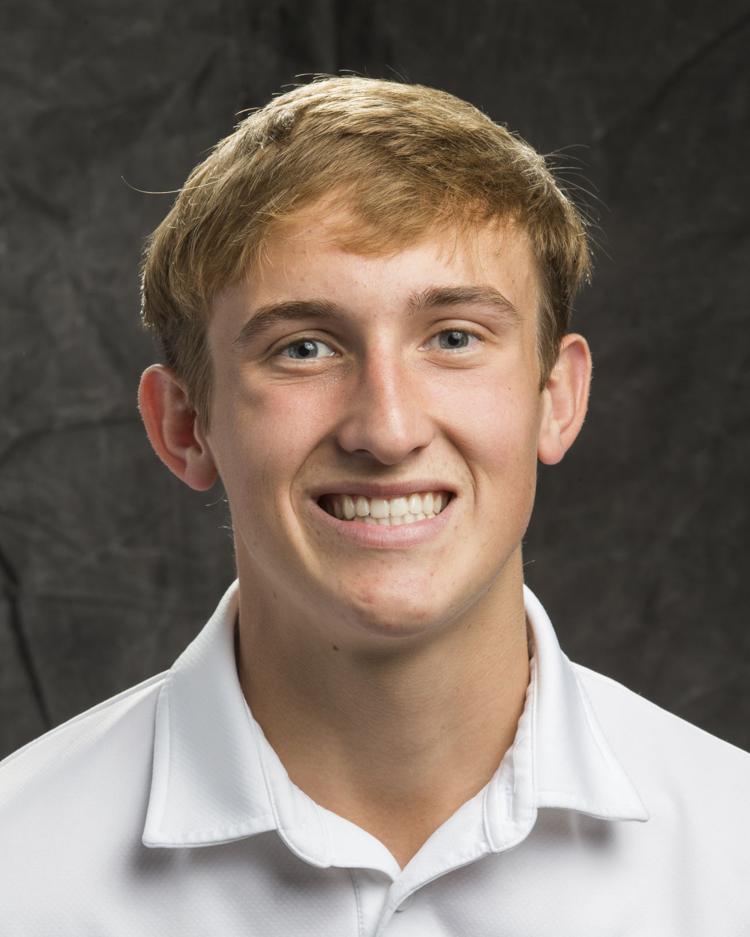 K: Paxton Winders, senior, Liberty - Cool and calm with a strong leg, the senior for Liberty had 29 of his 48 kickoffs end in touchbacks. Converted 7 of his 10 field goal attempts with a season-long of 43 yards against Centennial. Also converted 32 of 34 point-after attempts.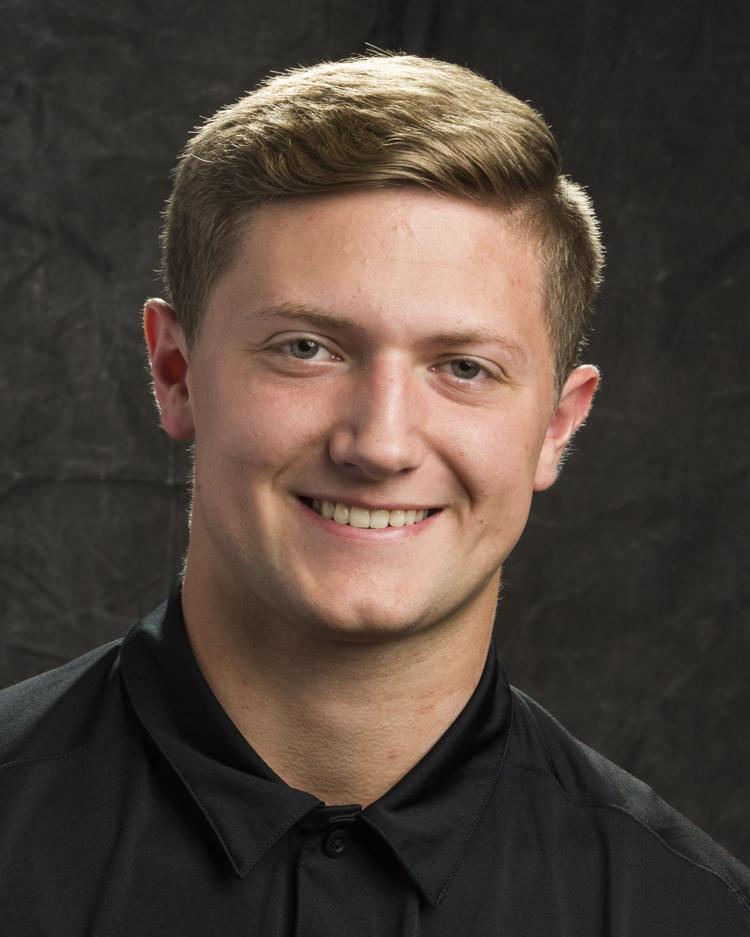 DL: Alex Tyler, senior, Frontier - The first-team SWYL selection was the feel good story of the year. Missed his entire junior year to a knee injury only to come back and record 53 tackles, 11.5 tackles for loss and a team-high 4.5 sacks for the Titans.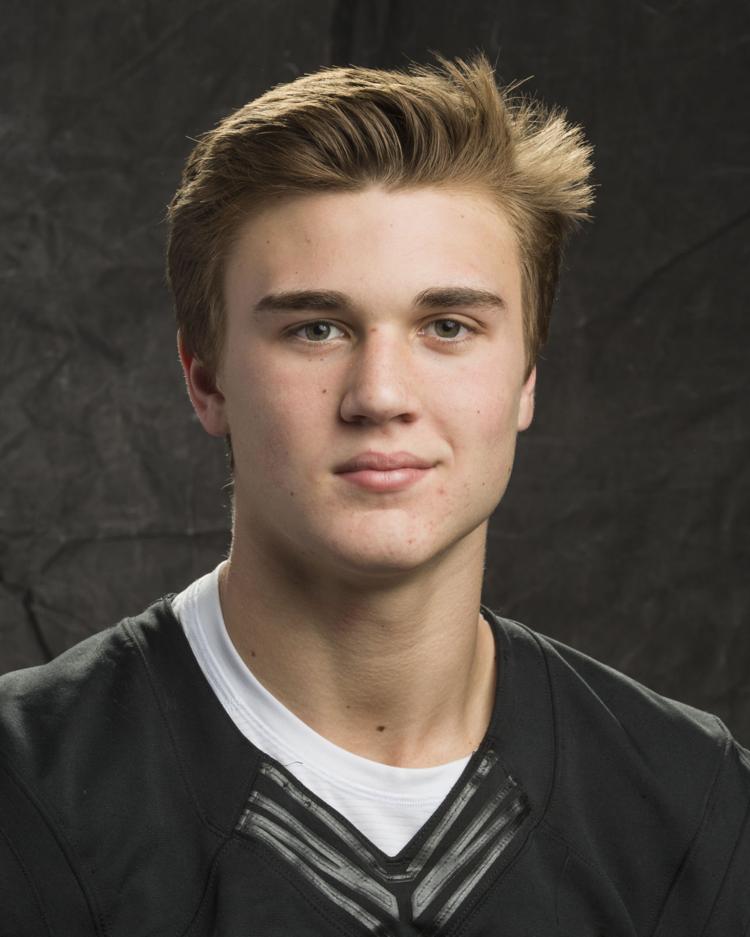 DL: Ben Yurosek, sophomore, Bakersfield Christian - Long and lean and played well beyond his years. The sophomore had 62 tackles and led the team with 23 tackles for loss and 14.5 sacks. Was also third on the team with 34 catches for 342 yards and three touchdowns at tight end.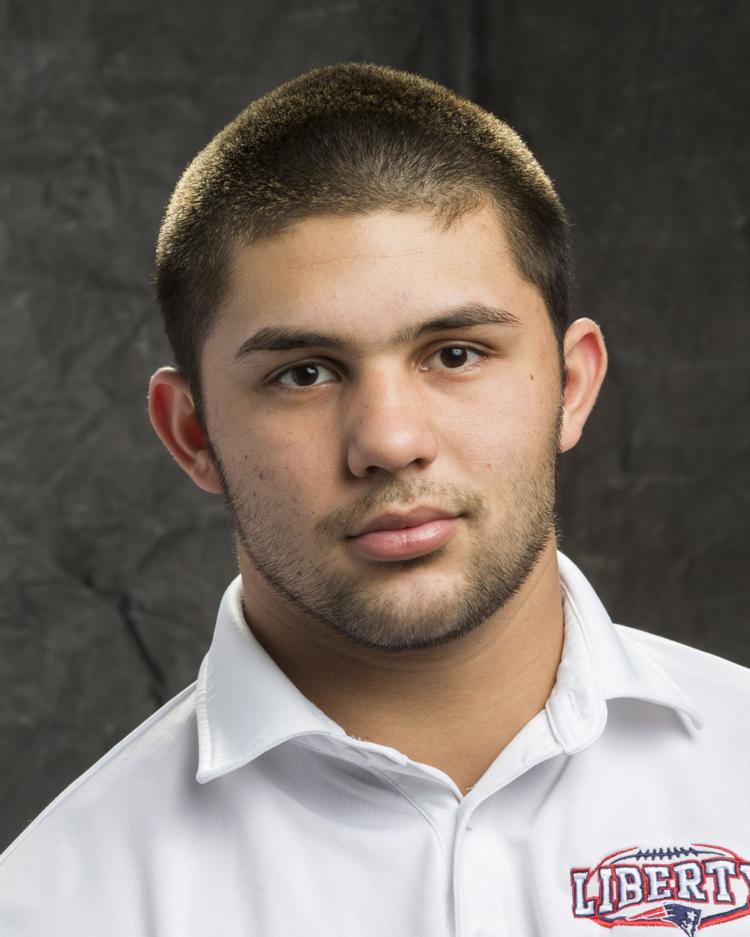 DL: Cole Chammas, senior, Liberty - Defensive leader for the stout Patriots defensive front. Led Liberty with 89 tackles, five tackles for loss and three sacks. Four times tallied double-digit tackles, including 13 in the Central Section Division I quarterfinals against Bakersfield.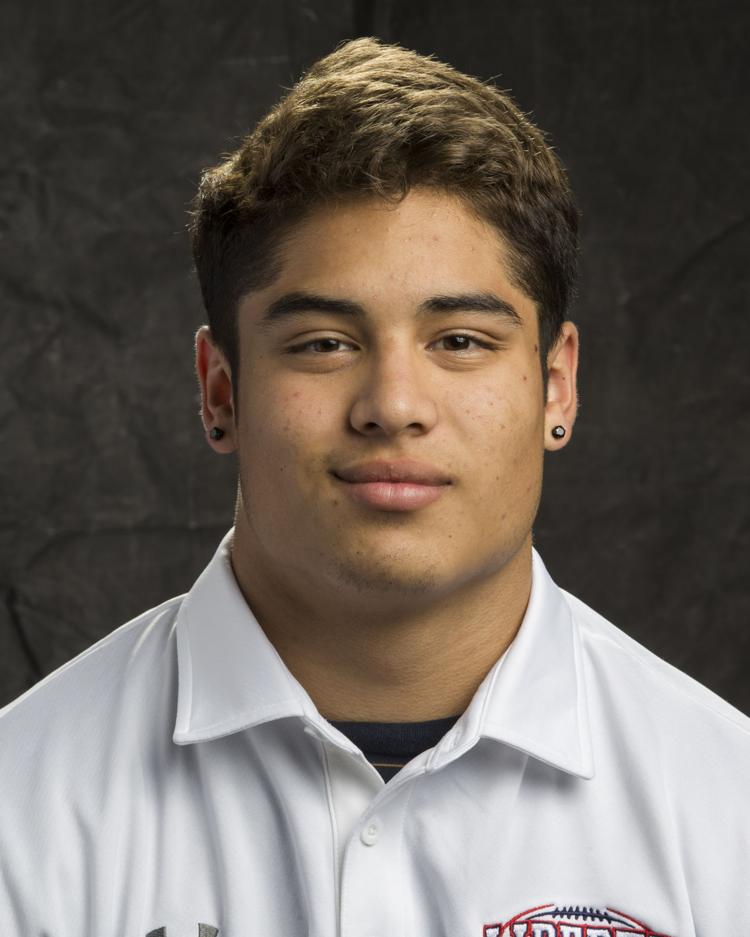 LB: Anthony Villanueva, junior, Liberty - The Southwest Yosemite League defensive MVP is a sideline-to-sideline linebacker. Tallied 87 tackles for the Patriots while also accumulating five tackles for loss. Three times had more than 10 tackles, including 15 against Westlake Village-Oaks Christian in September.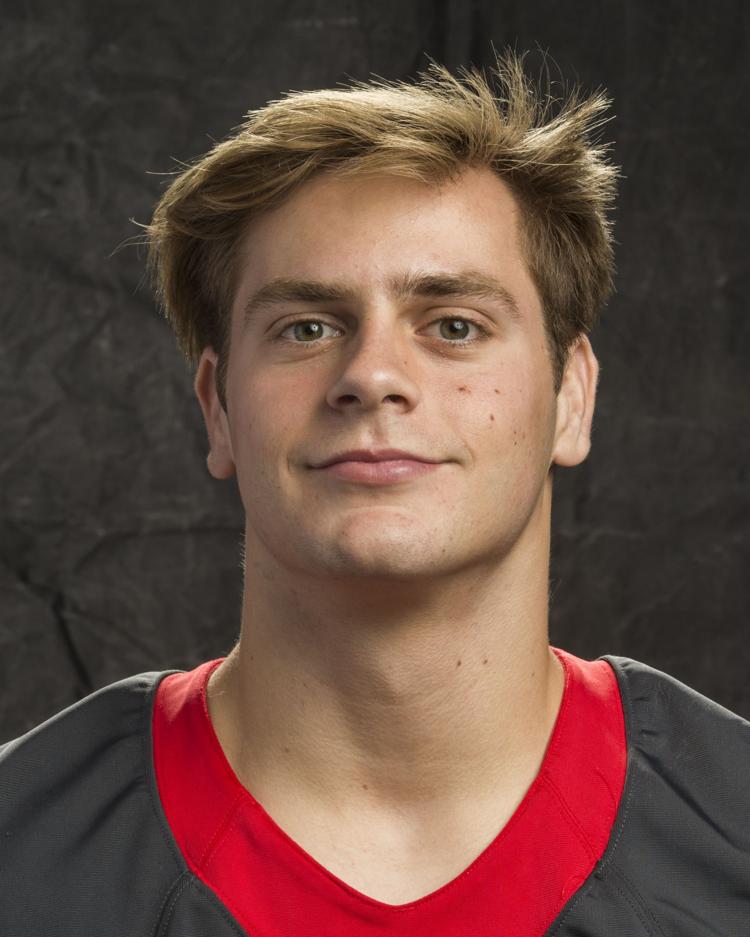 LB: Connor Whitbey, senior, North - A ferocious hitter, the Southeast Yosemite League defensive MVP led the Stars with 132 tackles and added five tackles for loss. Eight times racked up double-digit tackles, including a season-best 16 against Porterville-Monache. Was also the kicker for North.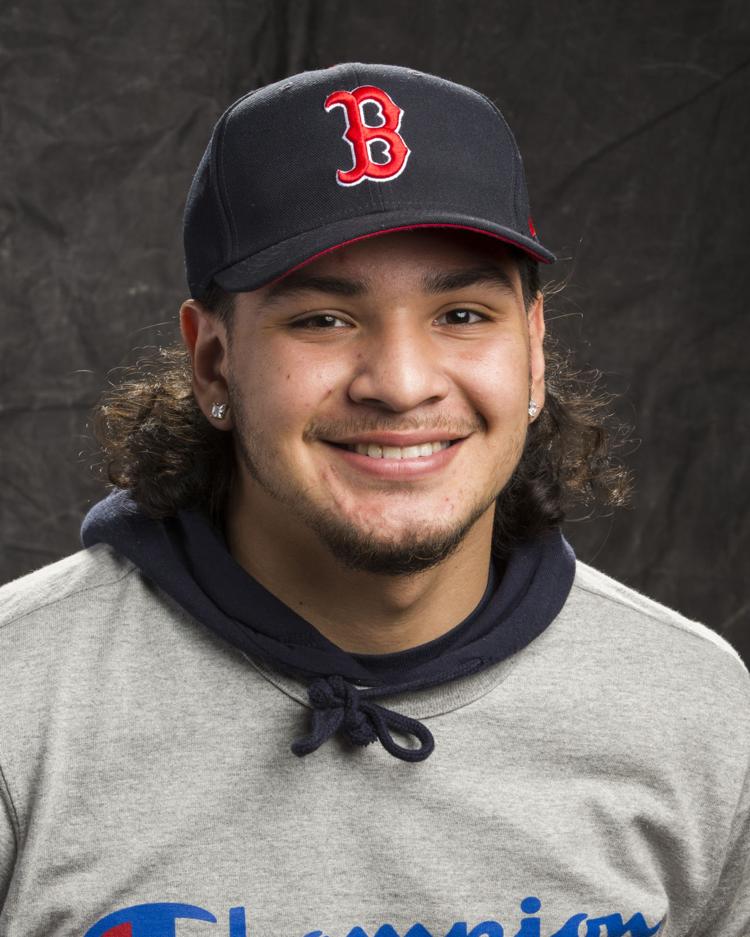 LB: Max Lopez, senior, Bakersfield - Slender in build but was a big playmaker for a Bakersfield defense that calls itself the "Raptors." Had 70 tackles and added 7.5 sacks for the Drillers. Had a season-high 11 tackles against Frontier and twice had two sacks in non-league games in September.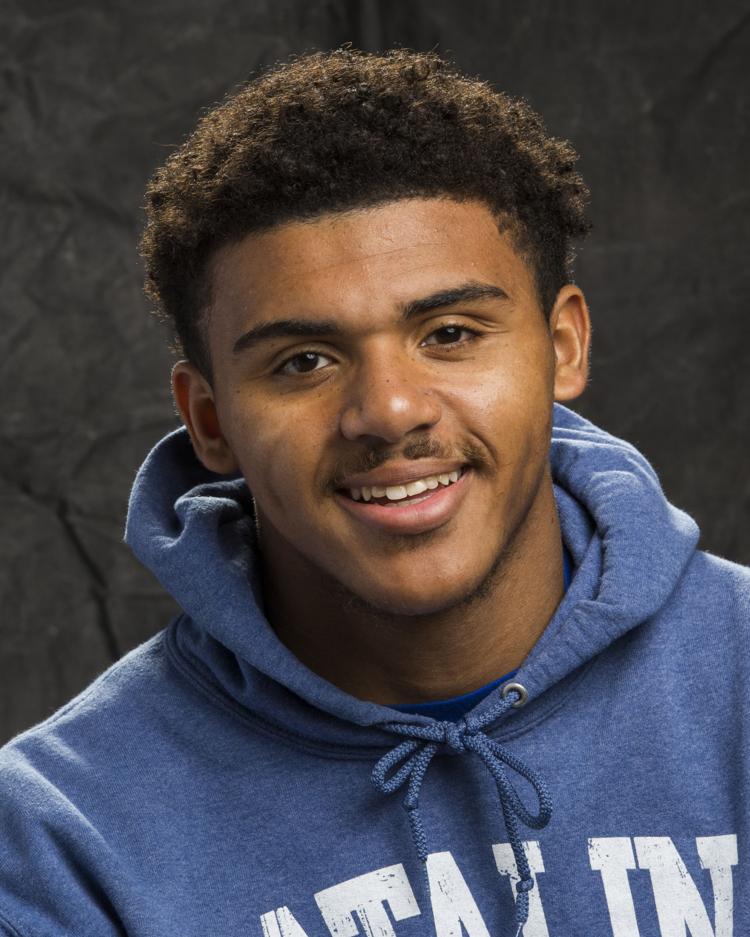 DB: Justin McGill, senior, Bakersfield - A big hitter and playmaker on both sides of the ball for the Drillers. Had 54 tackles at numerous positions in the secondary and returned his lone interception of the season for a touchdown. Also added 200 receiving yards and a touchdown on offense.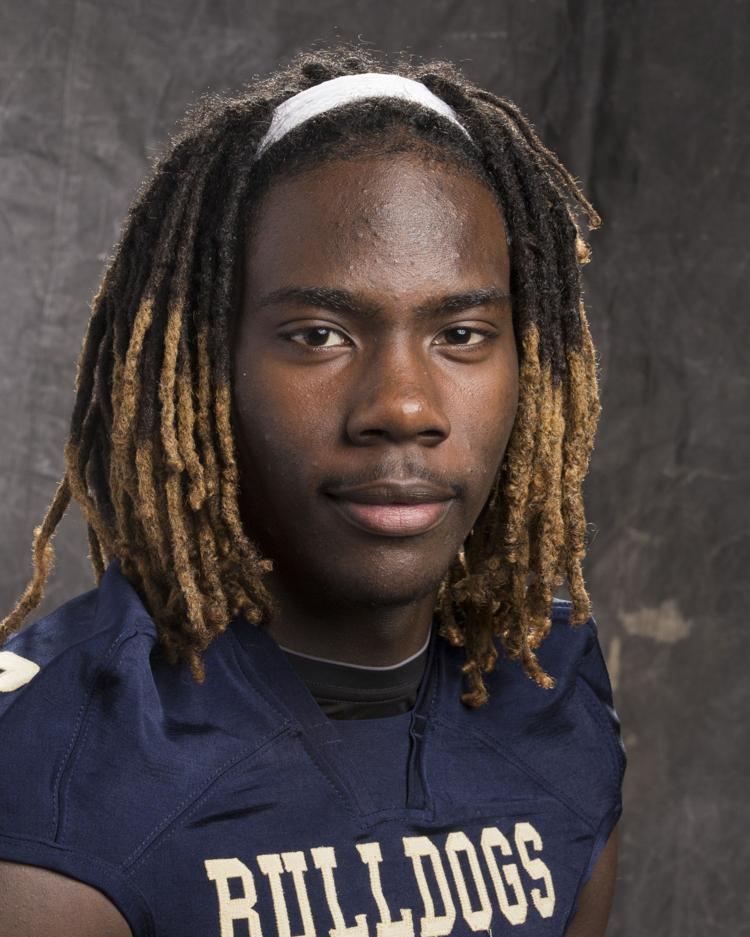 DB: Carl Jones, junior, Golden Valley - No one player did more for his team than the Golden Valley junior. Was the team's starting quarterback, added 556 rushing yards, was the kick returner, punter and the team's leader on defense with 58 tackles, two interceptions and a sack.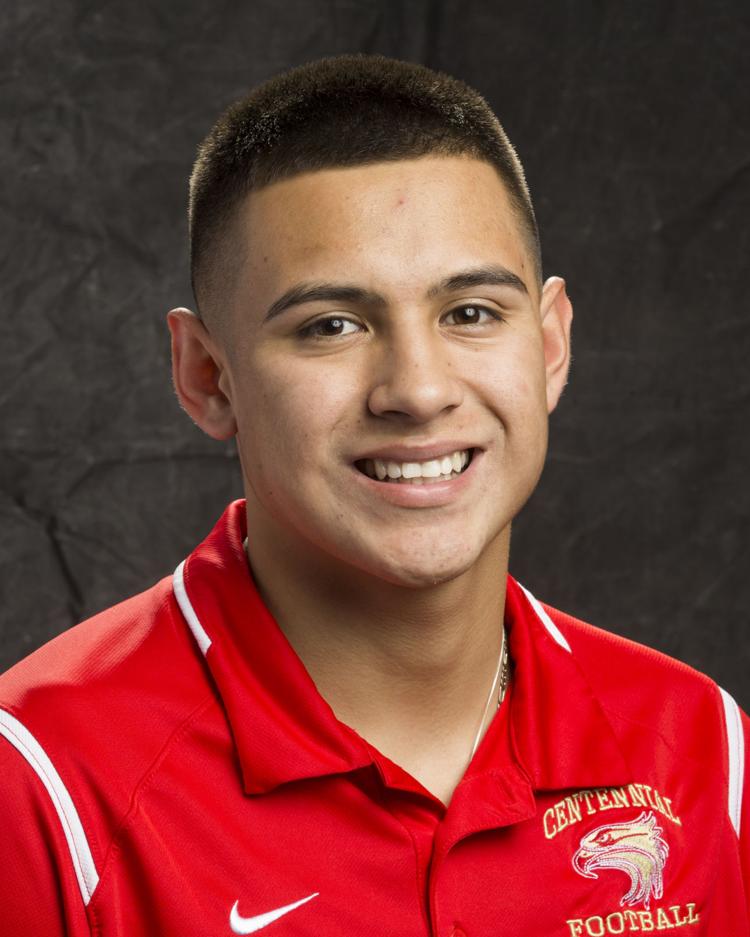 DB: Zach Hernandez, senior, Centennial - A ball-hawk defensive back for Centennial this season. Led the team with six interceptions. Also added 28 tackles, returned a fumble for a touchdown and was the team's leading receiver with 517 yards and six touchdowns.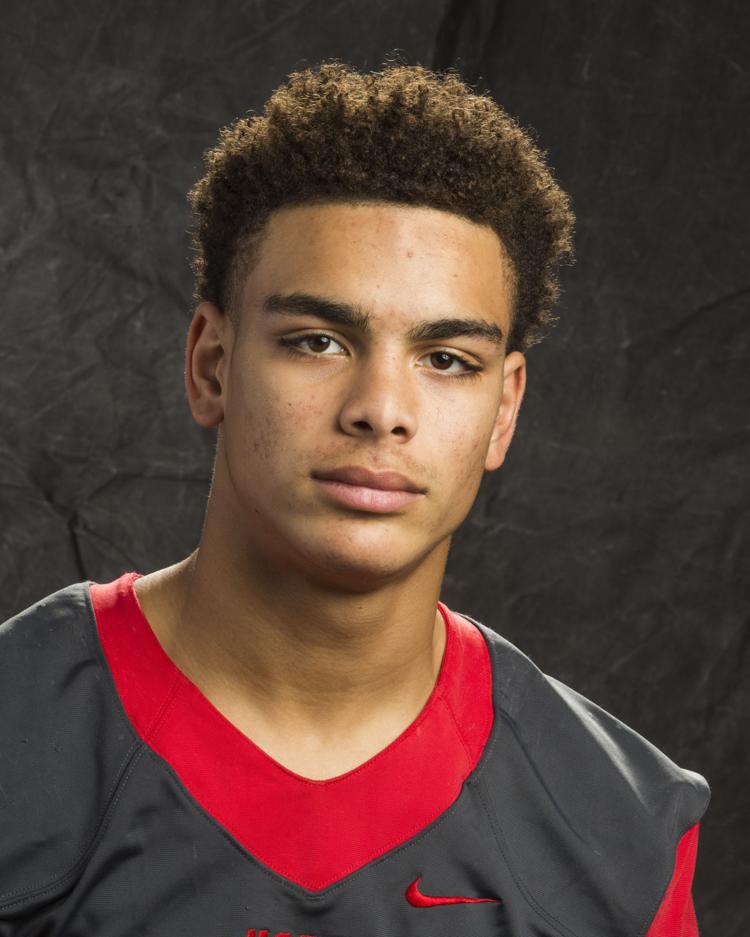 Ult: James Johnson, junior, North - A two-way standout for a Stars team that reached the D-IV semifinals. Led North with 18 sacks, 52 quarterback hurries and added 106 total tackles. Also led the team with 748 receiving yards and seven scores.
Utl: Ceyontay Bell, junior, Bakersfield - The transfer from South became an instant success story for the Drillers. Not only was the junior the leading tackler on the team with 85 and 6.5 sacks, also rushed for 520 yards and seven touchdowns. Also had two interceptions and recovered two fumbles.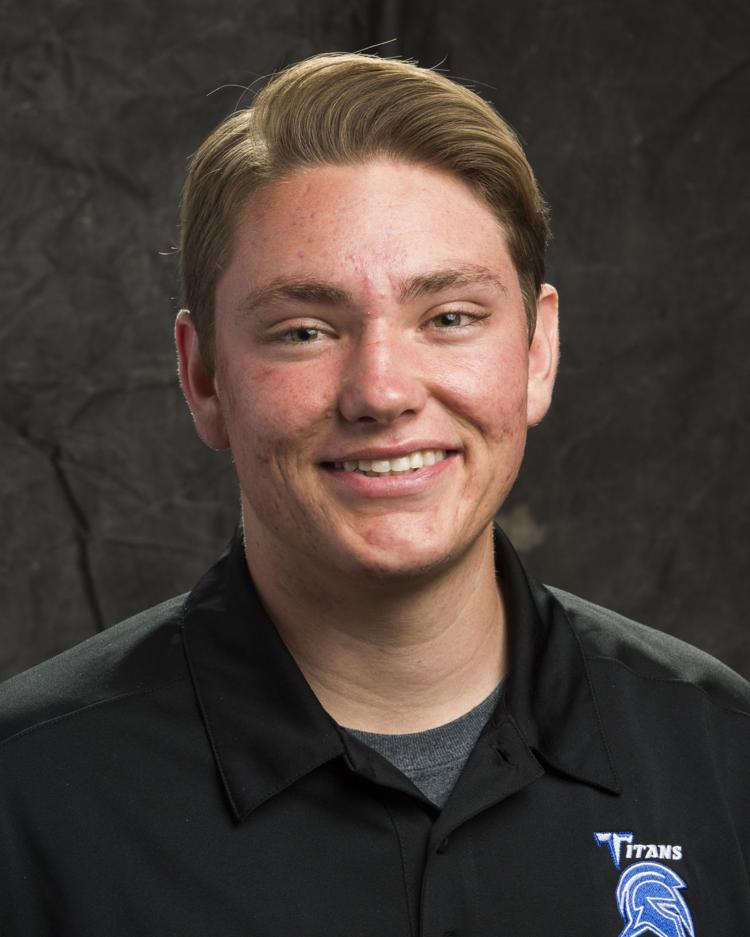 P: Tanner Neal, senior, Frontier - The first-team SWYL punter averaged 32.5 yards per punt, dropping five within the 20-yard line. Was also the Titans kicker, converting on all 39 point-after attempts and was 6 of 10 on field goals with a season-best 44-yarder.
QB: Isaih Escobar, junior, Rosamond
RB: Fanu Maui, senior, Taft
RB: Chris Romero, senior, North
OL: Roman Prieto, senior, Kennedy
OL: Eaamon Sullivan, senior, Centennial
OL: Juan Terraza, senior, Shafter
OL: Maino Maino, senior, Taft
OL: Jonah Rogers, senior, Bakersfield Christian
WR: Daelin Degraffenreid, junior, Ridgeview
WR: J.J. Flores, senior, Frontier
Utl: Cade Sakamoto, senior, Highland
Utl: Isaiah Hill, junior, Liberty
DL: Isidro Reyes, senior, Highland
DL: Lance Henderson, senior, Independence
DL: Luke Soto, senior, Tehachapi
LB: Kobie Budak, senior, Frontier
LB: Adrian Moreno, junior, Bakersfield
LB: Zach Hartsfield, senior, Centennial
DB: Cameron Williams, junior, Bakersfield
DB: Nick Sill, junior, Garces
DB: Deveon Williams, junior, South
Utl: Ben Olinger, junior, Liberty
Utl: Bryan Pantoya, senior, Garces
Ult: Jacob Zeimet, senior, Bakersfield
Arvin: Gerardo Aguilar, Jerique Brown, Antonio Garcia, Carlos Norzaraguy
Bakersfield: Trayvone Jackson, Isaiah Jernagin, Jake Maran, Hector Ortiz
Bakersfield Christian: Tate Eenigenburg, Jason Gauthier, Robert Gonzalez, Chris Gutierrez, Deyvon Miller, Stephen O'Neill
Centennial: Will Alexander, Grant Bloom, Garrett Gregg, Cody Hartsfield, Zach Hernandez, Devin Simpson, Colby Warkentin
East: David Ceja, Daniel Lopez
Foothill: Steven Horton, Malik Tau Tau
Frontier: Spencer Armstrong, Jacob Gomez, Carson Wildhalm
Garces: Lebrevon Austin, Rafa Carvajal, Peter Delis, P.J. Hernandez, Isaac Jimenez, Steven Roland, Jack Tobias
Golden Valley: Roberto Enriquez, Ishmael Mendoza, Juan Sanchez
Highland: Bryce Dials, Cole Johnson, Marquie Lewis, Noah Ramirez, Leo Robles, Eduardo Salinas
Independence: Malik Delouth, Armando Denweed, Nathan Enriquez, Ramon Henderson
Liberty: Ryan Aguilar, Kobe Alvarez, Brock Anderson, Jordan Cobb, Winston Jountti, Seth Krauss, Bryson Lindsey, Hunter Riley, Wesley Underwood
Mira Monte: James Salinas, Hector Saureda
North: Victor Boggs, Anthony Burchette, Garlin Mixon, Austin Madden, Freddy Romero, Bailey West
Ridgeview: Nick Edwards, Brandon Hodges, Zach Pierce, Adrian Villalobos
Shafter: Pedro Avila, Jonathan Cuevas, Thomas Richardson, Jackson Sanchez
South: Jared Carter, Dorion Mitchell, Jaylen Sanders, Michael Williams
Stockdale: Evan Burkhart, Nick Maiden, Jalen Smith, Mason Wright
Taft: Bryson Ginn, Zach Tuaila
Tehachapi: Dylan Ragsdale, Logan Smith, Connor Timm
West: Ryan Brown, Nick Garcia, L.J. Lelu, Anthony Ramirez, Gabriel Salcido