In a new world of basketball where offense is king and defense is looked at as a secondary option to the game, Bakersfield High boys basketball is still old school.
The Drillers, despite a poor shooting night, opened up its defense of the Southwest Yosemite League title with a 68-42 win at Garces on Friday night.
The Drillers (11-5, 1-0) made only three 3-pointers, but took a commanding early second-half lead on the backs of great defense that led to fast break opportunities as head coach Greg Burt got all 11 players in uniform in the game and all 11 scored at least one point.
"We didn't play great offensively," Burt said. "We missed a lot of shots I think we can make. Layups in general. But I thought in the third quarter the kids came out and played and we went on a run."
Up 33-20 at the half, BHS outscored Garces 16-5 in the third and led by as many as 27 in the fourth quarter.
"One thing we can always count on is effort," Burt said. "That will translate into any gym. So if shots aren't going, we still feel like we have a chance to compete."
BHS beat Independence 74-53 at home on Monday. That was the second game in Kern County for the Drillers since beating Liberty 64-58 in the Lloyd Williams/KSFCU Shootout on Dec. 9.
During that stretch, BHS went 5-5 in tournaments and showcase games in Clovis, San Diego and Westchester.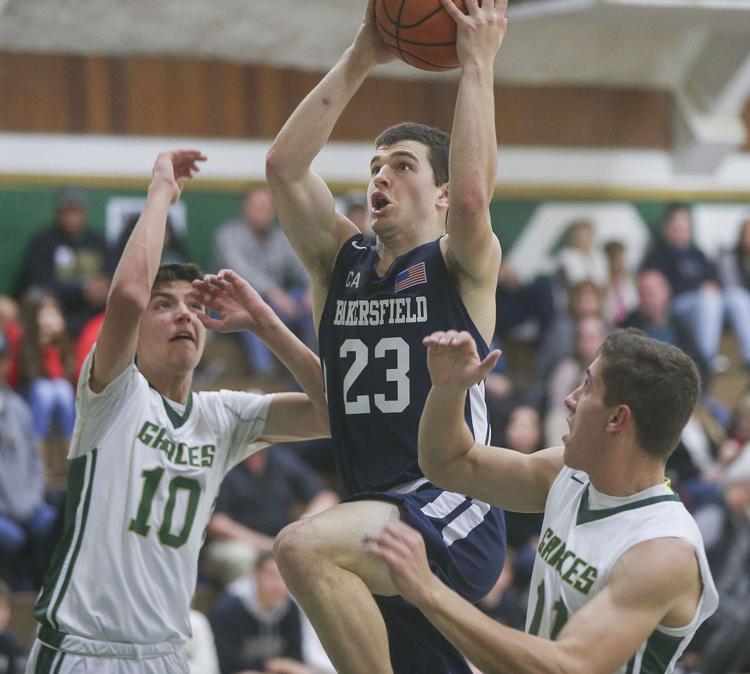 "We've been playing out of town a lot so we've been excited about coming back home to show people how much better we are," BHS junior guard R.J. Banks said.
Banks led BHS with a game-high 14 points and seven steals. Along with senior Ronnie Stapp (8 points, 5 assists, four rebounds), the two standouts led the defensive charge for BHS over the Rams (8-9, 0-1).
"We are a defensive team," Banks said. "That's where we put our heart. So even if shots aren't falling like they weren't tonight, we give ourselves a chance to win every night."
BHS went 10-0 last season in league play before becoming the first Kern County team to advance to the Central Section Division I championships since moving to Selland Arena in downtown Fresno 13 years ago.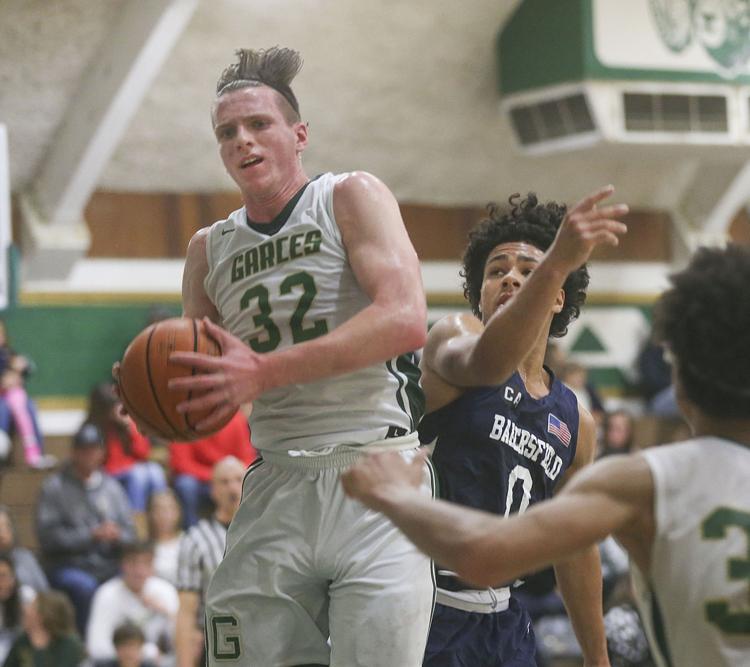 The Drillers lost to Fresno-Central, but did win a CIF Southern California Regional playoff game and returned three starters and a solid bench.
But, BHS lost Tahj Wright in December after the standout junior transferred to Ridgeview. But BHS did get Shane Jones back after suffering a knee injury during the section basketball playoffs last season and missed the entire football season.
Jones scored seven points off the bench, including a buzzer beating layup to end the third quarter.
Kosta Bikakis and Anthony Dominguez also added seven points for BHS.
"It's just finding the guy that has the hot hand and letting him play a little longer," Burt said. "The kids are just giving us maximum effort with their time they are on the court."
Liberty and Centennial also opened up league play with wins on Friday. The Patriots beat Frontier 70-44 behind a triple-double performance by Isaiah Hill with 28 points, 10 rebounds and 10 assists and Centennial beat Stockdale 70-61. 
Isaiah Hughes led Garces with 11 points and freshman J.J. Uphold added eight for the Rams.