J.R. Henderson went bald several seasons ago. Now, an athletic headband has taken the place of his once close-cropped hair.
Henderson turns 41 at the end of the month, and looks a little older, but his game hasn't changed much since he turned pro 19 years ago.
"My game has always been cerebral," Henderson said. "I always say 'I'm playing chess and a lot of the guys playing against me are playing checkers.' I'm still doing the same things and the same things are still working."
Those "things" — the low-post moves, counter moves and passing touch — began with a slab of concrete in Bakersfield, and his father, longtime East High head coach, Milt Henderson Sr.
It took J.R. to college at UCLA, a brief stint in the NBA, and now to his current club — the SeaHorses Mikawa, a professional team based out of Japan.
"My dad gets the credit," Henderson said. "He put the ball in my hands. I was five years old on a cement court at the park and he was trying to teach us to shoot. I remember my two older brothers are like 'forget this, I just want to put the ball in the basket,' so they start chucking the ball, not really doing what it was he was trying to teach us. But I wanted to do what my dad said. I wanted to do it correctly and keep the form. He said, 'you will air ball, but keep doing it that way,' that was the starting point for me."
Henderson quickly outgrew other ballplayers in Bakersfield, both in height — shooting up to 6-foot-8 — and ability.
"I had to do a lot of traveling outside of Bakersfield (growing up) to get competition," he said. "When I was younger I was always playing with older guys, better guys in L.A. and surrounding areas. Bakersfield basketball, at that time, for me, was a little too easy."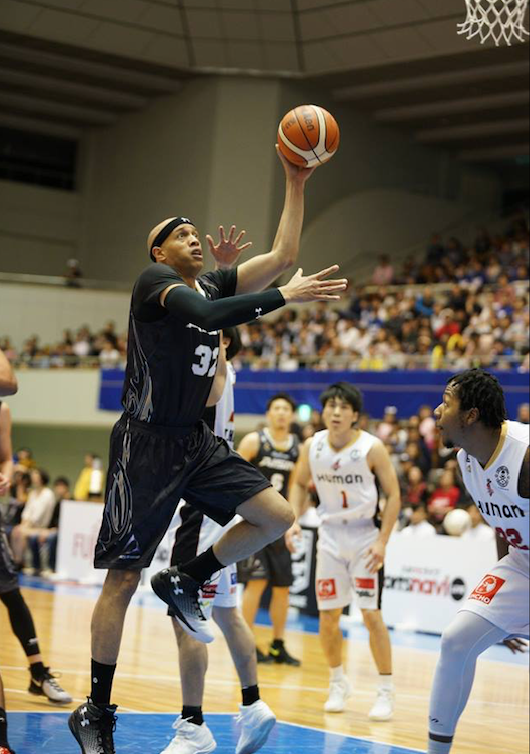 Following in his father's footsteps at East High, Henderson graduated in 1994 holding virtually every school record in both scoring and rebounding. With his dad then an assistant coach, Henderson led the Blades to the 1994 Division II CIF state championship — averaging 27.3 points, 14 rebounds, five blocks and 6.3 assists per game. The best came in that season's Southern California Regional Division II championship. Facing a barrage of defensive alignments — double teams, triple teams — Henderson dominated Inglewood High and future NBA legend Paul Pierce to the tune of 32 points and 13 rebounds.
"Growing up in Bakersfield, it was all I knew. I loved it," Henderson remembered. "We didn't have a lot but we never knew it. It was just family and me and my brothers playing. That was all I needed; I think that's all anybody ever needs."
Michael Takahashi Dorsey doesn't remember much about the game. After all, it was over 8,000 days ago, and he's probably played 8,000 games since November 1994. What he does remember are the coaches at Cal State Northridge talking about their season opener against UCLA and a specific Bruins freshman.
"All I remember from playing (Henderson) in college was our coaches telling us about the freshman UCLA had, calling him 'Baby Magic,'" said Dorsey, who also played against Henderson in Japan from 2001 until 2014, and then alongside him from 2014 through 2016. "In Japan, he was definitely the first name on the scouting report — everything basically went through him."
Baby Magic is an apt description of Henderson's time at UCLA. As an 18-year old he won a starting spot after only seven games; he took down Kentucky on national television with .06 of a second left from the free-throw line; and he played 17 minutes in the teams' national championship win over Arkansas.
"I'm very grateful to have been a part of it — especially now," Henderson said. "It's definitely had an influence on my career. You automatically get a reputation: you're a winner, you're high in-demand, that's what you get from a championship team. Those memories, being the last UCLA team to win one, we still have that going for us. It was a wonderful ride; a great group of guys; friends forever. Nothing bad about that."
Soft-spoken, and known for his nonchalant demeanor, a foul mood came over Henderson on the night of the 1998 NBA Draft. As neighbors and family gathered in the Henderson house around the television, he found solitude in his childhood bedroom.
"The draft was on but I'm not watching it," Henderson remembered. "The neighbors were excited, but I know I'm not going to be drafted where I'm projected."
Michael Olowokandi, a 7-foot, 300-pounder out of Pacific went first. Vince Carter fifth. Dirk Nowitizki ninth. Paul Pierce 10th. With the 56th pick — the third-to-last of the draft — the Vancouver Grizzlies selected Henderson.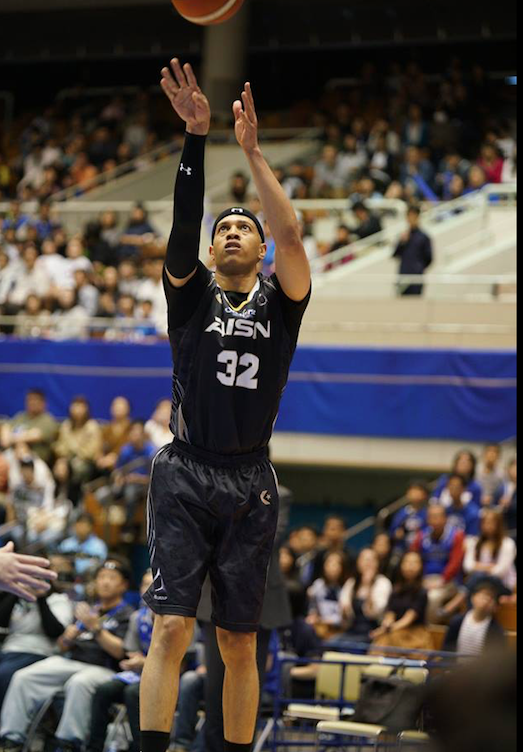 "I was being drafted as a center," Henderson said, breaking into a chuckle. "I started my college career as a guard. I ended at the five position because guys got in trouble. I played in the (NCAA) tournament at the center spot, and that was the last thing scouts saw. I knew it wasn't going to be good. My dad was excited and everything — I just kind of shied away and waited until it was over."
Henderson's NBA career lasted 30 games spread out over 330 minutes on the court.
"He never talked about his time in the NBA in a real positive light," Dorsey said. "Mostly, we just tripped out on old pictures of him in the Grizzlies jersey and how much hair he still had."
Nearly two-decades removed from the NBA, Henderson speaks of regrets abstractly, acknowledging that at one time he had them, but that he has long since been at peace with how his time in the league came and passed.
"I didn't enjoy it," Henderson said. "I come from playing on a national championship team — Ed O'Bannon is our leader — basketball is fun, competitive, exciting and it's all about the best team winning. I get to the league and it's like the best players aren't playing, just the highest paid players. I was walking through practice, scoring when I wanted, and it didn't equate to playing time. It just felt like too much of a business for me, I didn't enjoy that at all. I come from Bakersfield, I don't care about all the flashy, fancy stuff. I care about simple things. So, that part didn't appeal to me either. Of course, you want to play in the NBA at the highest level, but at the same time, I was like 'oh well.'"
Henderson says he gave it a year before moving on from the NBA. He spent a season on the American minor league hoops circuit with the Las Vegas Silver Bandits of the now defunct IBL. His agent assured him of another opportunity at the big time if he led the small pond in scoring — he did, and the opportunity never came.
With elbows and knees a little knobbier than they were during his Baby Magic days, defenders have a new nickname for Henderson: "Old School."
"Every day (I get trash-talk about my age)," Henderson said. "It starts off 'hey Old School,' but after the game, it's like 'man I didn't know he could still play.' It turned into a respect thing."
Henderson — or Sakuragi, the name he took when became a naturalized Japanese citizen in 2007 — landed with the SeaHorses Mikawa of the National Basketball League in 2001. He outlasted the now-defunct NBL and 16 years later continues to play for the SeaHorses in Japan's B.League.
"When I first considered coming, I didn't know anything about Japan," Henderson said. "I didn't know basketball existed here. When I first got here, the guys weren't as talented, but they were smart. They thought the game out and played that way. Now, the guys are more talented, but less cerebral. They just want to be flashy, shoot threes and jump high — kind of the same evolution of the NBA game."
Intelligence has always been the cornerstone of Henderson's game. Last season, he was the B.League's second leading assist man.
"At the core of his game is making sure everyone is involved," Dorsey said. "If he could average 10 assists, five points and win, he would be happy. When he was younger, he had to score, rebound and pass. Now, the team around him allows him to focus on making sure everything is flowing properly."
Looking back at the past 16 years in Japan, Henderson has been an all-star several times, and he's represented the country in international play, but what he cites as his biggest accomplishments are the wins: six league championships and nine All-Japan championships with the SeaHorses.
"When I first got here they had never tasted a championship, not even close to it," Henderson said. "We established a winning tradition here. We are a team that's looked at as a strong team — to be able to turn this program around, that's something I'm really proud of. I love it here. It's such a blessing to be able to stay with one team for so long."
Twenty-three years and 5,000 miles later, Henderson says the humility he learned from his father and from his upbringing in Bakersfield helped him navigate a life in professional basketball.
"It helped me get through a lot of situations that normally would have been frustrating," he said. "My upbringing is still a part of me today. I just know I can get along with little. Bottom line: if you do make it, good for you, if you don't, it's not the end of the world. Money's not everything, fame's not everything; nothing to be strived after."
As for his future, he says he is taking things game by game, but a second career in coaching has a certain appeal.
"My wife is like 'man you are never going to retire,'" he said, days after his season opener in Japan.
"He's always had that smooth, slow moving game that translates well as you get older," Dorsey said. "I feel like he can play until he's 50."