2017 BVarsity Softball All-Area
Player of the Year
Haleigh Hutton, senior, Stockdale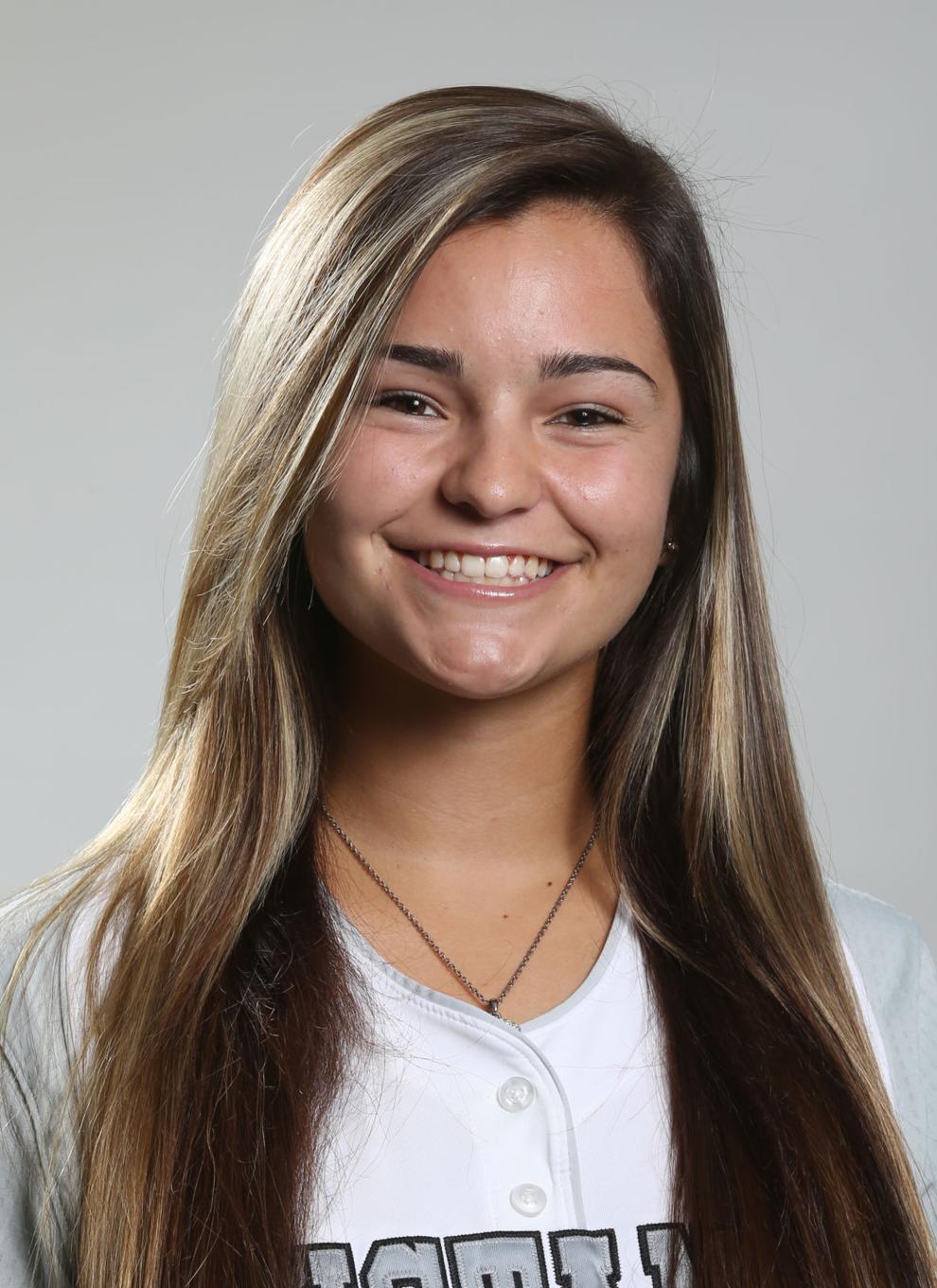 The Southwest Yosemite League MVP was the leader for a team once ranked as high as No. 6 in the nation by MaxPreps. The Black Hills (S.D.) State University signee led the Mustangs with a .500 batting average (43 for 86) and eight home runs, and she added 43 RBIs.
Coach of the Year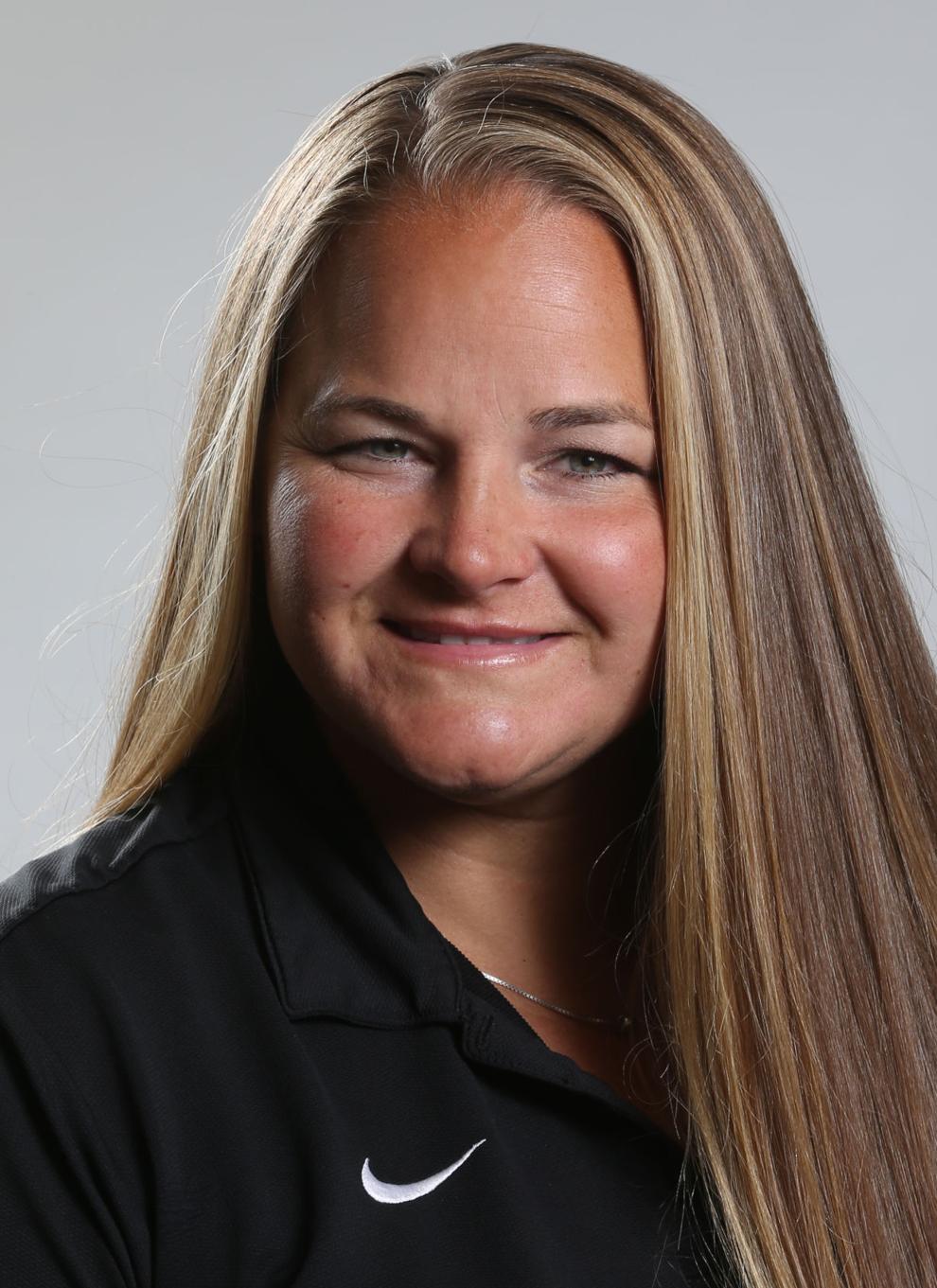 Amanda Hockett, Stockdale
First team
Pitcher: Sydney Hornbuckle, freshman, Stockdale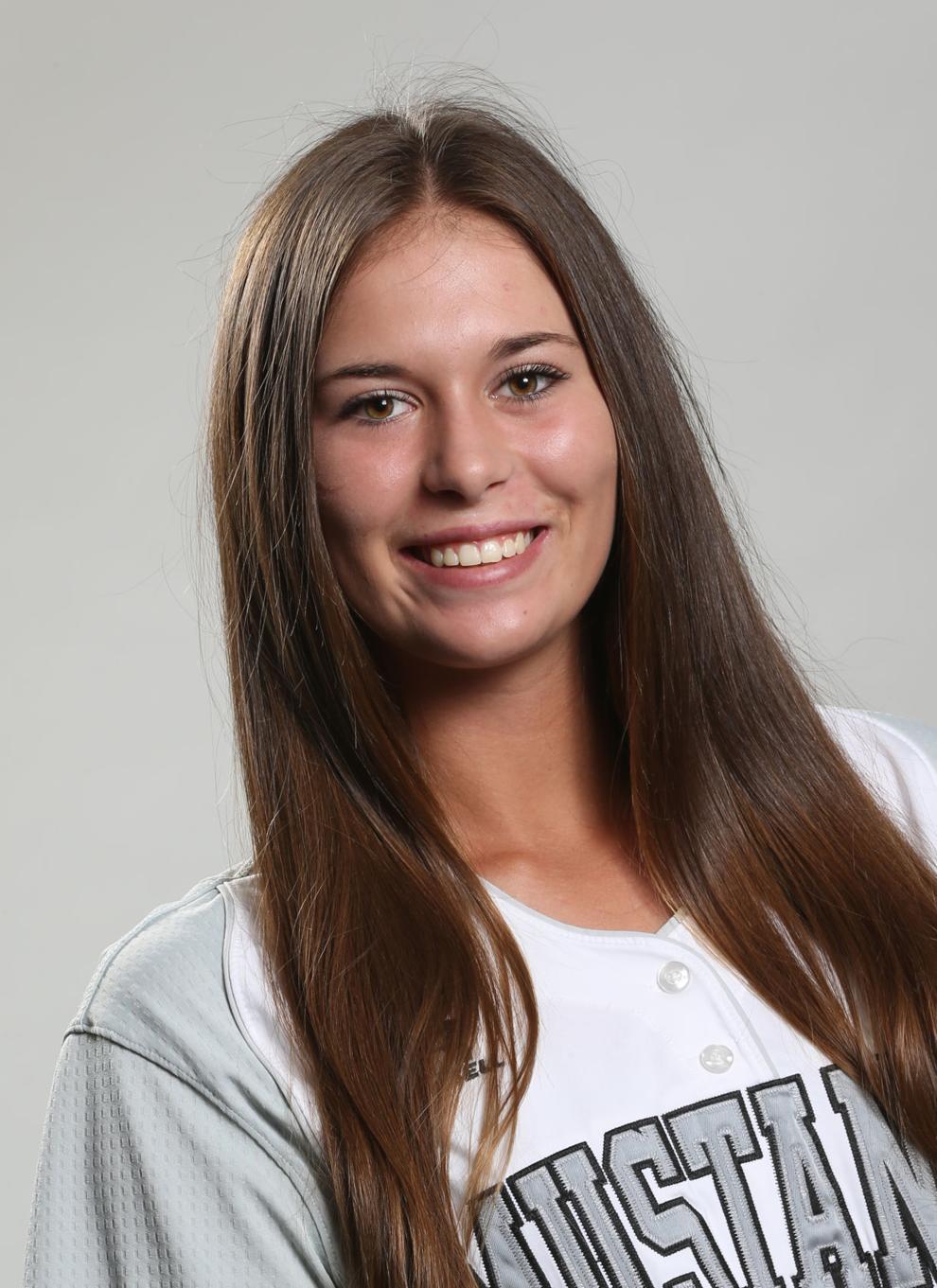 Becoming an ace right away, the SWYL newcomer of the year went 20-2, helping the Mustangs to as high as No. 6 in the state by Cal-Hi Sports. Her 0.75 ERA was fourth-best in the section, and she also batted .386.
Pitcher: Samantha Martinez, senior, Wasco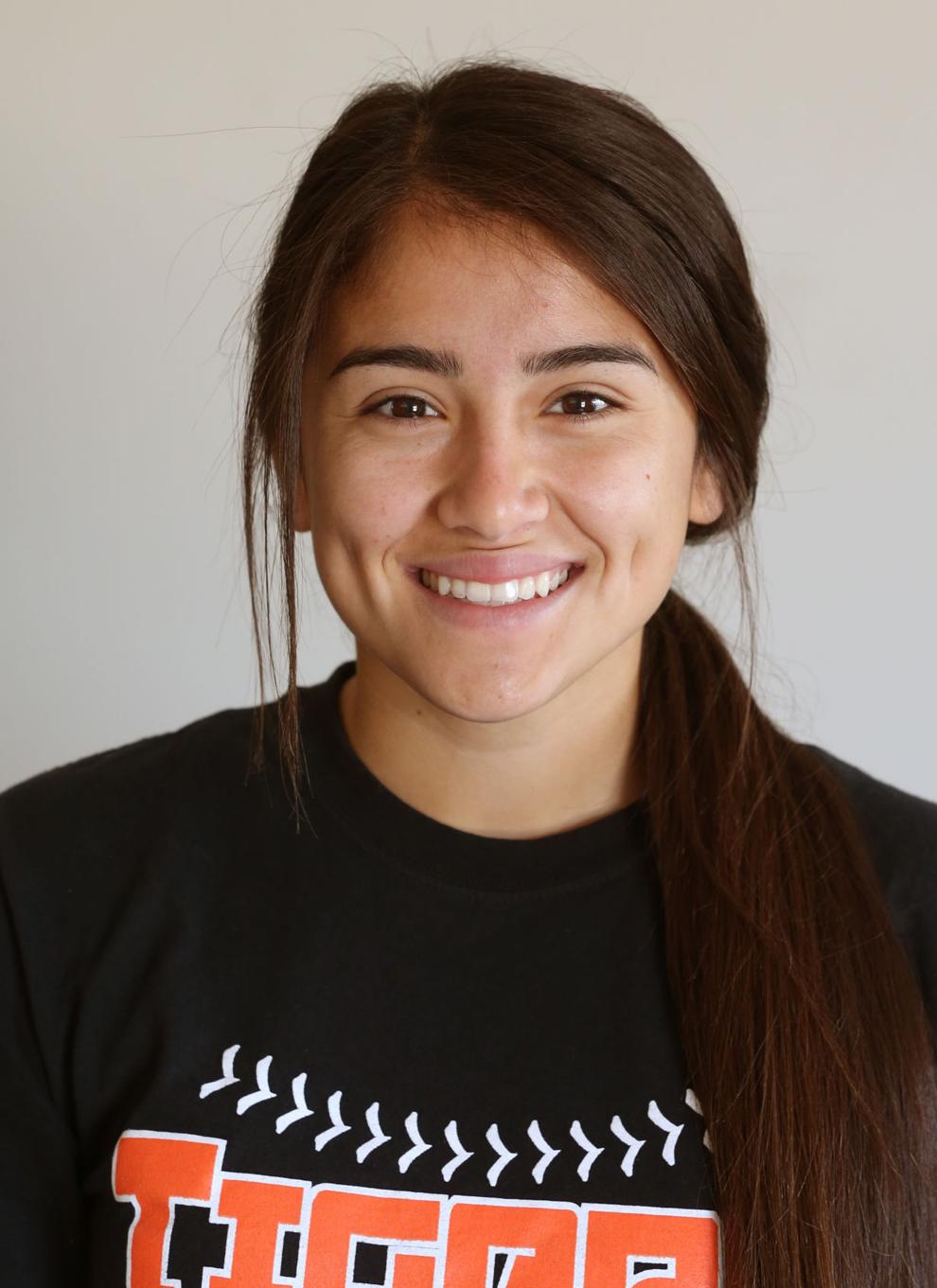 Led the Tigers to a share of the South Sequoia League title with a 24-4 record and 1.81 ERA. Threw every pitch of the season for Wasco, striking out 226 batters in 166 innings. The SSL co-MVP also batted .460.
Catcher: Dani Salinas, junior, Garces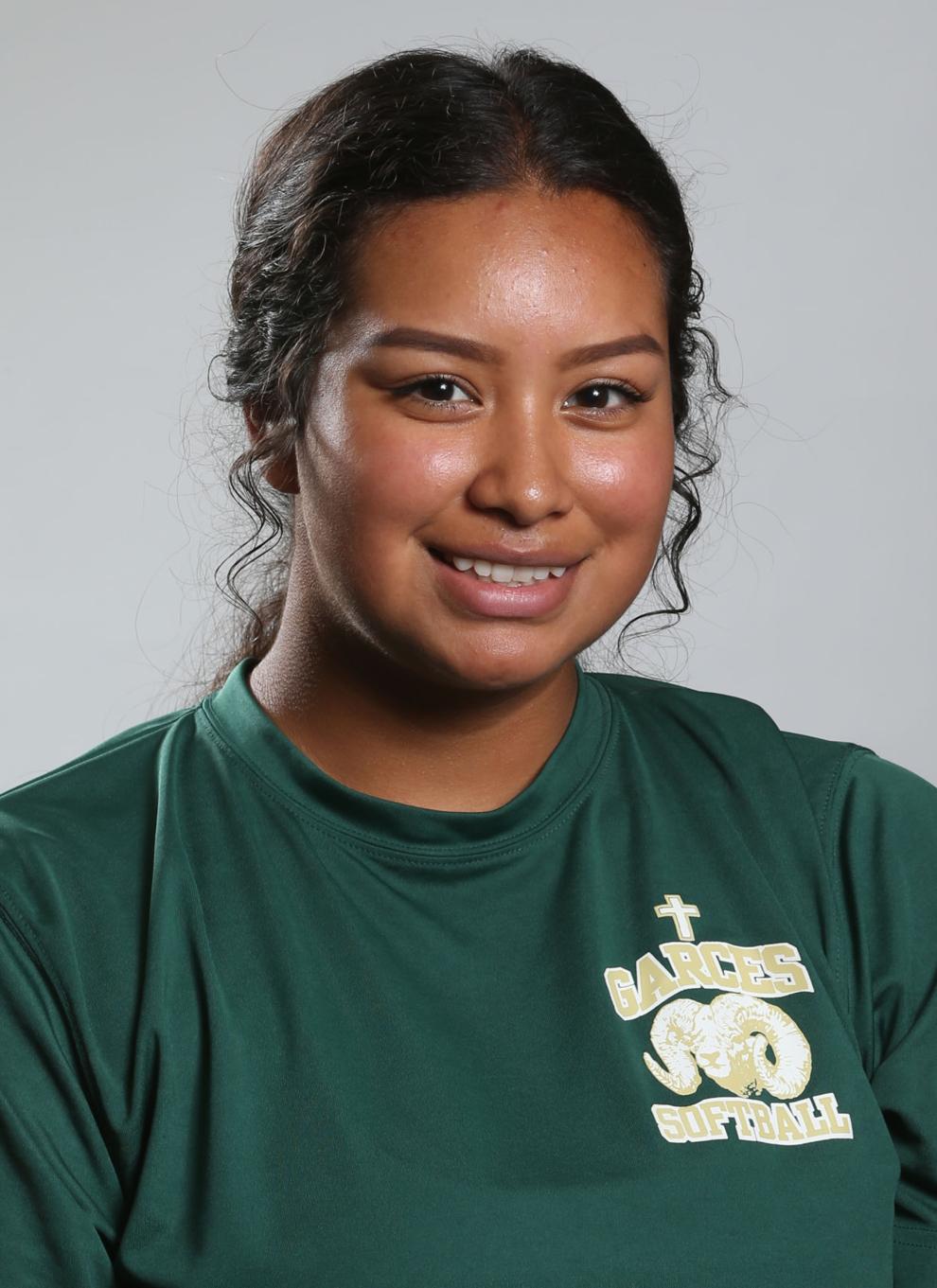 Led the county with 11 home runs and led the Rams with a .450 batting average. She had nine multi-hit games, including a 4-for-4 performance against West with two home runs and 4 RBIs, and drove in 39 runs overall.
Infield: Cheyenne Hornbuckle, junior, Stockdale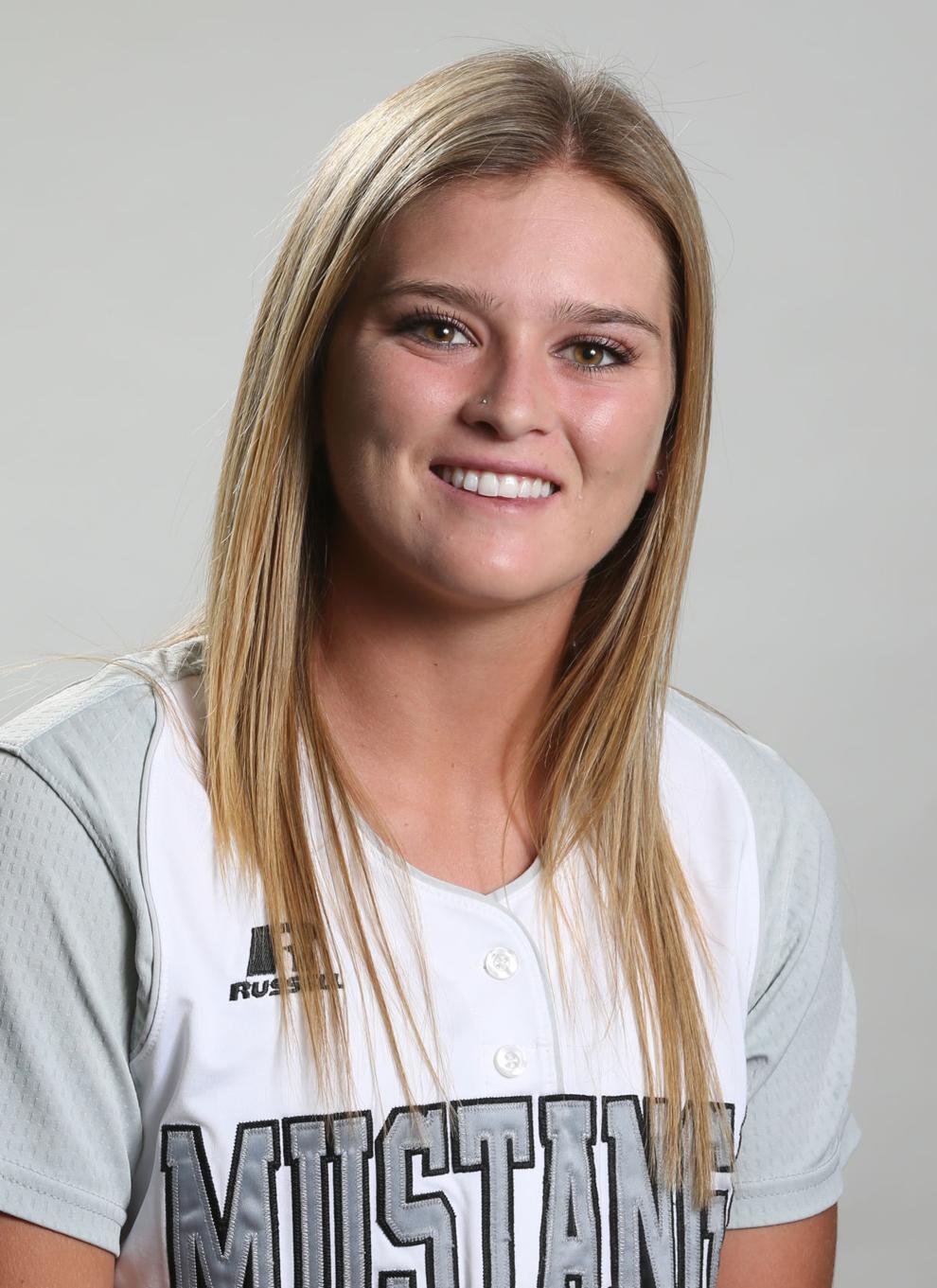 The SWYL first-team second baseman scored 46 runs, tops among D-I players in the Central Section, while batting .489. She also hit four home runs, 11 doubles and drove in 24 runs as the Mustangs' leadoff hitter.
Infield: Vanessa Barron, senior, Stockdale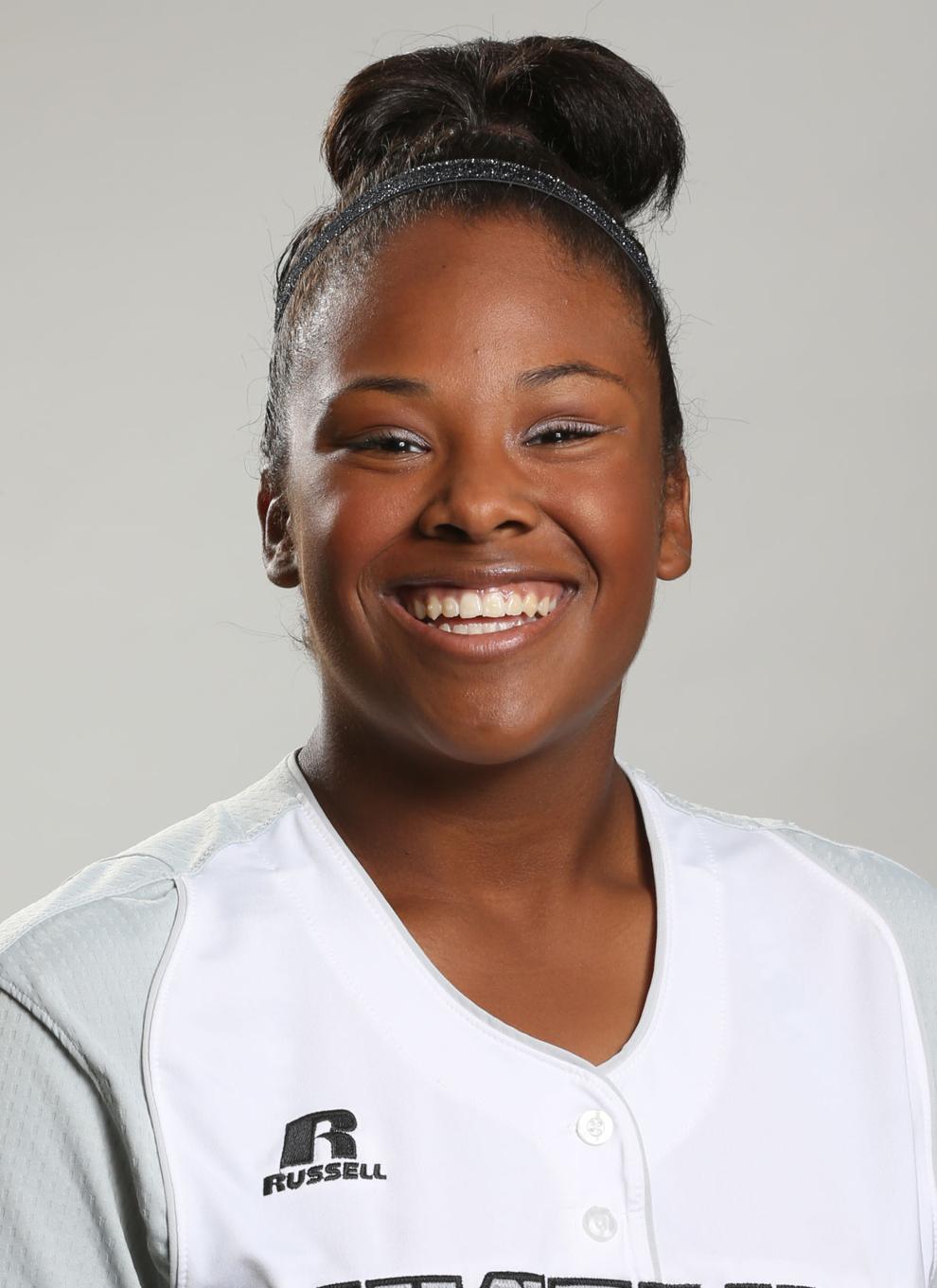 The Delaware State signee led Stockdale with 47 hits while batting .480. The first-team SWYL third baseman also had seven home runs, a team-high 37 RBIs and also had four triples and committed just three errors in the field.
Infield: Aariyana Egan, junior, Independence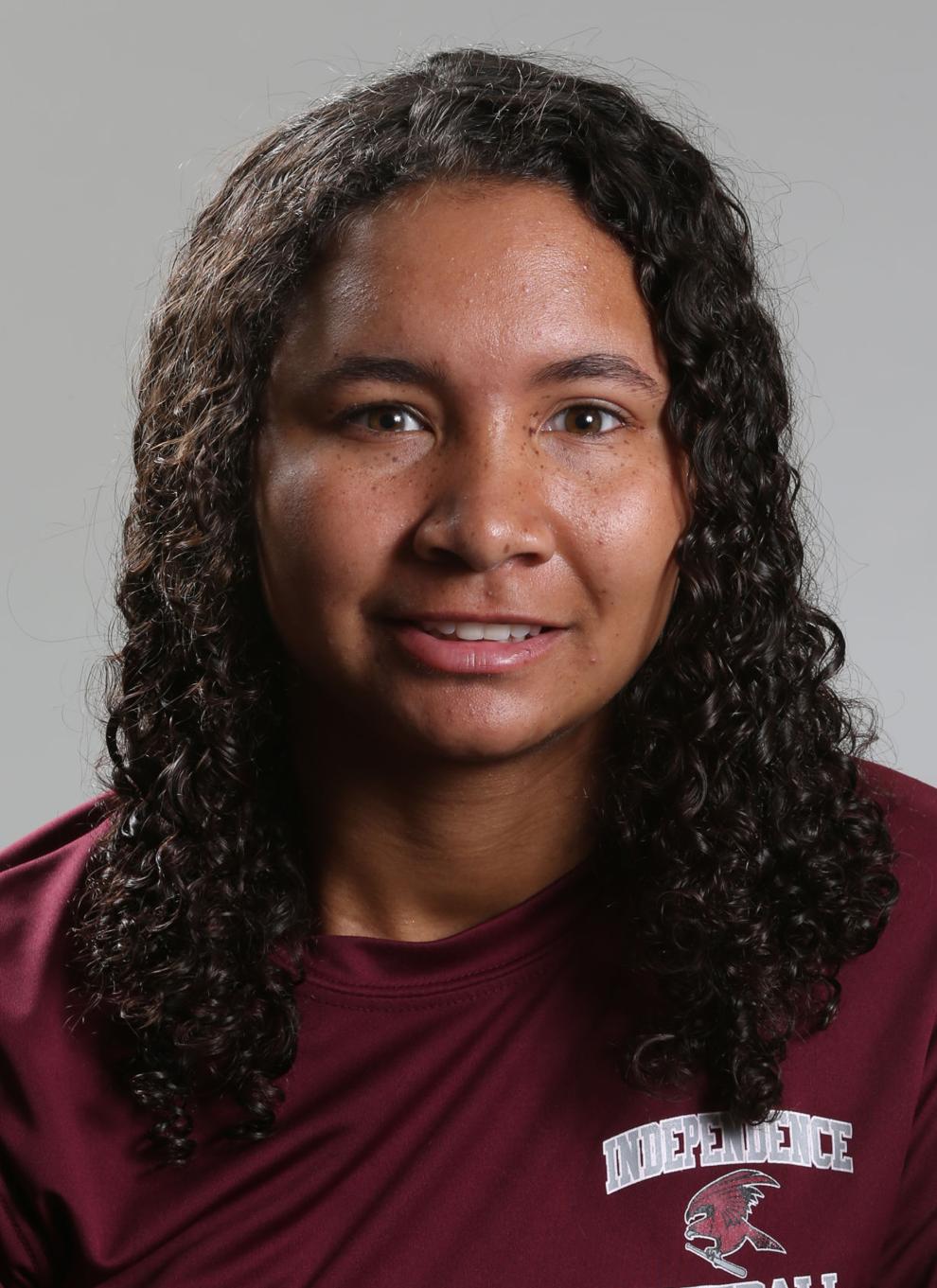 The first-team SYL selection for the D-III champions batted .479 (46 for 96) and led the Falcons with six home runs, six triples, 35 RBIs and 42 runs scored. She was 3 for 5 with two runs in the section title game victory over Kerman.
Infield: Izzy Nieblas, sophomore, Stockdale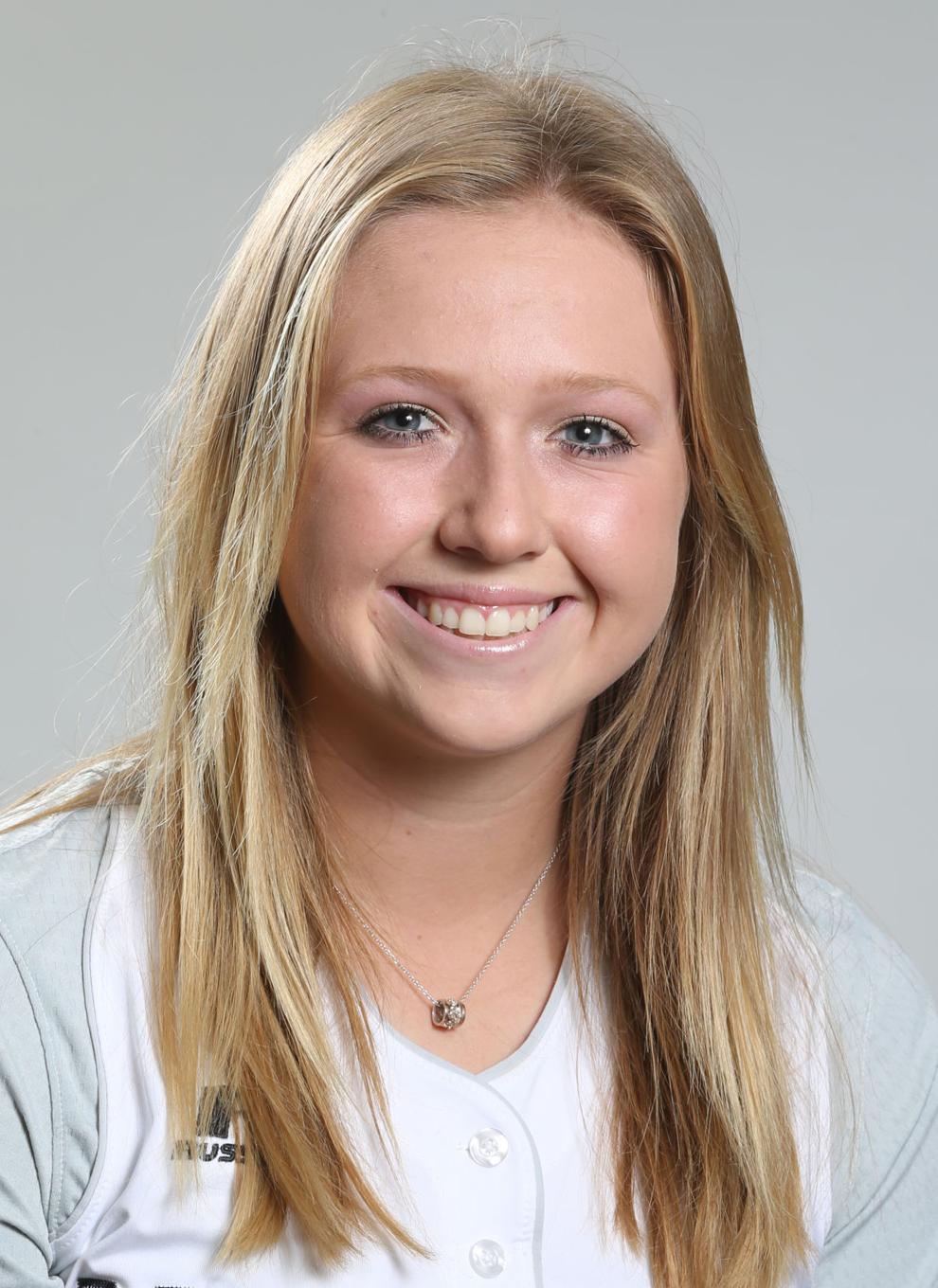 A standout at first base, she had a .991 fielding percentage (two errors against 204 putouts). She also hit .394 with four home runs and 34 RBIs.
Outfield: Olivia Ortlieb, senior, Taft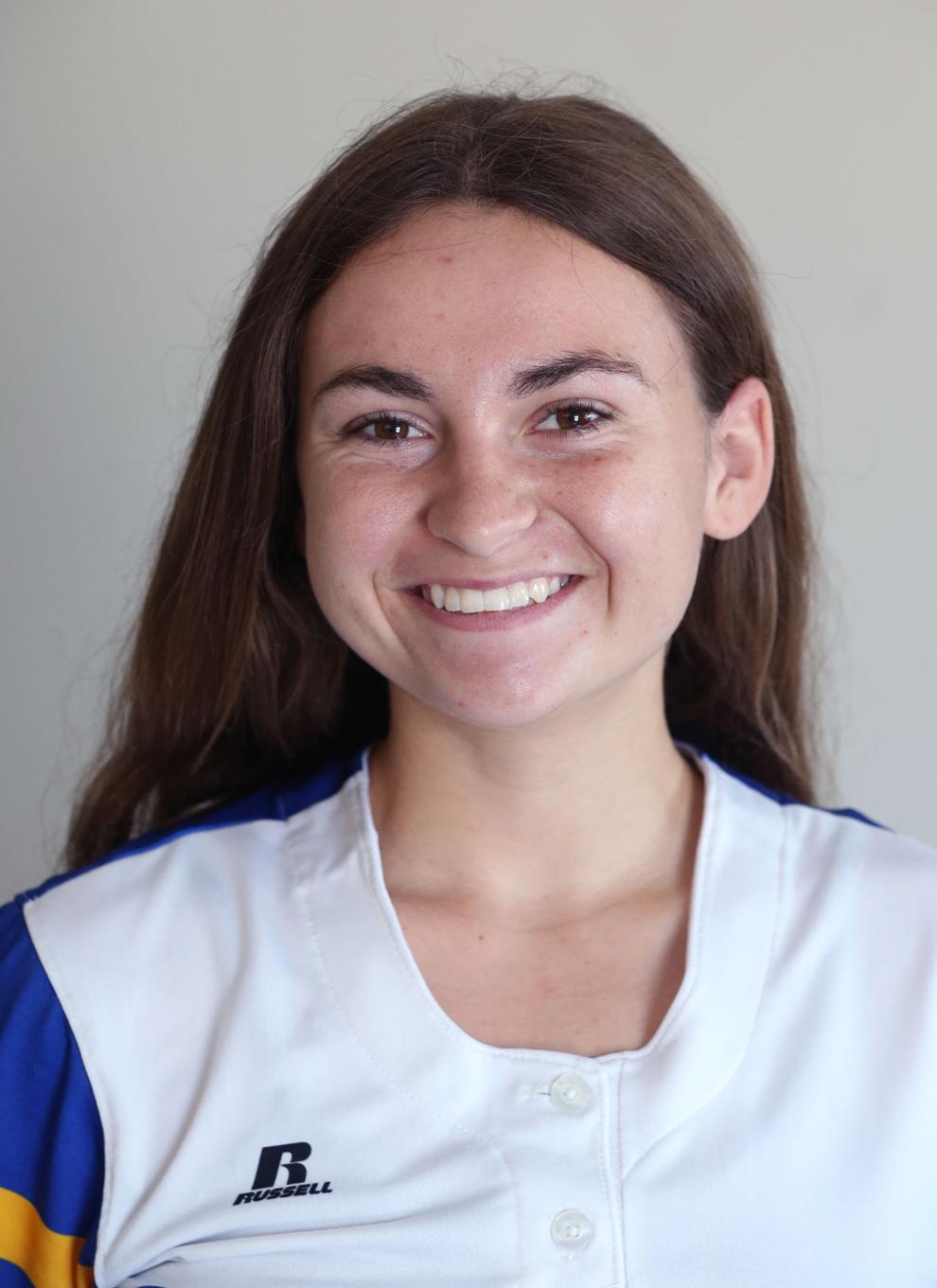 The George Washington (D.C.) University signee led the Wildcats to a share of their sixth straight SSL title with a .476 average (39 for 82), 12 doubles, nine triples and 44 runs. She did not commit an error in the outfield.
Outfield: Allie Shaw, senior, Independence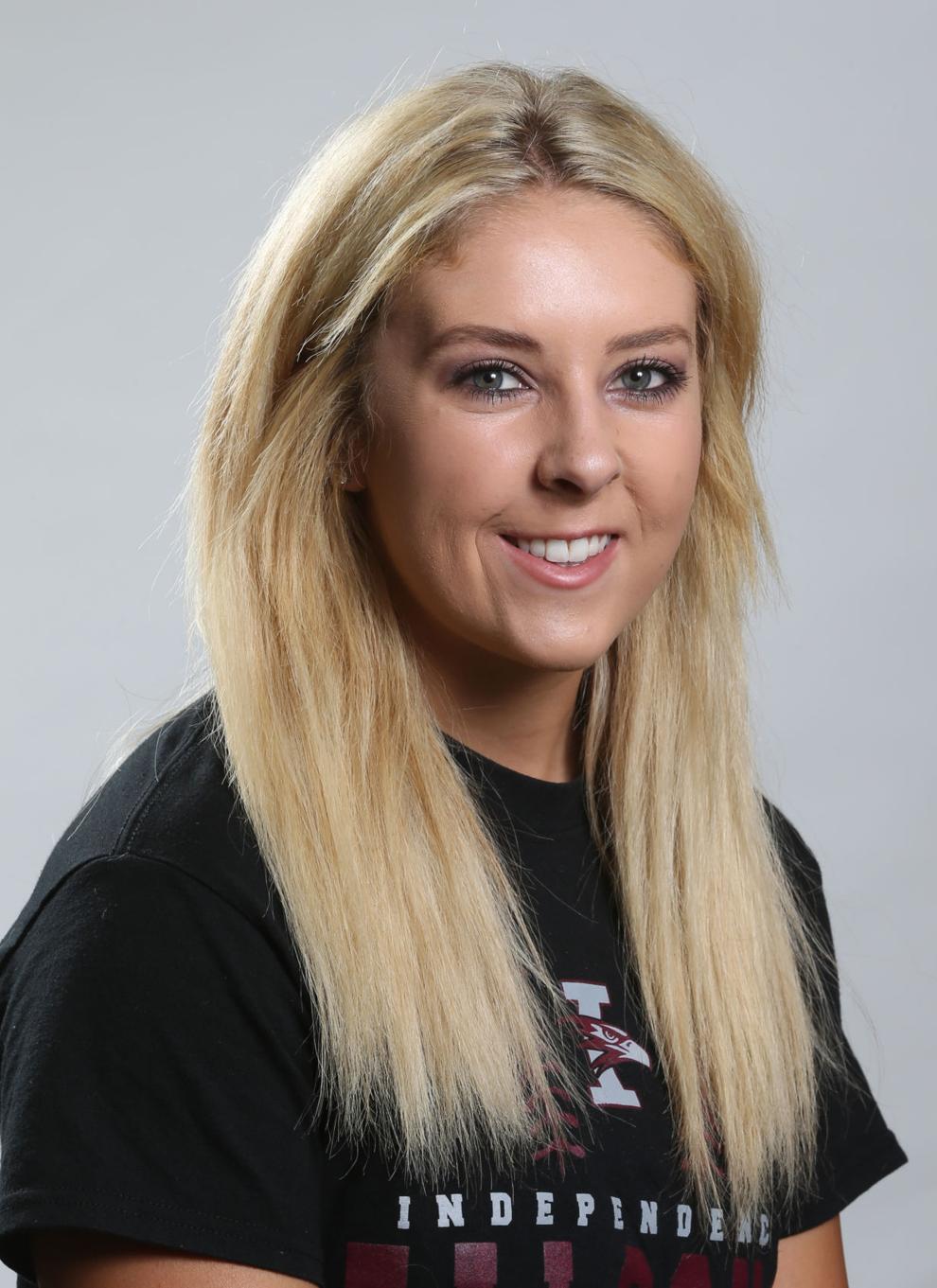 A captain for the section D-III champions and a South Yosemite League first-team selection, she batted .389 with six home runs and 35 RBIs and was 10-2 with a 1.87 ERA, including the win in the title game against Kerman.
Outfield: Allison Miller, junior, Liberty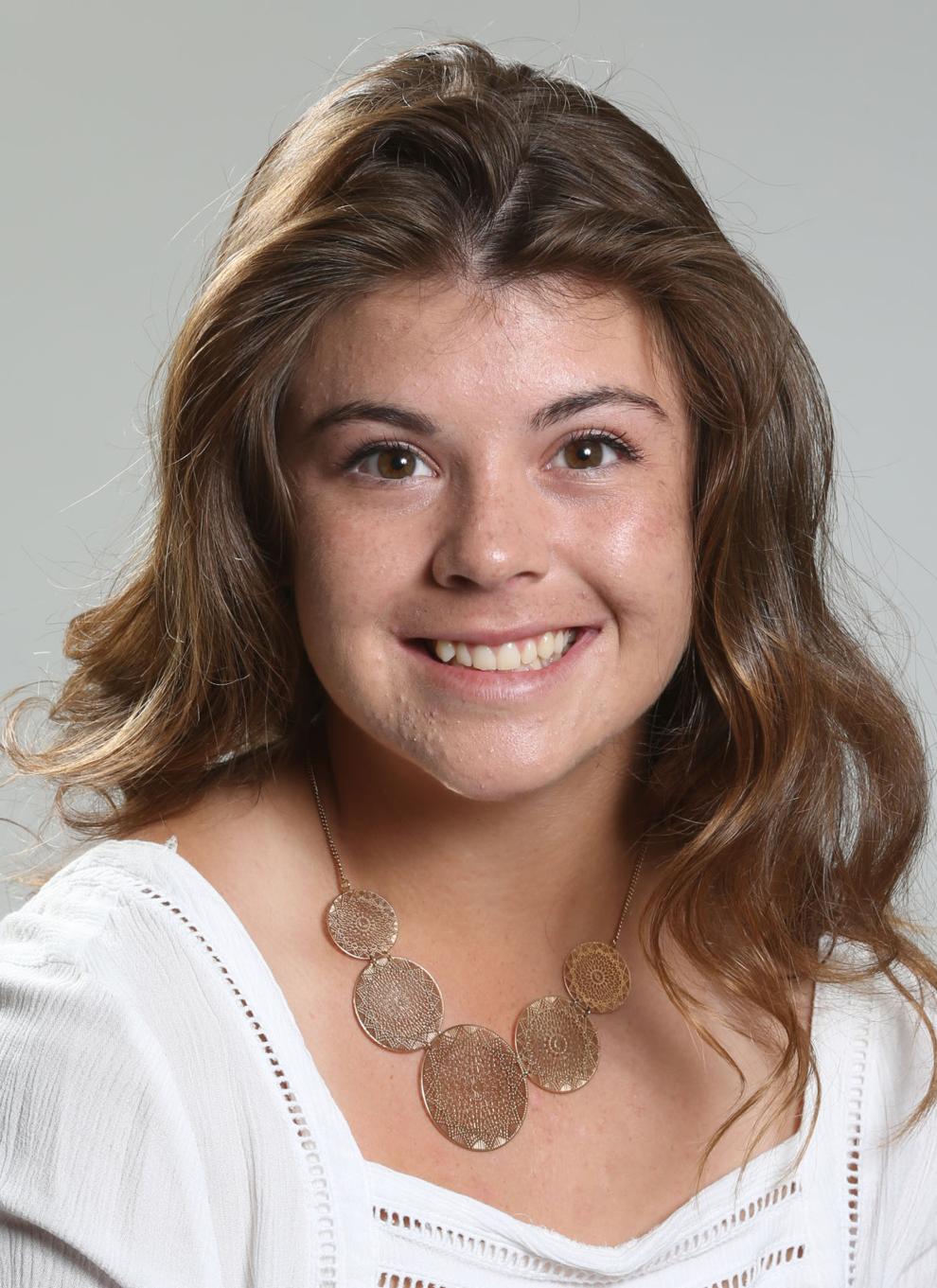 The SWYL first-team selection hit .440 for the Patriots, who advanced to the D-I quarterfinals. She led Liberty with 40 hits, 29 runs scored, nine stolen bases and three triples and added 17 RBIs.
Utlility: Erin Askins, junior, Tehachapi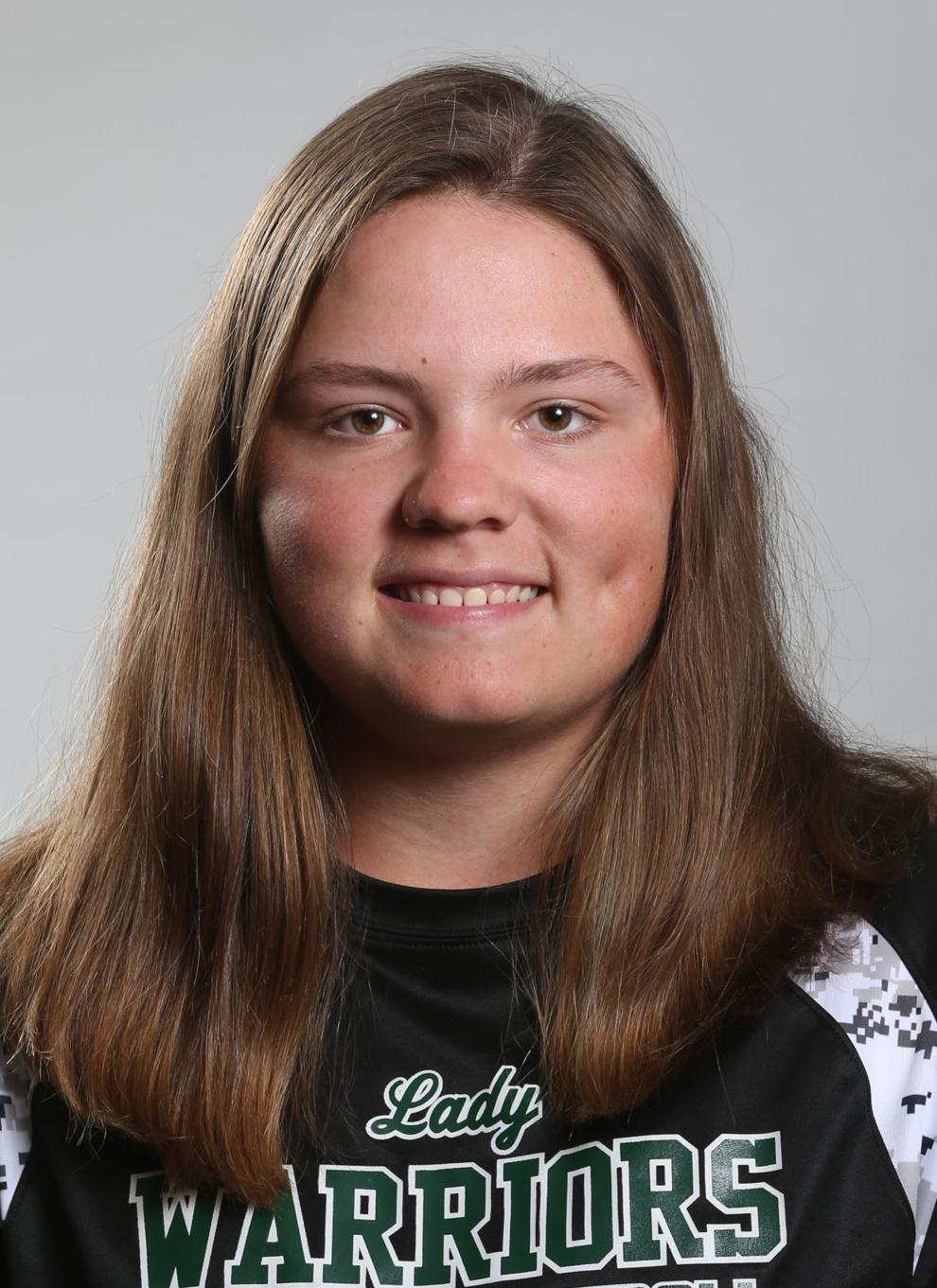 The SYL MVP led the Warriors to a tie for the league title with team highs in batting average (.577), hits (45), runs scored (40), RBIs (32), doubles (13), triples (6) and home runs (8).
Second team
Pitcher: Talia Nielson, sophomore, Liberty
Pitcher: Jocelyn Reyes, senior, Independence
Catcher: Reagan Hamilton, freshman, Taft
Infield: Nicole Price, senior, Independence
Infield: Taylor Palacios, junior, Liberty
Infield: Delaney Snyder, junior, Frontier
Infield: Jessica Munoz, junior, Independence
Outfield: Ashley McIrvin, sophomore, Tehachapi
Outfield: Marissa Moran, senior, Stockdale
Outfield: Annie Arriola, junior, Garces
Utility: Reece Hamilton, senior, Taft
Utility: Una Abarquez, senior, Tehachapi
Utility: Allie Dobbs, senior, Wasco
Utility: Brianna Acosta, sophomore, Highland
Honorable mention
Bakersfield: Allie Hall, Mia Arvizu
Bakersfield Christian: Kylee Osburn, Meghan Webb
Centennial: Jenna Alejandro, Shelby Buchanan, Bethany Cobian, Abigail Elliott
East: Cecilia Alaniz, Alissa Gonzalez, Alexis Lopez, Monica Vasquez
Frazier Mountain: Marissa Beale, Alivia Ledesma, Carissa Rivette
Frontier: Tori Crawley, Alyssa Fisher, Megan Goodwin, Kylee Unruh
Garces: Alex Penner, Jamie Penner, Renee Rasmussen, Jensen Williams
Highland: Haile Calderon, Aurora Camacho-Higuera, Marissa Martin, Amberly Reyes
Independence: Cindy Sanchez
Kern Valley: Sadi Hartman, Taylor Tito
Liberty: Breanna Breceda, Kylee Fahy, Alex Venegas, Kayla Vinsant
Mira Monte: Emily Garcia, Marelly Mendoza
North: Hailee Flud, Hannah Flud, Ashley Gammel, Mikella Martinez, Hailee Sliter
Shafter: Thalia Angulo, Juanita Medina, Isabelle Martinez
Stockdale: Aymee Broome, Alyssa Charles, Seno Santoyo
Taft: Lexxi Evarts, Jasmine Miles, Kaylee Neher
Wasco: Liliana Castillo, Victoria Castillo, Lizzie Esnoz, Lexie Hazelton