The election of Donald Trump as president was of course the biggest political story of the year. But our annual list is decidedly local, so he appears only tangentially here.
Instead, our top political stories include the historically crowded race for Bakersfield mayor, the ouster of two council members and David Valadao's statement third win in the 21st Congressional District.
EVERYONE WANTS TO BE MAYOR
A record 25 people, from a homebuilder to a glee club director and a truck driver to a tattoo parlor owner, vied to succeed Harvey Hall as mayor of Bakersfield.
Pundits said it was typical for lots of people to be interested in an elected position that's been held by one person for a long time — and at 16 years, Hall had been Bakersfield's longest-serving chief cheerleader.
Surprise, surprise, nobody got a majority of the vote in June. And so the top two finishers, Garden Pathways CEO Karen Goh and former homebuilder Kyle Carter moved on to a Nov. 8 runoff.
It was a fairly quiet affair, with Goh and Carter mainly highlighting their own positives. There were some dust-ups at the end, though, with Carter being accused of making sexist remarks and Goh being accused of lying. Everybody denied the accusations and even making them.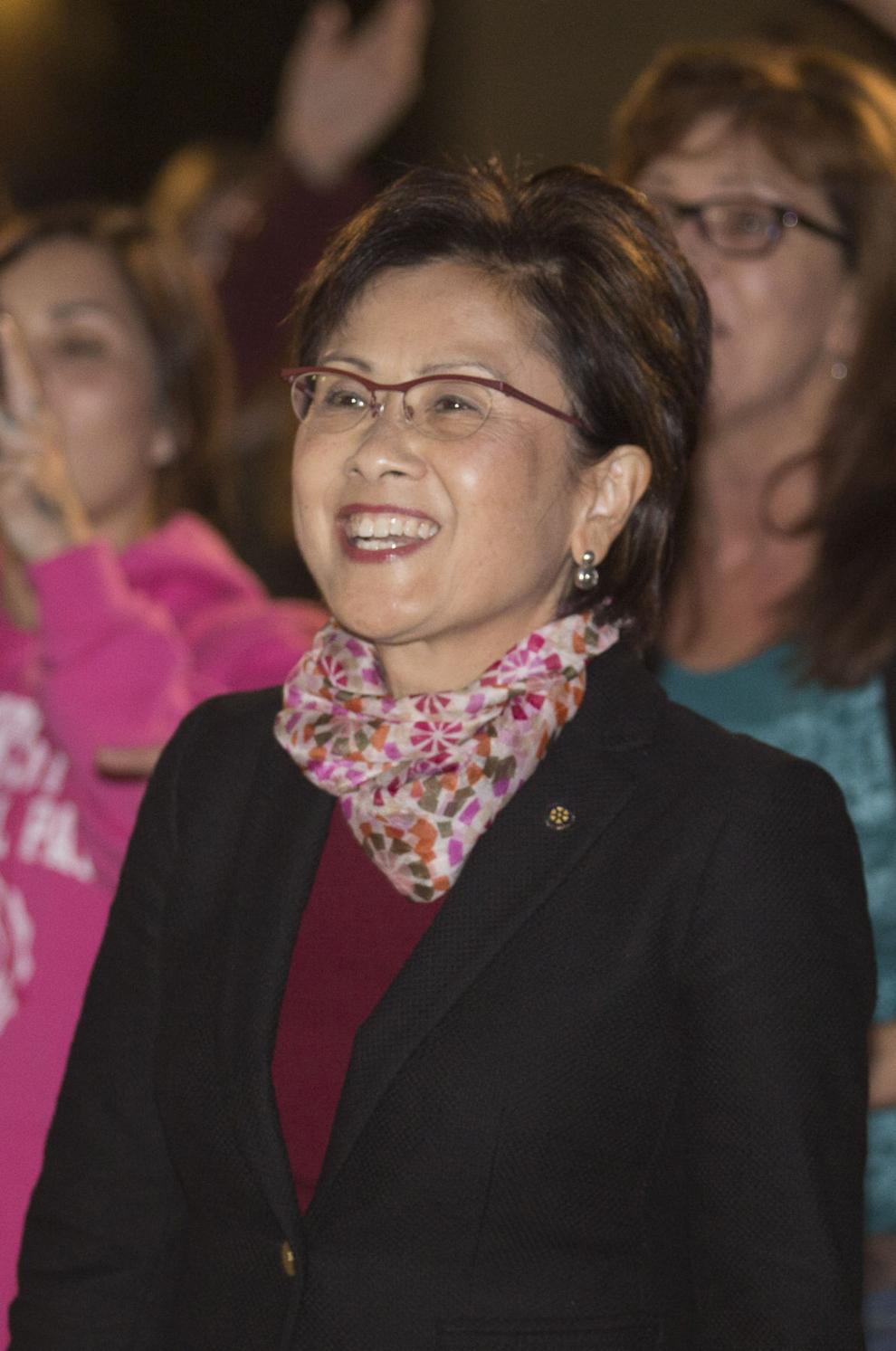 As it was in the primary, Goh came out on top with 52.8 percent of the vote. When she's sworn in Jan. 3, she will become Bakersfield's first Chinese-American and second female mayor.
Hall received numerous send-offs and accolades and thanked everyone again at the end of the Dec. 14 council meeting, his last full one on the dais.
"I can't say I'm looking forward to January the 3rd when I'll no longer be mayor," he said. "I made so many, many positive friendships with every level of leadership with the city.
"I'm going to miss the opportunities that I was given to assist, through our leadership team with the city, in making Bakersfield the best city in America."
Voters dumped two members of the Bakersfield City Council — Harold Hanson, one of its longest-serving, and Terry Maxwell, its most outspoken — by big margins on Nov. 8.
They chose instead Jeff Tkac. a longtime city planning commissioner, to represent part of the southwest, and Andrae Gonzales, a Bakersfield City School District trustee, to serve downtown, Oleander and Alta Vista.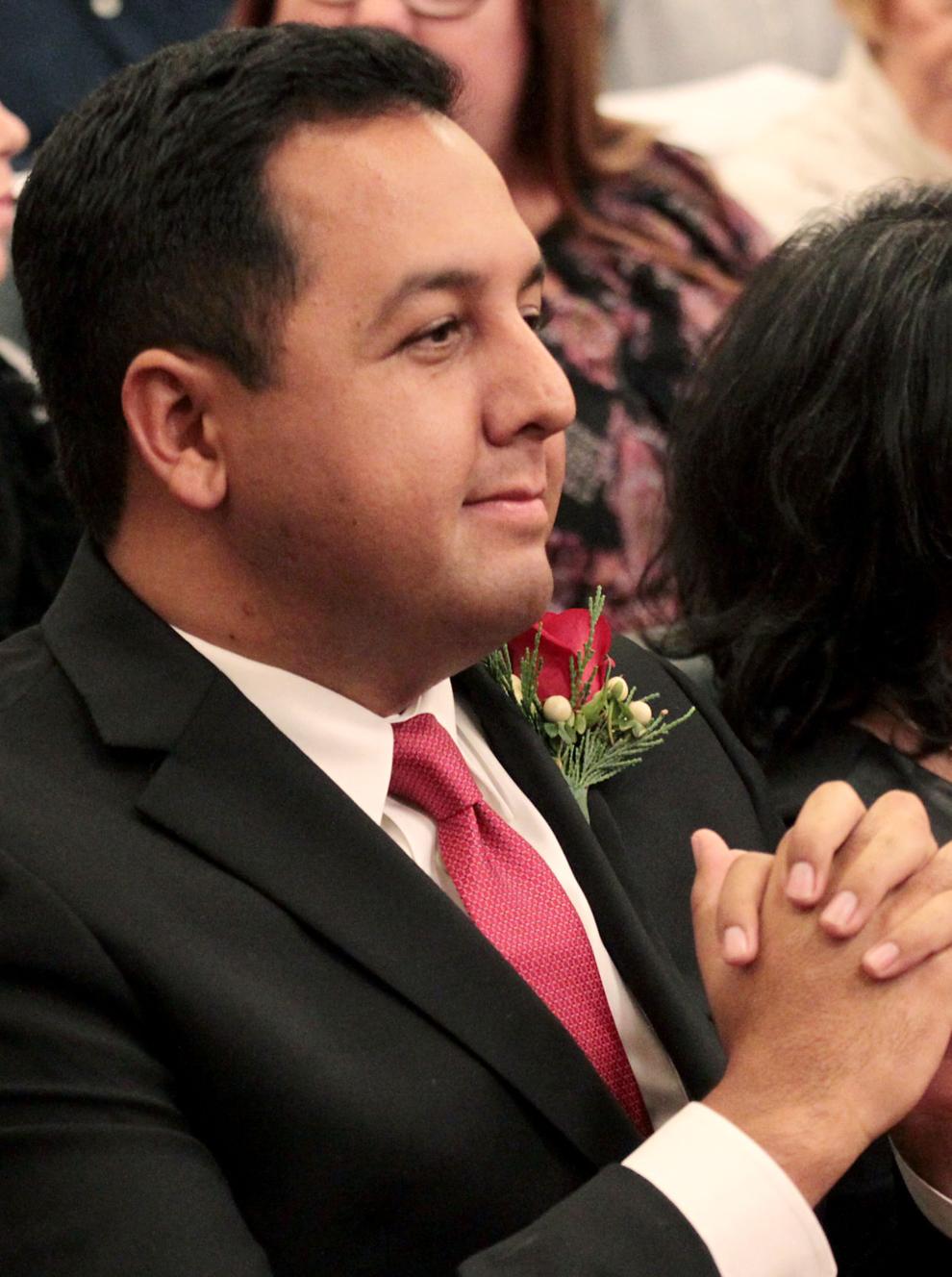 In Maxwell, Ward 2 residents removed from the council a lone but forceful opponent of the 24th Street widening and the Centennial Corridor link between Highway 58 and the Westside Parkway.
Hanson's chief selling point to voters was his 16 years in office but they were clearly ready for new blood in siding with Tkac, who runs an irrigation company co-founded by his father.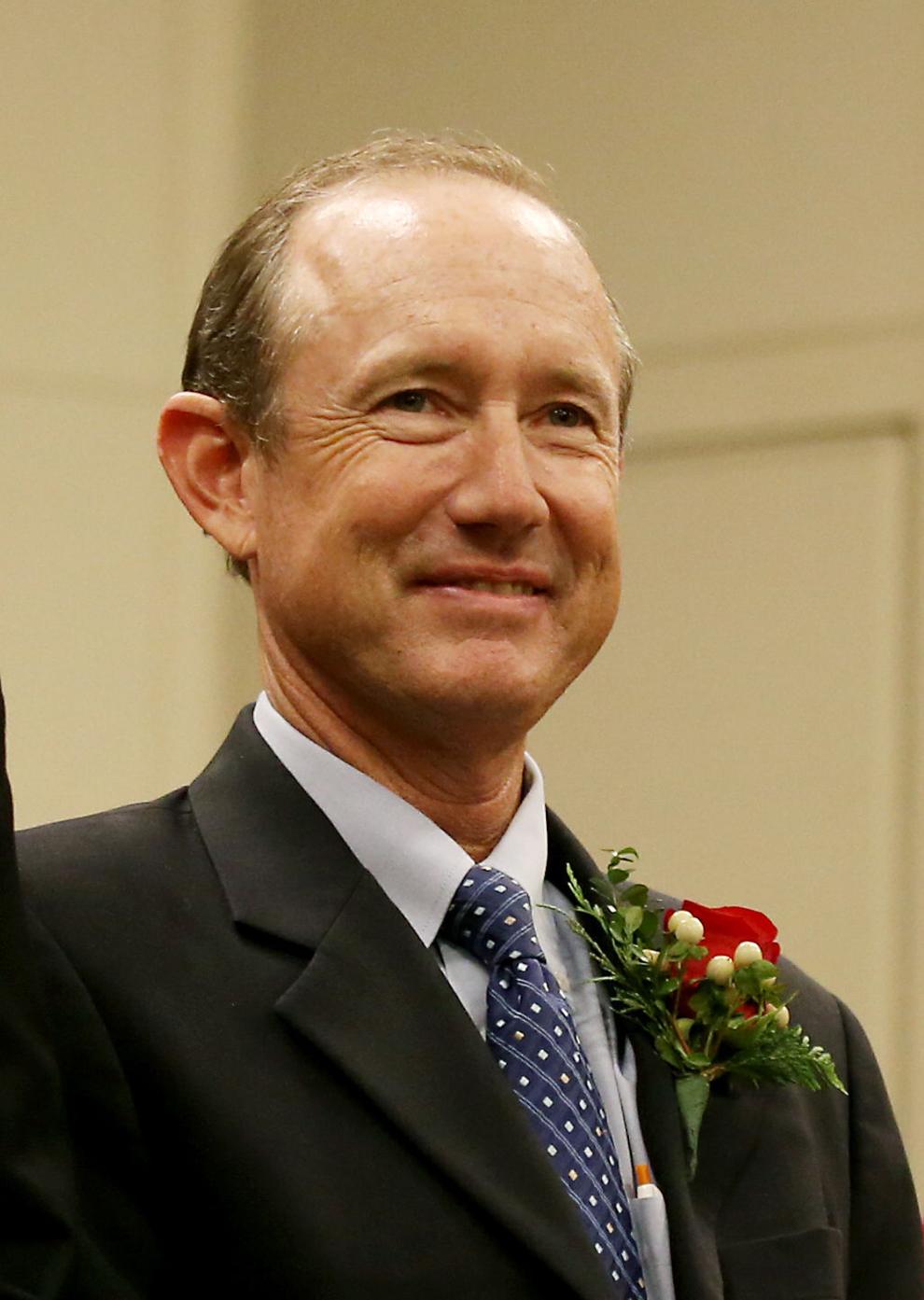 Apparently not everybody wanted a new face on the council. Ward 6 voters, in another part of the southwest, re-elected longest-serving council member Jacquie Sullivan. She's been on the council since winning a special election in 1995.
Congressman David Valadao, R-Hanford, claimed his weakest congressional victory ever in this year's 21st District re-election bid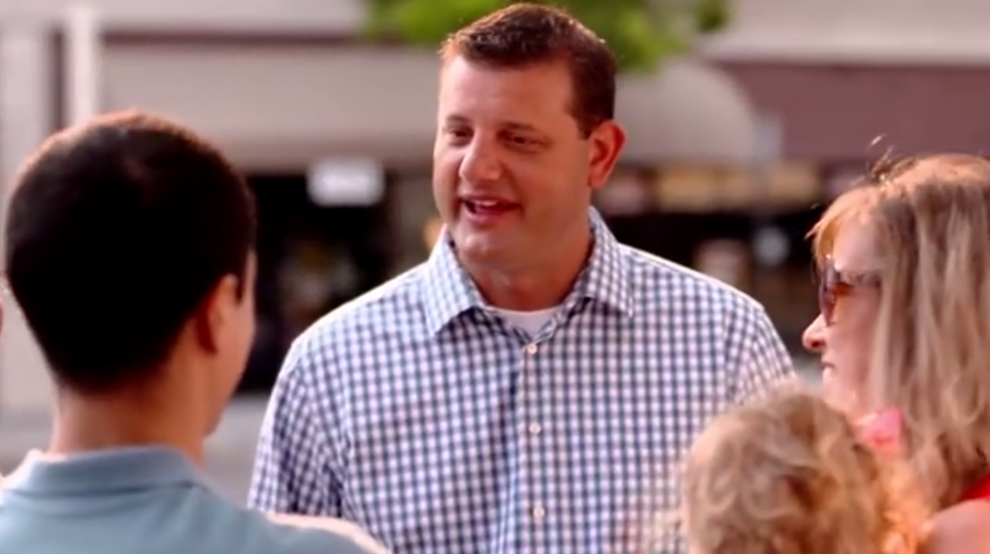 But his 57.6 percent showing against Bakersfield Democrat Emilio Huerta wasn't weak by any measure.
Huerta was helped by the contentious presidential election and $2.02 million in anti-Valadao ads funded by the House Majority PAC and other Democratic groups.
But Huerta raised only $770,676 on his own.
Valadao, by contrast, brought in $2.7 million and was aided by another $1.08 million in independent expenditures from Republican groups, claiming more than 58 percent of the $6.6 million invested in the race.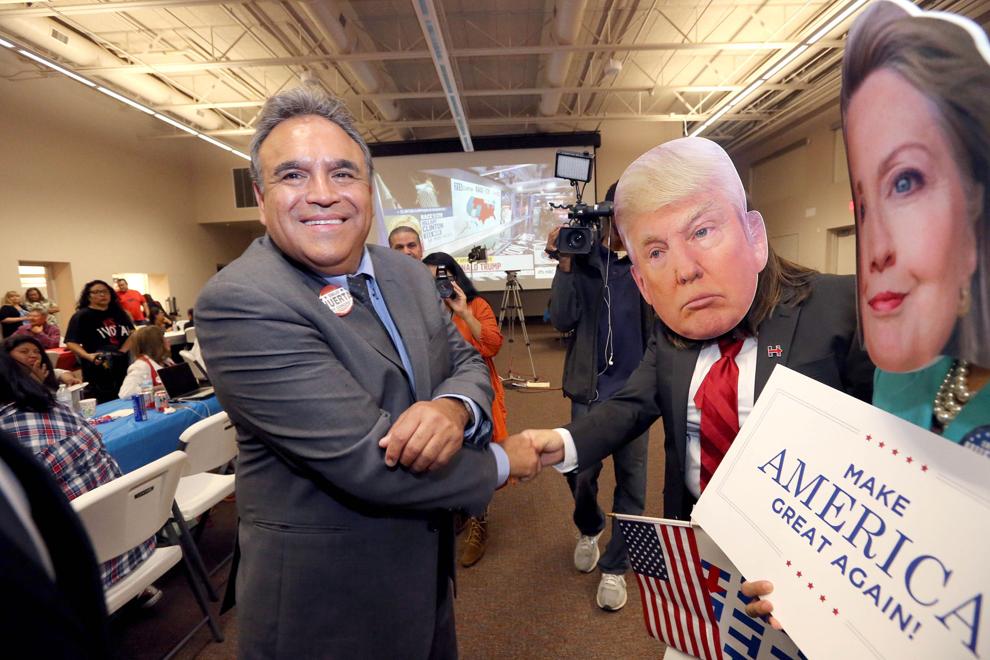 Huerta's 43.3 percent performance outpaced the 42.2 percent vote Amanda Renteria, Hillary Clinton's 2016 national political director, secured in the 21st District in 2014. But it wasn't enough, despite registered Democrats drastically outnumbering Republicans in the 21st.
He launched a barrage of negative television advertising at Huerta, using his close family connections to the United Farm Workers union and its nonprofit business ventures to paint him as selfish and dishonest.
At the same time, Valadao distanced himself from Trump, deflating the House Majority PAC's attempts to rally the 21st District's Latino majority to vote against the GOP nominee's anti-immigrant campaign rhetoric.
In the end, only Kern County - the southern end of the sprawling district - voted for Huerta. Kings, Fresno and Tulare county voters chose Valadao.
Observers said the fact Valadao has pulled in such solid wins in a blue district means he may be unbeatable — at least until congressional districts are re-drawn following the 2020 census.
JUDGE RACE HEATS UP, PETERS OUT
No small amount of drama surrounded Kern County Superior Court Judge Cory Woodward's bid for reelection, though it ended with a whimper.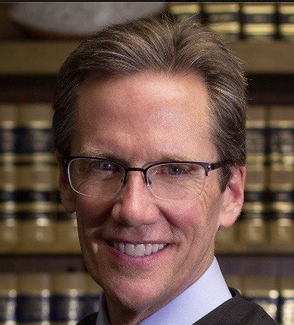 Woodward's candidacy was tainted from the start, him having been censured by the Commission on Judicial Performance in 2014 for conducting an extra-marital affair with his clerk and trying to hide it.
That left the door open for defense attorney Arturo Revelo and Deputy District Attorney Tiffany Organ-Bowles to run against him in the June primary.
Woodward acknowledged his infidelity and said God and his wife had forgiven him. But he'd stacked the deck against himself.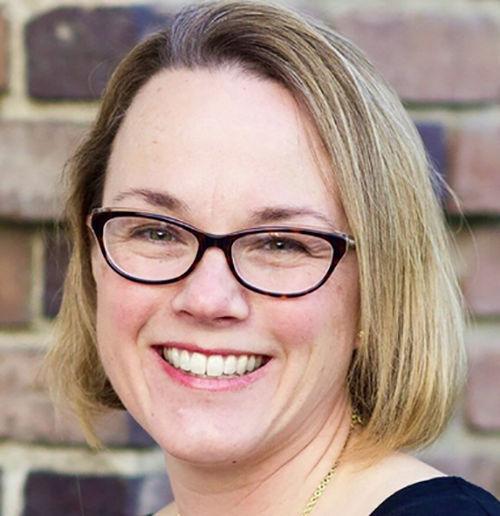 Organ-Bowles came out of the June contest in the lead. Woodward came in second. Revelo's third place finish left him out of the November runoff.
Then, late in the race, Woodward announced he'd accepted a job with the Bakersfield office of the California Inspector General. He said he wouldn't take the judge's job if he won.
He didn't get a choice. Organ-Bowles won.
Of course there were less exciting contests this season.
The battle for the makeup of the Kern County Board of Supervisors was especially boring.
Three seats — the majority of the board's five spots — were up for grabs. But Supervisors Mick Gleason and Leticia Perez ran unopposed.
That left Supervisor David Couch to face off against Robert Owen, a Democrat and attorney.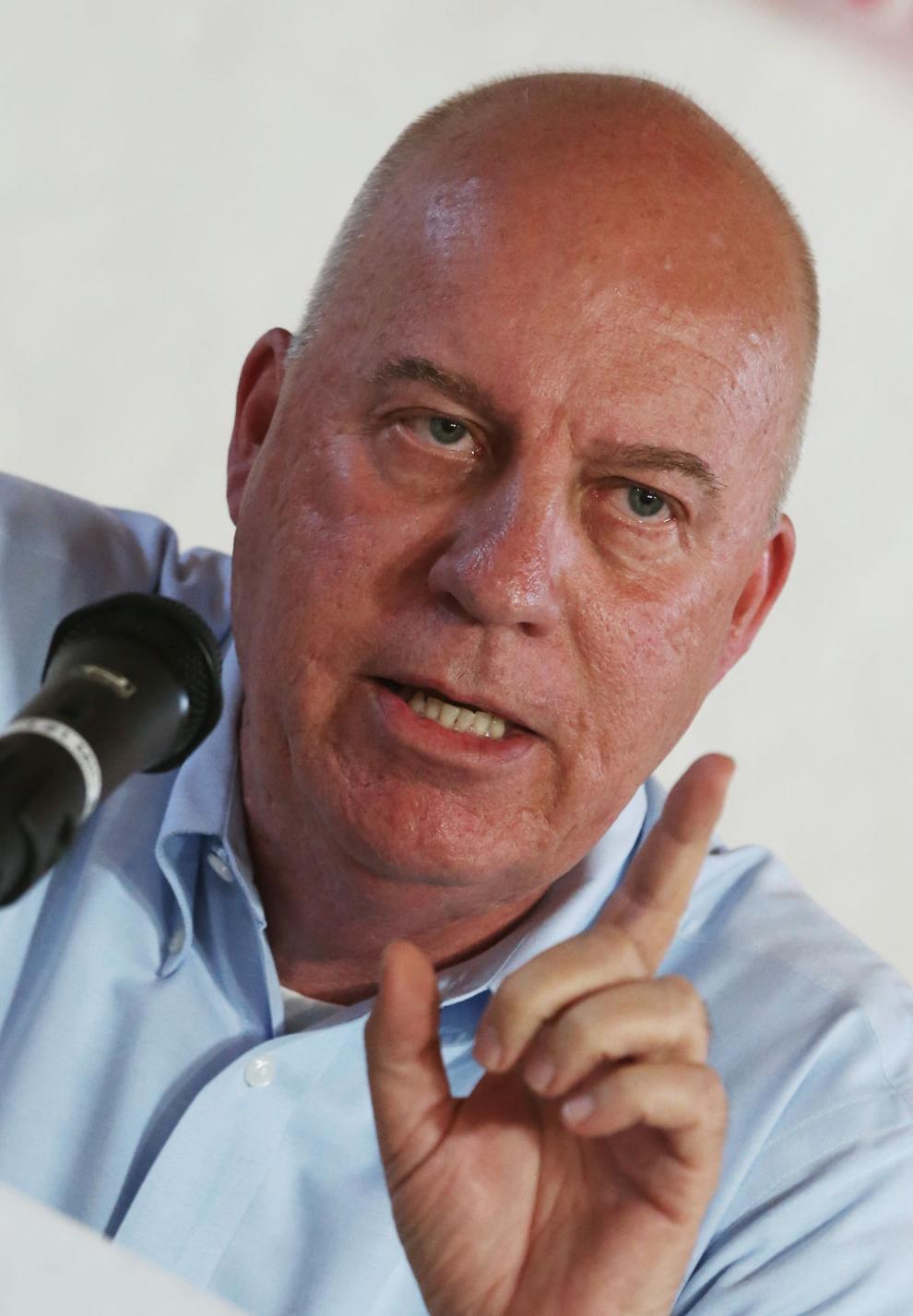 Couch launched his campaign with free donuts and posted a robust series of online video ads where he discussed his take on top policy issues at the county.
Owen ran a quiet, nearly non-existent campaign.
Couch obliterated Owen with 74.9 percent of the vote.
Kern County's two congressmen took two very tacts when it came to Trump's presidential candidacy. One dumped him early; the other was one of his convention delegates.
Valadao announced in June he was sitting out the presidential election, his way of distancing himself from Trump.
"I am disappointed with the divisive rhetoric coming from this presidential election and cannot support either candidate," he said in a statement. "I cannot back a candidate who denigrates people based on their ethnicity, religion or disabilities. I stand ready to work with our next president, regardless of who the American people elect..."
(It didn't stop Democrats from trying to tie Valadao to Trump, but that's a whole other story.)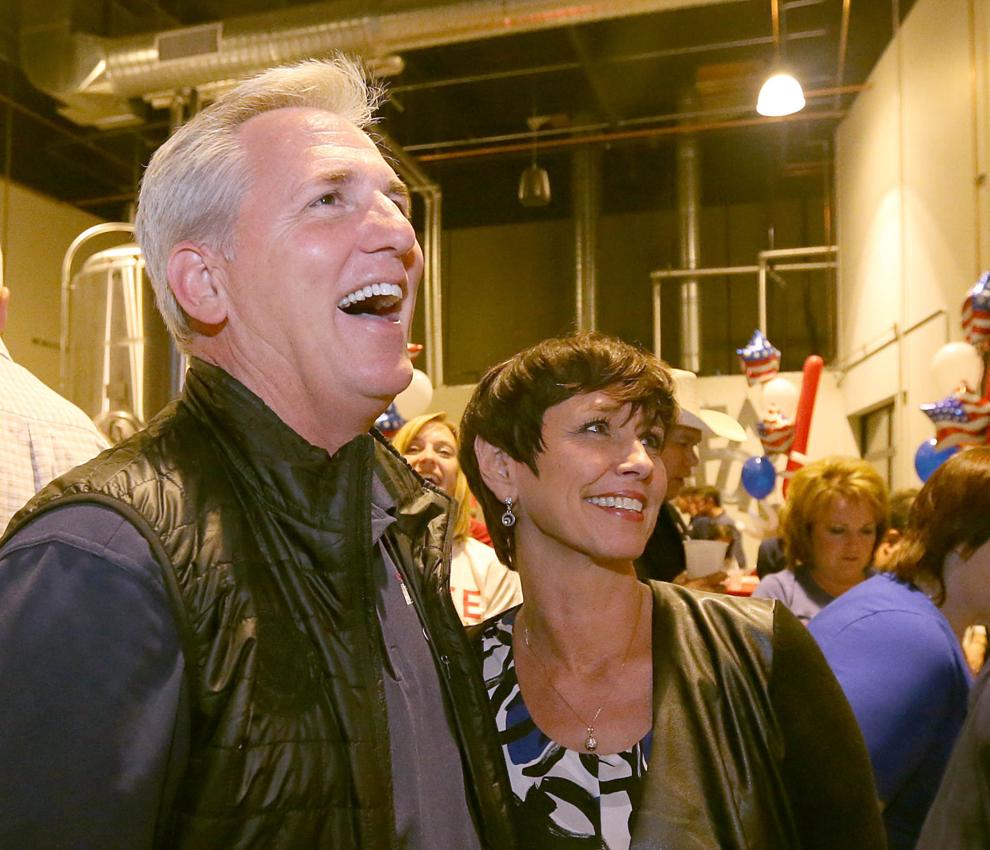 House Majority Leader Kevin McCarthy, R-Bakersfield, on the other hand, stuck by his vow to support the GOP nominee for president. And he did so, including being a convention delegate.
McCarthy tried to give himself a little elbow room between himself and Trump, however, telling a local Republican women's group the businessman was not his "first, second, third, fourth, fifth, sixth, seventh choice" for the GOP nomination.
Who called it best? Well, Trump won and McCarthy was the one on the phone with the future president on election night.