All shows at 8 p.m. at Budweiser Pavilion.
THE BEACH BOYS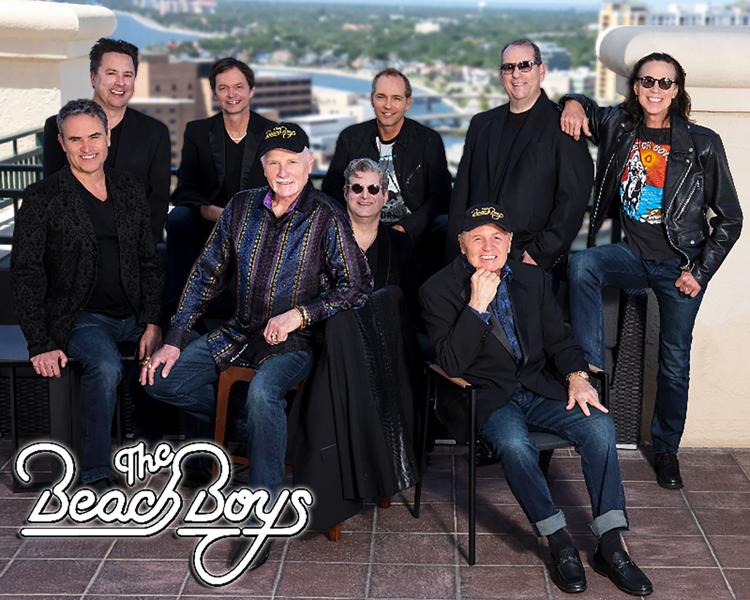 I don't think there is a band as quintessentially American as The Beach Boys. From "California Girls," "In My Room," "Wouldn't It Be Nice," "Surfin' U.S.A.," "Kokomo," and the impossibly brilliant "God Only Knows" and "Good Vibrations," their music is the epitome of California surf and sunshine with just the perfect amount of dreamy melancholy. Those ocean waves reflect moonlight as well as sunlight, you know.
They're kicking off this year's Kern County Fair with a special guest: John Stamos. Yes, that's right, Uncle Jesse from TV's "Full House," and the former Mr. Rebecca Romijn, will be sharing the stage with the perennially young-at-heart Beach Boys. No stranger to the group is he, however, having played with the band for decades.
Come for the hits from one of the finest songbooks in rock 'n' roll history; stay for the Stamos. Seriously though, people lose their minds over him. Get there early.
WAR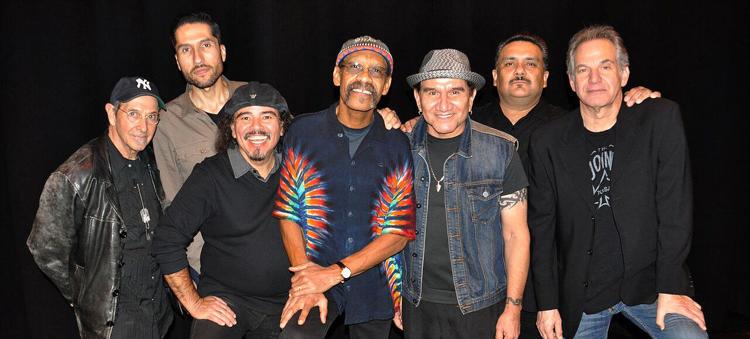 This year's appearance by Latin rock luminaries War is less a performance than a warm visit home. In the case of percussionist Marcos Reyes, quite literally.
The Rock & Roll Hall of Famers' biggest hits, "Why Can't We Be Friends," "Slipping Into Darkness," "The Cisco Kid" and the immortal "Low Rider," seem to get stronger with age, and no doubt the Kern County Fair audience will be on their feet by the time this show is over.
SEAN KINGSTON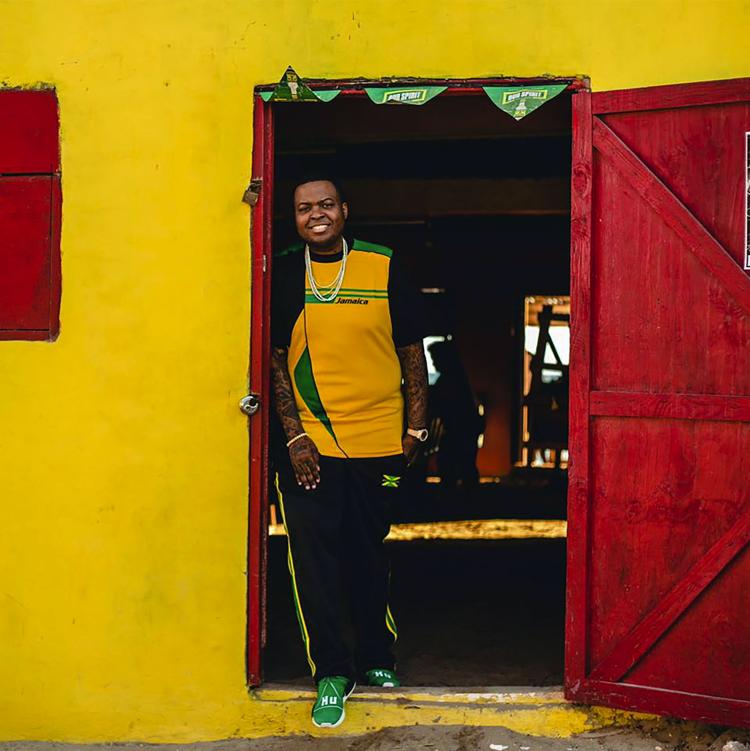 Fueled by his MySpace popularity, Kingston found fame in 2007 with his self-titled debut and the infectious hit song "Beautiful Girls." On it, he sung a hooky vocal melody over a familiar chord progression that made it possible for cover bands to splice the song in between Ben E. King's "Stand By Me" — which it sampled — and The Police's "Every Breath You Take."
Since then, Kingston's kept busy traveling and performing around the world and has continued releasing music, most recently his 2017 "Made in Jamaica" mixtape. And even though he never reached quite the same heights as he did with "Beautiful Girls" (his 2009 single "Fire Burning" came pretty darn close though), never count out the power of a killer chorus and a beat with hand claps.
JOHN MICHAEL MONTGOMERY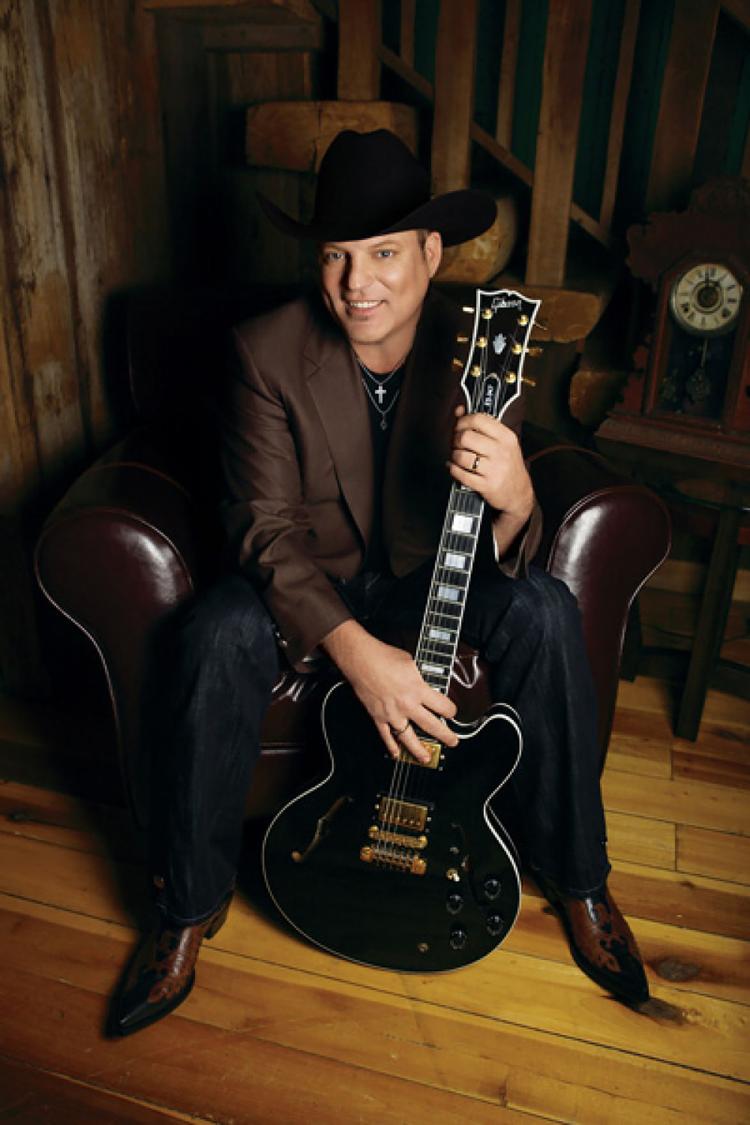 John Michael Montgomery, along with singer Joe Diffie, who is performing the week after, dominated the country music airwaves in the 1990s. The country/pop crossover success of his 1993 monster hit "I Swear" — helped by the even-bigger R&B version by All-4-One a year later — was so thorough that the song was virtually inescapable. And thanks to the Costa Rican group Centinelas Vocal Band and the Mexican country band Caballo Dorado, bilingual ("Juraré" and "Ya sé," respectively). How big was it? You're probably singing it to yourself while reading this. Dolly Parton would be proud.
Montgomery's catalog has solid hits like "Sold (The Grundy County Auction Incident)," "Be My Baby Tonight," "If You've Got Love" and "I Can Love You Like That" that will keep the crowd singing and dancing along, but it's his ballads that will make this show poignant and a good pick for your fair date night. Because if anything can make the Kern County Fair romantic, it's slow dancing under the stars to a beautiful love song like "I Love the Way You Love Me" or "Rope the Moon" while the clatter and thrilled screams of the world fade away.
LA ORIGINAL BANDA EL LIMON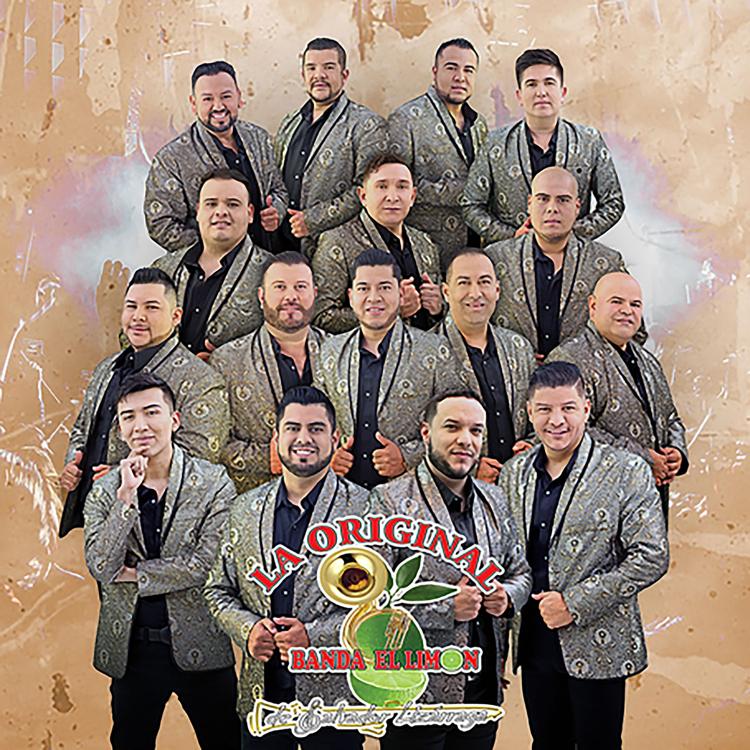 La Original Banda El Limon is a solid banda with some really good material. Their latest single, "Mexicano Yo Soy," reminds me a bit of Gloria Gaynor's self-empowerment disco anthem "I Will Survive" in feel and a bit in message. These seats are first-come, first-served, so it's a good idea to get there early.
ASHANTI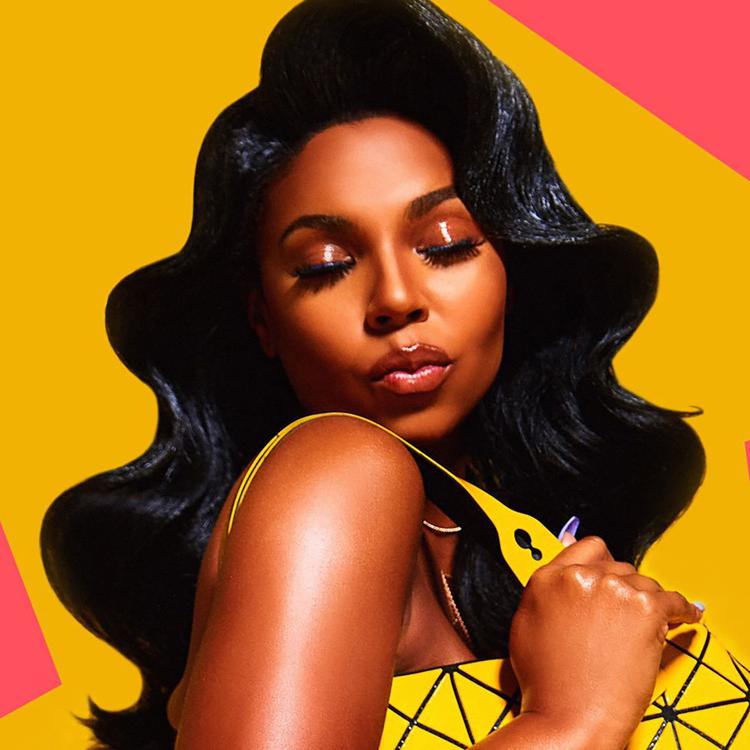 It's hard to believe that Ashanti's debut album and its hit single "Foolish" came out 16 years ago, and her voice — smooth, sultry, airy — is a soothing, welcome force in this year's concert lineup. She might be a steadier fixture in movies these days with recent roles in "Stuck" (2015) and "Mothers and Daughters" (2016). She even guest-judged on the last season of "RuPaul's Drag Race."
Besides a reported collaboration with Ja Rule in the works, her latest single is "Say Less," featuring Ty Dolla $ign. It's a song designed for clubs and light-years from the almost jazzy style she had on songs like "Rock Wit U (Awww Baby)." Vocally, it's still quintessentially her, even as she confidently delivers the NSFW lyrics with a definitive New York-native attitude. It's both swagger and sweetness, reminding me of the phrase "the iron fist in a velvet glove." It's also one of the strongest and most assured singles she's released in years. She has the fire. Let's hope she decides to share that fire with her Bakersfield audience.
LAUREN ALAINA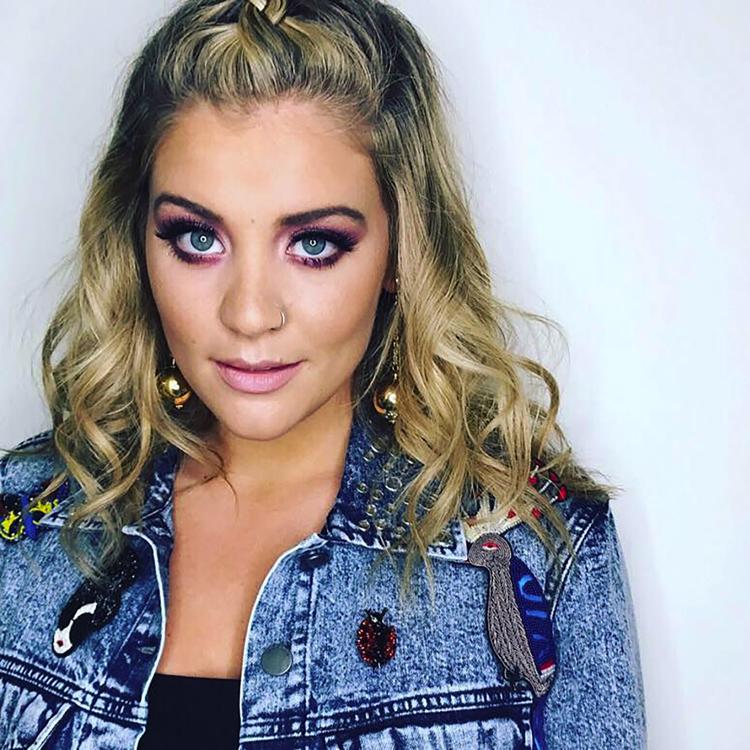 Speaking of killer voices, former "American Idol" runner-up Lauren Alaina has that in surplus.
Her latest album, 2017's "Road Less Traveled," easily reminds listeners that the pop music landscape has shifted east to Nashville. With banjo-driven stompers ("Doin' Fine"), an anthem worthy of Carrie Underwood ("Queen of Hearts"), straight-up pop rock ("My Kinda People"), and even proto-disco funk (not kidding! "Crashin' The Boys' Club" is the album's best song). It would be disingenuous to call what Alaina's doing as anything less than positioning herself as the heir apparent to Taylor Swift.
CROWDER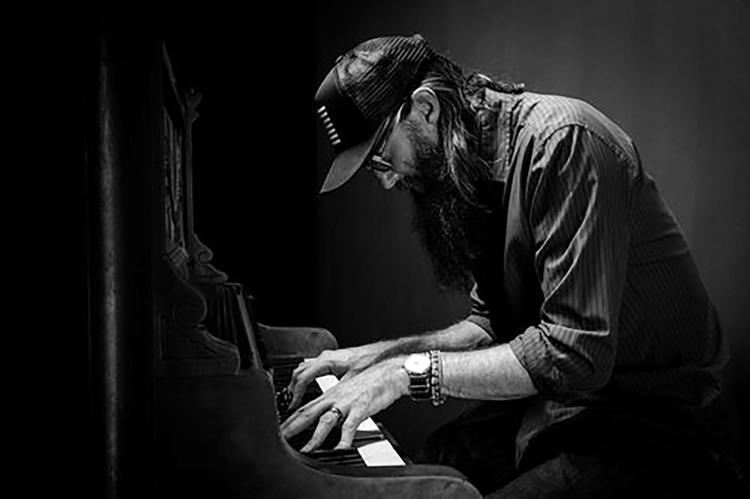 There is absolutely no one on this great big Earth that is doing what David Wallace Crowder, aka Crowder, is doing. In terms of uncompromising vision, he's almost like the Chris Stapleton of contemporary Christian music: uniquely and fearlessly individual with the luxury afforded by his outstanding talent to never have to explain himself. He even shares Stapleton's affinity for impressively burly beards.
The Grammy-nominated song "Come As You Are" (not a Nirvana cover) from Crowder's 2014 debut "Neon Steeple" is a powerful statement of faith. His latest album, 2017's "American Prodigal," is a cross between gospel, Americana and soul and, on the song "All You Burdens," even incorporates shades of industrial music. He's coming at Christian music from an indie-rock angle. It's simply fantastic and, again, exhilaratingly, powerfully original. Recommended to music lovers both secular and devout. He's got soul to spare; check him out.
AIR SUPPLY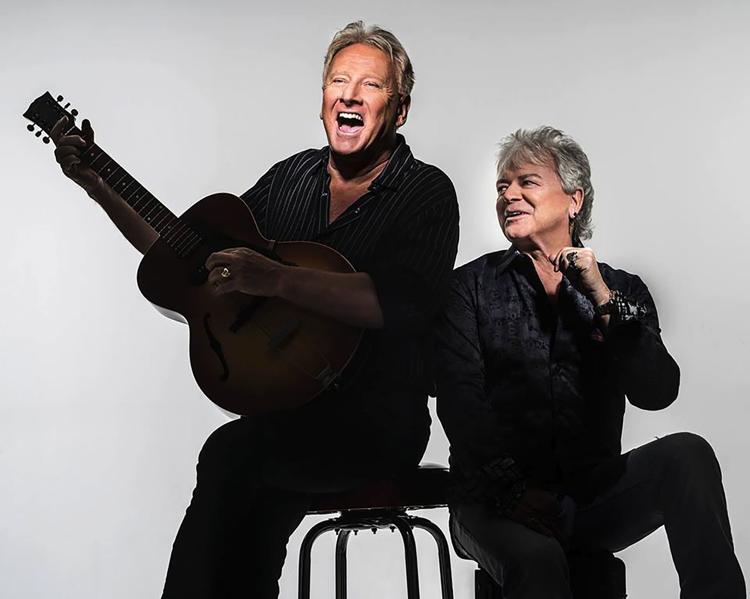 If you grew up in the 1980s, there is no way you could have escaped Air Supply. They, along with bands like Chicago, Dan Hill and REO Speedwagon, were soft-rock overlords for the masses. I can only imagine how many homemade mixtapes between 1980 and 1983 had "All Out of Love," "Lost in Love," "Every Woman in the World" and the epic Jim Steinman-penned "Making Love Out of Nothing at All" on them.
These two know how to deliver a good love song as well as a good show and, along with the aforementioned John Michael Montgomery show, make for a good date night in the middle of all the fair shenanigans.
That is, as long as your date doesn't mind bright lights, fried food (seriously, they could deep-fry a tire and I'd probably still eat it) and nonstop sound and motion. If that's the case, enjoy the night and spend it with, hopefully, "The One That You Love."
CHRIS JANSON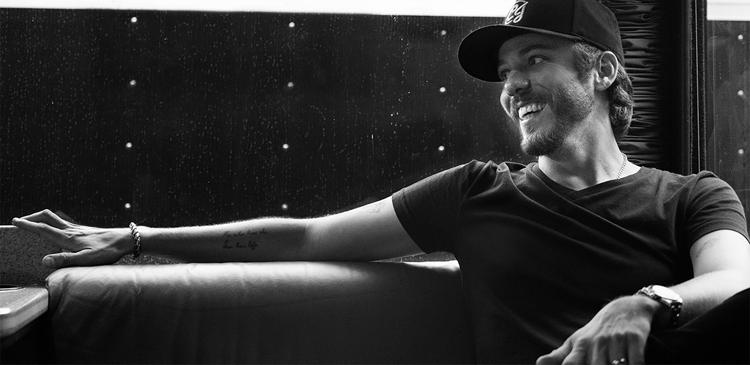 On Chris Janson's latest album, "Everybody," there's a song called "Drunk Girl" that tells the story of a guy noticing a particularly intoxicated woman. "She's either a bachelorette or coming off a breakup," he sings, guessing as to why she's "bouncing like a pinball" and "dancing with her eyes closed like she's the only one in the room; her hair's a perfect mess, falling out of that dress."
With an intro like that, and with current events dictating imagination, it's easy to see this story take a turn for … well, hopefully not the worst. Rest easy, the protagonist does "take a drunk girl home," but safely, and thoughtfully letting her sleep alone, leaving her keys and his number by her phone, leaving the hall lights on and locking the door. Saying, "that's how she knows the difference between a boy and a man."
Cryptic hints aside, Janson isn't one of those singers who takes the middle road. He's made a career writing songs for other artists like Tim McGraw, and now he's taking advantage of the opportunity to speak for himself. On songs like "Everybody," he's frank with his assessment on our fame-addicted culture from the point of view of a regular working man. He even gives Bruce Springsteen a shout-out.
Both "Everybody" and Janson himself openly embrace modern sounds but with old-school country music gumption. Time will tell if Janson will bridge the old and the new and/or live up to the mantle of being "the future of country music," as Nashvillegab.com called him in 2013. Local audiences will soon have the opportunity to see and judge for themselves.
JOE DIFFIE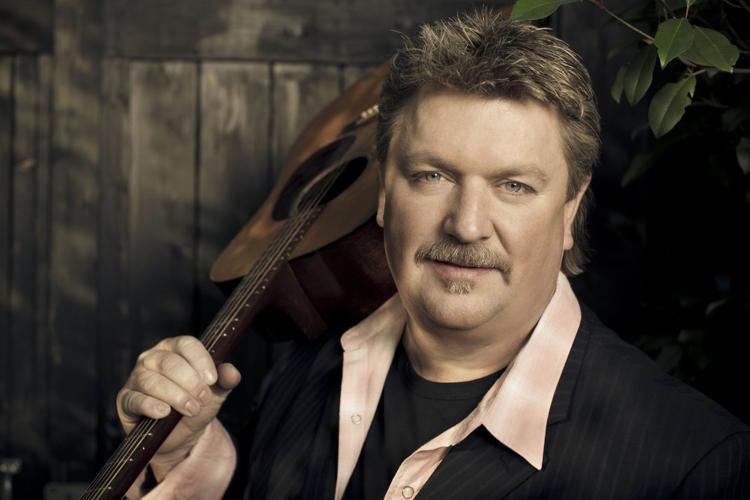 Joe Diffie serves as a sort-of connecting point between John Michael Montgomery and Chris Janson. Diffie, like Janson, made a name for himself as a songwriter and, like Montgomery, was a staple of 1990s country music along with artists like Clint Black, Tracy Lawrence, Shania Twain, Trisha Yearwood and some guy named Garth.
Diffie's latest song, "I Got This," is a solid single from a veteran songwriter. The song utilizes sampled drum sounds to update the production, but it's a song ultimately designed for singalongs.
And once Diffie gets to songs like "Home," "Third Rock From the Sun," "Bigger Than the Beatles," "If the Devil Danced (In Empty Pockets)," "New Way (To Light Up an Old Flame)" and especially his wordplay masterpiece "Pickup Man," expect those singalongs to happen. You know, 1990s country music was pretty cool.
BANDA LOS SEBASTIANES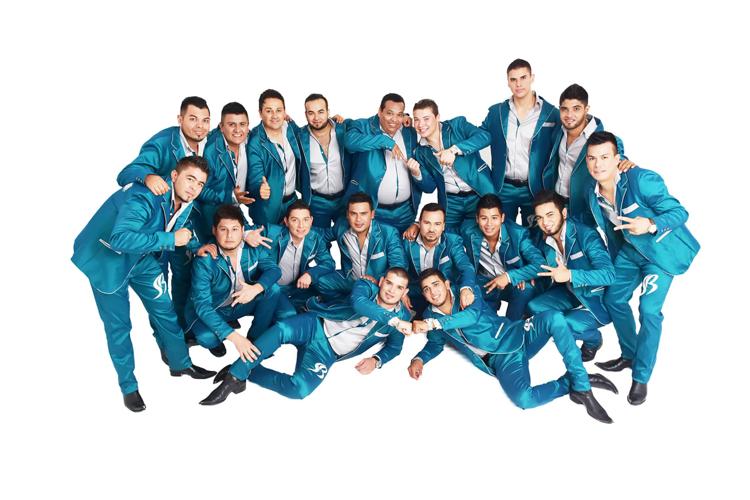 This mammoth banda of 18-plus musicians is a marvel in musical economy. For as many people as there are onstage, they sound almost impossibly tight. Their newest single "A Través Del Vaso" ("Back to the Bottle" or "Through the Bottle," according to Google) is a woeful waltz about heartbreak in the greatest banda tradition.
For those wanting to listen and to dance, this concert is a no-brainer. I'd also highly recommend this show to horn players, specifically clarinetists, who will hopefully be relieved to see that there are job opportunities past marching band. Their tuba player is insanely good.
I cannot stress enough how tight this band is and that it's also an honest-to-goodness show, with huge video screens and pyrotechnics amping up the spectacle and hyping up the crowd. These guys get down. ¡Andale!