As Kern County celebrates its 150th anniversary, we honor a colorful past full of dreamers, doers, movers and shakers. I'd like to tell you about a few of the people who helped make Kern County what it is today.
Some pioneers were just plain lucky, like Lovely Rogers, a miner who noticed that a rock he was about to throw at his stubborn mule held gold. Thus began the legendary Big Blue Mine in the Kern River Valley.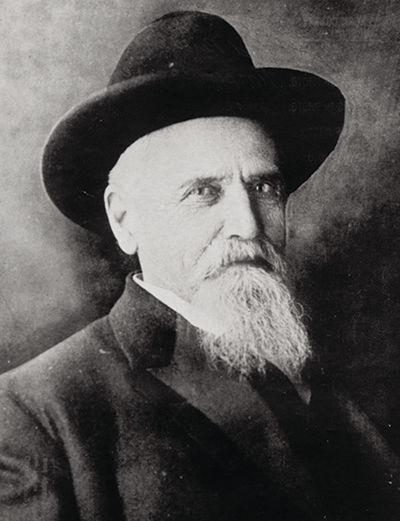 Some came here to escape their past, like Asbury Harpending, a Confederate sympathizer on the run from the U.S. Marshals Service for his part in a failed plot to attack Union shipping off the coast of San Francisco.
A natural-born entrepreneur, Harpending landed in the Kern River goldfields and started Havilah, Kern County's first seat of government, which boasted 13 saloons and a mile-long main street.
Others, like Col.Thomas Baker, had a greater purpose in mind.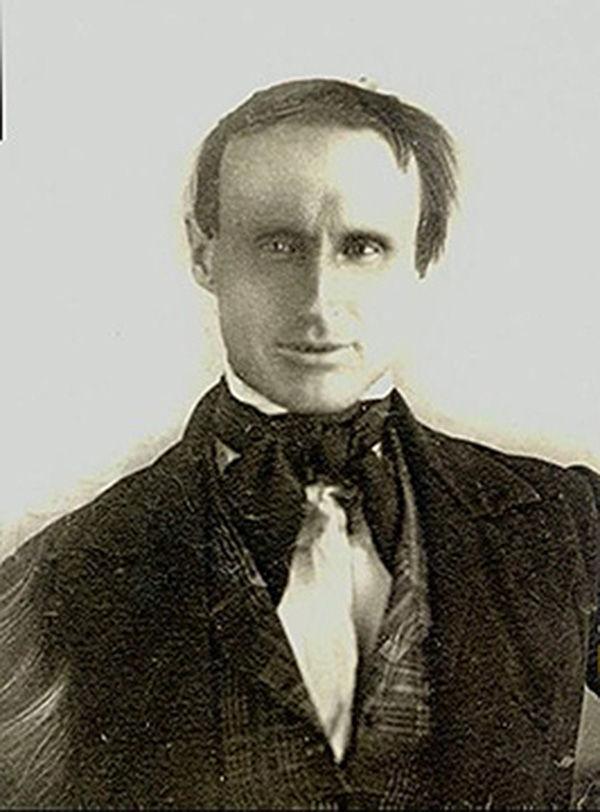 After the Great Western Flood of 1862 wiped out a quarter of all the taxable real estate in California, Baker acquired the rights to drain the Kern Delta. He put crews to work building levees on the Kern River, gave most of the land he reclaimed to new settlers, and built a toll road to Havilah.
His colony of Bakersfield soon overtook Havilah as the county seat.
Before Edward F. Beale famously founded Tejon Ranch, he had come to California as a young naval midshipman, where he became a hero in the Mexican-American War alongside Kit Carson.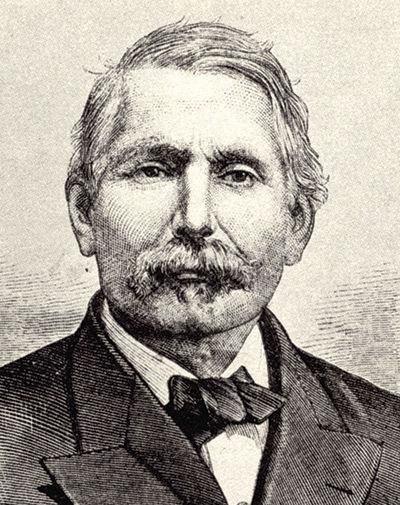 Beale was appointed head of California's first Indian reservation, whose site would later form the heart of Tejon Ranch, and the government then commissioned him to build a 1,000-mile road from New Mexico to the Colorado River. His surveying crew's tools and supplies were hauled across the desert by camels!
Beale's road became a famous shortcut for wagon trains to California, and thousands of Dust Bowl refugees later took the same route to California on Route 66, which today is Interstate 40.
Beale and Baker typify the kind of people who built Kern County: people with big dreams and the ability and resolve to make them happen.
One such pioneer was Clarence Berry, who started what would become one of the largest independent oil companies in the nation here in Kern County.
In 1896, Berry and his new bride, Ethel, traveled from Fresno to Skagway, Alaska, then inland by foot, dog team and steamboat to the Yukon goldfields. They staked their claim on Eldorado Creek just ahead of the 100,000 prospectors who would follow in the Klondike gold rush.
Berry rolled the fortune he made in Alaska into the Midway-Sunset Field in Taft. Over more than 100 years, he and his descendants built and controlled Berry Petroleum, which sold in 2013 for more than $4 billion.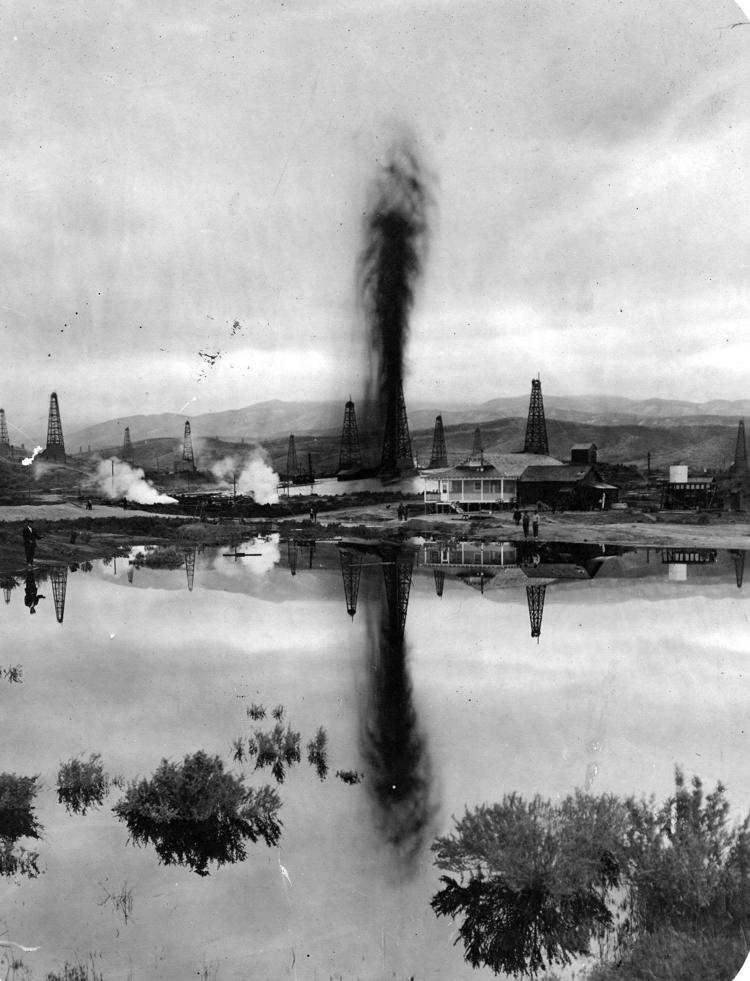 The same enterprising spirit has propelled agriculture. W.B. Camp, a South Carolinian whose cotton-picking wages paid for his college studies, was expert at developing new cotton strains at the USDA research station near Shafter -- so good that the U.S. government refused to enlist him in the military during World War I because the cotton supplies from the new plants he developed were critical in building war planes.
Joseph DiGiorgio came to Ellis Island from Sicily at the age of 14 to sell his father's lemon shipment, and he built a fruit empire that eventually stretched from Arvin to Florida. Another Sicilian, Joe Giumarra, had a pushcart in Toronto, then a wholesale market stall in L.A., and then started a family grape business in Kern County that continues today.
When nature handed grower Mike Yurosek misshapen carrots 30 years ago, he turned these culls into "baby" carrots and launched a brand new industry.
The ingenuity of generations of Kern farmers has provided an incredible array of food to the world. The labor of farmworkers has also figured prominently in that bounty, which was made clear in the 1965 United Farm Workers grape strike and boycott.
Fifty years later, many sons and daughters of those farmworkers are now doctors, lawyers, teachers and business people. Likewise, the children and grandchildren of the Dust Bowl era stand on the shoulders of their parents' and grandparents' sacrifice.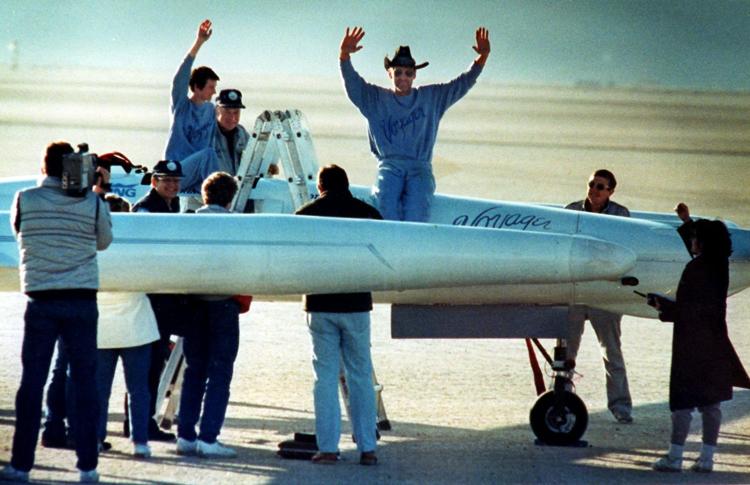 Kern has also made history in the sky. From Chuck Yeager, who broke the sound barrier above the East Kern desert, to Burt and Dick Rutan of Mojave -- our own Wright Brothers -- to the scientists at Naval Air Weapons Station China Lake and Edwards Air Force Base who developed the weapons and aircraft that have won battles around the globe since World War II, Kern County has played a prominent role in aviation and national security for 70 years.
Each of us in every corner of Kern County has a unique story to tell, a thread in our 150-year-old tapestry. But the story isn't over, and if we embrace the pioneering spirit of our ancestors, I am certain that our next century and a half will shine even brighter. Happy 150th birthday!
Mick Gleason is chairman of the Kern County Board of Supervisors. This first appeared in a Californian special publication, "The story of us," Aug. 6, 2016.