Kern County boasts nearly 40 high schools, one university, three community colleges — almost all with full sports programs — plus two minor league teams, a handful of race tracks, numerous golf courses and bowling centers and various other sports facilities.
If you love athletics, you have plenty to choose from year-round.
"Sports are very big in this town," said Mike Keese, president of the Bob Elias Kern County Sports Hall of Fame.
Keese graduated from Bakersfield High in 1963 and spent 38 years as a teacher, coach and administrator for the Kern High School District. He retired in 2006 after spending his final six years overseeing KHSD athletics as the director of school support services.
There have been 209 inductees into the Elias Hall of Fame since the inaugural class of 1967 -- athletes, coaches and benefactors behind the growth and development of athletics throughout Kern County's history. It's a history book of county athletics through past decades.
Baseball Reference.com lists 18 players from Kern County who reached the Major Leagues. Another 99 played professionally in baseball's minor leagues.
More than 60 players born in Kern County have reached the NFL, and that doesn't include notable players not born in the county but with rich Kern County ties, such as Frank Gifford, who was born in Santa Monica, and some outstanding out-of-state talent that played at Bakersfield College and later reached the NFL.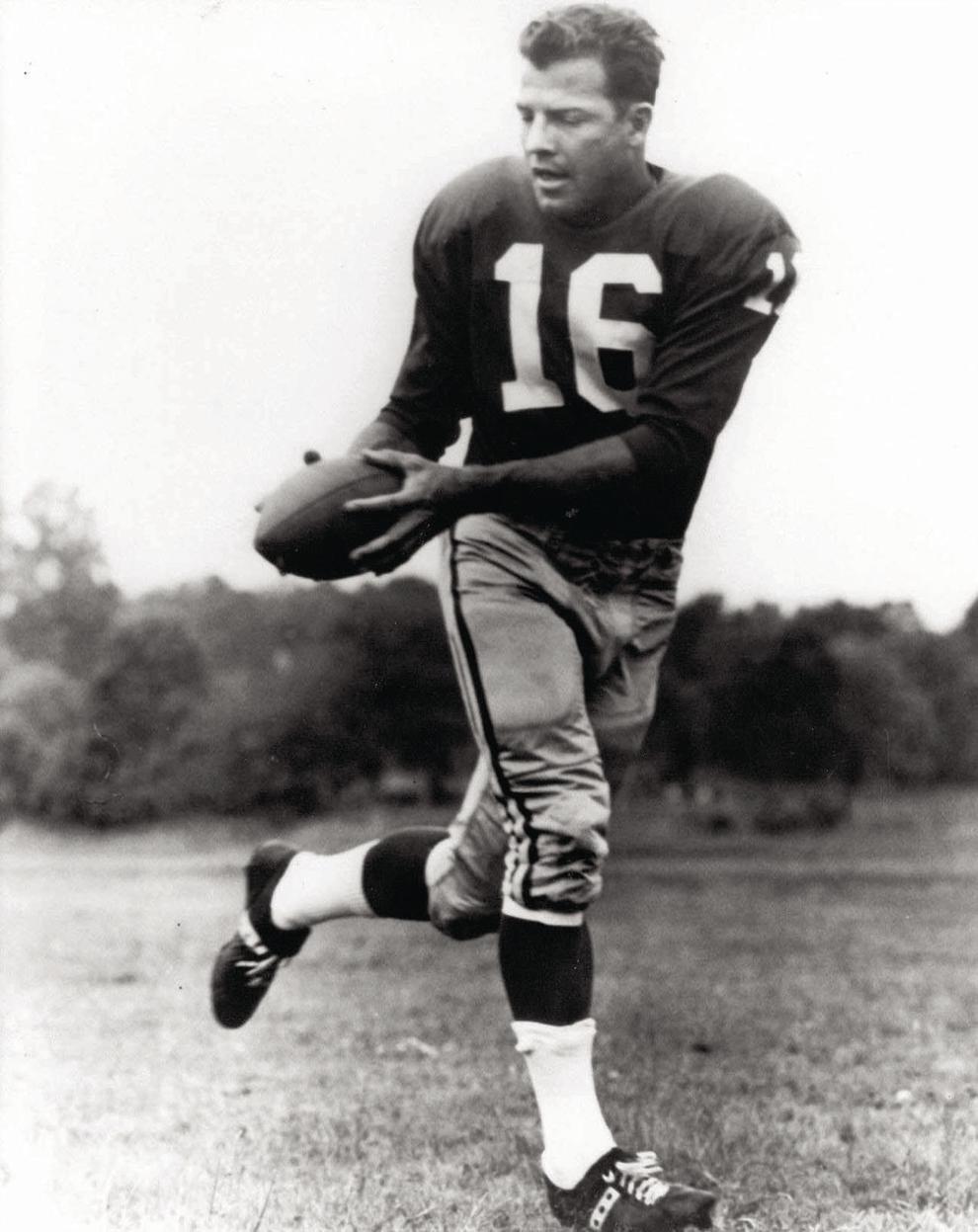 Since 1920, eight Kern athletes reached the NBA.
When the county was incorporated 150 years ago, sports offerings were slim. There's not a lot of sports data from those days.
Pro baseball was in its infancy. Basketball didn't debut until the 1890s. Football as we know it was unveiled in the 1890s as an offshoot from rugby and was a college game.
Automobiles? A gasoline-powered car wasn't invented until 1886.
Olympic sports? The inaugural modern Olympics didn't debut until 1896.
Undoubtedly, there were some activities, such as prize fights here and there and an occasional horse race to satisfy some gambling urges.
There are snippets of information of 1800s sports in Kern County included in Wallace M. Morgan's voluminous "The History of Kern County California."
The first sporting event listed was a horse race on Feb. 25, 1871, which catered to gamblers.
"R. Van Orman's horse lost in a 440-yard race to a nag belonging to Antonio Barreras," the book reads, "and $1,000 changed hands on the result."
An undated 1874 entry reads: "Mexicans are preparing for a bull and bear fight in the southern outskirts of the town (of Bakersfield)."
The first notable sportsman linked to Kern County was Jack Johnson, the first African-American heavyweight boxing champion.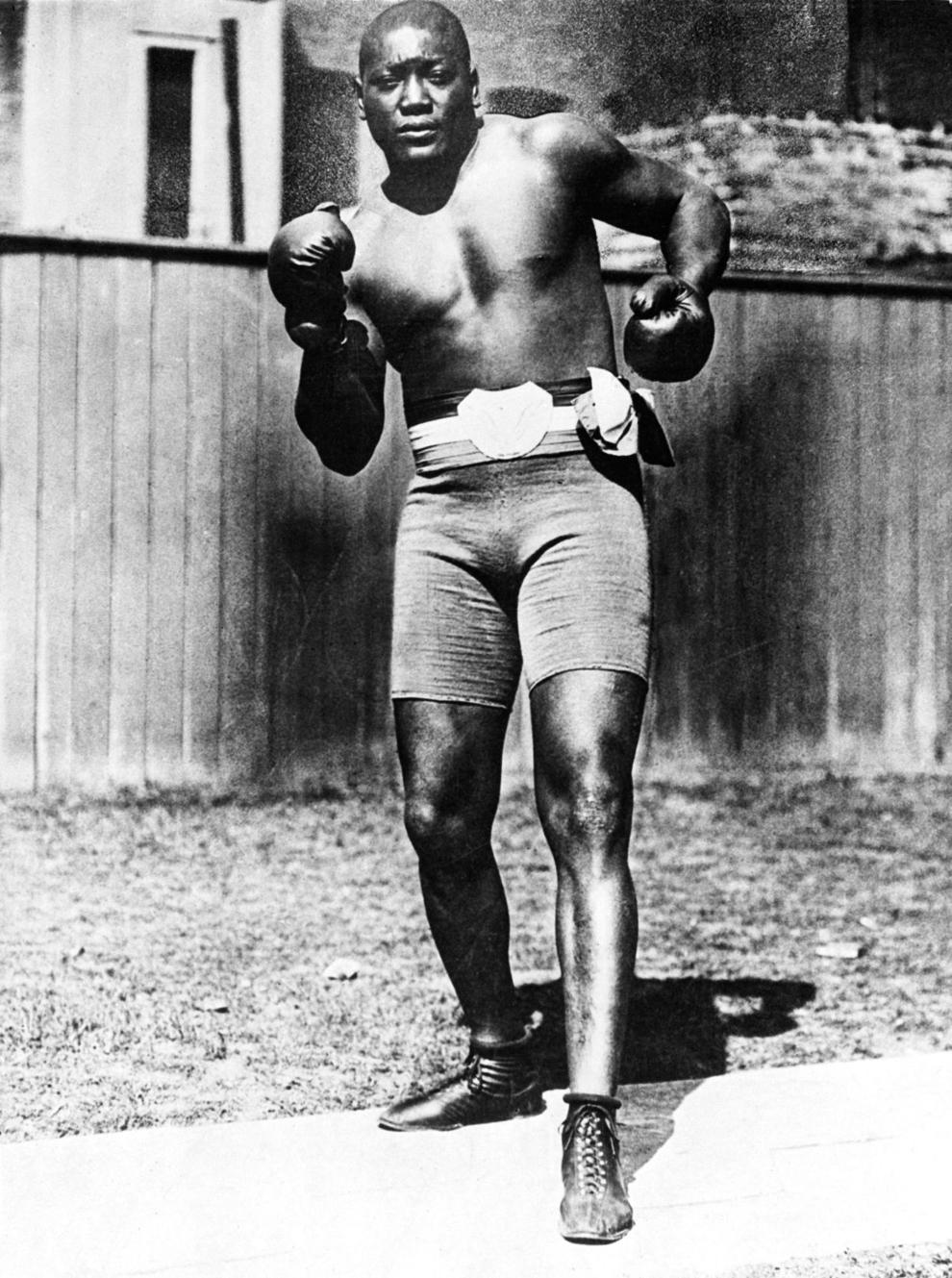 Documentarian Ken Burns released "Unforgivable Blackness: The Rise and Fall of Jack Johnson" in 2005. The film states Johnson, who remains one of the most controversial figures in American sports history, and his wife moved to Bakersfield in August 1901, in the early days of Johnson's prizefighting career.
That was the only mention of Bakersfield in the documentary. Johnson may have used Bakersfield as a home base as he became "an up-and-coming heavyweight on the California circuit" by 1902, but he was bouncing around the U.S. and other countries by the time he won the heavyweight title in 1908 and for the rest of his life. He died in a 1946 automobile accident in North Carolina.
One other notable Kern athlete in the early days was John O. Miller, Kern County's first Olympian, who competed in the 1,500 meters at the 1904 St. Louis Games but failed to qualify for the finals.
Bob Covey, now retired after several decades as Bakersfield College's track coach, discovered Miller's story while researching material for a history of Bakersfield College athletics. Miller, who died in 1952, was elected into the Bob Elias Hall of Fame in 2015.
The birth of Kern County sports as we know it can be traced to Jan. 12, 1893, with the opening of Kern County High School, renamed Bakersfield High School in 1945.
On Feb. 22, 1893, the school's first football game was played, according to "Friday Night Heroes: 100 Years of Driller Football," a book written by Rick Van Horne, a former Bakersfield High and Bakersfield College football player.
That first game was between the grammar school and high school. Van Horne's book reported that games were played between 1893 and 1901, but no records were kept. The first recorded interscholastic game was played in 1899 against Tulare High, which beat Kern County 90-0.
Kern County High quickly improved. By 1903, it had its first league championship, and in 1916, the first of seven state championships over the next 12 seasons.
From 1908-1945, Kern County High School (later renamed Kern County Union High School) was coached by Dwight "Goldie" Griffith, who led the team to seven state titles and 19 valley championships. Griffith undoubtedly was the most notable Kern County sports personality in the first 75 years of the county's history. The current BHS stadium, now undergoing extensive renovations, is named Griffith Field in his honor.
Around the same time, school sports popped up in other places. Taft (1912) and Wasco high schools (1915) have been around for more than 100 years. Kern County Union was the only Bakersfield high school until East Bakersfield opened in 1938. Garces Memorial became the county's first private high school when it opened in 1947. All have rich athletic traditions.
Now there are 19 high schools in Bakersfield, each with its own sports history. Four are private (Garces, Bakersfield Christian, Northwest Christian and Bakersfield Adventist).
Bakersfield College was established in 1913, and its football program has been a pillar of county athletics since its debut in 1922. The Renegades reached new heights when Memorial Stadium opened in 1955 while the rest of the campus was still under construction. Before 1956, BC classes were held at Bakersfield High School, and BC games prior to 1955 were played at Griffith Field.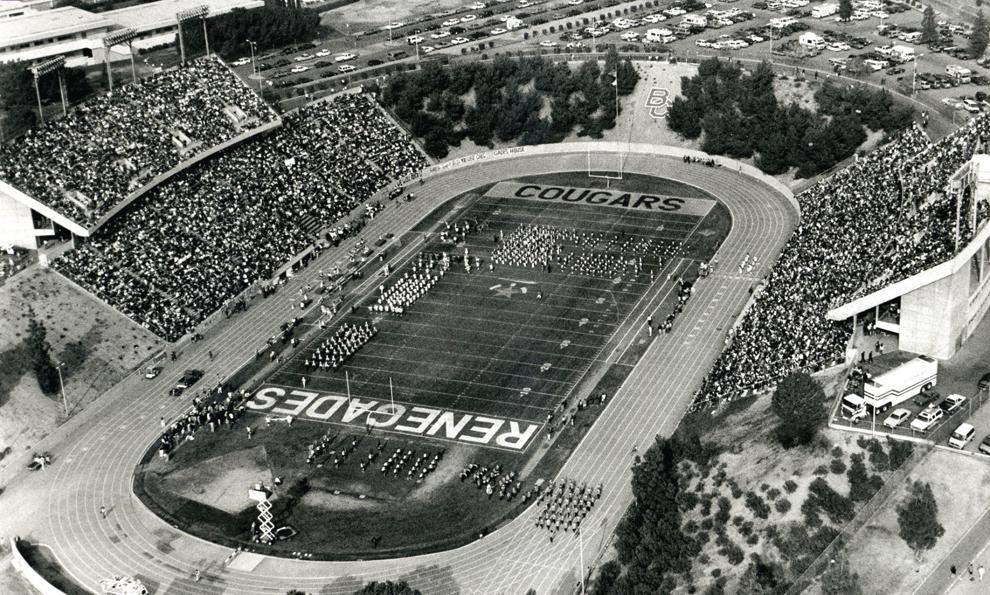 "When they moved the college up to Panorama (Drive), the first thing they built was the stadium," said Carl Bowser, a 1956 BHS graduate and two-year BC player who would spend 30 years in the BC athletic department as a coach and athletics director.
"Rooter buses came to the games from all parts of the town. KC Steakhouse and different bars ran rooter buses. It was that stadium. Coach (Homer) Beatty took over the program and started winning games. Those things got the attention of the community. It put BC on the map."
The average per-game attendance at BC games topped 10,000 in each of the first 28 seasons the Renegades played in Memorial Stadium and was above 13,000 for 20 straight seasons from 1958-1977.
Other county junior colleges have had success. Taft College was a football power from the 1970s until the program was dropped for budget reasons after the 1993 season. Taft has had one of the state's top men's soccer programs in recent years. Cerro Coso in Ridgecrest doesn't play football, with baseball and basketball its most notable sports.
Cal State Bakersfield, which opened in 1970, was a longtime NCAA Division II power with national championships in seven sports and hundreds of All-American athletes.
In 2006, CSUB began its move to Division I and became a full Division I member in 2010. It joined the Western Athletic Conference in 2013 and has earned NCAA Tournament team berths in men's basketball, men's soccer, volleyball, baseball and softball since the D-1 move.
In professional baseball, Bakersfield was a charter member when the California League was formed in 1941. Baseball Reference.com also notes Bakersfield housed pro teams in 1910 and 1929. Now coined the Bakersfield Blaze, the team has played at Sam Lynn Ballpark ever since 1941, with a three-year hiatus for World War II and four seasons in the late 1970s and early 1980s when there was no team.
The Bakersfield Condors attract the largest crowds of any full season sports entity in Kern County. The Condors averaged 5,195 per game last season.
Auto racing has been hugely popular in Kern County. The annual March Meet at Famoso Raceway, also known as the U.S. Fuel and Gas Championships, attracts thousands of spectators each March and has generated millions of dollars for the local economy since it debuted in 1959.
Bakersfield Speedway, the one-third mile long clay track in Oildale, has been a popular part of the Kern County racing scene since it opened in 1946.
Kern County Raceway Park, a half-mile oval speedway adjacent to Highway 43 at Interstate 5, opened in 2013. It replaced Mesa Marin Raceway, which operated from 1977-2005 and ran NASCAR-sanctioned races. Mesa Marin hosted nine NASCAR Craftsman Truck Series events between 1995-2003.
Passion for sports in Bakersfield surely will continue. Whether it's near-capacity attendance at the Condors' annual "Teddy Bear Toss" game, the packed crowds at the yearly CIF State Wrestling Championships, which Bakersfield has hosted each year since 2003, or the crowded bars and restaurants with patrons watching fall football games, interest seems to keep growing every year.
This first appeared in a Californian special publication, "The story of us," Aug. 6, 2016.