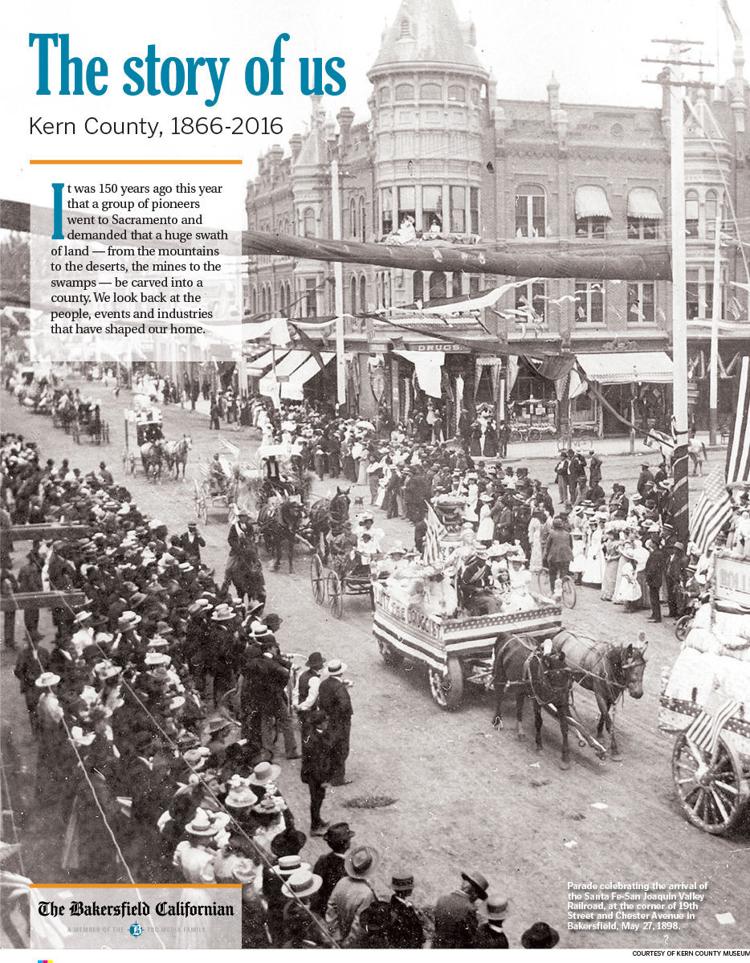 1 For the first time, The Californian has published online "The story of us," a collection of history pieces, old photos, columns and an exhaustive timeline chronicling 150 years of Kern County history. It had been included with the printed paper on Aug. 6, 2016, but not made available to online-only readers. Now it is.
On Sept. 10, 1863, Col. Thomas Baker and his family arrived at Kern Island and moved into the former Bohna home. Baker acquired the rights to drain the Kern Delta and began reclaiming the swamplands in the area. In just two years, he planted 10 acres of alfalfa in an area roughly bordered by present-day 14th and 17th streets and K and P streets in what came to be known as Baker's Field. 
Arvin, established in 1910, was named for Arvin Richardson, a storekeeper there who later became prominent in community affairs and president of a water company. 
Delano was named by the Southern Pacific Railroad in honor of Columbus Delano, at the time the U.S. Interior secretary. 
You'll find the meaning behind the names of more than 35 cities and places.
One is the California Standard Oil Well 1. It was one of the early wells that in 1899 started a new oil field called the McKittrick Field. The well pumped about 150 barrels of oil per day for the first six months — its last production was in April 1929. 
Buttonwillow Tree, another landmark located on Buttonwillow Drive just a half mile north of Highway 58, gave the town its name. It served as a landmark on an old trans-valley trail and later became the site of settlers' stock rodeos. 
Of these 47 landmarks, find out which ones you still need to visit.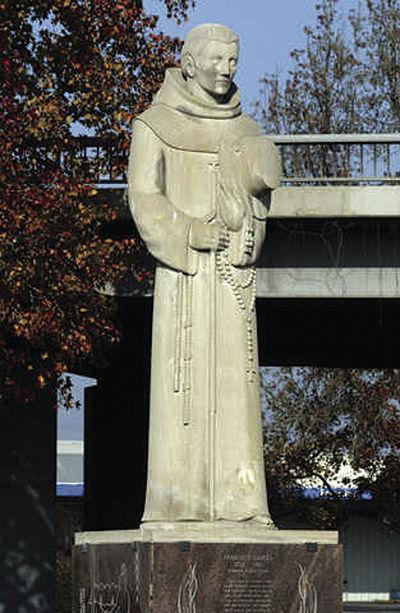 4 One of the famous landmarks that most of us have seen is Garces Circle. But who was this Garces guy?
Father Francisco Tomas Hermenegildo Garces came to the area now known as Kern County on April 26, 1776, arriving in the vicinity of a Tejon Indian settlement. He stopped on the site later known as Bakersfield.
Just a few days later on May 1, Father Garces came upon a river he described as crystalline, bountiful and palatable, which he named Rio de San Felipe, now known as the Kern River.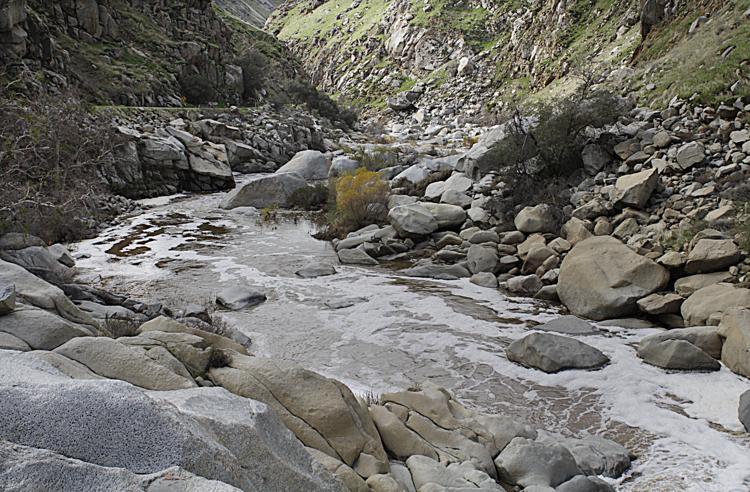 5 Speaking of the the great Kern River, in 1851, a group of explorers from John Fremont's party discovered gold along the river, and in 1853, at Greenhorn Gulch on Greenhorn Mountain. 
This sparked a gold rush in the area in 1853 to 1855.
According to the USGS Mineral Resources Data System, there have been more than 1,209 named mining claims in Kern County. Almost half of the gold produced in Kern came from two gold mines, the Yellow Aster Mine near Randsburg and the Golden Queen Mine near Mojave. 
California's first daily newspaper, the Daily Alta California, wrote on Aug. 19, 1854, "The report from the Kern River Mines continues to be very flat-numbers are leaving daily for the diggings. There appears to be no doubt of the truth of the reports." 
6 If we fast-forward a few decades to the year 1900, Kern County had a lot going on that year.
An electric system was established in Bakersfield, and Midway Oilfield was discovered in 1900. 
Also, Tehachapi News began publication that year, and the first track was laid for an electric streetcar system in Bakersfield. 
On May 1, 1900, free postal delivery began in Bakersfield with just two mail carriers, and on June 2, the dedication of the Beale Memorial Library, the first free library in Kern County, was held in downtown Bakersfield.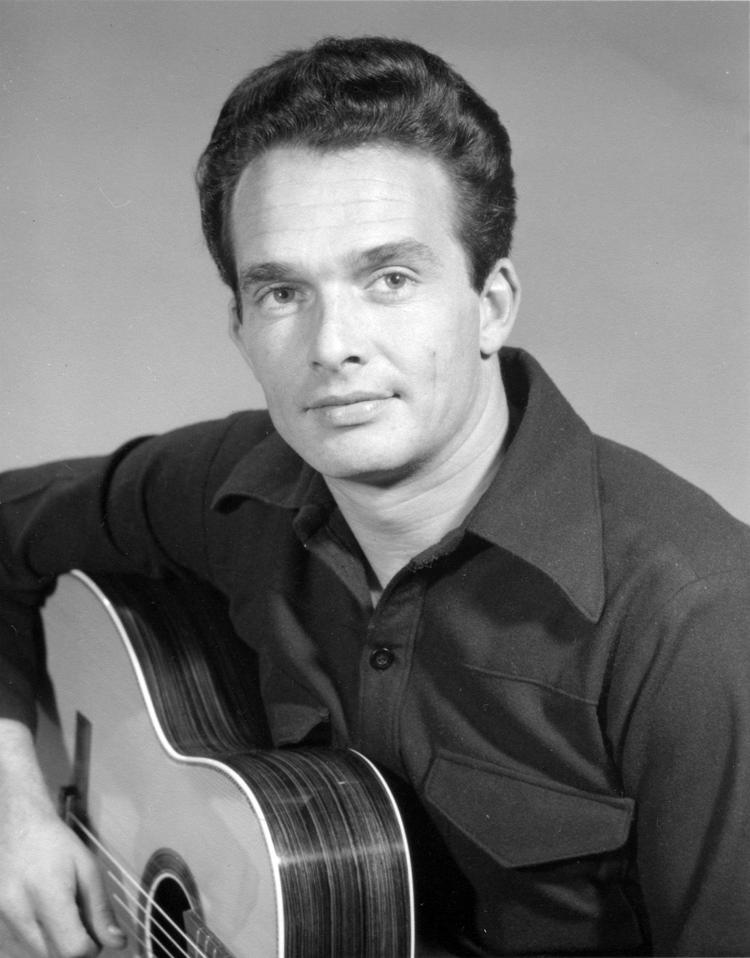 7 Now let's get to some famous people from Kern. There were politicians, musicians, athletes and more. 
Earl Warren graduated in 1908 from Kern County High School, which opened June. 9, 1893. 
Many years later, in 1943, Warren took office as governor of California. He went on to be the first California governor elected to three terms and to be chief justice of the U.S. 
Just a few years earlier, Merle Haggard was born on April 6, 1937, to James and Flossie Haggard at Kern General Hospital in Bakersfield.
Then in June of 1948, professional football player and sportscaster Frank Gifford graduated from Bakersfield High School. 
And let's not forget about former Stockdale High quarterback David Carr being the first player chosen in the NFL draft in 2002.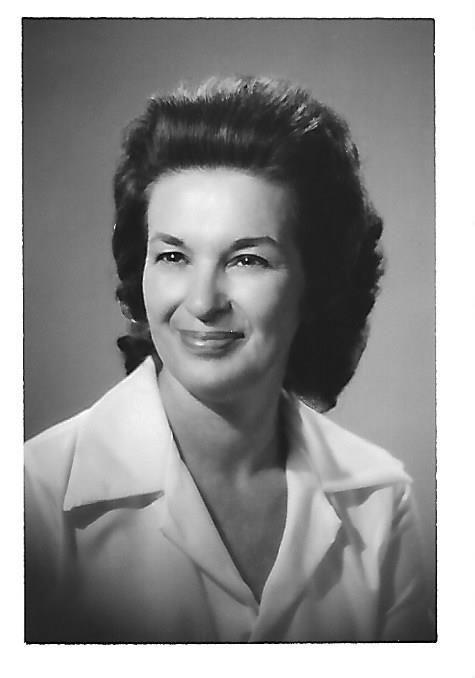 8 Men weren't the only ones to have prominent moments in Kern's history. There have been plenty of women who have made a name for themselves in the county. 
On Oct. 10, 1911, California passed women's suffrage. Four days later, Sybil Chenoweth became the first woman to register to vote in Kern County. 
Fast forward six years and Katherine Stinson became the first woman pilot to fly over Kern on a non-stop flight from San Diego to San Francisco on Dec. 11, 1917.
In 1919, Grace Storey Dorris became the first woman elected to the California State Assembly by Kern County voters, and Mary Holman was appointed the first Bakersfield Police Department policewoman in 1941.
In July of 1942, Kern's first Women's Army Auxiliary Corps recruit, Dorothy Beardsley Johnson, was accepted, and on May 18, 1953, Jacqueline Cochrane became the first woman to exceed the speed of sound while flying an F-86 at Edwards Air Force Base.
In 1966, Bakersfield native Elizabeth Borton de Trevino won the Newbury Medal for children's literature for her book "I, Juan de Pareja."  
The girl power continued to 1980 when Mary K. Shell became the first woman elected mayor of Bakersfield, and in 1983 when Pauline Larwood became the first woman to serve on the Kern County Board os Supervisors.
And finally in 1994, Irma Carson became the first African-American woman elected to the Bakersfield City Council, representing Ward 1.  
9 We couldn't go an entire "10 Things" without mentioning some history about newspapers in Kern County.
Kern's first newspaper, the Havilah Weekly Courier, began publication on Aug. 18, 1866. 
The newspaper moved to Bakersfield in 1869 and underwent various name changes over the years. In 1897, Superintendent of Schools Alfred Harrell purchased what was then called The Daily Californian and renamed it The Bakersfield Californian in 1907.
Then, as we mentioned earlier, in 1900 Tehachapi News began publication.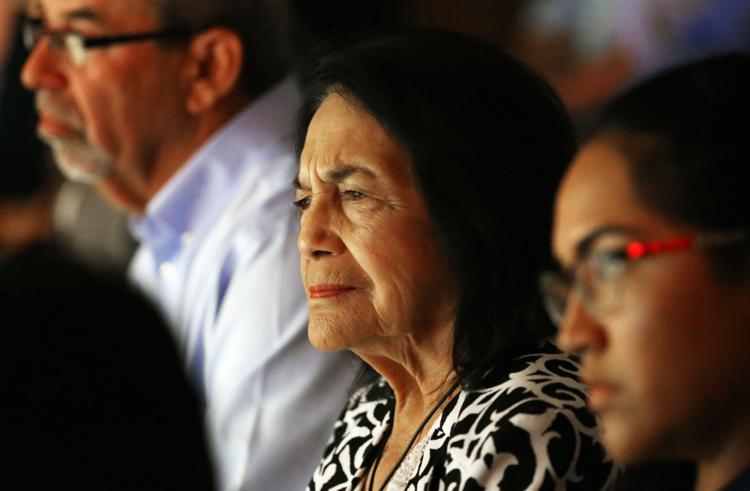 10 As you can see, Kern County's history is rich, colorful and diverse.
Our county has produced some pretty important people, like Kevin McCarthy, a House majority leader, and Bill Thomas, a House Ways and Means Committee chairman.
Buck Owens made his home on the streets of Bakersfield.
Cesar Chavez and Dolores Huerta birthed what has become an international labor rights movement.
So why are we telling you all of this? We want you to know how great Kern County is.