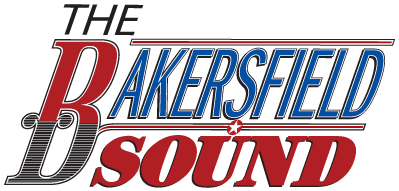 ---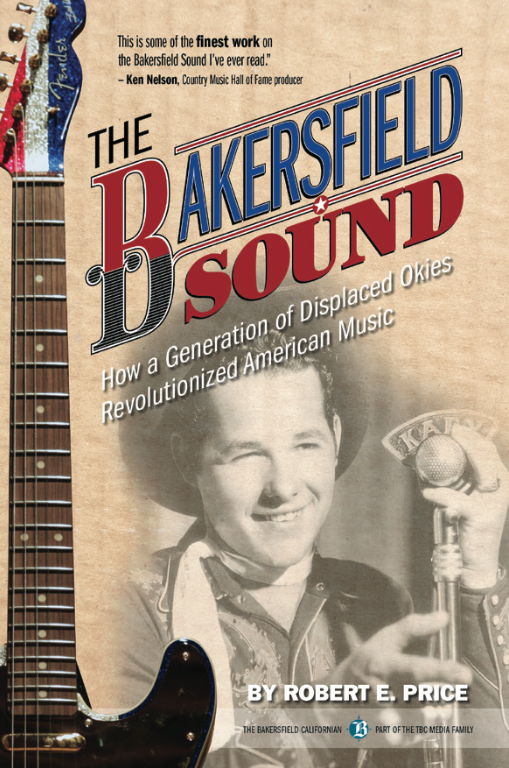 About
"The Bakersfield Sound," Robert E. Price's authoritative history of the hard-edged style that transformed country music, is now on sale for $21.95.
"The Bakersfield Sound: How A Generation of Displaced Okies Revolutionized American Music" is more than 275 pages and features 50 photos, many never before published. Anyone with an interest in Bakersfield, music or great stories will love this fast-paced history of the movement that turned laborers like Buck Owens and Merle Haggard into household names, and its lasting and widely felt influence on style, instrumentation and attitude in American music.
Price is the award-winning editor of The Bakersfield Californian and has written and spoken extensively about the Bakersfield Sound since 1997. His writing includes liner notes for a Merle Haggard box set and a chapter for the Country Music Hall of Fame's official "Bakersfield Sound" exhibit guide.
Click here for a review of the book
"Price has been researching and writing about this topic for many years, and his expertise shows. ... This book will appeal to those interested in music history, as well as to those who enjoy behind-the-scenes stories. Those who love the Bakersfield Sound already, and those who are just warming up to it, will develop a deepening appreciation for the artistry and importance of the music. The Bakersfield Sound, like music itself, has the power to move people in surprising ways."
-- Melissa Wuske, Foreword Clarion Reviews
Read the full review here
"Price's writing, though incredibly detailed and painstakingly researched, never bogs down in academic dullness; you can tell he's a passionate fan. And he pays tribute not just to the obvious stars, but to those who helped the scene come together before, during and beyond Owens and Haggard — musicians such as Dwight Yoakam, the Mavericks and Brad Paisley."
"He even adds appendices listing "Founders," lesser-known lights and a walking tour of addresses in Bakersfield worth visiting."
"If you weren't already a fan, Price's encyclopedic scope will have you seeking out the music of Buck Owens and the Buckaroos, Merle Haggard and the Strangers, and other Bakersfield stars. Put them on while you enjoy the book, and you'll be transported to a time of pure American music."
-- Blue Ink Review
"The Bakersfield Sound: How a Generation of Displaced Okies Revolutionized American Music is a fascinating story well told. As Robert Price writes in his book's afterword, "Much bigger things are at stake in resurrecting and celebrating the legacy of the Bakersfield Sound: civic pride, but also a greater understanding of the city's place in history — musical, economic, and cultural." No small amount of that "greater understanding" can be achieved by reading Price's book."
-- Randy Poe is the co-author of "Buck 'Em! The Autobiography of Buck Owens," a Grammy-nominated record producer and president of Leiber & Stoller Music Publishing in Los Angeles.
Read the full review here
"Price, the executive editor of the Bakersfield Californian newspaper, weaves a savvy blend of personal anecdotes and broader historical narrative in this work. The result firmly defines the Bakersfield sound as a gritty, visceral style of music about personal struggle, as opposed to the more formulaic and melodically elegant material produced by the mainstream Nashville-based music industry. ... Price captures that atmosphere well thanks to his extensive interviews (and, readers may imagine, long-standing relationships) with small-business owners and other assorted characters who still live in the Bakersfield area. Indeed, the book's greatest asset is this local flavor; the author excels when describing barkeeps, backing musicians, and the relationships between them."
-- Kirkus Review
"I have never seen anything equal to it. The depth to which (Robert Price) took it has not been approached to my knowledge. (Price's) dedication to detail (and) enthusiasm to the task was apparent throughout."
-- Buck Owens
"It's clear that (Price) has a great respect and appreciation for the material. This is some of the finest work on the Bakersfield Sound I've ever read. Maybe the finest work."
-- Ken Nelson, Country Music Hall of Fame producer for Capitol Records
"Seldom does a truly definitive book come along on any subject, but Robert Price has bucked the odds to produce one here. The Bakersfield Sound is original, comprehensive and accurate. It is also crisply written, so it is a pleasure to read. The author provides the why as well as the who and what of Bakersfield's unexpected musical prominence in the second half of the twentieth century, offering perspectives that reach beyond the music scene toward deeper cultural roots. Unambiguously recommended."
-- Gerald W. Haslam, acclaimed author of "Workin' Man Blues: Country Music in California"
"You sure covered it pretty good."
-- Red Simpson