Community Voices: On World AIDS Day, we salute progress and consider remaining challenges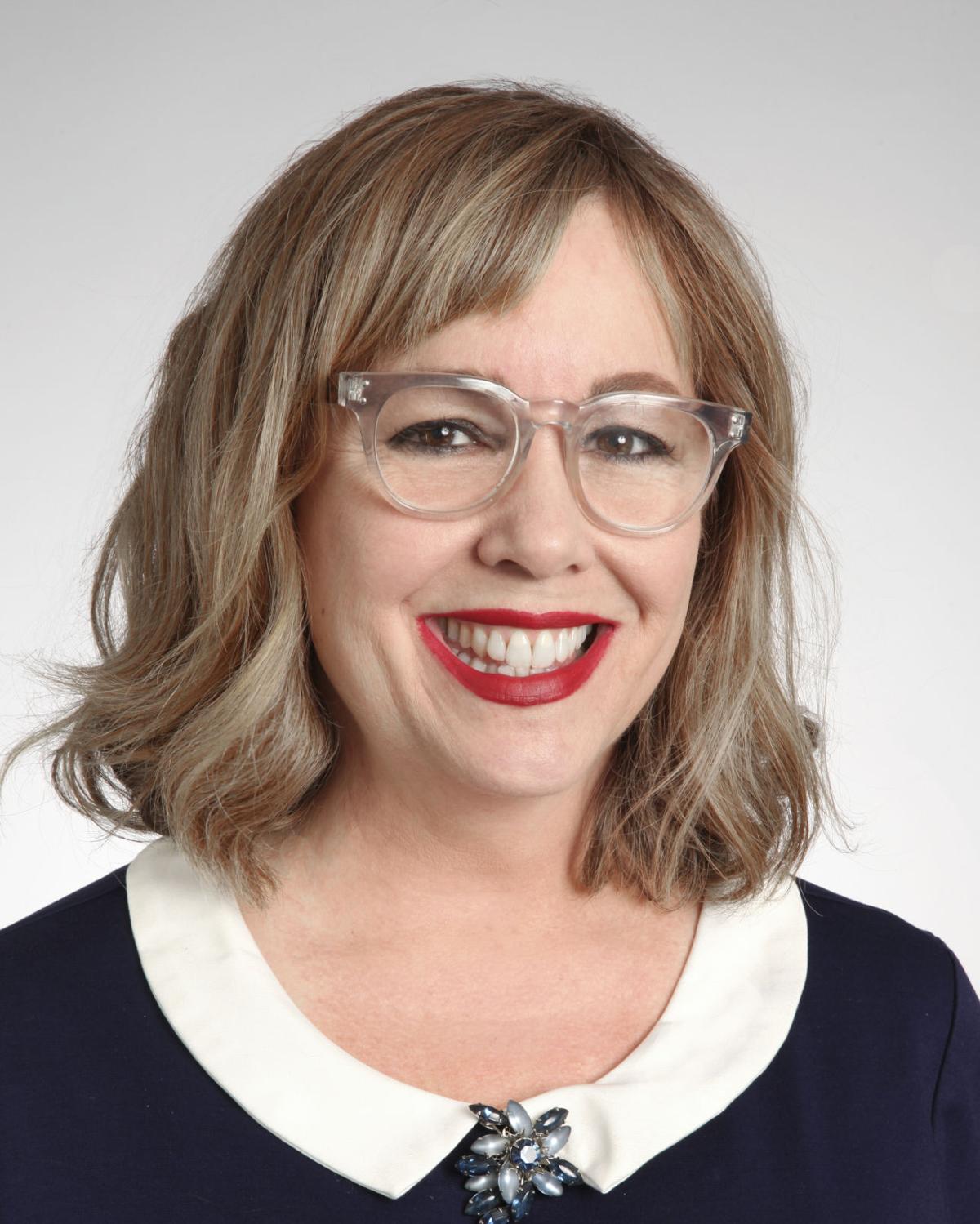 In the early days of the AIDS epidemic, there weren't enough Cal Dennys. An openly gay man in Bakersfield – which took a measure of courage back then – Cal formed the first AIDS hotline in Kern County and put himself squarely on the front lines of this new and mysterious virus that some were calling the "gay plague," divine retribution for the "sin" of homosexuality.
The world needed empathy and understanding, yes, but also a healthy dose of in- your-face advocacy. Cal — fierce, funny and fed up — was the man for the job.
But then he started losing weight. He'd become frail, couldn't keep anything down, had grown confused. So when the diagnosis came in 1986, it was devastating but not shocking: AIDS. On one particularly bad night, Cal's partner, Bill, got him to a local hospital – he could barely walk by this time and had no control over his bodily functions – only to be told that the compassion Cal had shown to so many AIDS patients would not be extended to him. The hospital couldn't – or wouldn't – admit him.
Staffers called an ambulance, which took the couple two hours away to Santa Barbara. "It was the worst moment of my life," recalls Bill Phelps, Cal's partner. Bill oversees programs and services at Clinica Sierra Vista, which supports and serves the clinical needs of about 400 HIV/AIDS patients. "In the early years, from '83 to '87, there was no hope."
Yet out of that despair emerged a social/political/civil rights movement that brought HIV/AIDS into our consciousness and forever changed the way we regard members of the LGBTQ community. And hope? It followed.
On Friday, our community will mark the long struggle on World AIDS Day, a moment to reflect on the toll here in Kern County and around the globe. There will be free, confidential HIV testing, and doctors, patients and those who work in the field will share information about where we are now in the epidemic. The event runs from 10 a.m. to 2 p.m. Friday, at 2100 H St., in the parking lot near the Self Help Credit Union. Everyone is welcome, but organizers hope to see many young faces, from a generation that would find the injustice and inhumanity shown to the first AIDS patients inconceivable. Back then, medical professionals put on ridiculous suits that looked more appropriate for walking on the moon than offering care and solace to a fellow human. Today, we know that touching an AIDS patient does not spread the virus.
Back then, Bill was asked by his boss at the oil company where he worked whether he had AIDS because the supervisor had a "duty to protect other workers." Today, that boss and the company would be sued — and lose. Back then, a local mortuary refused to allow a funeral service for an AIDS victim inside its chapel. Today, a bakery that declined to make a cake for a same-sex wedding was the subject of an effective boycott. Yes, we've come that far.
But it was too late for Cal, who died from AIDS before much was known about the virus that causes it, and long before the development of "miracle" drugs that have extended lifespans to normal ranges. It's taken suffering and the loss of too many lives, but our better angels have emerged, as our better angels usually do.
In a generation, we've gone from shunning patients to embracing them. Same-sex marriage is the law of the land. (Speaking of which, Bill found love again after Cal, marrying Charlie on Halloween.) World AIDS Day is an inflection point, an opportunity to remember the early days, take stock of where we are now and look forward. It also offers a sobering reminder that there can be a downside to hope, a troubling there's-a-pill-for-that byproduct of decades of medical advances: Too many young gay men – still the group at highest risk - are having unprotected sex.
In 2016, there was a 3 percent increase in both the 13-to-19 and 20-to-29 age groups. Those 30 to 39 saw the sharpest spike at 23 percent. Overall, there were 2,024 people with HIV/AIDS in Kern County, up 12 percent over the year before. Fifty-seven percent of patients are Hispanic/Latino, 21 percent are white and 20 percent are African-American. The vast majority – 85 percent – are men. Gay men account for 48 percent of new infections, heterosexual contact comprised 10 percent and intravenous drug use is responsible for 4 percent. (There was no risk assigned in 32 percent of new cases.)
Several hundred more in Kern County are unaware of their HIV status, which is where the Kern County Public Health Department and organizations like Clinica Sierra Vista come in. With federal funding, we target at-risk communities such as the homeless, recently incarcerated, residents of shelters and recovery homes and farmworkers. We also reach out to those who know of their positive diagnosis but have lost their access to care or have not pursued it. In addition to a few private physicians, there are three entities that provide direct medical care services to those with HIV/AIDS: Clinica Sierra Vista, Kern Medical Center/Sagebrush Clinic, and Public Health, which provides STD/HIV testing and primary-care services.
There are barriers to care, chief among them the chronic shortage of health-care providers to cover the needs of our vast, 8,000-plus square miles of rugged, mostly isolated terrain. Transportation is unreliable for those living far from metropolitan Bakersfield. Language and cultural barriers are tough to overcome.
And then there is the stigma. Bakersfield isn't Los Angeles. Bigotry is alive and well in the Central Valley. But acceptance is taking hold and there's another silver lining: The Affordable Care Act and the Medicaid expansion. While they are still the law of the land – or at least in the Golden State – people who need medical treatment will get it. There's a lot to celebrate.
But. But what do you do about the young, who never saw the haunted eyes and lesions covering the withered bodies of the wraiths in the isolation wards? How do you make Cal's death – and the deaths of millions of others – still mean something? By telling their stories.
Join us on World AIDS Day to keep alive the memories and sacrifice.
Jennifer Self is director of community relations and public affairs at Clinica Sierra Vista, the largest network of community health centers in the Central Valley.
What: Free HIV testing; speakers will share a snapshot of where we are today; information, vendors and support
When: 10 a.m. to 2 p.m. Dec. 1
Information: Mike Gonzalez of Clinica Sierra Vista, 324-3262; Natasha Felkins of Planned Parenthood, 334-4416