After more than 30 years defending clients in Kern County courtrooms, Michael C. Lukehart is closing up shop.
The veteran defense attorney, known for his professionalism, erudition, dry sense of humor and pithy quotes regarding not only his own cases but various legal matters both in the county and nationwide, has decided it's time to pursue other interests.
He worked for years in the Public Defender's Office before opening his own practice in 2008. 
Among the professional recognition he's received, the California Public Defenders Association in 2002 named him as "Defender of the Year" in a statewide honor. 
While not completely ruling out a return to criminal defense, Lukehart, often spotted wearing a cowboy hat in the halls of Kern County Superior Court, has given his final closing argument for the foreseeable future.
Despite this change, as anyone who has ever asked Lukehart, 63, about his day knows, he is still doing neither good nor bad, but "tolerably well."
Following are his responses to a series of questions posed by The Californian.
Q: After decades in the legal field, how are you feeling about retirement?
A: Oddly apprehensive. While I cannot say that I will never take another case, should one interest me, it is time to close up the practice. My friends tease me about the "after breakfast" problem, but things will work themselves out.
A: I think that any thoughtful professional realizes that there comes an inflection point in a career where one moves from looking outward to looking inward. There is a vast difference between asking, "What can I accomplish with this case?" and asking "What do I have left to prove with this case?"
After more than 280 felony jury trials, along with assorted other matters, it was becoming increasingly difficult to find new challenges. When that certain ennui sets in, it is time to move on and find other ways to become useful.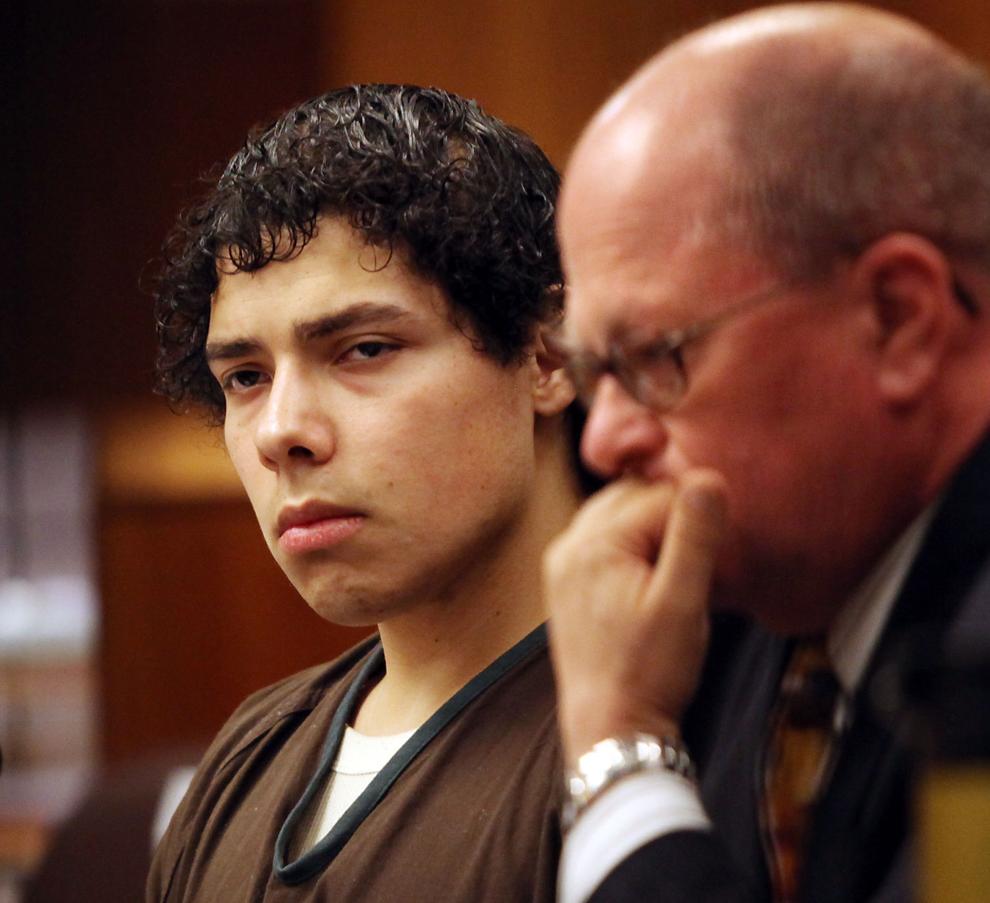 Q: Any concerns that you might get bored without having clients to defend, trials to prepare for?
A: Naturally. This week was the first week of my life since January of 1982 that I did not have an active, and demanding, caseload. I do not think that most people realize just how personally and intellectually consuming a legal career is. Done right, it is truly a calling. Everything in your life is seen through the prism of the law and your specialty. It shapes the way you think. You go to bed every night and wake up every morning with your caseload roiling around in your brain. For a litigator, it is never far from the surface.
I have always felt that what we learn in law school is a new language: it looks like English, it uses the same vocabulary, but it encompasses a different way of thinking and communicating. It becomes really apparent when you see laypeople attempting to represent themselves. They may have done their research, and are using legal words and phrases, but it just comes out a little off, like my Spanish.
Q: Why did you choose a legal career?
A: In law school you see two kinds of students. The first type, the vast majority, are there for what I call the "externalities." They think they're there to "be" a lawyer, to have the indoor work, no heavy lifting, wear a suit, sit at a desk in a nice office, make a good living, get some interesting stuff to do, have a little status.
Then there are a few who are compelled, fascinated by what lawyers "do." When I was 10 years old, I read Louis Nizer's book "My Life in Court" and I was totally transfixed. I had my calling, I was going to try cases to juries. By the time I was 12, I was sneaking out of school, bicycling to the nearest courts and watching (mostly civil) trials. In the sixth grade, I read Wellman's "The Art of Cross-Examination," still one of my favorite books. My path was set.
The aesthetic of trial work fascinates me, and satisfies my aggressive impulses, in that we engage in a true zero-sum game. What one party gains, the other party necessarily loses. There is no other place in society where this is institutionalized.
Q: Why did you go into criminal defense?
A: This is an example of fortuity in life. My ambition was to do civil trials. In 1981, I needed a job and wanted to get out of Los Angeles, so I applied to Kern County for what I thought would be a temporary position. Back then, they hired all lawyers off the same list, so I have an 8 a.m. interview with Bill Weddell, the public defender, a 9 a.m. with the DA, and a 10 a.m. with county counsel. It was a pea-soup-fog day, so I got to the first appointment five minutes late. At 8:15, Bill offered me a job, I accepted, canceled the other interviews, and hence a career.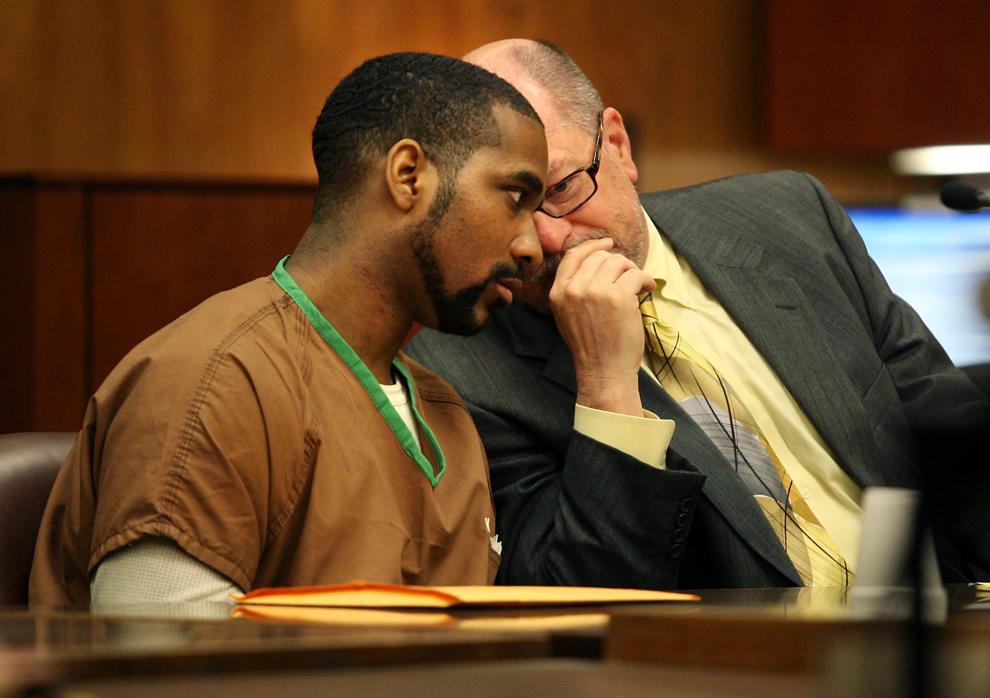 Q: What has a long career in the legal field taught you, both about yourself and life in general?
A: When you are having a heart attack, go to the hospital, not the courtroom. (Note: In 2009, Lukehart ignored symptoms of a heart attack and, instead of checking himself into a hospital, went to court in the morning to give a closing argument in an attempted murder case. That afternoon, he was in a bed at San Joaquin Community Hospital with a stent inserted in a major artery.)
Q: Looking back, is there any single trial that stands out as the biggest of your career, whether in terms of the media attention it received or what was at stake for your client?
A: Every case is the most important case in the world for that particular client. I cannot imagine picking out any particular case as more or less significant. Every single one of them becomes all-consuming once you get into the court. Whenever I hear a lawyer say that some case is "just a ..." I know they are not truly serious about what they are doing.
Q: How have other things in your life related to the legal profession? For example, your Roman Catholic faith, was that integrated into the way you practice law?
A: I could talk for hours about the relationship between natural law and our conception of formalized justice, but I think I will just leave it at the thought that I find no conflict between my personal beliefs and what I did in courtrooms.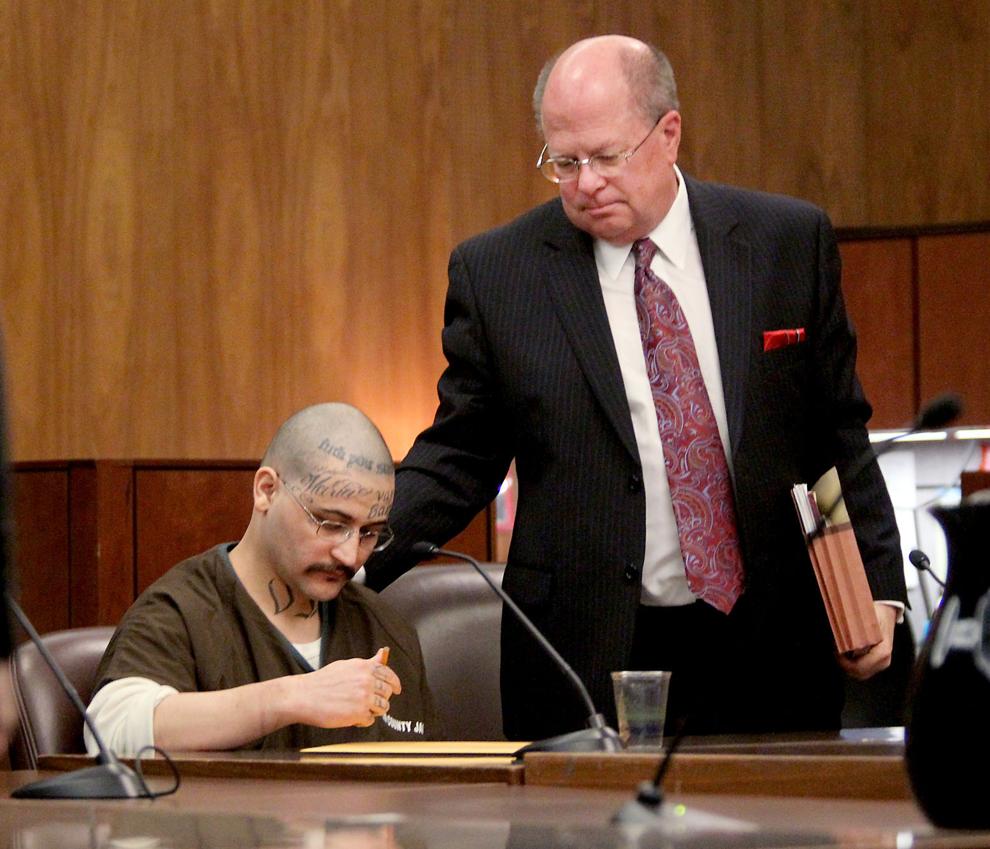 Q: How did you feel about cases where you were representing someone who you knew was guilty?
A: Just fine. I have enough faith in, and understanding of, the criminal justice system to believe that aggressive advocacy by all parties works. A further paradox is that aggressive advocacy for a defendant is not just for the benefit of the defendant: It is for the benefit of all of us. I do not want to live in a society where the least among us, the most despised, cannot get top-flight legal representation when they are charged with horrible crimes.
Q: You were once told by a reporter in Monterey that you look like a "TV attorney." How did you take that? Are there any shows you've seen on television that you feel portray the profession in a relatively accurate light?
A: I was amused. I think I was the only one in the courtroom with a pressed shirt. I don't watch television shows, but I think that Paul Newman once captured a lot of the agony and frustrations of a trial attorney in the movie "The Verdict."
Q: How have things changed from when you first began practicing?
A: Two things come to mind. The first is that the profession has become much more bureaucratized and institutionalized for all parties. There is very little room for the independent criminal defense attorney, especially since good legal service has become so expensive that normal middle-class people are shut out of the market.
The second is that the "victims' rights" movement has politicized and bureaucratized some very bad ideas. The criminal justice system is a way of imposing penal sanctions on people who behave badly. It is not set up, and is not competent, to do anything else. The thought that people who have suffered horrible wrongs should attempt to find solace, or "closure," through peripheral participation in court proceedings, rather than through faith, family and community, is profoundly mistaken and harmful. I notice that the people who claim the loudest to have found that closure are the ones who are still hanging around the courts 15 years later.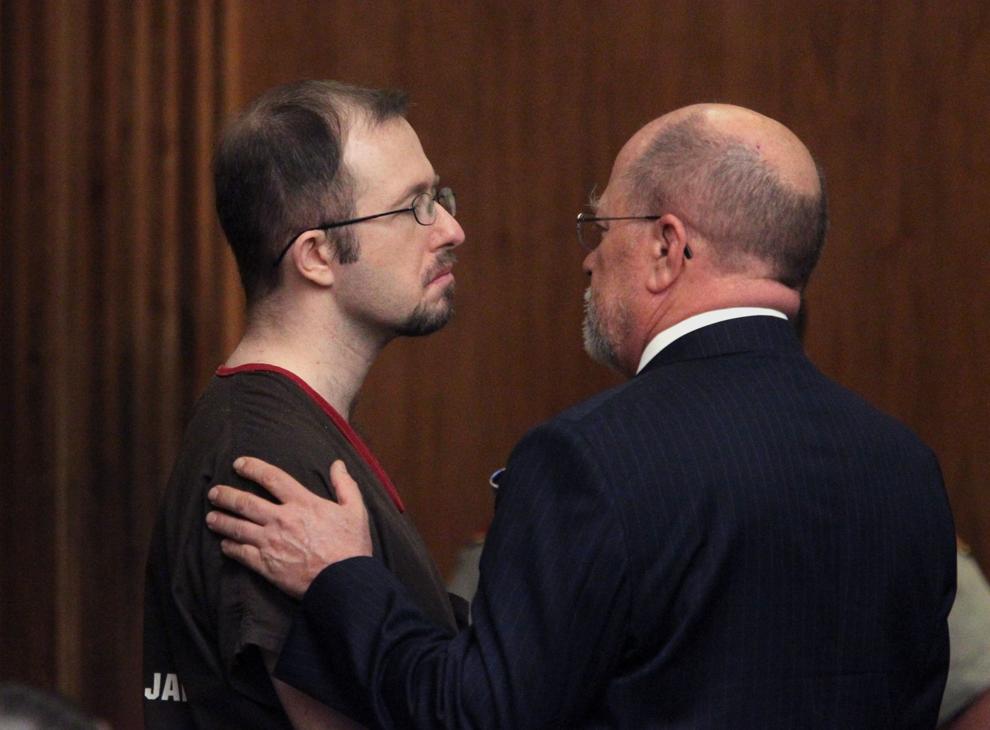 Q: The technology everyone uses is different, but have there been any fundamental changes in the way you go about preparing for and participating in a trial?
A: No. Learn the facts, learn the law, advocate for your client.
Q: If there was one law you could repeal, what would it be?
A: That's a tough one: it is a target-rich environment. I suspect that my personal favorite would be to repeal the asinine gun laws that apply only to people who are least likely to misuse guns.
Q: Do you have any thoughts for young lawyers just starting out?
A: 1. Never forget who your client is. 2. Don't take crap. If you take it, you deserve it.
Q: How do you want to be remembered by others in the profession?
A: I am not quite ready to write my own obituary.
Q: What are your immediate plans upon retiring?
A: Well, I definitely am not going to become a court-watcher.