Today is Special Friends Day: Gates open at 9 a.m. for people with special needs. There are several activities available throughout the morning. The gates open to the general public at 3 p.m.
Hours: 3 to 10 p.m. Carnival hours are 3 p.m. to closing.
Prices: Adults are $12, seniors (62 and better) are $9, children (6-12) are $5, children (5 and under) are free, active and retired military members are free with military ID. Parking is $10. (Visa/Mastercard is accepted at all admission gates.)
TODAY AT THE BUDWEISER PAVILION
War, free concert at 8 p.m.: War is bringing its biggest hits to the Kern County Fair. The group has been performing a unique blend of rock, funk, jazz, Latin and reggae music to audiences worldwide since 1969. Some of War's best-known songs include "Why Can't We Be Friends," "Low Rider," "Summer" and "The Cisco Kid." Listeners are sure to make a lot of new friends in the audience as they listen to the sounds of the 1960s, 1970s and 1980s.
TODAY AT THE VILLA FESTIVA STAGE
Recreacion Musical: 5:30 to 7:30 p.m.
Kupido: 8:30 to 10:30 p.m.
TODAY'S STAGE PERFORMANCES
Magic of Frank Thurston: 4, 5:30 and 7:30 p.m. at the KC Lane Stage
Powerhouse Percussive Dance: 4 p.m. at the Main Plaza Stage, 5 and 6:30 p.m. at the KC Lane Stage
Something Ridiculous: 4 p.m. at the Goode Time Stage, 5:30 p.m. at the Frontier Stage and 7 p.m. at the KC Lane Stage
Beverly Belles: 5, 6 and 8:30 p.m. at the Main Plaza Stage
The Alley Cats: 5:30, 6:30 and 9 p.m. at the Main Plaza Stage
Hypnotist Tina Marie: 7 and 9:30 p.m. Frontier Stage
Black Gold Cloggers: 7:30 p.m. at the Goode Time Stage
Piano Madness: 7:30 and 9:30 p.m. at the Main Plaza Stage
Creation: 8 p.m. at the Frontier Stage
FIVE BEST BETS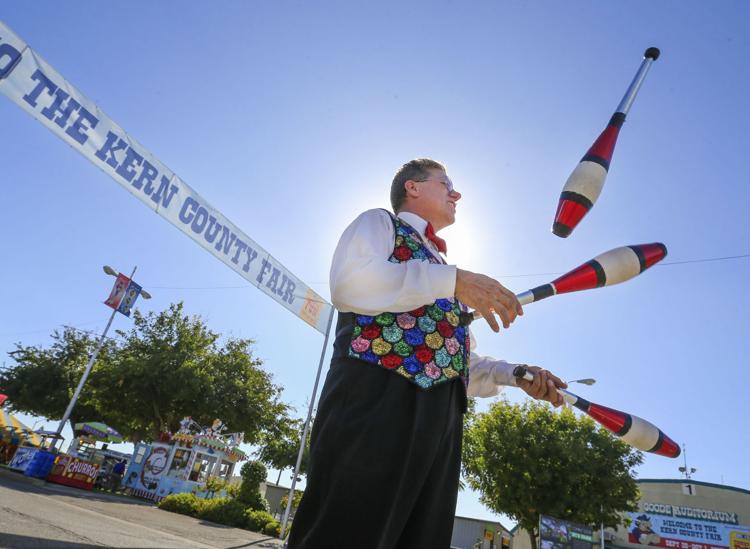 Head to the circus: Come one, come all to the Russell Brothers Circus. At 4 and 8 p.m. at the KC Loop, see this family circus juggle knives, balance on chairs, perform magic tricks and make audiences feel like kids again. 
Attend a beef clinic: Geared toward student exhibitors, the new beef clinic will include a live demo on cattle, showing techniques and educating attendees on current trends and standards. The clinic will be held from 6 to 9 p.m. in the Sales Pavilion.
Participate in Special Friends Day activities: As part of Special Friends Day, individuals with special needs have a multitude of events to attend from 9 to 11 a.m. Brad's World of Reptiles, Slim and Curly Fables, duck races and a turkey stampede are just some of the activities lined up. 
Find out who has the best chili: It's time for a good ol'-fashioned chili contest. Participants will bring in a quart of their homemade chili and judging will begin at 6 p.m. May the best chili win!
Spend the day with animals: The Great American Petting Zoo contains a wide variety of animals, including llamas, goats, sheep, deer, chickens and donkeys. Attendees can get up close and personal with these creatures from 3 to 9 p.m. at KC's Corner.