Candice Shepard was just 23 years old when she jumped out of a two-story San Jose hotel window. Carrying the few items she owned in a grocery bag, she ran barefoot for her life.
Forced into prostitution for a year, Shepard (aka Cash) had a chance to escape a life of abuse when her pimp left the hotel to deliver drugs to a client.
But she was terrified. Her trafficker told her that if she ever tried to leave him or steal from him, he would kill her.
"I finally got enough courage to take off," Shepard said. "Something snapped in my mind."
For days, she was on the run, hiding from the people searching for her. It wasn't until she met her last john — who gave her $150 and set her up with a ride to Kern County — that she was free.
Shepard, now 27, counts herself among a rare class of women caught up in the life of prostitution. Few who are trafficked survive. She's sharing her story during a panel discussion following a screening of "The Abolitionists," a documentary by FletChet Entertainment on the fight against human trafficking. It shows at 7 p.m. Thursday at the Fox Theater.
The film documents a team liberating children from child sex tourism overseas. The team rescued more than 300 girls and put more than 125 traffickers in jail, according to Chet Thomas, the co-director and producer of the documentary.
When Shepard first met her pimp, she wasn't aware of what he did for a living. All she knew is he promised her a comfortable life with food and shelter and a supply of meth, the drug she had been addicted to since she was 11.
However, he tricked her. When they moved to Reno together, he made her pay him for everything he gave her and forced her into prostitution. And she had to stay if she wanted to live to see her daughter again.
Shephard constantly felt her pimp's eyes on her. Just in case she forgot, he would point his gun at her from his car and the red dot from his laser appeared on her chest. 
She worked every night and was ordered not to come back with less than $120. All that money was taken from her — except once.
"One time he let me keep $5, and told me I would never need to spend it," Shepard said.
Shepard, originally from Ridgecrest, is one example of what is happening in Bakersfield every day.
Doug Bennett, founder of Magdalene Hope Ministry, a local non-profit that reaches out to women who are being trafficked through sex trade, said he has been seeing more trafficked women online and on the streets in Bakersfield now than he has ever seen throughout the past 10 years with Magdalene Hope.
Nine years ago, he said there were about 250 different women on the streets throughout a month, but now, there are nearly 1,000 women for sale online and on the street in Bakersfield every month. Out of those women, nearly eight out of 10 are trafficked, Bennett said.
Not all of them are from Bakersfield, though.
Traffickers often bring girls to Bakersfield from other cities, have them work here for a few days and then take them somewhere else, Bennett said.
"They don't know where they are or how long they will be here," Bennett said of the victims. "(Traffickers) can't let them get acclimated. It also keeps the cops off the tails of traffickers."
This isn't just a problem in Bakersfield. It's all over the world. Globally, the average age of a trafficked victims range from 11 to 13 years old, Bennett said.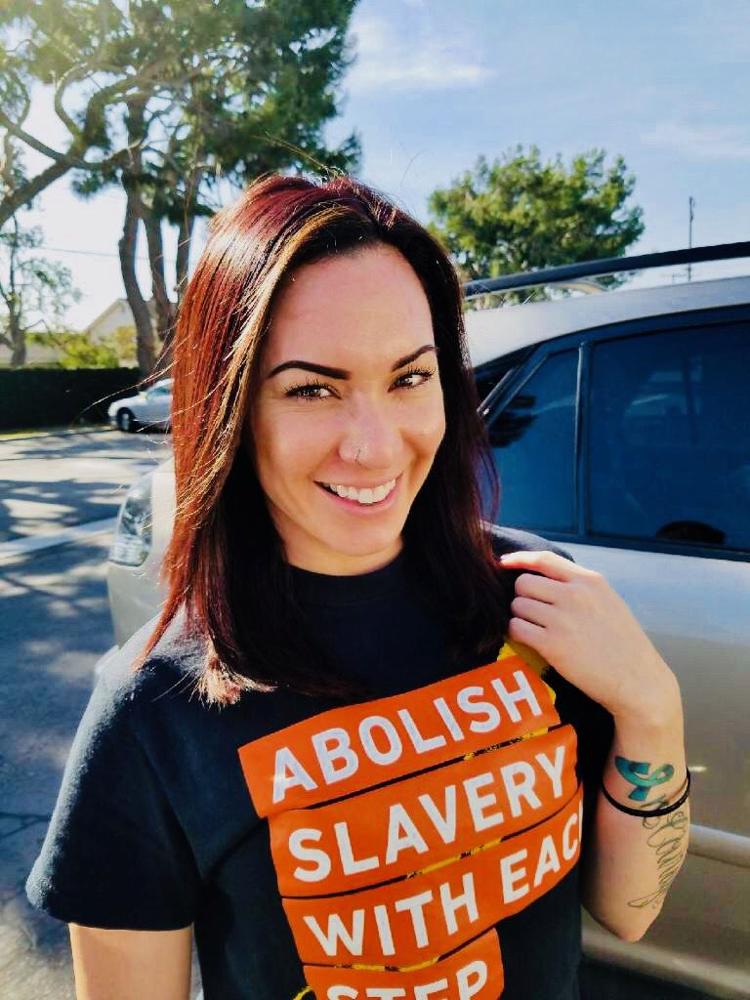 Unlike Shepard, Sierra Swift, who will also speak on the panel, was never forced to do anything she didn't want to. In fact, she was the one in control. At just 22-years old, Swift, who is now 30, was known as a "renegade," or someone who is voluntarily involved in prostitution.
It was an industry she knew well. Her mother was a prostitute and drug addict. She was also abused sexually as a child — an incident that carved a path for her to prostitution as she sought to fulfill a basic human desire: affection.
"I hated it after a while," said Swift, who was attending a community college in San Jose at the time. "I hated the thought of it. I felt so dirty and ashamed."
She realized her college girlfriends were envious of her new high-profile life. They saw her wearing trendy clothes and surrounded by wealthy men. They wanted it, too. She gave it to them.
"I preyed on girls who wanted that lifestyle," Swift said. "I could make money by using those girls."
Swift and her girls, who knew exactly what they were doing, went out to nightclubs and Swift connected the girls with wealthy, drunk men. She took home 75 percent of the profits, making between $3,000 to $4,000 each night — more than enough to pay for her cocaine addiction.
"I didn't care. I didn't care about them or their stories or their families," Swift said. "All I cared about is can they make me money and are they going to rat me out?"
Although Swift never forced her girls to do anything, many traffickers do.
Traffickers often control when the women can eat, sleep and where they live, making the victims financially dependent to them, Bakersfield Police Department Sergeant Ryan Kroeker said.
So far this year, BPD has arrested two suspected traffickers, and Kroeker said the department is going to continue investigating other similar cases.
"You can't take advantage of people emotionally, financially or any other way," Kroeker said. "We are going to make sure (traffickers) are held accountable."
When Swift was 23, she wanted to end the lifestyle. Although she had a choice to leave in the end, she found herself in a situation not unlike Shepard. She was sitting in a hotel room with nothing. She had no money, no family or friends, no home and no job.
"This is my rock bottom," she said she remembered thinking. "I had no hope for any type of a future."
The one thing running through her head at that moment was a Bible verse, Jeremiah 29:11: 'For I know the plans I have for you,' declares the Lord, 'plans to prosper you and not to harm you, plans to give you hope and a future.'
With help from her aunt and uncle, Swift went to rehab three days later.
Shepard also got clean in another shelter called Restoration Ranch, Magdalene Hope's free recovery home for women leaving the commercial sex industry, which includes victims of human trafficking, prostitution, stripping or pornography.
Shepard, who is now the manager at Rescue Grounds Coffee Company in Bakersfield, heard of the recovery home after she and her mother saw a free showing of a movie on human trafficking screened by Magdalene Hope, just like the organization is doing Thursday. That was the first time she heard and learned of the crime.
Swift was a renegade, she had no idea there were some women who were forced into prostitution until she went to rehab. She hopes the film will raise awareness on what is "happening in our own backyard," especially since January is Human Trafficking Awareness Month.
"It's so dangerous. It's the reality of what's happening," Swift said. "People tend to turn a blind eye."
She knows firsthand. Swift paid hotel staff hush money to not report the prostitution ring she was running out of their building. They kept quiet.
Shepard could relate, too. She felt she had no one to help her.
"Money totally runs the world, and it's evil," Swift said.
It has become Swift's mission to raise awareness about human trafficking. She continues to share her testimony because women around the world aren't just being forced to have sex — they are being exposed to all sorts of dangers, including diseases, unwanted pregnancies, violence and mental instability.
She has plans to help end the war on modern day slavery.
"I'm a total threat to the dark side of the world," she said. "I'm going to do big things."