1 A golden retriever puppy will carry on the name of a Bakersfield police officer who died of heart failure. at the age of 23 thanks to a new program started by a service-dog training company.
Through the Fallen Officers Puppy Program, the name Trevor Jones has been passed on to the puppy, according to a release from Service Dogs by Warren Retrievers.
"I wanted to find a way to pay tribute to the officers who have given the ultimate sacrifice, who paid the ultimate price in service to our community," SDWR president and found Dan Warren said in the release.
Jones died on March 20, 2012, just days before he was to be married.
In Virginia, the puppy has already begun its training and will eventually be placed with a child coping with a disability such as autism or epilepsy.
2 "I've switched teams. Vote Trump 2016. Hi pol.".
That tweet came from Hillary Clinton's campaign chairman John Podesta's Twitter account. Podesta has been Clinton's campaign chairman since the beginning of her formal push for highest office in the land.
Podesta's account was hacked after WikiLeaks released more emails, but he is handling the hack better than a mom in a yoga class.
"It doesn't feel great," he said. "But I am kind of zen about it at this stage, personally."
.3 If you want to avoid nuclear war, you better vote for Donald Trump,. says Vladimir Zhirinovsky, an ally of Russian President Vladimir Putin, NBC reports.
In an interview with Reuters, Zhirinovsky said Trump was the only candidate who would be able to de-escalate dangerous tensions between Moscow and Washington.
"Relations between Russia and the United States can't get any worse. The only way they can get worse is if a war starts," Zhirinovsky said.
"Americans voting for a president on Nov. 8 must realize that they are voting for peace on Planet Earth if they vote for Trump. But if they vote for Hillary it's war. It will be a short movie. There will be Hiroshimas and Nagasakis everywhere."
Can we just go ahead and say Putin, by proxy, is endorsing Trump? And that's supposed to help the Republican nominee?
4 And not only will voting for Clinton lead to nuclear war, it'll lead to rape, too.. Former Congresswoman Michele Bachmann is warning Christians that if they don't vote for Donald Trump, the country will see a spike in sexual assaults.
The Huffington Post reports Bachmann said liberals are using Trump's "lewd, crude remarks" to convince Christian women to vote for Clinton, and that would be worse for women than a Trump presidency.
"I believe that Hillary Clinton will set a standard in this country that will lead to more sexual assaults against women because she will be setting an anti-biblical agenda," Bachmann said.
And just one day before several women came forward claiming they were "groped" by Trump, Bachmann accused Bill Clinton of sexual assault.
Just when we thought the election couldn't get any worse.
5 Ken Bone, America's favorite undecided voter and red sweater icon, has decided..
"Everyone wants to know if I've decided ... and I have," Bone tweeted on Thursday. "uberSELECT helps you ride in style like me."
Who cares about that? Well, Uber does.
"All of this was more than enough to win over the formerly undecided Ken Bone, who this morning took the first-ever uberSELECT ride in St. Louis!" Zack Slezak, marketing manager for Uber Midwest, wrote in a blog post.
Bone didn't say how much Uber paid him to promote the service, but according to CNN, he is getting free rides.
"We are providing him with Uber credit for his role in the launch," said Molly Spaeth, a spokeswoman for Uber.
We guess this is a better offer than the one to sign on with an adult webcam service for $100,000, reports CNN.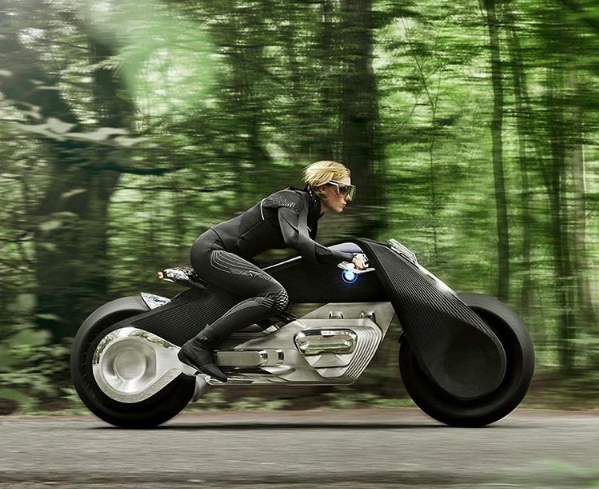 6 BMW has designed the next motorcycle — one that apparently is so safe, you won't need a helmet or protective clothing, reports CNN.
The bike, called Vision Next 100, comes with a pair of augmented reality glasses that help the rider navigate with head and eye movements.
The bike also has sensors to communicate that other vehicles are nearby. The zero-emission bike also features self-balancing wheels, so when you stop, your feet no longer have to touch the ground.
The designers at BMW did incorporate shapes from the first-ever BMW motorcycle, but nothing about it looks vintage, at least not to us.
7 The Trump campaign is threatening to sue the New York Times for publishing a story about two women. who said they were touched inappropriately by Donald Trump, reports CNN.
Megan Twohey, a Times reporter, interviewed Trump Tuesday night, and "he threatened to sue us if we published these allegations," Twohey told CNNMoney. Trump then called her "a disgusting human being," according to Twohey.
CNN reports that Trump's lawyer, Marc E. Kasowitz, sent a letter to Times Executive Editor Dean Baquet saying, "your article is reckless, defamatory and constitutes libel per se."
"We hereby demand that you immediately cease any further publication of this article, remove it from your website and issue a full and immediate retraction and apology. Failure to do so will leave my client with no option but to pursue all available actions and remedies," Kasowitz wrote.
As a public figure, for whom the legal standard for libel is much greater, Trump faces tough odds winning this one.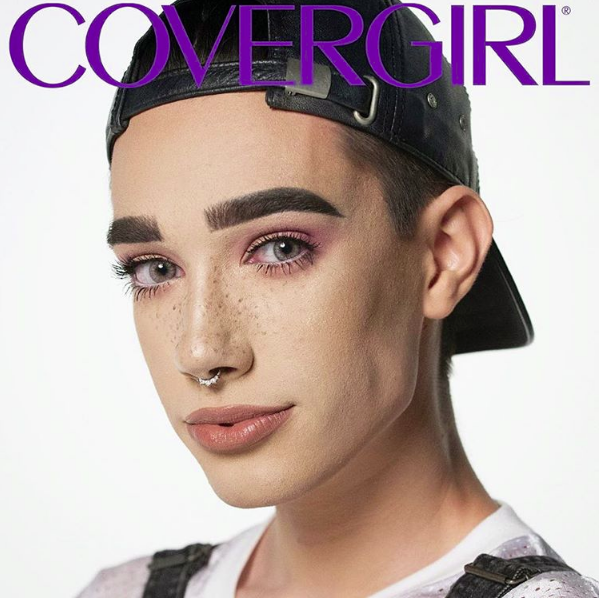 8 Scoot over Ellen, Katy Perry and Sofia Vergara. CoverGirl has a new CoverGirl, or should we say CoverBoy..
James Charles, 17, is the new face of the company, and it's clear why. He is extremely talented at applying makeup.
With more than 441,000 Instagram followers, reports USA Today, CoverGirl is making sure everyone else knows who he is.
USA Today says Katy Perry, a CoverGirl ambassador, broke the news about Charles Tuesday on Instagram. "Just wrapped another great CoverGirl shoot. Honored to have the pleasure to announce the very first CoverBoy, James Charles!" the pop artist captioned a photo.
"I am so honored and excited to be working with such an iconic brand," he wrote on his personal Instagram. "I started my Instagram one year ago to inspire others and as an artistic outlet to challenge myself creatively. I truly hope that this shows that anyone and everyone can wear makeup and can do anything if you work hard."
Another gender barrier broken. Gosh, how very exciting.
9 "Star Wars" is in big trouble..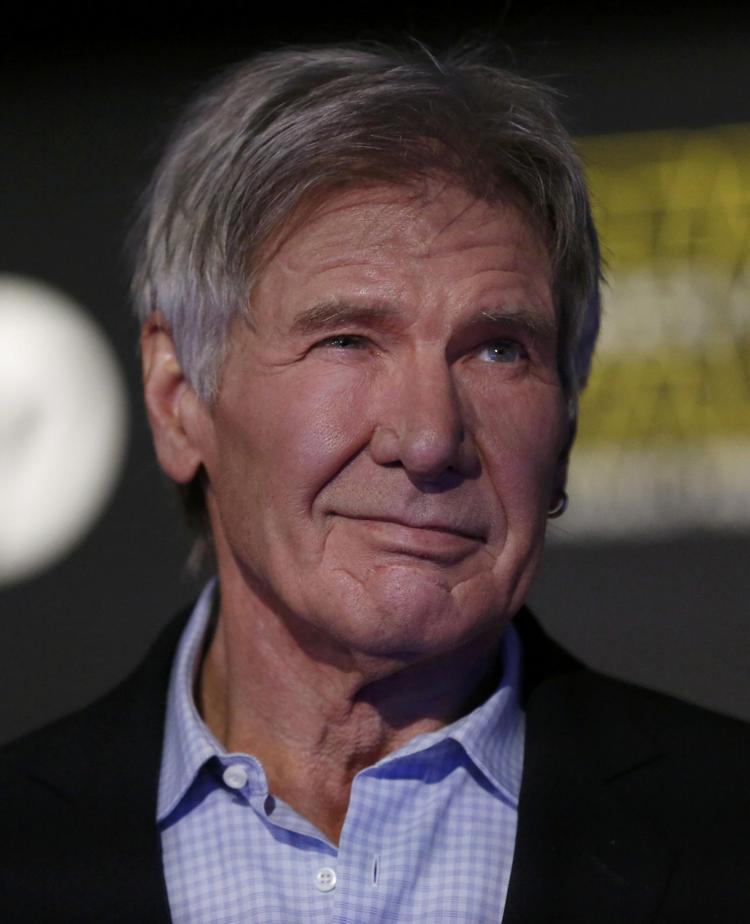 Foodles Production Ltd., a subsidiary of The Walt Disney Co., has been fined $1.95 million over an accident on the set of "Star Wars: The Force Awakens" that broke Harrison Ford's leg, says Entertainment Weekly.
In July, the company pleaded guilty to two breaches of health and safety legislation stemming from the accident, EW reports.
Ford was injured on the film's set in June 2014 when a hydraulic metal door on the Millennium Falcon fell and shattered his leg.
So much for the Falcon always coming to the rescue.
10 Have you ever thought about what it takes to produce a cell phone? We haven't either, but someone told us anyway..
It takes about 165 pounds of "raw mined" material to create the average device.
Since Samsung decided to pull the plug on nearly 2.5 million Galaxy Notes, according to FiveThirtyEight.com, this would make the event an environmental catastrophe.
A Samsung spokesman says they have a process in place to safely dispose of the phones.
But the reality is that of the 50 or so elements in a Galaxy Note 7, only about a dozen can be recycled, according to motherboard.vice.com.
Yep, news on the Galaxy Note 7 front just keeps getting better and better.
Compiled by The Californian's Elizabeth Sanchez and Jason Kotowski.