1. Songwriter Bob Dylan doesn't seem all that excited about accepting his Nobel Prize for Literature. He isn't visiting Stockholm, Sweden, at all in December to receive the award.
The Swedish Academy received a personal letter from Dylan explaining that he is unable to attend the Nobel Prize ceremony due to previously existing commitments, says svenskaakademien.se.
But there is one requirement Dylan must fulfill. He has six months starting Dec. 10 to give a lecture to the Nobel crowd.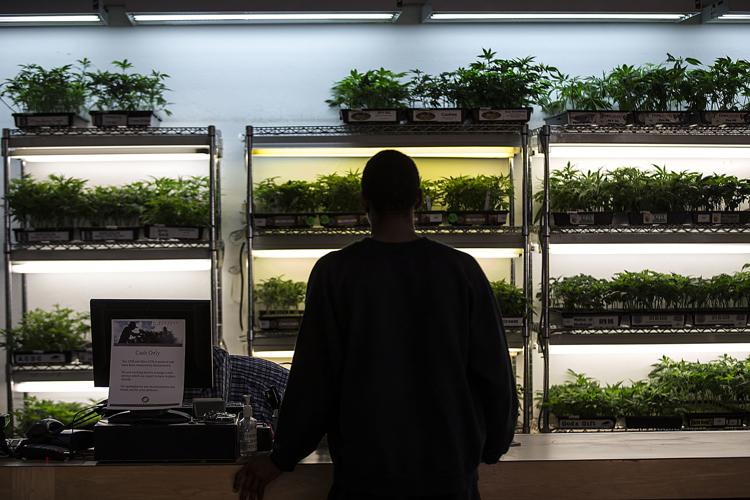 2. BYOW: Bring your own weed.
Denver voters have passed a citywide proposition, Proposition 300, which allows people to consume marijuana in public spaces, like bars, restaurants and other businesses, The Associated Press reports. But they must first get the OK from their neighbors.
Sure, Denver residents still can't smoke marijuana in these spaces — they can only "consume" it.
Because the Denver vote was so close, officials needed an entire week to count votes, and finally supporters claimed their victory.
"It's the sensible thing to do," said Emmett Reistroffer, a Denver marijuana consultant and campaign manager for the pot-in-bars measure. "This is about personal responsibility and respecting adults who want to have a place to enjoy cannabis."
3.What do the Amish lobby, gay wedding vans and the ban of the national anthem have in common? For starters, reports the Washington Post, they're all make-believe — and invented by the same man.
Paul Horner, the 38-year-old impresario of a Facebook fake-news empire, has made his living off viral news hoaxes for several years. But in recent months, Horner has found the fake-news ecosystem growing more crowded, more political and vastly more influential: In March, Donald Trump's son Eric and his then-campaign manager, Corey Lewandowski, even tweeted links to one of Horner's faux-articles. His stories have also appeared as news on Google.
In light of concerns that stories like Horner's may have affected the presidential election, and in the wake of announcements that both Google and Facebook would take action against deceptive outlets, Intersect asked Horner for his perspective on all this fake news.
How did he get away with this, and why didn't more people catch on?
"Nobody fact-checks anything anymore — I mean, that's how Trump got elected," Horner said. "He just said whatever he wanted, and people believed everything, and when the things he said turned out not to be true, people didn't care because they'd already accepted it. It's real scary. I've never seen anything like it."
4. People aren't too happy about all that fake election news that was floating around on Facebook, either. And the crazy thing is, during the final months of the election, the fake news outperformed the real news from major news outlets such as the New York Times, Washington Post, Huffington Post, NBC News, and others, a BuzzFeed News analysis has found.
During the last few critical months of the campaign, the 20 top-performing false election stories generated 8,711,000 shares, reactions, and comments on Facebook, BuzzFeed reports, while the 20 best-performing election stories from major news websites generated 7,367,000 shares, reactions, and comments on the social media site.
"I'm troubled that Facebook is doing so little to combat fake news," said Brendan Nyhan, a professor of political science at Dartmouth College who researches political misinformation and fact-checking. "Even if they did not swing the election, the evidence is clear that bogus stories have incredible reach on the network. Facebook should be fighting misinformation, not amplifying it."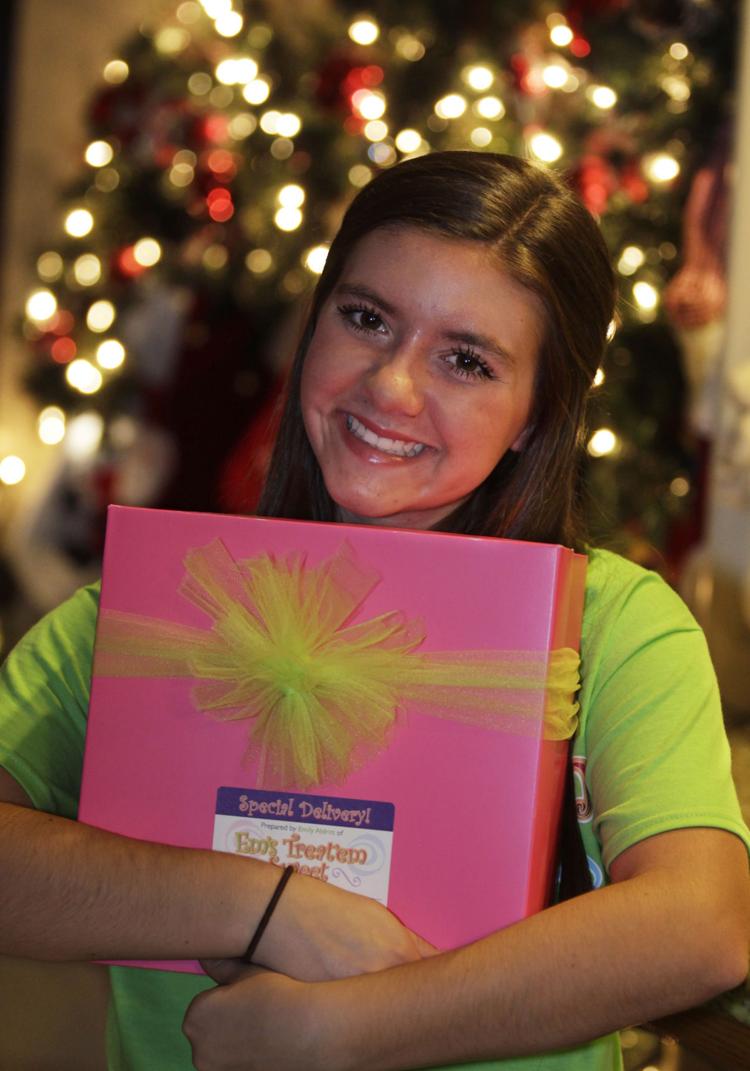 5. We've heard that everyone has a doppelganger out there. Tourists visiting a park in China are saying they've found the president-elect's.
Trump's lookalike is Little Red, a Chinese golden pheasant that lives at a safari park in Zhejiang province, reports Reuters.
Why are safari-goers saying the two look alike?
"We found that not only their hairstyles are alike, their eyes' expressions are pretty similar," said Gao Hongqiang, the head of the bird feeders. "The golden pheasant's eyes' expression is quite vigilant if you are approaching it."
People have been flocking to see Little Red, who became a crowd favorite, according to Reuters, after a photo of the bird went viral. A journalist had seen the similarity and posted it online.
"Indeed (I) found there are so many similarities between them," one visitor said. "Especially the pheasant's crest, (which) is so similar to Trump's hairstyle, which is glittering."
6.Everybody loves sweets, especially during the holidays, and this holiday season is another season to order your favorite treats from Em's Treat'em Sweet, which benefits the children at the Bakersfield Homeless Center and the Alliance Against Family Violence and Sexual Assault.
Since 2011, when she was just 11, Emily Aldritt has been organizing this project, and it has grown every year since, according to a news BHC news release.
This year, Em's Treat'em Sweet is partnering with chef Suzanne Durst and the BC Culinary Department under the leadership of Professor Leah Carter, to help handle all of your holiday orders.
Sounds like a recipe for success.
Orders are already being taken online at emstreatemsweet.com, but they must be received by Dec. 4 for deliveries Dec. 11-13.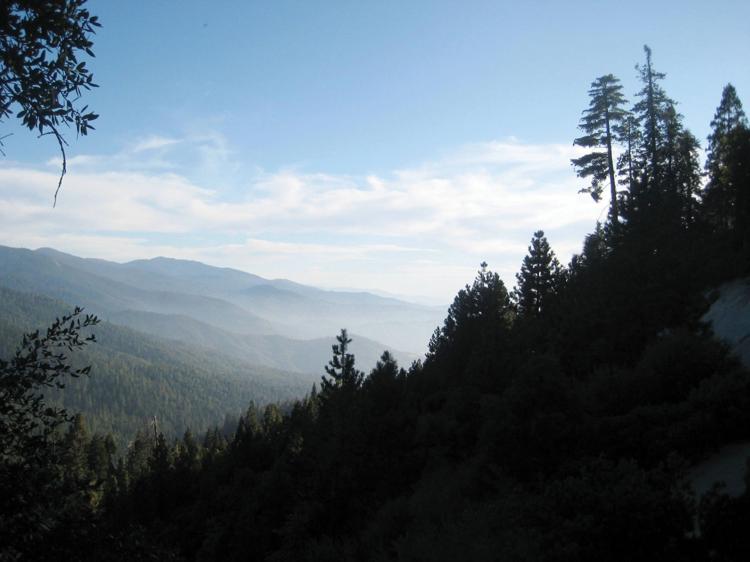 7 You might want to skip the mall this Black Friday and head to the outdoors to get the greatest Black Friday deal around..
You can snag a free pass to one of the 116 California state parks the day after Thanksgiving, the Los Angeles Times reports.
Conservation organization Save the Redwoods League teamed up with the California State Parks Foundation and California State Parks to hand out the passes, which will save you $12 in parking fees.
Here's how to get your free pass: Go to www.greenfriday.org and select a park you want to visit. Then enter your email address and print out a pass.
There are a limited number of passes, so you'd better hurry, because, as the L.A. Times reports, last year 5,000 free passes to 48 redwood parks were given out in just four days.
8. Apparently the only way humankind can escape mass extinction is to find another planet, according to scientist Stephen Hawking.
And we don't have much time.
"We must also continue to go into space for the future of humanity," he said in a speech Tuesday at Britain's Oxford University Union. "I don't think we will survive another 1,000 years without escaping beyond our fragile planet."
Could Pixar's animated film "Wall-E" be our future? We hope not.
9. If you're a "Star Wars" fan and have always wanted your own Millennium Falcon, here's the next best thing.
Nissan has introduced a limited-edition 2017 Rogue SUV themed around the latest "Star Wars" movie, says USA Today. The SUV comes with a collectible Death Trooper helmet.
"The Nissan Rogue and the first Star Wars stand-alone movie share more than just a name," Nissan Vice President Jeremy Tucker told USA Today at the Los Angeles Auto Show, where the Rogue One Rogue was introduced Wednesday, escorted by a squad of stormtroopers. "Nissan is doing the same with its industry-leading cars, trucks and SUVs, so it's natural that the two join forces."
The car only comes in shiny white or black, and you can get "Rogue One" badges on the doors as well as Star Wars emblems on the rear bumper and front door sills, according to USA Today.
But all of the "Star Wars" swag will cost you an extra $1,990, bringing the total to a little less than $30,000.
"Rogue One: A Star Wars Story" debuts in theaters next month.
10. Shoe manufacturer Toms is selling Apple Watch bands made out of grosgrain fabric and leather, TechChurch.com reports.
The product's marketing plan work similarly to Toms' shoes. For every band sold, the company will work with SolarAid to provide one year of solar light to an individual in need.
We know Toms watch bands sound a little weird, but they are actually very fashionable. TechChurch says there are two different styles of bands — the utility collection and the artisan collection — ranging from $49 to $75. You can find them on Toms website.
Compiled by The Californian's Elizabeth Sanchez and Robert Price.