1 The story of Amelia Earhart dying in a plane crash may not be true. Scientists have found evidence that hint to Earhart landing her plane safely on a remote island, where she presumably died as a castaway.
The International Group for Historic Aircraft Recovery discovered evidence that Earhart made more than 100 radio transmissions in the days after her plane went missing, USA Today reports, which may prove that Earhart landed and was thus able to use the radio to call for help, the group believes.
Earhart was last heard from on July 2, 1937, as she tried to become the first woman to fly around the world.
2 Another piece of evidence came in 1940 when researchers found partial skeletal remains on the island of Nikumaroro, located roughly between Hawaii and Australia.
In 1998, the aforementioned TIGHAR and researchers determined the bones were consistent with a female of Earhart's height, according to USA Today.
Forensic examiner Jeff Glickman found that Earhart's "humerus to radius ratio was 0.76 – virtually identical to the castaway's," TIGHAR said in a statement.
"The match does not, of course, prove that the castaway was Amelia Earhart, but it is a significant new data point that tips the scales further in that direction," TIGHAR said in a statement.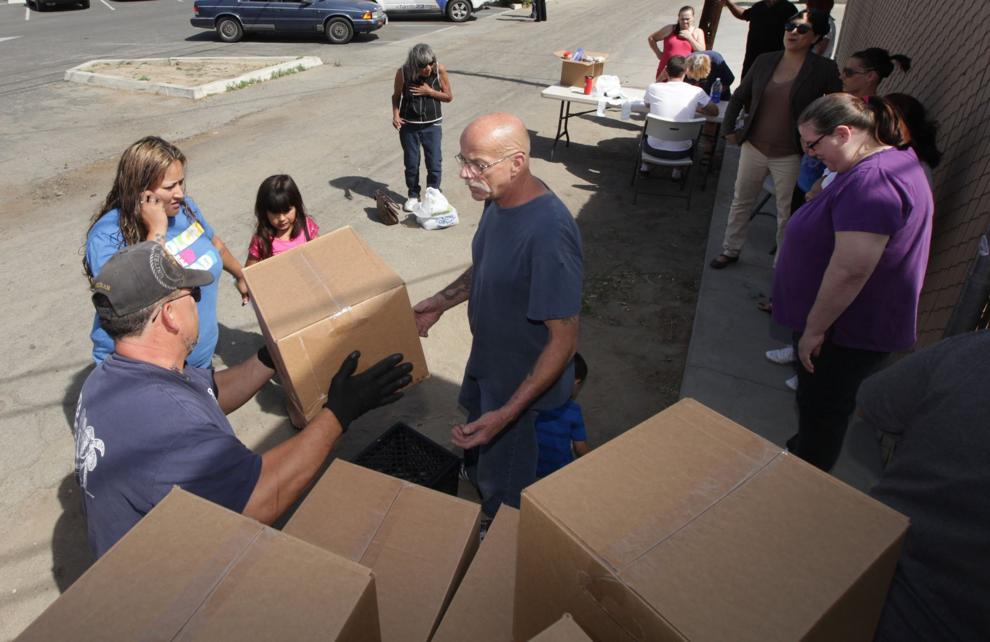 3 A holiday food drive to benefit the CAPK Food Bank and help feed the hungry over the coming holiday season is upon us. So start collecting canned food now for the Nov. 16 event.
"Hunger never takes a holiday. Nevertheless, we are all acutely aware of the need to bring families together, especially during the holidays," said CAPK Food Bank program manager Glen A. Ephrom. "Our wish is to provide the essentials needed to prepare an enjoyable meal that can join friends and family to share in the celebration."
CAPK is asking donors to drop off non-expired canned and boxed food gifts, or their cash or check donations. People can also give online at capk.org.
The Nov. 16 collection takes place at the corner of 22nd and M streets, across from the offices of KGET-TV, the event sponsor, from 5 a.m. to 7 p.m.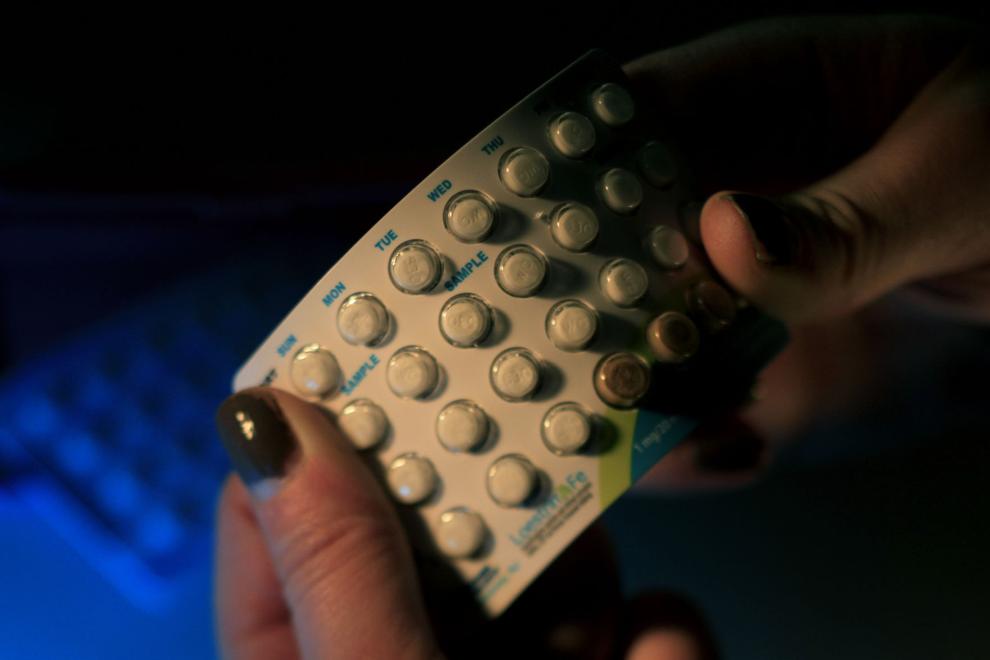 4 A new hormonal birth control shot for men was effective in preventing pregnancy in female partners, a new study found.
The shot was tested on 320 healthy men, who ranged in age from 18 to 45, in monogamous relationships with female partners.
The study, which was co-sponsored by the United Nations, began in September 2008. The men received an injection every eight weeks that reduced the testosterone dose to a level that researchers believed would effectively lower fertility.
Researchers found sperm counts dropped, and once the men stopped receiving the injections, the sperm counts recovered. So this contraceptive method was effective for 96 percent of the users, but there were four pregnancies.
Although the shot was proven to be effective, the study was terminated earlier in 2011 because of the side effects, including depression, one case of irregular heartbeat, muscle pain and acne.
That sounds a lot like what women go through every month. 
5 San Joaquin Community Hospital and the American Heart Association are kicking of the "Little Hats, Big Hearts" campaign.
Until Dec. 31, the organizations will be collecting knitted or crocheted red hats for babies in all different sizes.
The hats will be distributed to babies born at SJCH during the month of February, which is American Heart Month.
The goal of the campaign is to raise awareness of heart disease, the number one killer of Americans, says a news release from the American Heart Association.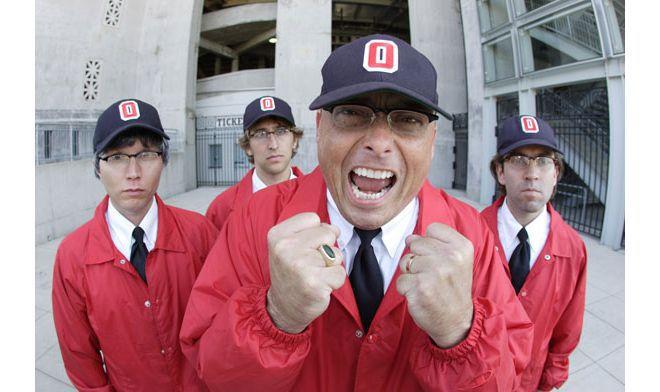 6 The Ohio State vs. Michigan game, one of college football's longest and greatest rivalries, is still more than three weeks away, but the semi-hate is already starting to bubble forth.
We're hearing from the Ohio State camp that the infamous Dead Schembechlers, celebrating 26 years of musically skewering Wolverine fans in favor of their beloved Buckeyes, have released their first-ever coloring book, "Scarlett Submarine."
It tells the story of a pigskin paradise called Buckeyeland that is overrun by Maize and Blue Weenies, who are led by a Coach Hairball. Then, much like the Beatles in "Yellow Submarine," the Dead Schembechlers come to the rescue.
The book is available via the band's website or in person at the upcoming Hate Michigan 2016 rally.
Lead singer Bo Biafra (perhaps related to singer Jello Biafra?) says the coloring book "works well with recruiting Michiganites as none of them has achieved a reading level above the 2nd grade."
Sounds like an Ohio thing.
7 It's National Adoption Awareness Month in Kern County.
About 2,000 Kern County children are in "out-of-home" placement, according to the Department of Human Services. Last year, 176 children were adopted from Kern County foster care.
"We have a constant need for foster and adoptive families willing to commit long term to these children," Heidi Carter Escudero, who works with the Outreach and Communications program, said in a news release. "When children cannot return home to their families, they do best when they are able to find permanency through adoption."
Is this something your family might consider? Call the Kern County Department of Human Services and ask for details.
8 "Breaking Bad" and "Malcolm in the Middle" actor Bryan Cranston is considering taking an extended vacation if Donald Trump wins the presidency.
Speaking on "The Bestseller Experiment" podcast, Cranston says he "would definitely move" to Canada if Donald Trump were elected president, the Los Angeles Times reports.
"It wouldn't be a vacation," the Oscar nominee said in the podcast, posted Sunday. "I'd be an expatriate. Absolutely. I would definitely move. It's not real to me that that would happen. I hope to God it won't."
But if it does, we can look forward to Cranston's next project, Breaking North.
9 Take Off Election Day is a national movement encouraging companies across the United States to give their employees the entire day off to make sure they have plenty of time to vote. So far, says NBC News, at least 326 companies have said they're on board, including big names like Tinder, TaskRabbit and Spotify.
Others aren't taking the full day off, but want to make sure voting comes first on Nov. 8.
In New York, the 100 employees who work at Wink, a smart home company, won't be expected to get into the office until 11:30 a.m. ET on Election Day.
But what if you don't work for an employer that's treating Election Day like a holiday? Answer: Request your time off early and schedule your time properly for when you plan to vote.
Minnesota allows employees all the time they need to go vote. Arkansas requires employers to make a schedule to accommodate employees who wish to go vote. Other states, such as Arizona, California and New York, allow for a couple hours of paid leave, under certain circumstances.
More than a dozen states don't have a law regarding time off to go vote. However, it's worth noting Oregon, Washington and Colorado conduct all of their voting by mail.
10 The Kern County Veterans Service Department will commemorate the 241st birthday of the United States Marine Corps during a ceremony at 10 a.m. Nov. 10 at its office, located at 1120 Golden State Ave.
Presentation of the colors, the National Anthem, and the reading of remarks from 13th Commandant of the Marine Corps, Gen. John Lejeune, and the current commandant general, Robert Neller, will precede the traditional cake cutting ceremony, says a news release.
Historically, the first piece of cake is served to the oldest Marine present and the second piece is served to the youngest Marine present.
The Marine Corps go all the way back to 1775, when two battalions of Marines were established and authorized by the Continental Congress to conduct ship-to-ship fighting, provide shipboard security and discipline enforcement, and assist in landing forces, the Kern County Veterans Service Department tells us. 
Compiled by The Californian's Elizabeth Sanchez and Robert Price.