MY TUESDAY
To join: If you enjoying sharing your thoughts about literature, check out the Kern County Library's Book Club at the Pub. The meetings are held on the fourth Tuesday of the month at 5:30 p.m. at Goose Loonies, 816 18th St.
To meet and greet: BPD is hosting Coffee with a Cop from 8 to 10 a.m. at the McDonald's at 6706 Panama Lane. 
To dance: Learn to line dance with instructor Joel Hoffman at 6 p.m. at Temblor Brewing Company, 3200 Buck Owens Blvd., Suite B. Admission is $5. 
---
BULKY WASTE IS NO LONGER YOUR PROBLEM 
Do you have some junk you're dying to get rid of? You finally can get it out of your life this Saturday. 
The Kern County Public Works Department and Kern Refuse Haulers are hosting a Bulky Waste Collection event where residents living in the metro Bakersfield area can dispose of their bulky items from 8 a.m. to noon.
"I am pleased to say that due to our past success with this program, the Kern Refuse Haulers are continuing to host these events in addition to the Curbside Bulky Waste Collection services offered to residents of the unincorporated metro Bakersfield area" said Craig Pope, director of the Kern County Public Works Department.
You can take your items, such as appliances and furniture, to one of three locations: Meadows Field International Terminal at 1401 Skyway Drive, Kern County Fair at 1142 South P Street or Kern Medical at 1700 Mount Vernon Ave.
The goal of the program is to help clean up illegal dump sites, said a news release. 
If you are unable to make the event, you can call 322-6863 to schedule a curbside pick-up at your home for up to two items per month, said Pope. 
The Salvation Army and Goodwill Industries will attend the event to accept donations of items that can be reused.
The county asks that you tarp or secure your load prior to transporting your bulky waste to one of the locations.
---
PUPPPY LOVE EXPRESSED IN WEDDING VOWS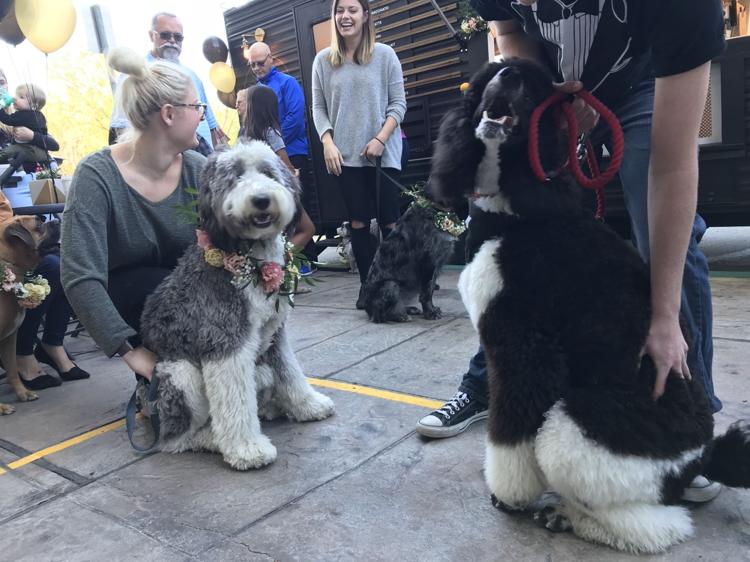 We attended the dog wedding between Lemon and Lincoln Saturday and thought the vows between the two were absolutely adorable. So, we decided to share them with you. 
As Lemon, covered in flowers, and Lincoln, in a tuxedo bandana, stood next to each other, the officiant began: 
"Lemon and Lincoln, you have chosen this day to stand before these witnesses to take each other as dog husband and dog wife, to wag your tails endlessly together and to confirm your undying puppy love for one another.
"Do you, Lincoln, take Lemon to be your unlawfully wedded dog wife, to lick and to nuzzle, in flea infestation and in health, in good times and in ruff, till death do you part?
"Do you, Lemon, take Lincoln to be your unlawfully wedded dog husband, to wag and to sniff, through fetch and through nap time, when life is no walk in the park, till death do you part?"
Of course the pups weren't capable of saying "I do," but their people were there to confirm agreement. 
---
OUR BEST SHOT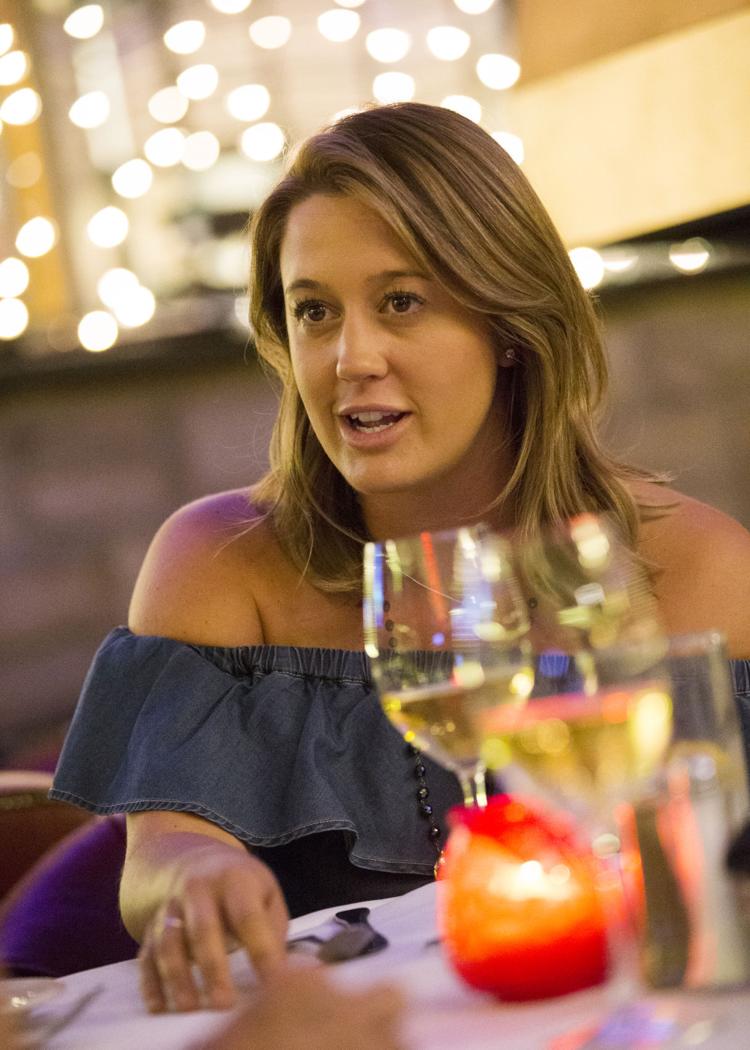 The lights in the background and wine glasses in the foreground add layers to this photograph of Corinne Pettit as she has lunch with her husband and friends at KC Steakhouse.
---
DID YOU KNOW?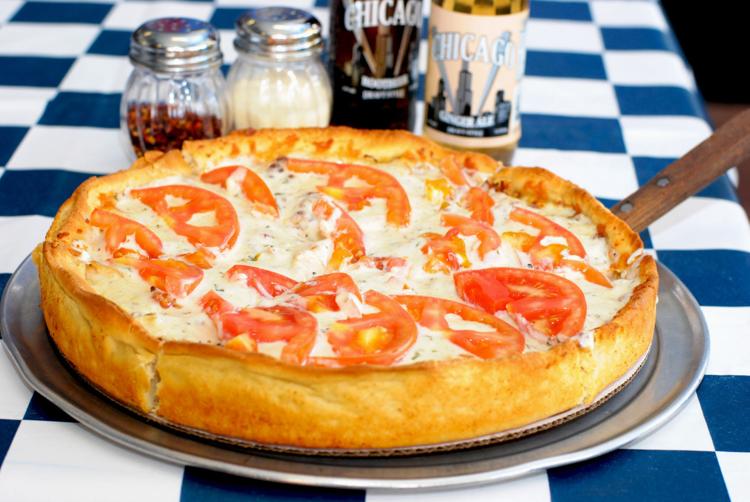 Did you know October is pizza month? We asked our readers where they like to order pizza in town, and here's what they came up with:
"Cubbies is great Chicago style pizza. But if I'm craving thin pizza, it's Rosa's or Joseph's. (Sorella Ristorante Italiano) makes a good pizza too. If I'm trying to hang out and watch sports, Rusty's pizza is delicious. Basically what I'm saying is this: When it comes to pizza, it's all about my mood and what I feel like getting into."
"Me&Ed's: pep, bacon and chicken. I got this wonderful medium 2-topping from Rusty's a while back for $23." 
"Cubbies is the BEST! And Tony's for Chile Verde pizza!"
"For thin crust, it has to be Pizzzaville USA. The best margarita pizza comes from Rosa's. For innovation and interesting combos, I like Cataldo's. Tony's is good too. Slice of Italy is not bad. Too many good ones to pick a favorite."
"Cave Man Caveys in Frazier Park."
"Pizzaville - beef meatball!"
---
SAY WHAT?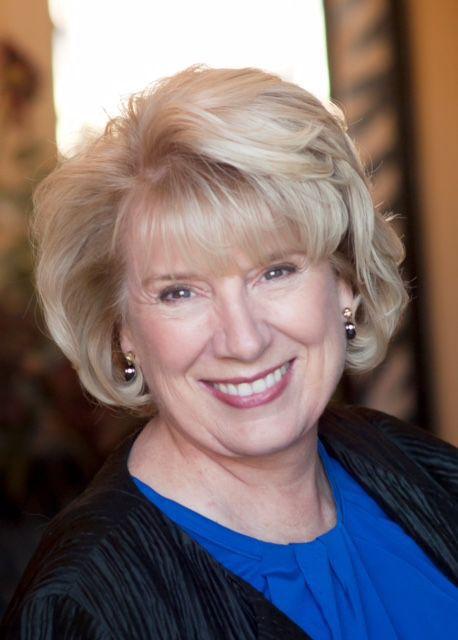 "I have no idea why it continues to not be supported. The number of cases are increasing, yet each time this bill comes through, the funding is stripped or the requirements of the bill are watered down."
— State Sen. Jean Fuller, R-Bakersfield, on Gov. Jerry Brown's veto of legislation that would have created programs to better inform the public about valley fever.