MY THURSDAY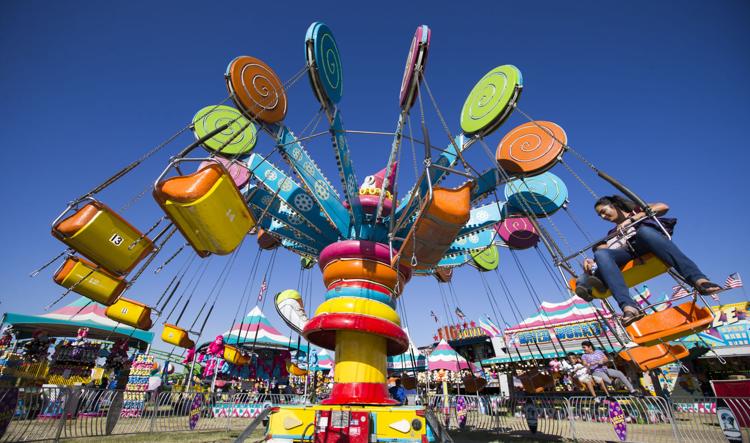 Budweiser Pavilion: Midland performs at 8 p.m. 
Chinese Acrobats of Heibi, 4, 5 and 6 p.m.
Piano Madness, 7 and 9 p.m.
Powerhouse Percussive Dance, 4 p.m.
It's A Family Thing, 5 p.m.
Beverly Belles, 6:30 and 7:30 p.m.
The Alley Cats A Cappella, 7 and 8 p.m.
Crooked Eye Joe, 9:30 p.m.
Something Ridiculous (jugglers), 5 and 7:30 p.m.
California Criptonite (dance), 6 p.m.
Hans Taekwondo, 7 p.m.
Magic of Frank Thurston, 4 and 5 p.m.
Powerhouse Percussive Dance, 5:30 and 7 p.m.
Something Ridiculous (jugglers), 6 p.m.
Love Dancing Bakersfield, 6:30 p.m.
Sugar Sugar Cabaret Dance, 7:30 p.m.
Jennifer Y Su Grupo Viruz, 5-7 p.m.
Atrevido, 8-10 p.m.
Hypnotist Tina Marie, 7 and 9:30 p.m.
Cosmo Collide, 8 p.m.
---
QUILTS OF VALOR DISPLAY PATRIOTISM AT KERN COUNTY FAIR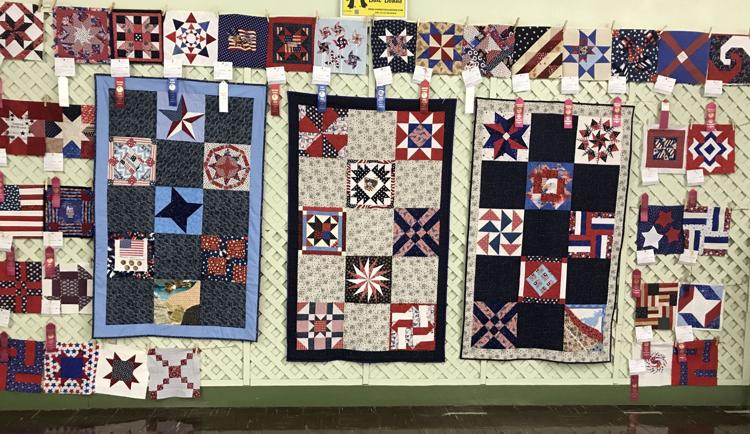 There are three beautiful red, white and blue Quilts of Valor displayed at the Kern County Fair in the Home Arts building, and those quilts will be given to three local veterans to show appreciation for their service.
The quilts are the result of the first patriotic Quilt of Valor Block Contest, sponsored by Cow-Boy Bail Bonds, held last year.
And surrounding the quilts are this year's block entries for future quilts. 
Dayle Metcalf, 78, has been quilting since 2003, and she helped piece the quilts together. Metcalf, the chair of the Needle Arts Room, decided to get involved because she wanted to do something for veterans. 
She wants veterans to know that the community cares about them. She hopes the quilts go to older veterans, especially those forgotten. 
"A lot of Vietnam vets got looked over because (people) didn't agree with the war," said Metcalf. "That doesn't mean they didn't do their job and fight for this county. Our guys need to be appreciated."
One reason Metcalf feels so passionately about the cause is because she married two men who served in the Navy. Before he passed away, her first husband served on a battleship, and her second husband served on a repair ship. 
If you are interested in submitting a block for the Quilts of Valor Block Contest for next year's Kern County Fair, Metcalf says entries can be submitted beginning in July 2018. 
But if you don't want to wait that long, you can submit blocks to the Cotton Patch Quilt Guild, located at 3825 Riverlakes Drive. The organization makes Quilts of Valor throughout the year. 
---
BOY SCOUTS OF AMERICA POTATO BOOTH OFFERS NEARLY 48 COMBINATIONS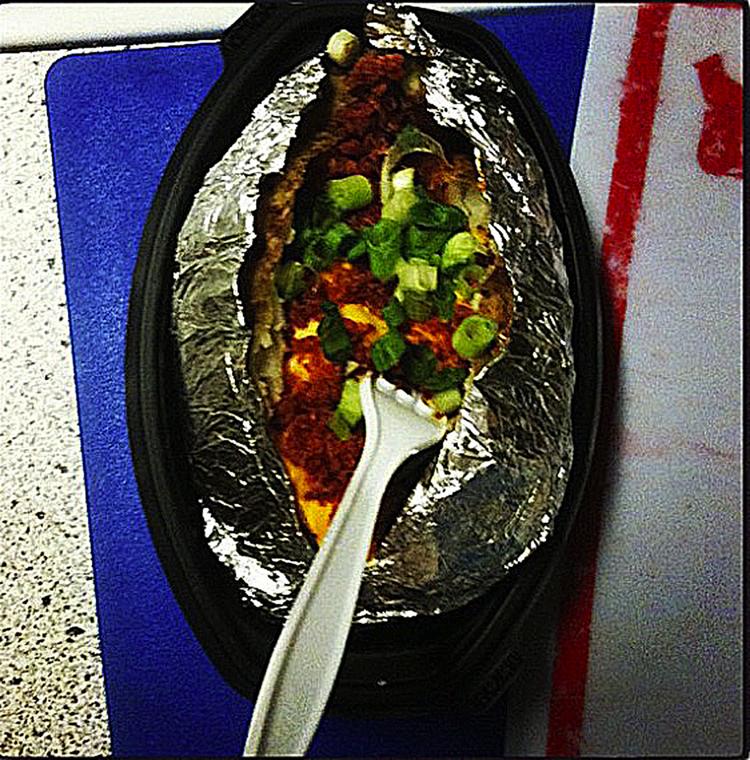 It seems there is always a line in front of the Boy Scouts potato booth at the Kern County Fair. How do the volunteers keep up with the high demand?
Volunteer Jesse Lopez says they have four ovens set at 425 degrees full of 32 baked potatoes going at all times. And once those 32 potatoes are done cooking, they sometimes only last half an hour.
Lopez said the booth sells an average of 1,000 potatoes a day.
With about 48 combinations available, customers can come up with just about anything. Lopez said he's seen some weird combos this year. One customer got a potato with jalapeños and butter and another order with brown sugar and green onions.
It seems the booth will make just about any type of potato for you. 
If you want a recommendation, Lopez suggests the chile verde combination with green onions and cilantro and the mac and cheese combination with bacon. 
The proceeds from the booth go to the Boy Scouts of America.
Lopez, who has volunteered at the booth for three years, continues to volunteer because he supports "what the program does for the youth in our community." 
---
TODAY IS KIDS DAY
Children 12 and younger are admitted free. 
---
FYI
Opening and closing times: 3 p.m. to 10 p.m.
Admission: Adults are $12, children 12 and younger are free, seniors are $9 and active and retired military with ID are free.