MY WEDNESDAY
To watch: The Kern County Library is hosting its Cinema Macabre series on the first Wednesday of every month. September's film is "Creature from the Black Lagoon," showing at 6 p.m. at Maya Cinemas Bakersfield, 1000 California Ave. Stay afterwards for a film discussion with local film buffs. This film series is recommended for adults only.
To watch, part 2: The Southwest Branch Library, 8301 Ming Ave., is hosting its Midweek movie night with a showing of "Shiloh" at 5 p.m. 
To do: Don't miss First Wednesday at the Bakersfield Museum of Art. The first Wednesday of every month offers unique insight into the artistic culture of Bakersfield inside and outside of the museum with special guest lecturers, artists and behind the scenes looks at art programs and exhibitions. Tonight's event goes over Costume Design with Jenny Vaughan, who will talk about her 30-plus years career designing for celebrities such as gold medalist Brian Boitano and organizations such as The Wooden Floor, a non-profit catering to underserved youths in Los Angeles.
---
OUR KIND OF PEOPLE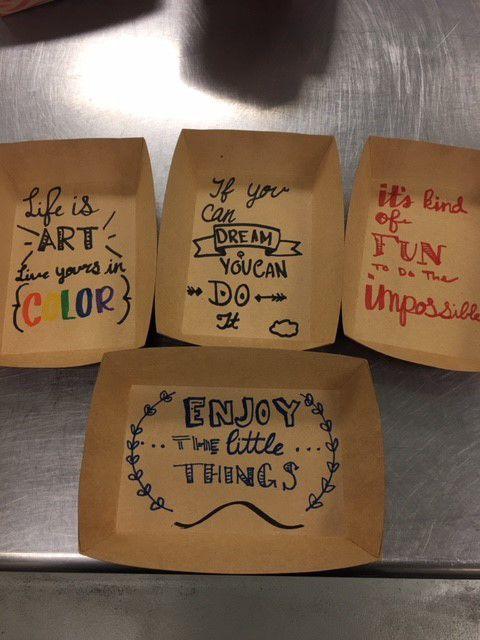 A couple of kind words can change someone's day. They can transform someone's mood. And they can reshape someone's outlook on life.
This was the goal of Karen Stanier, the food service supervisor at Mira Monte High, when she came up with the idea to write positive and encouraging messages on cardboard food trays for students to enjoy. 
"I was just sitting at home one day, and I was thinking sometimes I write notes to my kids and husband," Stanier said. "An uplifting message might make somebody's day." 
So she sought approval. Mira Monte's administration liked the idea, and Stanier worked with the school's Link Crew students to write the uplifting messages.
"Work hard in silence, let your success make the noise," one student wrote.
"Next time you think of beautiful things, don't forget to count yourself in," another tray said.
And another read, "Mistakes are proof that you are trying."
Last Friday, when the 750 trays were handed out at lunch time, most students responded with a smile. Stanier said some students came back to thank her for the positive message.
Stainer said you never know what students are struggling with, whether that be peer pressures or bullying. That's why she executed the idea.
"There is too much negativity that is focused on instead of the good things," she said. "We see these kids every day, and there is more good than bad."
Stanier hopes to continue the positive messages at Mira Monte throughout the year, and she hopes other schools will execute the idea as well. 
Stanier said, "You never know how that one note will make a difference."
---
DID YOU KNOW?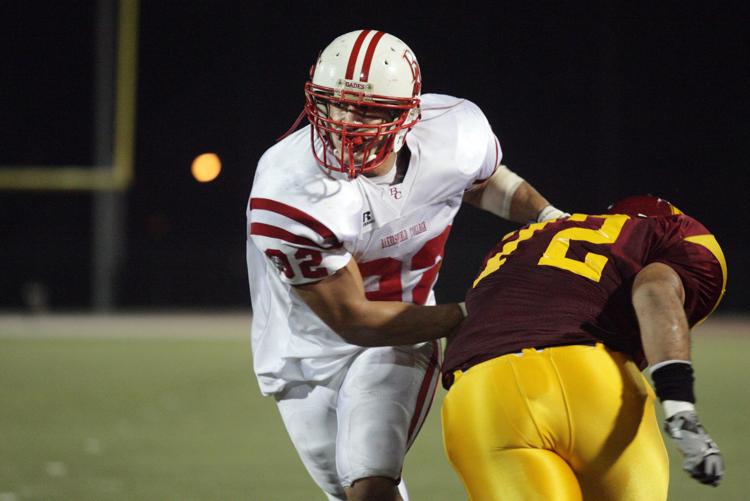 Did you know that a former Renegade is the star in a new documentary? Former Bakersfield College football star and current Dallas Cowboy Tyrone Crawford is the subject of the film, titled "Deep Blue: From the Edge: The Tyrone Crawford Story," produced by the Dallas Cowboys. 
BC's head football coach, Jeff Chudy, was interviewed by the Dallas Cowboys on campus this last month as part of a documentary on Crawford's life and his journey to the Dallas Cowboys, BC president Sonya Christian said in her most recent blog.
Originally from Canada, Tyrone started his college football career here at BC before transferring to Boise State, and is now makes a living as an NFL football player, according to Christian. 
"Faced with too many obstacles to count, Tyrone Crawford has overcome them all, dodging stereotypes, disabilities and a near-death experience, leaving him constantly 'On The Edge,'" the documentary's website page says.
---
'TEE OFF FOR HOPE'
Magdalene Hope is hosting its first Tee Off For Hope Golf Tournament on Saturday at Kern River Golf Course, 12940 Rudal Road. Shotgun starts at 7:30 a.m. 
There will be different contests at the event, including a hole-in-one contest for a chance to win a brand new car. 
All proceeds benefit the fight against human trafficking.
Tickets are $100 per person or $400 per team. Admission includes green fees, lunch, beverages and a swag bag. You can purchase tickets at eventbrite.com.
---
QUOTE OF THE DAY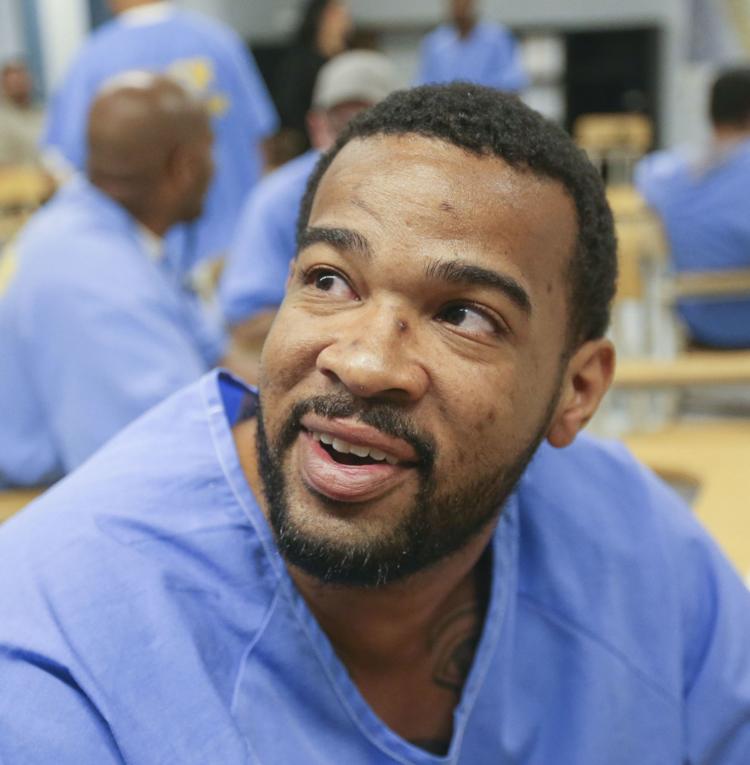 "This is one of the best accomplishments I think I've had in my life. For me, it's changed my life. I was heading in the wrong direction. It taught me that if I put my mind to something, I can achieve it."
— Antoine Williams, an inmate at Kern Valley State Prison in Delano who is participating in a new program that Bakersfield College started in spring 2015 called Inmate Scholars. As part of the program, BC professors teach classes directly to inmates in various prisons in Kern County.