Today is National Hot Dog Day. You either like hot dogs or you don't. If you don't, you can ignore the day, but if you do, head over to Pilot Flying J, 17047 Zachary Ave., for a free hot dog. The promotion lasts for a week from July 19 through July 26. This offer can be redeemed by displaying the online coupon available at NationalHotDogDay.PilotFlyingJ.com or at Pilot Flying J's Facebook page at the time of purchase in-store.
MY WEDNESDAY
To paint: Have a colorful Paint Night at 1933, 7900 Downing Ave., from 7 to 10 p.m. The teacher leads the class through the steps to create a palm tree sunset acrylic masterpiece. Tickets are $45. The cost covers the painting supplies. Head to paintnite.com for tickets.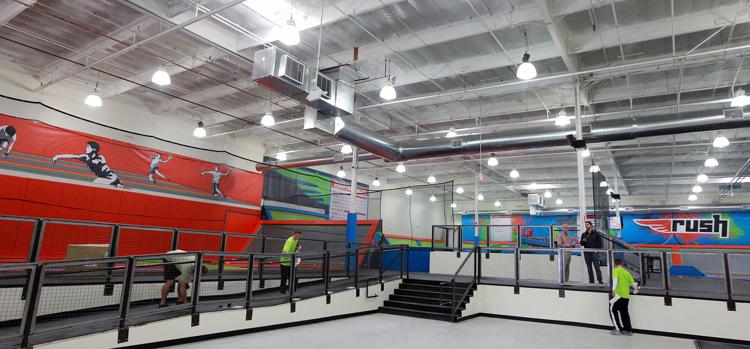 To do: If you feel like playing and drinking, the "Jumpin' and Drinkin'" event is perfect for you. Rush Air Sports and Temblor Brewing are teaming up for the 21-and-older event, with an hour of jumping at the indoor trampoline park starting at 7:30 p.m. followed by a pint of beer and six chicken wings at Temblor from 8:30 to 9:30 p.m. Tickets are $20 and available at Rush Air Sports. Both businesses are at 3200 Buck Owens Blvd. Call Rush Air Sports at 864-7874 or Temblor at 489-4855 for more information.
To watch: Maya Cinemas, 1000 California Ave., is showing "Hotel Transylvania" as part of the theater's Summer Kids Film Festival. Admission is just $1. The film is showing today and Thursday at 10 a.m.
To drink: Taste some of the the best Cavas in the world with a Cava expert at Imbibe, 4140 Truxtun Avenue, at 6 p.m. Manel Serratosa is the export manager of Cava d'Agusti Torello Mata, and an accredited sommelier by the University of Barcelona. Manel will also explain the history behind Torello's use of an exclusive amphora to bottle their best Cava, Kripta. Tickets are $15. Call 633-9463 for more information.
To listen: Enjoy a free show with Midland at Buck Owens Crystal Palace, 2800 Buck Owens Blvd. Doors open at 5 p.m. and the concert begins at 7 p.m.
OUR KIND OF PEOPLE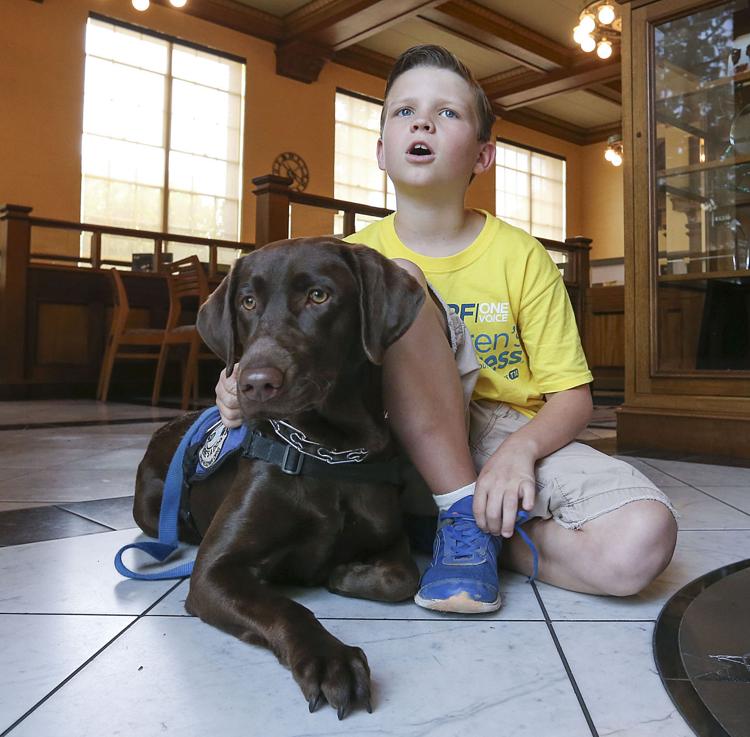 At just 11 years old, Elijah Lidgett is already lobbying for change on the Hill. He will be using his experience of having Type 1 diabetes to bring about awareness and to advocate for more research to help find a cure at the JDRF 2017 Children's Congress next week in Washington D.C.
Elijah was chosen by JDRF to represent his community and at the conference, he will share his personal testimony that highlights the daily struggles of living with Type 1 diabetes in front of Congressional leaders.
Elijah was diagnosed when he was five years old. His kindergarten teacher noticed he was eating, drinking and going to the bathroom more than normal. Once his teacher alerted his parents, his mother thought to check his blood sugar, and it was higher than 600, he said.
After that, things changed for Elijah and his family.
"The fear factor is just astronomical. You look at your kid and think, 'he's completely healthy' and someone tells you he has an invisible disease that you can't see," said David Lidgett, Elijah's father. "They say he's fine, but how do I know he's fine?"
Elijah plans to talk to Representatives Kevin McCarthy and David Valadao and California Senators Dianne Feinstein and Kamala Harris about the importance of supporting continued funding for research and the costs of necessary supplies.
"They should decrease cost on some of the medical supplies," Elijah said.
If you added together the prices of the supplies Elijah uses, the total comes to about $58,000. His pump, which allows him to quickly and easily control his blood sugar level, costs $10,000. His glucose sensor costs $5,000. And his service dog, Gigi, a 17-month-old chocolate lab, costs $43,000. Elijah raised money for one year to get Gigi, the pup that can sense when Elijah's blood sugar is too high or too low before it happens and notifies him.
Because of David's good health insurance through his county job, Elijah is able to use these devices, but many aren't as fortunate. The cheaper option would require multiple injections daily, which makes it difficult to make adjustments to blood sugar levels.
Elijah and David both spoke of how serious and scary living with Type 1 diabetes is. David said he's often scared when Elijah is asleep because Elijah most likely won't know if his blood sugar is too low or too high.
"There are nights where my wife and I lay in his bed just to make sure when he's breathing," David said.
These are just a few of the many reasons Elijah is going to D.C. to advocate for more research.
"Elijah is going (to D.C.) to not only go to represent diabetics and make medical supplies more affordable," said David. "He's also going there to advocate and say research is important and we need to cure this."
The trip seems to be the perfect opportunity for Elijah, considering he wants to be in the House of Representatives when he grows up. Elijah said he is most excited to meet and talk to other diabetics and talk to the representatives.
To recognize Elijah's efforts, he will receive a proclamation today at the city council meeting for being a delegate at the JDRF 2017 Children's Congress.
SAY WHAT?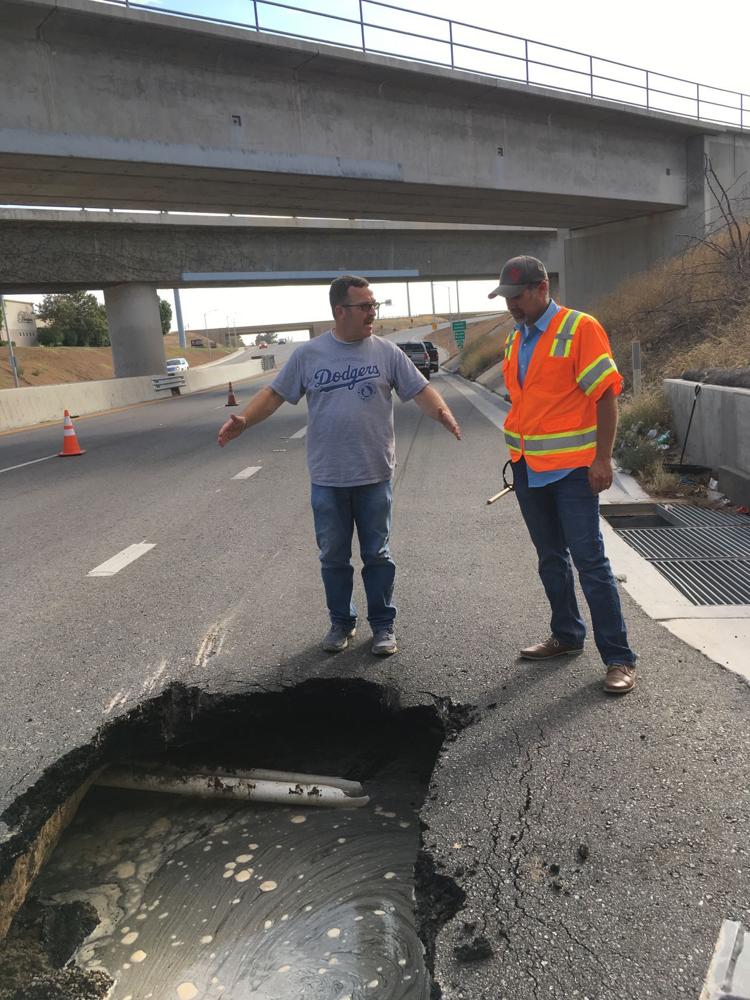 Bakersfield: Even our sink holes are unimpressive."