MY SATURDAY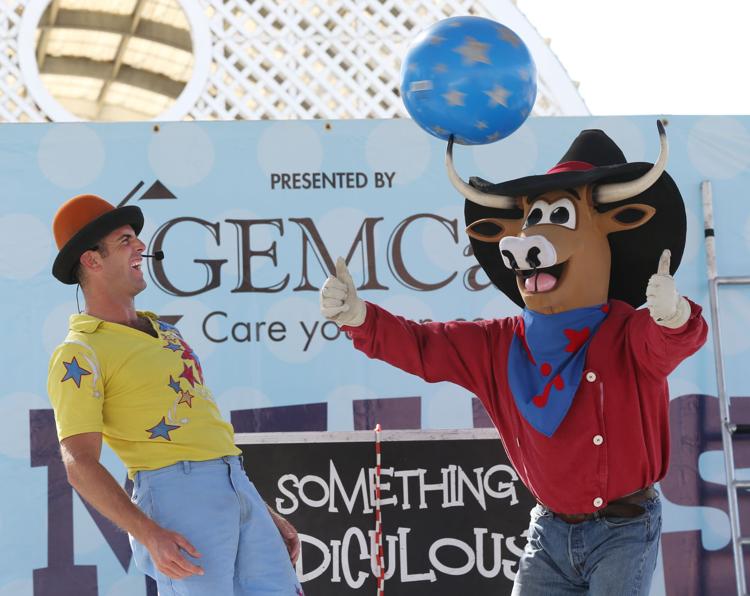 Budweiser Pavilion: Steppenwolf performs at 8 p.m. 
Chinese Acrobats of Heibi, 1, 3 and 5 p.m.
Something Ridiculous (jugglers), 2 and 4 p.m.
The Alley Cats, 6 and 8:30 p.m.
Piano Madness, 7 p.m.
Powerhouse Percussive Dance, 1 and 2:30 p.m.
Magic of Frank Thurston, 1:30 and 5 p.m.
Melodies Mix (singers), 3 p.m.
Missteppers, 4 p.m.
Beverly Belles, 4:30, 5:30 and 8:30 p.m.
Sammy Joe Mitchell Country Show, 6 p.m.
Hypnotist, Tina Marie, 7 and 9:30 p.m.
The Habbits (band), 3 p.m.
LQ's Performing Arts Center, 4 p.m.
Powerhouse Percussive Dance, 4:30 p.m.
Belinda's All Star Dance, 5 p.m.
Something Ridiculous (jugglers), 6 p.m.
PennPoint Dance Academy, 6:30 p.m.
Genesis Duncan (singer), 2 p.m.
Centre Stage Dance, 3 p.m.
Powerhouse Percussive Dance, 3:30 p.m.
Jammin' Island Hula, 4 p.m.
Jessica Rose and Elijah Gilbert, 5:30 p.m.
KNS Rockstar, 7 p.m.
Recreacion Musical, 5-7 p.m.
Grupo Kupido, 8-10 p.m.
Ameyaltzin Yolihuani Aztec Dance, 2-3 p.m.
Folklorico Family and Friends, 3:15-4:15 p.m.
Frontier Stage (Gospel Day):
The Lighthouse Boys, 2 p.m.
Natalie Frankland, 2:45 p.m.
Joshua 24:15, 3:30 p.m.
The Rock Church Praise Band, 4:15 p.m.
Pleasant View Baptist Church, 5 p.m.
Neutrick, 5:45 p.m.
The Roberts Trio, 6:30 p.m.
St. John Missionary Baptist Church Choir, 7:15 p.m.
---
Q&A WITH KEVIN McCARTHY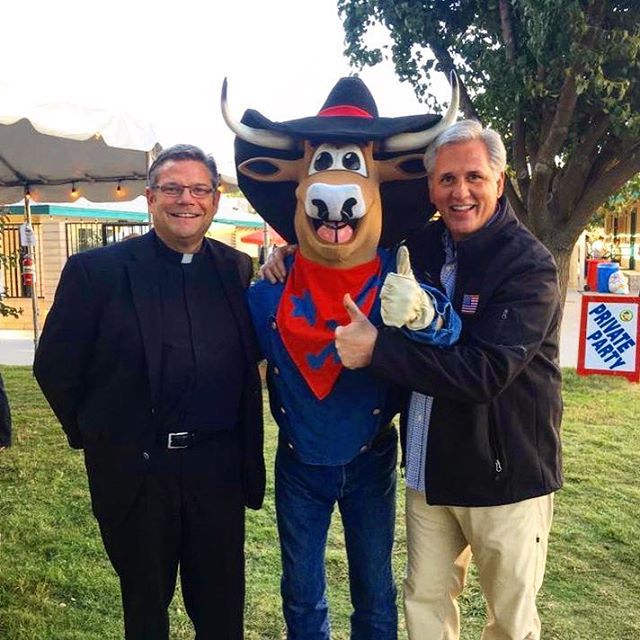 Spotted! House Majority Leader Kevin McCarthy, R-Bakersfield, was spotted at the Kern County Fair with KC the Bull and Monsignor Craig Harrison from St. Francis Church. We asked McCarthy to share his favorite parts of the fair. Here's what he had to say:
Q: What are your must dos at the Kern County Fair?
A: Swinging by the Bakersfield Fire Department food stand where I used to work as a kid. I also like just checking out the vendor booths — they are a one-stop shop where you can do everything from register to vote to sign up to volunteer at Habitat for Humanity. This civic engagement is part of what makes our community special.
Q: What are your favorite Kern County Fair food items? 
A: The cinnamon roll and corn dog.
Q: Do you ride the carnival rides? 
A: Walking the midway can be enough excitement for me!
Q: Do you like looking at the animals? Which ones are your favorite?
A: The stingray encounter was a great addition this year.
Q: What is your favorite part of the Kern County Fair?
A: I love seeing the sportsmanship of the students who participate in the show and sell of their animals. Dedication and hard work year-round. But the best part are the friends and sense of community — you can't walk 10 feet without seeing someone you know and catching up.
---
TOMMY THE RABBIT PLACES FOR THE SECOND YEAR IN A ROW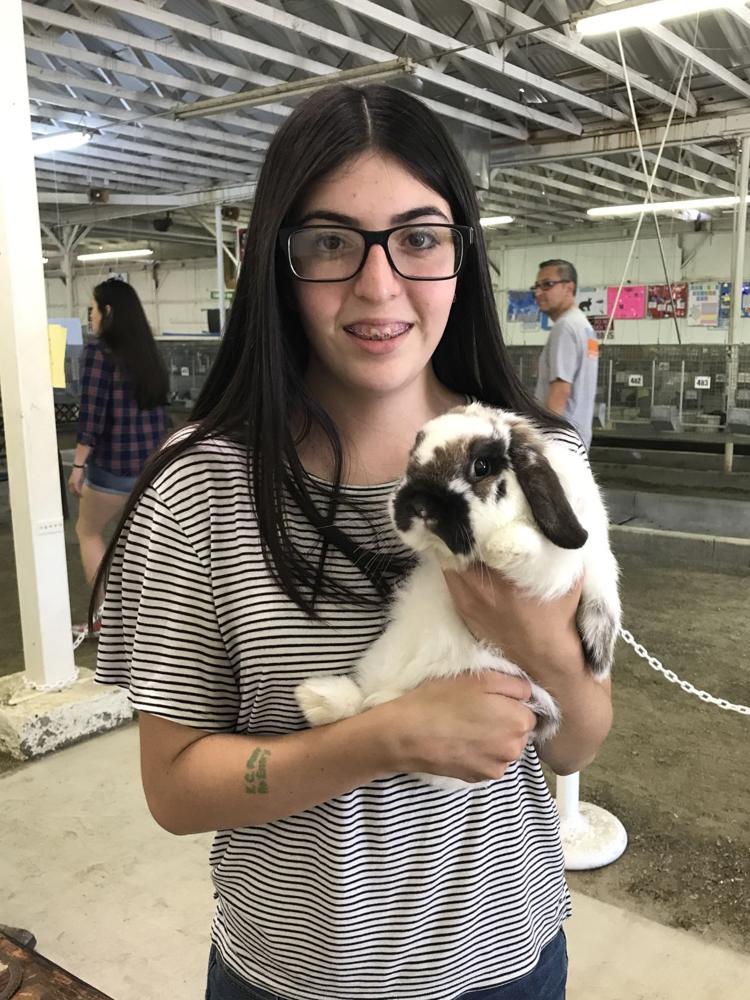 Tommy the rabbit and 17-year-old Nicole Medina, a senior at Highland High and a member of the school's FFA program, have been a strong team.
Tommy, who is just more than 1-year-old, is a Holland Lop rabbit. The pair competed against 49 other Holland Lops and took second place in the variety category at this year's Kern County Fair.
But this isn't the first time the two have competed. Last year, Medina showed him at the fair and paced first in the best of breed category. One would think Tommy has a lucky rabbit's foot, but the credit goes to Medina and her dedication to training Tommy for more than a year.
Not only did she train Tommy but made sure he was perfect for the judges. Tommy has to meet strict breeding standards. He had to have the right weight, head size, ear size and body size.
Medina doesn't plan to show Tommy again. Instead, she would like to breed him.
Medina hopes to attend Fresno State or Chico State and major in agriculture business or ranch and farm management.
This year at the Kern County Fair, there were a total of 336 rabbit entries.
---
FYI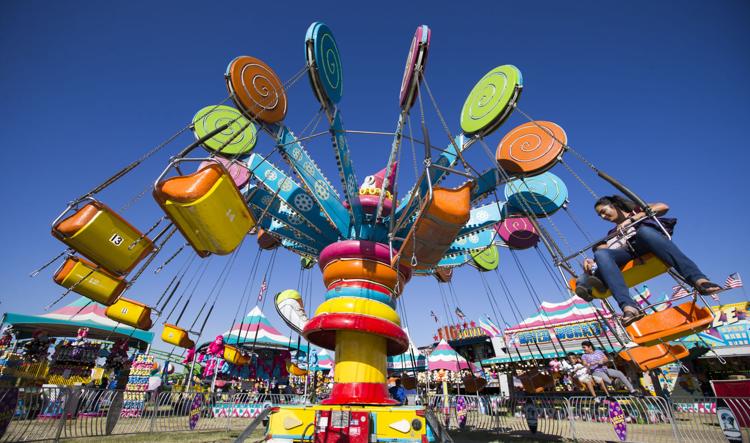 Opening and closing times: Noon to 11 p.m.
Admission: Adults are $12, children 12 and younger are free, seniors are $9 and active and retired military with ID are free.