MY MONDAY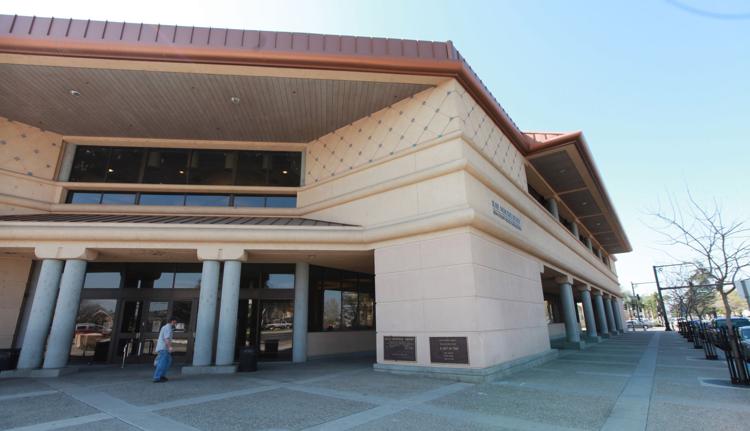 To do: Join the Kern County Library for the Holiday Candlelight Tour at 7 p.m. at The Beale Memorial Library, 701 Truxtun Ave. The library is ushering in the season with hot cider and magical holiday tales read by special guest readers. Readings include beloved holiday classics like "A Christmas Carol," "'Twas the Night Before Christmas," and more! Call 868-0701 to reserve your spot.  
To watch: The Taft and Arvin Christmas parades are taking place tonight. The Taft Christmas Parade begins at 6 p.m. at Center Street in Taft. The Arvin annual Christmas Parade and Holiday Lights kicks off at 7 p.m. at Bear Mountain Blvd. 
To treat yourself: Ladies, and men, a Christmas gift has come early. Join European Wax Center, 10500 Stockdale Hwy., for Happy Brow Hour from 4 to 7 p.m. today through Dec. 6 for a complimentary brow wax.
To paint: Create a snowy winter painting at 6 p.m. at Corks & Strokes, 2623 F St. Suite M. Acrylic paint, brushes, easel and canvas are provided with a ticket. Tickets are $25 and can be purchased at corksandstrokes.com.
To drink: Join Wikis Wine Dive & Grill, 11350 Ming Ave. Suite 20, for a four course wine paired dinner. Wrath Winery is hosting the dinner and takes guests through their line up. Tickets are $50 per person. You can make reservations by calling Wikis at 399-4547 or RSVPing online at bakersfieldfriendsofwine.com.
To create: Get crafty and make a Nutcracker wreath at 6:30 p.m. at Temblor Brewing Company, 3200 Buck Owens Blvd. Tickets are $45. Call 623-4829 to secure your spot. 
---
DID YOU KNOW?
The Kern County Sheriff's Office is hosting a Community Academy for Kern County Residents. 
"Have you ever wondered what it is like to be in law enforcement, or why things are done a certain way? Have you ever been curious as to how things work in patrol, detectives, narcotics investigations, jail operations, use of force, or what it takes to train our personnel?" the department asked on Facebook. 
The goal of the academy is to give residents a better understanding of law enforcement and how their duties work in the community, said the Facebook post. 
---
REARVIEW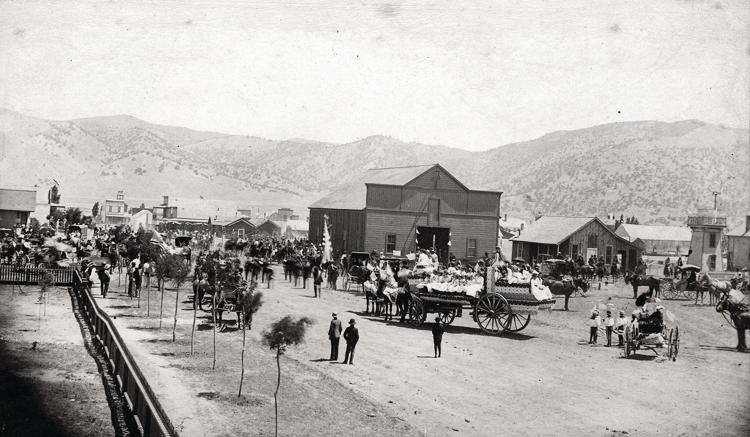 The photo above shows Tehachapi in 1890.  
---
NEED MONEY? SMALL BUSINESSES GET CAPITAL FUNDING HELP
The Small Business Development Center at Cal State, Bakersfield, is presenting a one-day workshop, where local small business owners can obtain advice and guidance from experienced lenders about determining capital needs and identifying resources.
The Kern Capital Summit will be held from 7:30 a.m. to 2:30 p.m. Wednesday, Dec. 6 in the university's Dore Theater, 9001 Stockdale Hwy.
The event features speakers and panel discussions explaining funding options for small businesses ranging from U.S. Small Business Development loans to "crowdfunding," a strategy often used by startups that utilize such sites as Kickstarter or Indiegogo, which allows small amounts of working capital to come from a large number of investors, said a press release.
There will be opportunities for business owners to meet privately with advisors to discuss specific capital needs and lending options.
There will also be a panel discussion about small business capital funding at 10:30 a.m. The discussion will be moderated by Small Business Development Consultant Jay Thompson, and the panel will feature three local business owners sharing their experiences.
For more information about the Kern Capital Summit, contact Lynn Gannon at 654-2856, or email lgannon1@csub.edu.
---
SAY WHAT?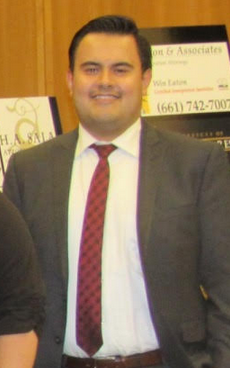 "He was bright, personable and an overall warm human being. He had such a magnetic personality that after our IJC meetings the public would flock to speak to him not only because of his knowledge of certain areas of law, but also because of his infectious smile and because he was approachable." 
—  said attorney David A. Torres of Friends of Marcos Abraham Vargas, an attorney who was killed at a Bakersfield apartment complex early Wednesday