MY MONDAY
To volunteer: Community members are invited to attend a one-hour CASA Volunteer Orientation, where you can learn how you can make a difference in the life of an abused, abandoned or neglected child. Call Diana Ramirez at 2272 to RSVP or visit our website at kerncasa.org for more information. The event starts at 5:30 p.m. at CASA of Kern County, 1717 Columbus St.
To play: Check out Trivia Night at 7 p.m. at Sandrini's Public House, 1918 Eye St.
---
2018 KERN COUNTY CATTLEMAN OF THE YEAR ANNOUNCED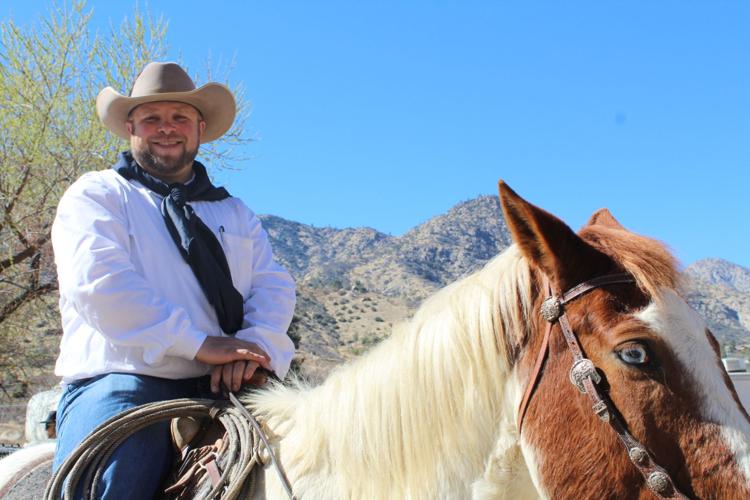 Jack Lavers has been selected as the 2018 Kern County Cattleman of the Year by the Kern County Cattlemen's Association. 
Lavers is a sixth-generation cattle rancher from Glennville and comes from a family that has been raising cattle on the same property, in the Glennville area since 1858, according to the association.
"Jack comes from a long line of ranchers, a family that has always been passionate and dedicated to enhancing agriculture in the state of California," a news release from the Kern County Cattlemen's Association said.
Lavers is the fourth generation of Lavers to be named Kern County Cattleman of the Year.
Lavers served as president of the Kern County Cattlemen's Association in 2012 and 2013 and continues to serve in the position of county director of this organization. He has also served as second vice president of the California Cattlemen's Association 2014 through 2016.
In 2015, Lavers was chosen to be a part of the National Cattlemen's Beef Association's Young Cattlemen's Conference, where he toured different stages of beef production across the United States.
He has been the chairman of the CCA's Agriculture and Food Policy Committee, in his position as chairman he continues to address many topics that affect all of us daily.
Lavers remains very active in his local community where he serves as an advisor for the North High School Agriculture Department, according to the news release. 
---
CALLING ALL TEACHERS TO SET UP TOURS OF LOCAL LIBRARIES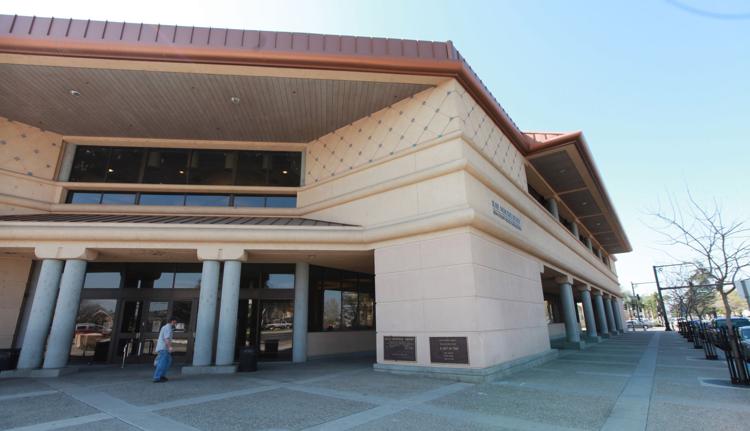 The Kern County Library is reaching out to local teachers who might be interested in introducing their students to the library.
"We love having students visit the libraries (and) discover our collections, resources, activities, (and) sign up for a library card," the Kern County Library posted on Facebook Friday.
If you are a teacher and would like to set up a tour, contact your local branch by visiting kerncountylibrary.org. 
---
TBC TIME CAPSULE: March 26, 1969
Thompson Student Champion Speller: Ricky Hurt, 14-year-old Thompson Junior High School student, will compete in the state-wide spelling bee competition in Sacramento April 25 after winning the Kern County finals sponsored by the County Superintendent of Schools office.
Ricky was introduced to the Board of Supervisors yesterday by County Schools Supt. Harry E. Blair, along with Robert Morrissey, Thompson Junior High principal. Runner-up in the contest was Margaret Aurelio, 13, of Haven Drive School in Arvin.
Blair told the supervisors that in the final contest, with Dr. Arthur Parrott of the county school office as spelling master, 104 words were given each girl before Ricky won on the word "endocrine."
Dr. Parrott said the youngsters "had spelled words that most adults would find difficult without the aid of a dictionary." 
---
QUOTE OF THE DAY 
"He was a man's man. No gray area. Yes or no. No maybes. No B.S."
— Eddie Mulder, longtime friend of Digger Helm, who died last week at age 79