MY FRIDAY
To honor: The Kern County Veterans Service Department is commemorating the 242nd birthday of the U.S. Marine Corps at 10 a.m. at 1120 Golden State Ave. The ceremony includes a presentation of the colors by a Marine Corps Color Guard, National Anthem, bagpipes, and reading of remarks from the 13th Commandant of the Marine Corps, General John Lejeune, and the current Commandant, General Robert Neller. All that will precede the traditional cake cutting ceremony.
To paint: Enjoy a glass of wine while getting artsy at a Paint and Sip night from 6 to 9 p.m. at The Mark, 1623 19th St. Admission is $30 and includes all the painting materials you'll need. The event features a full bar, live music exclusive to the event and a custom menu. Seating is limited. Call 322-7665 to RSVP. 
To learn: Mercy and Memorial Hospitals are hosting their annual MANfest, A Men's Health Care Event, to celebrate wellness and recognize the importance of men's health. The event is from 7 to 10 p.m. at Temblor Brewing Company, 3200 Buck Owens Blvd. Men can meet local physicians and healthcare specialists and speak one-on-one with doctors to ask important questions and take a proactive approach to their health. The event features specialists from Cardiology, Urology, Podiatry, Orthopedics, Gastroenterology, Endovascular surgery, Colorectal surgery, Dermatology, Bariatrics, general surgery, and primary care, as well as free glucose, blood pressure, body fat, and cholesterol screenings, food and drinks, free giveaways and live music. RSVP by calling 324-7070 or email Jessica.neeley@dignityhealth.org.
To listen: Enjoy live music from South 65 from 7 to 11 p.m. at Ethel's Old Corral, 4310 Alfred Harrell Hwy. 
---
BAKERSFIELD IS THE PUNCHLINE OF MARK WAHLBERG'S JOKE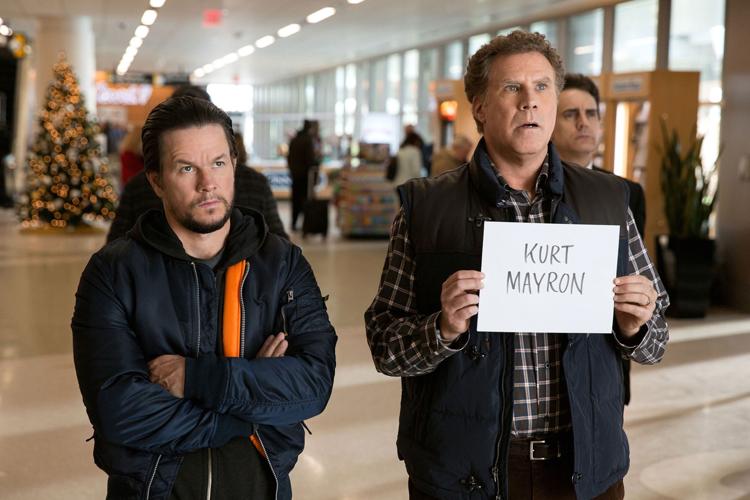 Will Ferrell and Mark Wahlberg gave a shout out to Bakersfield in a "Dad Jokes" competition video that promoted their new movie "Daddy's Home 2," which hits theaters today.
The two were going back and forth with cheesy dad jokes, trying to make each other laugh.
Wahlberg asked, "Did you hear Steve Harvey and his wife got into a fight?"
"That's not real," said Ferrell.
"It was a Family Feud," Wahlberg said.
Ferrell asked, "What did the pot eat on its birthday?"
Wahlberg asked, "Brownies?"
"Pancakes," said Ferrell.
The actors didn't find all the jokes funny, because they weren't, and the Bakersfield joke was one of the biggest duds.
"Where would you grow a chef?" asked Wahlberg, and Ferrell didn't have a clue. 
"Bakersfield," said Wahlberg. 
Like we haven't heard that one before, Mark. Actually, we've never heard that one before. 
---
WHAT'S ON THE MENU FOR THANKSGIVING? 
It's almost Thanksgiving, and we want to know what you'll be cooking up for the holiday, especially if you do Thanksgiving a little differently. Go full vegan on Turkey Day? Choose another protein as the main dish? Or hunt the animal yourself? Or maybe you stick to turkey but do it really, really, really well. Tell us for our upcoming Thanksgiving coverage! Email Kelly Ardis at kardis@bakersfield.com.
Speaking of Thanksgiving, what's you favorite all-time memory of the holiday? Share your warmest (or most colorful) Turkey Day story with us! Email local@bakersfield.com.
---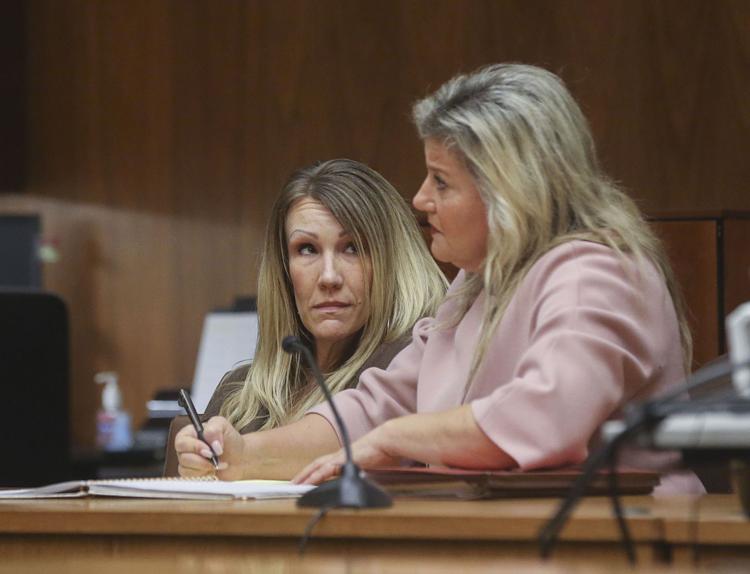 5. North hands Highland first loss, gets share of SEYL title: North High's football team beat previously undefeated Highland 21-14 at home last Friday as the Stars handed Highland the Scots' first loss of the season and clinched a three-way tie for the Southeast Yosemite League title with South.
---
SAY WHAT?
"The new VRC will be a place where we can relax, talk, reminisce about old times, battle stories and whatnot. This new facility will be an asset for Kern County and surrounding areas for the veterans to fulfill their educational goals and return to the community workforce."
— Army veteran Lee Caldwell, who spoke at Bakersfield College's unveiling of new veterans center design Wednesday. Caldwell is a former U.S. Army sergeant who served in the military for 16 years before retiring in 2014.