MY WEDNESDAY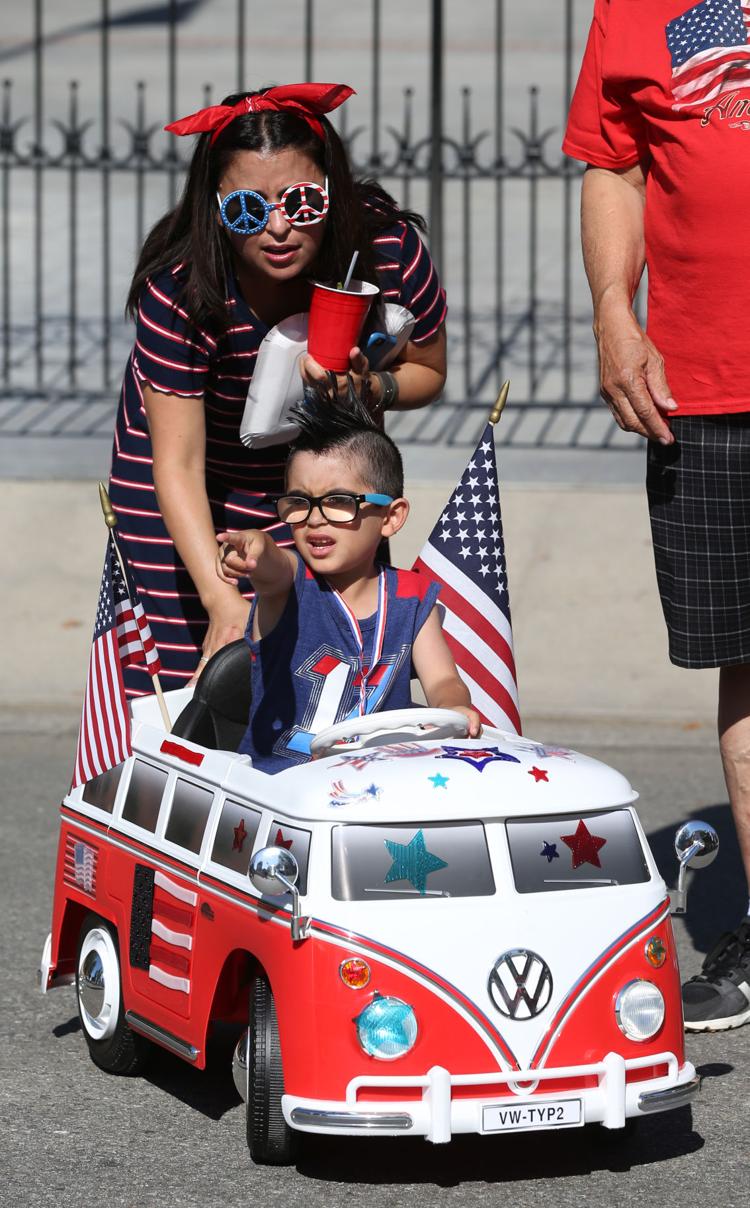 To do: Check out the 30th annual Westchester 4th of July Parade, with decorated homes, games and more. The parade starts at 8:30 a.m. at 22nd and Elm streets and goes east, turning south on B Street, west on 20th Street, ending at 20th and Elm streets.
To watch: You can watch fireworks at The Park at River Walk, which features music by Mento Buru, children's activities and fireworks, food from El Churro Loco, Pita Paradise, Barrington's Jamaican Kitchen, Fuego's Tacos and Carney Kettle Corn. Parking is limited. The event runs from 7 to 9:45 p.m., with fireworks at 9:15. The event is free. 
To watch, part 2: You can also catch a firework show at the Bakersfield Train Robbers game, which starts at 7:30 p.m. Admission is $10. The game is at Sam Lynn Park, 4009 Chester Ave.
To watch, part 3: You can also head to Taft for a Fireworks Show at 5 p.m. at the Rails to Trails, Sixth and Main streets, Taft. Admission starts at $5. Call 765-2165 for more information.
To watch, part 4: The Annual Wasco Fireworks Show kicks off at 6 p.m. at Baker Park, 1280 Poplar Ave., Wasco. The event is free. 
To celebrate: Celebrate the holiday with the Bakersfield Elks with a hamburger and hot dog potluck. Bring your favorite side dish and/or dessert, meet new friends and learn how to become a member. The event runs from 1-3 p.m. at the Bakersfield Elks Lodge #266, 1616 30th St. Admission is $5.
To celebrate, part 2: Celebrate the holiday all day in Tehachapi at the All-American Fourth of July Festival. The day includes the All-American 5K run at 7 a.m., Ed Grimes Memorial Pancake Breakfast, a parade, live music and more, with fireworks at the end of the night. Many events are free, but the 5K is $45, and breakfast is $5. Head to City of Tehachapi's Facebook page for more information.
---
OUR KIND OF PEOPLE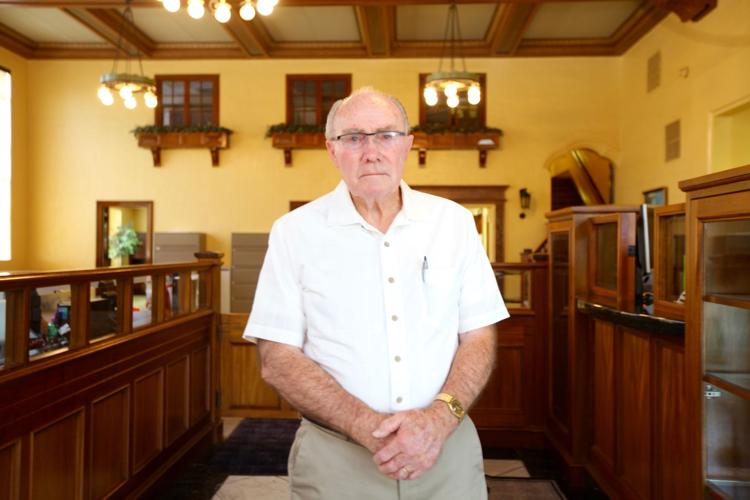 Jimmy Smith has been donating blood since he was 19 years when he was in the U.S. Marine Corps Reserve. Now, 62 years and 200 visits to Houchin Blood Bank later, he has joined the 25 Gallon Club. 
Smith, who is turning 81 next month, has continued to donate because he believes it's the right thing to do. 
"It's easy, painless and quick," he said in an email to The Californian. "Put it on your list of important things to do." 
"(Donating) doesn't cost me a cent," Smith told TBC over the phone. "I wish more people would do it. It's for a good cause."
For a long time, Smith was donating a pint of blood every eight weeks. Now he donates every other month.
Smith hopes his story will encourage others to give "the gift of life and commit to becoming a regular donor." 
If you're not a regular donor, or are a little fearful, Smith suggests going to one of Houchin's locations and watching the process. He hopes the trip to the blood bank will change people's minds.  
If he could convince others to donate, he would tell them, "It's painless, and you can have a cup of coffee at the same time." 
Houchin Blood Bank has two locations, located at 5901 Truxtun Ave. and 11515 Bolthouse Drive. Call 323-4222 to make an appointment. 
---
TAKE ADVANTAGE OF THE FREE VALET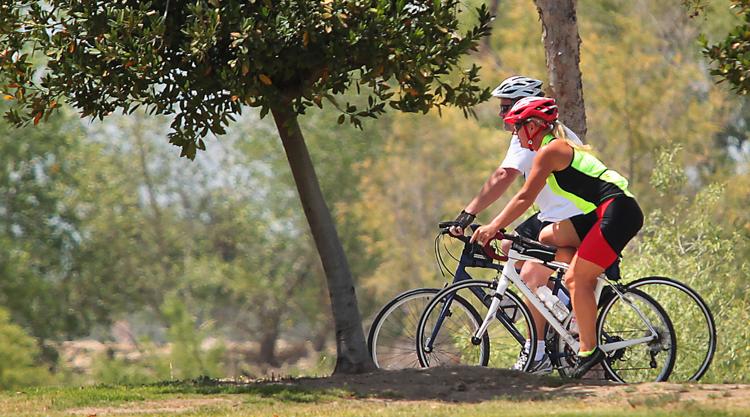 Parking at most firework shows is limited and can be a nightmare when it comes to finding a spot and leaving the area. Bike Bakersfield has the solution — cycle to the firework show.
The local nonprofit is offering a free, secure bike valet to offset some traffic and parking woes and encouraging families and individuals to opt for their bikes instead of a car during the July 4th Community Celebration at The Park at Riverwalk, which bikers can access through the bike path.
Once bikers arrive to the park, Bike Bakersfield will securely park your bike and give you a valet ticket to ensure the right bikes make it to the correct owner.
Bike valet begins at 6 p.m. before Mento Buru performs at 7 p.m. Fireworks are scheduled for 9:15 p.m.
---
GRILLING HOTLINE AVAILABLE TO THOSE BARBECUING THIS FOURTH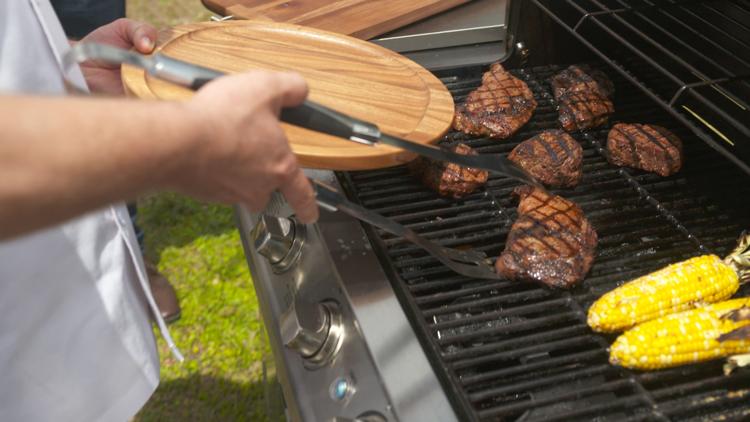 Many of you are probably barbecuing today for a large party, and some of you may need some barbecuing tips. If so, you're in luck because LongHorn Steakhouse will have the Grill U.S. Hotline open from 10 a.m. to 4 p.m. eastern time. 
If you call the hotline, you'll have the chance to speak to "Grill Masters" who can coach you on how to grill up quality steaks that your guests will love. 
For help, grillers can dial 1-855-LH-GRILL.