MY TUESDAY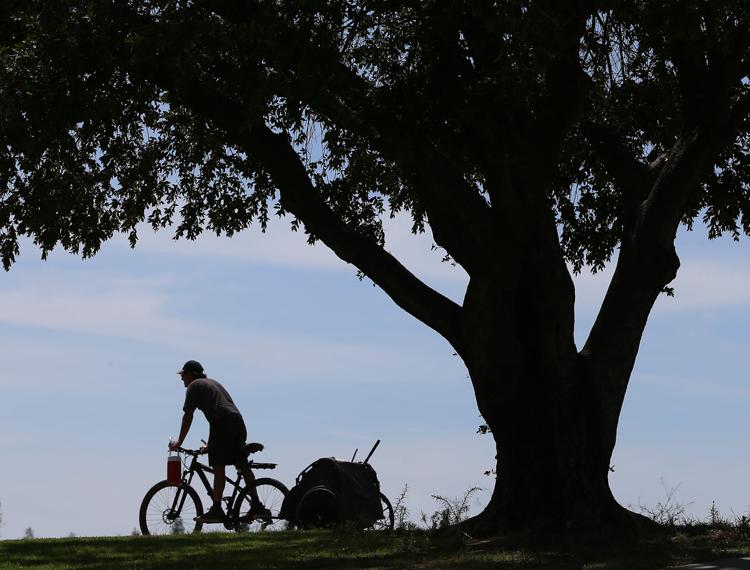 To exercise: Join Bike Bakersfield for a full moon bike ride at 8 p.m. at Beach Park, 3256 21st St. Together, a group of cyclists will ride to The Marketplace. The ride is finished once the group reaches the Marketplace, so make sure you have a plan to get back to where you started. Some park at the Marketplace and ride to Beach Park prior to the start of the ride so they may enjoy the rest of the evening without having to ride back.
To play: Enjoy a game of BINGO at 5:30 p.m. every Tuesday at the Kern County Fairgrounds in Building 1, 1142 S. P St. The event is $15.
To test: GED testing is now available at the Beale Memorial Library, 701 Truxtun Ave., from 11:30 a.m. to 4 p.m. on Tuesdays and Thursdays. Register at GED.com.
---
RECEIVE FREE ICE CREAM FOR DONATING BLODD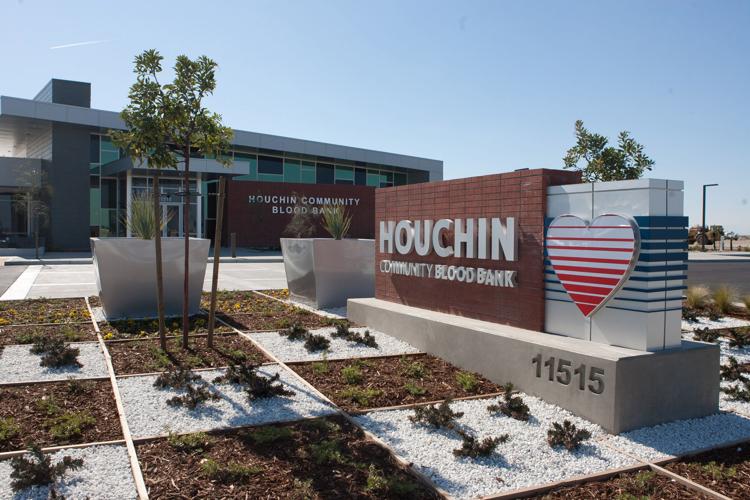 Here's the scoop! Those who donate a pint of blood at Houchin Blood Bank through the end of the month will receive a coupon for a free pint of ice cream, courtesy of Baskin-Robins.
Donors can schedule an appointment to donate at either 5901 Truxtun Avenue, or 11515 Bolthouse Drive. Both centers are open Tuesday, Wednesday and Friday from 9 a.m. to 6 p.m., Thursday from 11 a.m. to 7 p.m., and Saturday from 8 a.m. to 2 p.m.
To schedule an appointment go to hcbb.com or call 616-2505.
---
LOCAL ARTISTS NEEDED TO BRIGHTEN UP ADVENTIST HEALTH HOSPITAL 
Adventist Health is asking local artists to submit arts of all mediums to be displayed in the new Adventist Health Tehachapi Valley medical center. 
The Art of Healing Committee, made up of a group of local artists and Adventist Health representatives, hopes to fill bare walls in the hospital with local art.
"We're thrilled with the number of submissions we've received so far," said Art of Healing Committee Chair David Eastman, who serves as director of special projects for Adventist Health Tehachapi Valley. "We want to ensure that every local artist in Tehachapi has the opportunity to have their art considered for display in our new community hospital."
The committee would like more submissions from sculptors, and artists dabbling in mixed media, including steel, wood, metal and stone for pieces to be displayed in our serene healing garden, Adventist Health said in a news release.
Submissions can be for the exterior or the interior of the hospital. They may include sculptures for the medical center's garden, along walkways and in other outdoor areas and photos and fine art to fill the walls inside the hospital. Interior items are limited to 20 pounds.
If necessary, the committee can scan and reproduce art onto canvas, watercolor paper, metal or acrylic, Adventist Health said.
Submissions are due June 15. Entries must be submitted to AHTV Artist Submissions at judgify.me/artsubmission. The entry and submission forms must be completed. The submission also must include three mandatory samples of art (300 dpi, no larger than 2MB each, 2000 pixels on longest side) and the artist's combined biography, artist statement and/or resume, which is optional. 
---
TBC TIME CAPSULE: May 29, 1969
Apollo 10 Moon Photos to Aid Landing: Deep canyons, massive craters and majestic mountains on the moon stand out boldly in pictures taken by the Apollo 10 astronauts and released here Wednesday.
The photographers, taken by Air Force Col. Thomas P. Stafford and Navy Cmdrs. John W. Young and Eugene A. Cernan, bear a striking resemblance to aerial pictures of the ice-bound antarctic continent on Earth.
Craters stand out as smooth-fenced indentations in the white lunar surface and rilles, or deep canyons, resemble foot trails forced through snow.
All of the surface shown in the photographs is marked by craters, some showing up only as pinpoints while others dominate the landscape.
Dr. John Dietrich, a space agency geologist, said it was too early to make a definitive analysis of the pictures, but he said they definitely will be useful in exploring the approach path to the planned lunar landing attempt in July.
All the still photos of the moon released Wednesday were taken from the Apollo 10 command module, its nose pointed at the camera, in orbit of the moon. These were taken by 70mm cameras held by the crew. 
A 16mm motion picture sequence shown to newsmen included scenes taken during a pass to within 9.4 miles of the moon by Stafford and Cernan, but a reflection in the window of the lunar module they were flying partially obscures the lunar view.
Dr. Deitrich said the film "probably will not improve on the best that we had" of the planned Apollo 11 landing site.
The motion picture film also showed Young having the first shave in space.
Young uses an ordinary safety razor to remove his chin whiskers, and wipes it clean with a towel.
Shaving in space, where there is no gravity, always has been forbidden before Apollo 10 because officials feared bristles floating in the spacecraft would foul delicate instruments. 
A second release of pictures is planned tonight.
While the pictures were being released, the men who took them were telling in private about their eight-day trip around the moon and back.