Memorial Day is Monday, and thousands of Kern County residents are taking time this long weekend to remember and honor those who have given their lives in defense of our nation.
We chose to highlight three locals who made profound sacrifices during three wars out of a sense of duty to their comrades and country.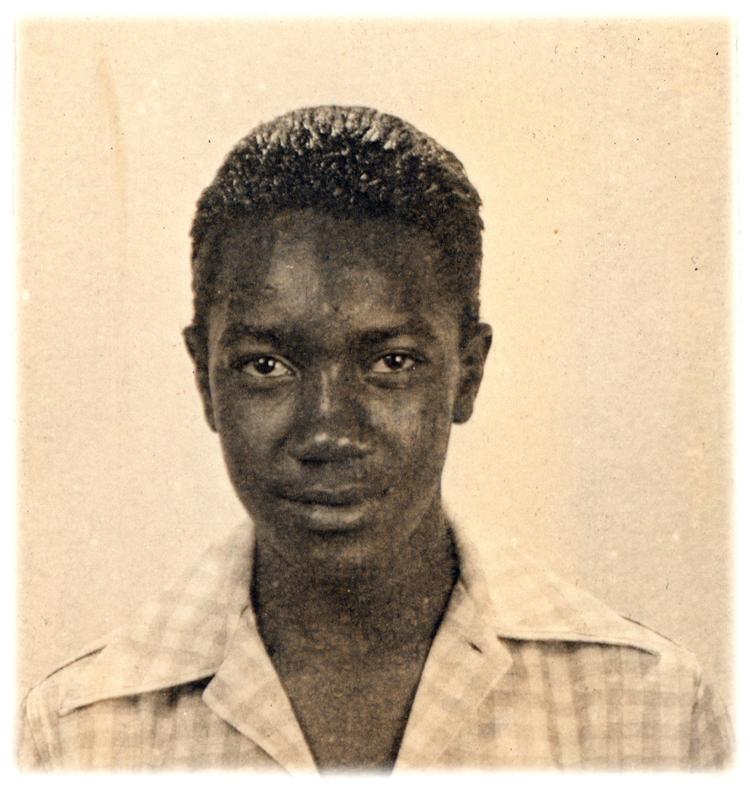 Families of fallen soldiers don't always have a grave to visit on Memorial Day.
The family of Bakersfield High Driller turned U.S. Army infantryman Roosevelt Clark waited more than 60 years to see his remains arrive home from a battlefield in North Korea.
Clark, who grew up in Arvin and played for the 1949 Drillers football team, was reported missing in action in late November 1950, while fighting with the 35th Infantry Regiment, 25th Infantry Division, in North Korea.
Decades passed with little word. Clark was declared dead, and members of his extended family began to accept the possibility that their loved one's remains might never be found or identified.
But 62 years after he was lost to the fire of war, the remains of Roosevelt Clark finally did come home to Bakersfield in 2013.
For decades, Clark's physical remains had remained lost to his comrades, his country, his family. Those physical remains were finally identified through DNA analysis.
On Feb. 27, 2013, Clark's remains were flown, with full military escort and honors, to Los Angeles International Airport. From there he was carried by hearse to Hillcrest Mortuary in Bakersfield, escorted by Patriot Guard Riders from Southern California and Kern County.
Following the memorial service at a local church, Clark's remains were taken to Hillcrest Cemetery, where honors were rendered, flags presented to the family and Clark was laid to rest — a rest that was long overdue.
When one looks at an old, yellowing photograph of Clark as a fresh-faced high school student, it's hard to imagine that, if he were alive today, he would be over 85.
David Jackson, commander of the Kern County chapter of the Military Order of the Purple Heart, was waiting at Hillcrest that day in 2013 when the procession arrived.
"No fallen serviceman should come home without someone there to receive him and honor him," Jackson said at the time.
Nearly 300 people showed up to do just that.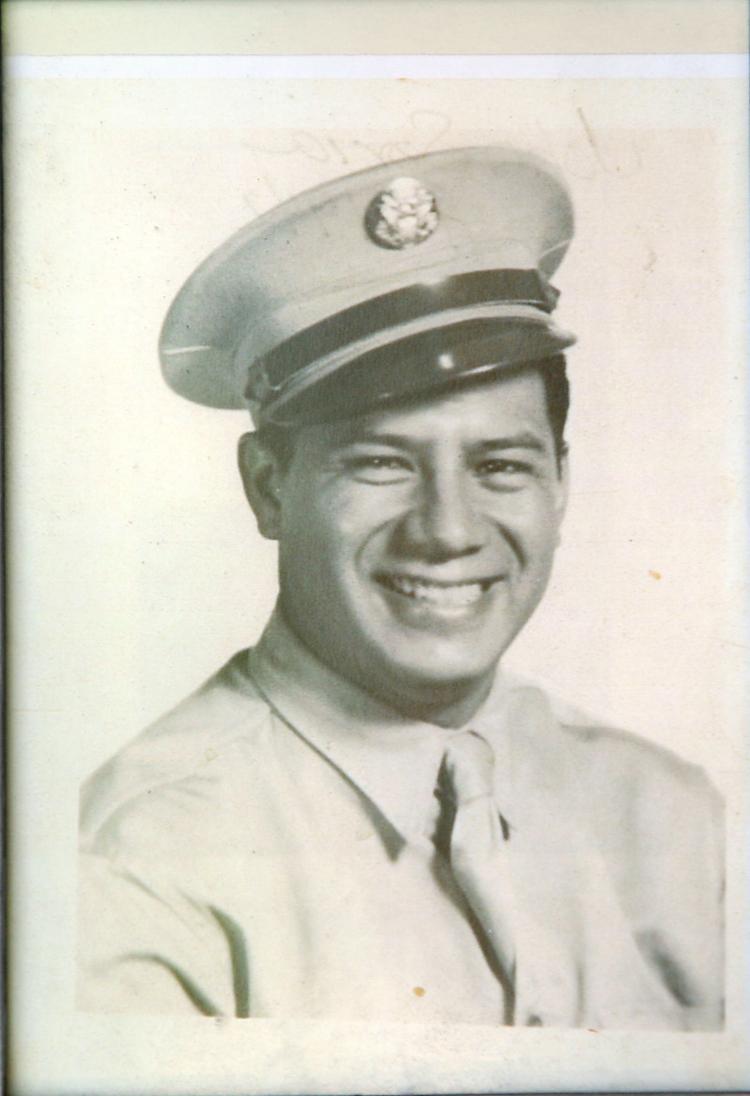 John Soria grew up in Bakersfield when Bakersfield was still a small town.
He watched double features at the Mission, Rialto and Granada theaters in the Baker Street area, the neighborhood where he grew up.
Soria attended the only high school in town, before leaving his studies in 1938 to start working full-time. In 1942 he joined the U.S. Army after America entered the war.
A visit to Soria's Bakersfield home in 2010, two years before his death, revealed the former combat Army medic's extraordinary bravery during the Battle of the Bulge, Hitler's last desperate winter offensive.
A half-dozen medals saved in a shadow box spoke volumes about the man and his actions during that battle.
There was a Silver Star and a Bronze Star, the latter awarded personally by Gen. George S. Patton. A French campaign medal recognized Soria for his service to that nation.
There was the Purple Heart he received for a wound he suffered in Germany's Ardennes Forest as he scrambled from one frozen foxhole to another, one wounded comrade to another, helping those he could, providing comfort to those he couldn't, not realizing he had been hit by a burst of artillery fire.
"I took care of the infantrymen first," he remembered during that interview in 2010. "Then at one point they told me I was bleeding. The blood was coming through my coat."
For 67 years, he carried a hunk of shrapnel in his body, a souvenir of the battle he sometimes wished he could forget.
In his dreams, Soria said, he could still hear the desperate cries of the wounded calling out to him across a snow-covered battlefield.
It was just a single word, but it carried a terrible weight.
"He can still see their faces," Soria's grandson John Aldana, also an Army veteran, told The Californian that day.
"He gets upset because he couldn't save them all."
The ones he couldn't save became the focus of Memorial Day, a day to honor the fallen, a day that seemed to last a lifetime.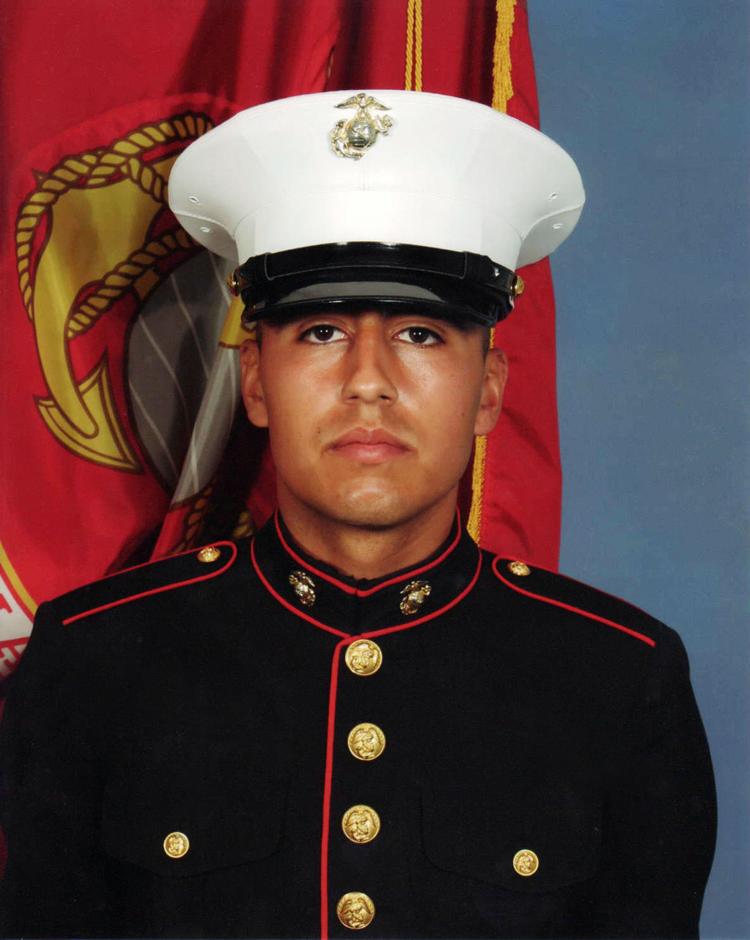 U.S. Marine Sgt. Adan Gonzales Jr. carried a squad automatic weapon, or SAW, capable of firing a fearsome 1,000 rounds per minute. Yet to the end of his life, he tried to balance his role as a combat Marine with his desire to help the desperately poor families he came in contact with in war-weary Afghanistan.
In a letter mailed home in 2011, the 28-year-old asked for prayers to protect his comrades in arms, as well as for "the innocent children that have to live, day after day, in this war zone.
"They are born innocent into war," Gonzales wrote in longhand.
"Our gun bursts wake them up at night, and I can hear them crying after a firefight," he continued. "It haunts me to know that they frequently become victims of our bombs and missile strikes. They are no different from my own children, and have a God-given right to live in peace and happiness.
"As for me, don't worry about me," he wrote to his family. "I am in God's hands and I believe he will see me through this."
A few months after penning that letter, the married father of three was killed during a fierce battle with Taliban fighters in Afghanistan. It was Aug. 7, 2011.
Days later at the family home in Bakersfield, Gonzales' father, grandmother, wife and sister gathered in the living room to recall stories of Adan.
His mother, Yolanda, listened intently, but found it nearly impossible to speak through the lump in her throat.
Adan had always been respectful and well-spoken, Gonzales' father recalled during that visit, but a level of shyness kept the young man from fully engaging with life.
"The Marines took away his shyness," Mr. Gonzales said. "That experience revealed his true heart."
Marine Cpl. Madison Jefferson, of De Queen, Ark., met Gonzales in 2010.
Adan had something not every Marine had, Jefferson told The Californian: the ability to be a combat-ready Marine when need be — and the ability to "flip a switch" and let compassion and charity rule the day.
There's a cultural and a language barrier between the Marines and the "locals," Jefferson said. "Sgt. Gonzales would go out of his way to break down that barrier."
Jefferson was in Afghanistan with Adan in June 2011 when their unit was ambushed.
Jefferson took a bullet to the leg and tumbled into an irrigation canal. The corpsman — a medic — pulled him out and began patching him up. Jefferson looked up to see Gonzales and the other men moving in to protect him.
"I remember seeing the whole team make a 360 around me and Doc," Jefferson remembered.
The fighting was still fierce when Jefferson was put aboard a helicopter. He looked around, knowing he was done, and knowing he probably wouldn't see his team until it finished its deployment.
One of the last things he saw was Sgt. Gonzales.
"I remember seeing Gonzo ... up on one knee with his SAW," he said, "doing his work."
That's what Gonzales was doing that fateful Sunday in 2011 when he was fatally struck by enemy fire.
"I do believe God is with me on these long patrols through the poppy fields ..." Sgt. Gonzales wrote in that beautiful letter home. "I know he is with me now and will be waiting for me hereafter."