Identifying the names behind human skeletal remains is no easy task.
Since April 2018, there have been at least eight different sets of human remains recovered in Kern County. While six of those eight instances have been identified, two are unknown. All of these cases began as truly unknown persons with few leads, said Dawn Ratliff of the Kern County Coroner's Office.
Ratliff said there are many strategies coroners use to identify bodies. Some remains take longer than others to identify, Ratliff said, and some still remain unsolved. The easiest strategy is through government identification, like a driver's license, though that isn't always available.
According to the International Committee of the Red Cross, identifying human remains isn't a one-step process — preliminary investigation is necessary, including gathering information about where a missing person was last seen and in relation to the respective remains. Biological samples from family members and dental and health records can all help coroners or forensic pathologists make identifications. 
"Identification requires a good bit of investigation before the identity is confirmed, family identified, and then notified about the death," Ratliff said. "After (the identity) is confirmed by whatever method, our obligation is to notify the family first," which is why it may take a long time to release the name of the deceased, she added. 
But identifying remains isn't just difficult for forensic pathologists and coroners — it's also difficult for families and loved ones of the deceased, who are looking for closure.
"When somebody is missing, that's a type of a loss that is really, really difficult," said H. Norman Wright, a licensed therapist who focuses on grief and trauma counseling. "We want to be able to say I know what happened to them. Otherwise, it's like a low-grade fever hanging over your head.
"I think when you don't have the remains, it prolongs (the grieving process)," Wright said. 
In order to make a positive identification on human remains, a coroner has to match the description of the missing person to the remains themselves and any circumstantial evidence. This can include general information about the remains, such as the sex, age range or height; medical and dental facts, like signs of old bone fractures or evidence of surgeries; and DNA.
"If dental records are available, the identification can usually occur within a couple of days and can confirm or rule out the identity," Ratliff said. "We also find many people do not have dental records or family is unaware of where they may have obtained dental care."
Here's a look at some recent cases in Kern County:
-- In April 2018, human remains were located in the 8700 block of Joshua Lane in Rosamond. It was suspected the remains may have belonged to Michelle Chafin, a missing woman in Kern County, but it was believed the remains were connected to the homicide of a Sylmar man found dead in February 2015. Juan Carlos Perez was eventually identified via DNA obtained from the remains.
DNA confirmation typically takes weeks to confirm and is used after all other options of identification are unsuccessful, Ratliff said. Coroners can obtain DNA from family and complete a direct comparison between the victim and family members. 
-- In July 2018, a human leg washed up on the shore at Buena Vista Lake. An intensive investigation ensued over the area, but no other remains turned up. Ratliff said the leg was sent to the Department of Justice for a DNA profile.
"To date, there are no hits on identity," she said.
-- Just east of Hart Park, a human arm was found inside a bag, among other items, in August 2018. Micah Holsonbake was identified through DNA confirmation by the Department of Justice.
-- Search of a drainage sump in October 2018 revealed human remains from a homicide case. The remains were near Mahoney and Southgate drives. The deceased person was identified as Jessie Flores through fingerprints. 
"We frequently identify people from fingerprints," Ratliff said, adding that identifying via fingerprints is one of the easiest ways to identify someone. "Fingerprint comparisons may take hours to days depending on the variables.
"In the event fingerprints failed, potential family and friends are the best source for us to narrow down the list of who the persons may be and help us determine what is needed," Ratliff said. 
-- In January of this year, severely decomposed human remains were found about four miles north of North Edwards, off Claymine Road. The remains were identified as Karl Sharrah in 2018, and his death is being investigated as a homicide by the Kern County Sheriff's Office.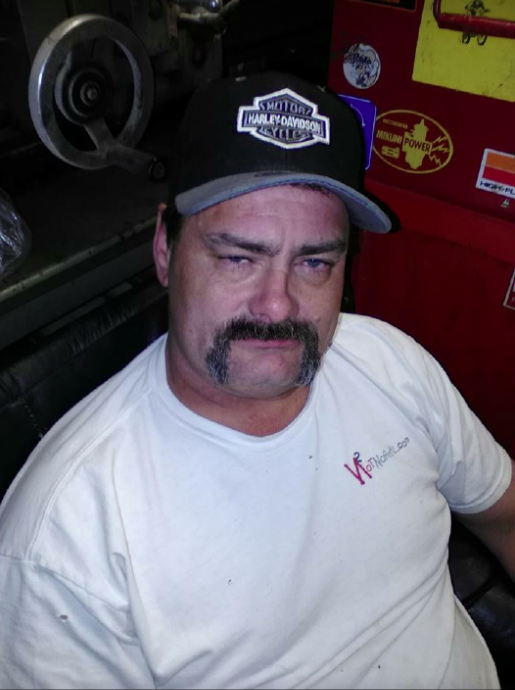 -- Over two months ago in Mojave, deputies were dispatched for reports of a dead person in the 8500 block of Lone Butte Road. Instead, they found human remains, and the identity has been discovered through fingerprints. The identity of the person has not been released as the Coroner's Office is still searching for possible family members.
-- Another set of human remains were found in Lost Hills Road in May after deputies were called to a field north of Weiser Road. The remains were sent to the Department of Justice for DNA testing. Information is not available at this time, as an investigation is still pending. This type of case is considered a complete unknown.
-- The most recent finding — remains found north of Mojave on June 13 — is still pending investigation, and no information is available at this time. 
When that is considered, Ratliff said, the Coroner's Office "will submit a specimen to the Department of Justice to obtain a DNA profile.
"DOJ will then run the DNA profile from the victim through their data base to see if there is a hit for a possible identification," Ratliff said. "The process for DNA confirmation from DOJ may be months to years."
Angela Monroe, spokeswoman for the Kern County Sheriff's Office, emphasized the department's dedication to identifying the remains of people found in Kern County. 
"We investigate thoroughly to bring closure, and in criminal cases — justice, for the families and friends of those missing loved ones," Monroe said. "The Coroner Section works diligently to provide these identifications."
Monroe reminded those with information on such cases to call KCSO at 661-861-3110 or the Secret Witness Line at 661-322-4040.