Get the red carpet rolled out and awards shiny: it's time for the ninth annual Kern High School District's PEAAK Awards.
Celebrating the best in activities and athletics, this year's show will begin at 7 p.m. Wednesday in Bakersfield High School's Harvey Auditorium. The PEAAK Awards will also be broadcasted live at www.kernhighnetwork.com and on Kern High Network's Facebook page.
Known as KHSD's version of the ESPYs and Grammys, as Stan Greene, director of school support services, described, there will be a red carpet for nominees to be interviewed on, giving them the full celebrity treatment.
The PEAAK Awards began in 2011 with 18 categories such as greatest community supporter, greatest comeback and best male and female athlete. Last year's show recognized more than 300 individuals in 36 award categories.
"As a former athlete, I recognize how much athletics get covered," Greene said. "I get to stand backstage as it goes on and to see the kids walk off the stage so excited is a cool experience."
Before the awards are handed out, some of this year's nominees shared what the PEAAK Awards mean to them.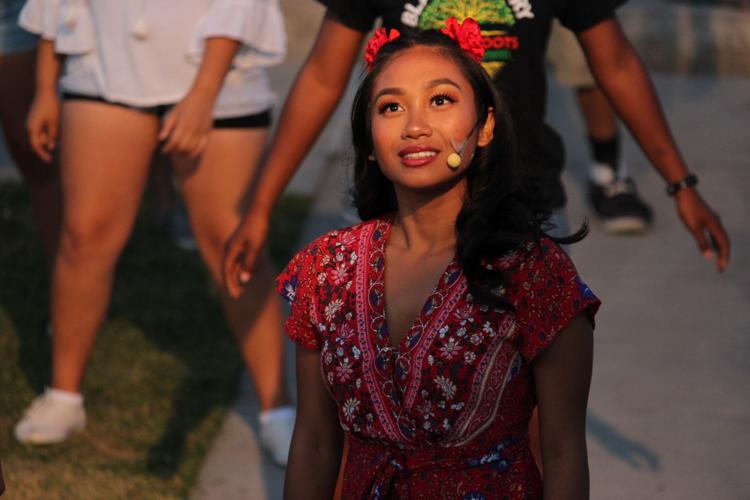 Marianne Fel Joverlie Paculba — Golden Valley High School
Outstanding Achievement in Theater (Scholar Female)
Outstanding Achievement in Acting (Female) 
When senior Marianne Fel Joverlie Paculba found out she was nominated for two individual PEAAK Awards, her reaction was pure shock.
"I wasn't anticipating any of that at all," she said. "I didn't think my grades would be good enough to qualify me for the scholar one."
For the last four years she was part of Golden Valley's theater productions that were nominated, and last year she and her castmates won outstanding live theatrical production (non-musical) for "The Curious Incident of the Dog in the Night-Time."
If she wins this year, she hopes it can show the people around her that she is serious about being an actress.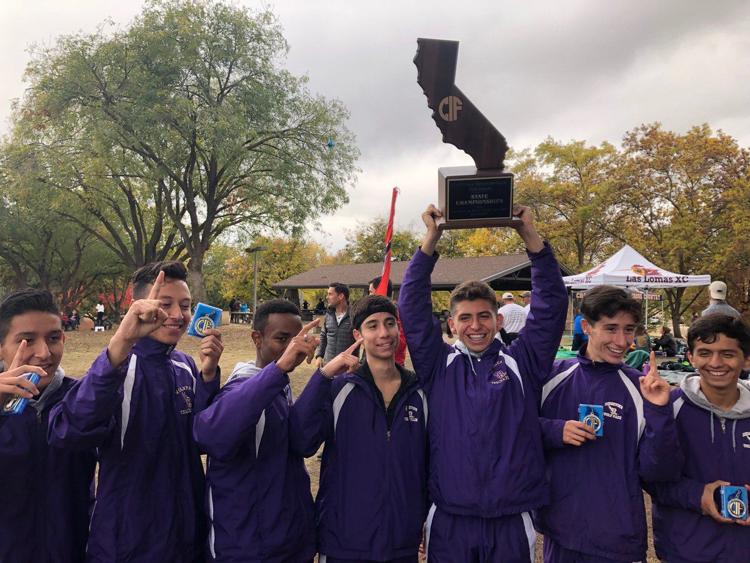 Bryan Gaxiola and Ased Adus — Ridgeview High School
Most Memorable Moment (Boys Varsity Cross Country Team)
Best Male Student Athlete (Gaxiola)
Senior Bryan Gaxiola and junior Ased Adus thought the celebrations were over in November when their cross country team won the Division III state title. Then came their PEAAK Award nomination.
"At first we thought we didn't get nominated and that kind of sucked," Gaxiola recalled.
"We ended up getting in last minute so once we heard that we were so excited."
The state championship was the team and Ridgeview athletic department's first, and it was the first program from Bakersfield to win a state title in cross country.
"Our freshman year we got second-to-last place," Adus said. "We looked up to the team that won, and this year we got to win. It was a wonderful feeling."
A PEAAK win would give younger runners more motivation, said Gaxiola, who could go on to potentially win more state titles for Ridgeview.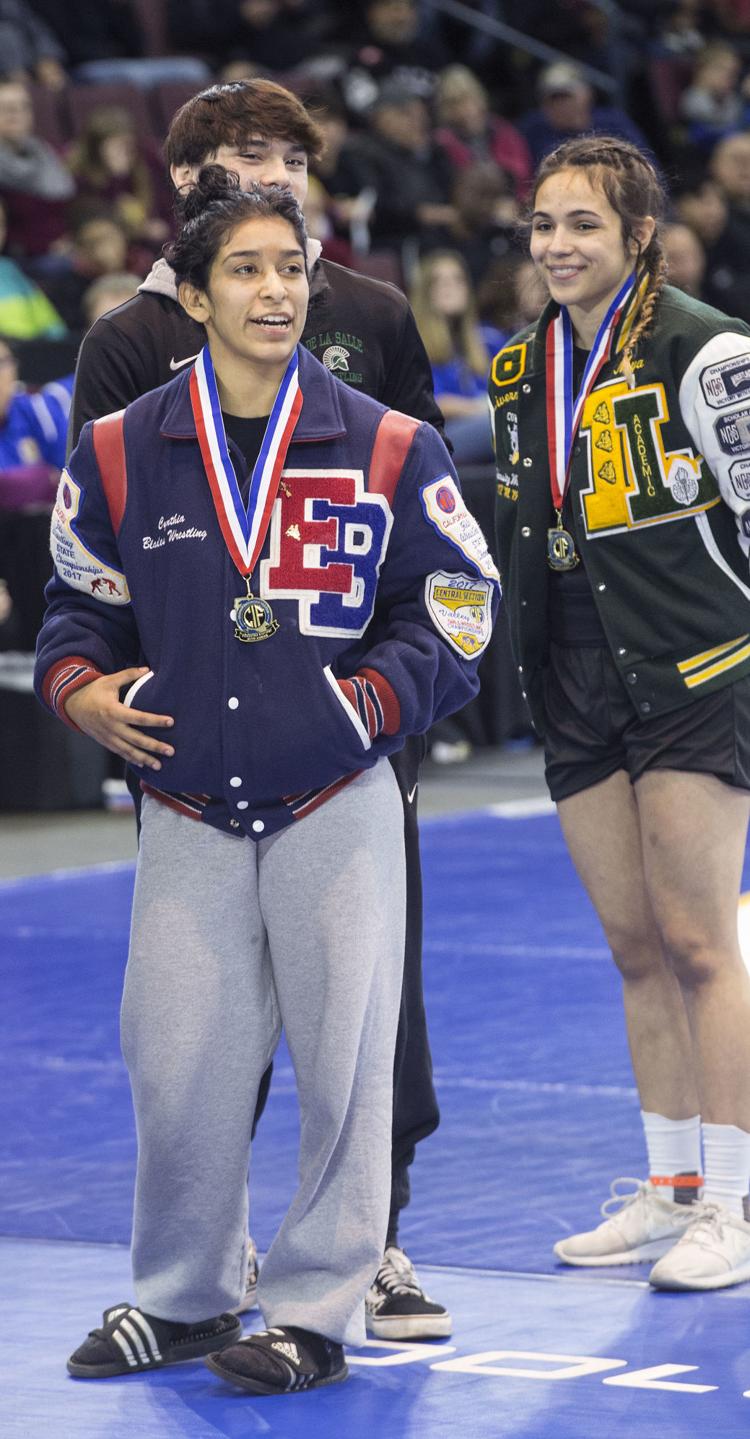 Cynthia Pelayo — East Bakersfield High School
Greatest Comeback
Best Female Athlete (Junior or Senior)
The greatest comeback award is given to an individual or team who came from behind to win a contest, season or event. Senior Cynthia Pelayo dislocated her elbow and tore several muscles, ligaments and tendons to end her wrestling season last year. But as the award suggests, she bounced back.
She practiced two to three times a day and was "putting a lot of stress on my body."
She ended up winning several matches, but fell short in the state tournament in February. Regardless, one of her biggest goals while in high school has been to win a PEAAK Award, and she believes she is on her way.
"I was really happy that someone recognized me as being the greatest comeback. It makes me feel they knew everything I had to do to get to what I got," she said. "I know I definitely left my legacy here and it inspired people to do things I did."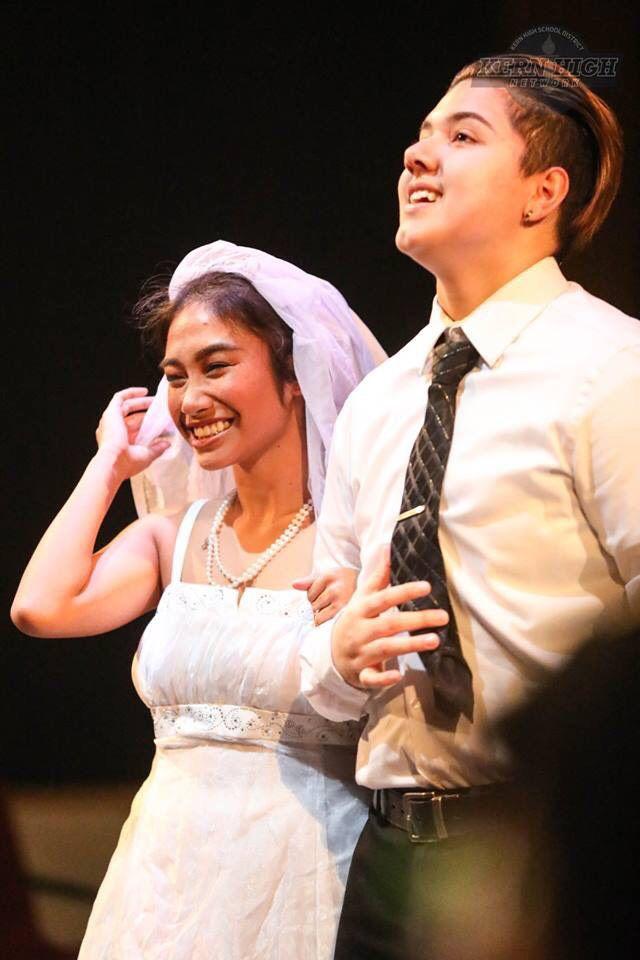 Tyler Moore — Golden Valley High School
"Once on this Island" for Outstanding Live Theatrical Production (Musical)
"Our Town" for Outstanding Live Theatrical Production (Non-Musical)
Golden Valley is up for outstanding live theatrical production musical and non-musical. Senior Tyler Moore, who had a lead role in both shows, said his mind was blown when he heard about the nominations. 
After last year's win, he said the cast and crew have been looking forward to Wednesday's show and have developed a deeper appreciation for it. Whatever the outcome, he is looking forward to supporting other schools.
"It's good that the community is getting together, and we'll have support for each other," he said.