Before Tara Crews could even open her eyes, she became a bit of a local celebrity — gracing the pages of The Californian Jan. 2, 1972, under the headline: "Year's First Tot Arrives at Memorial."
She almost missed her chance to be part of a Californian tradition dating back to the 1960s — celebrating the first Kern County or Bakersfield baby born each year.
"I had my wife take Castor Oil to speed up the delivery because I wanted my tax deduction for 1971," Tara's father, Ron Vietti, lead pastor at Valley Bible Fellowship, recently joked.
Clearly, that didn't work.
As the new year approached, The Californian combed through its archives for names of some of these first-borns and tracked them down to see what became of them.
In addition to Crews, we found a set of twins and a woman grateful to have been born in the United States.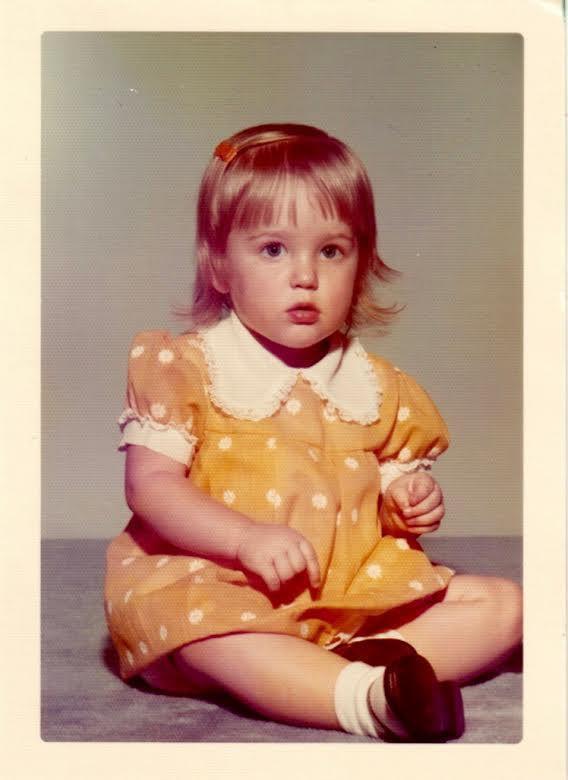 Tara Rochelle Crews is living the pastor's life. No, she isn't a pastor — but she's the granddaughter of a minister, the daughter of a pastor, the sister of a pastor, the wife of a pastor and might be the mother of a pastor.
"I haven't known any other life," said the 45-year-old. "I wonder if my son will go into ministry."
She grew up feeling a bit famous since she was in the paper as a baby and felt like the world celebrated her birthday every year.
"I always enjoyed having my birthday around a national holiday," Tara said. "I always pretended the fireworks the night before were in my honor."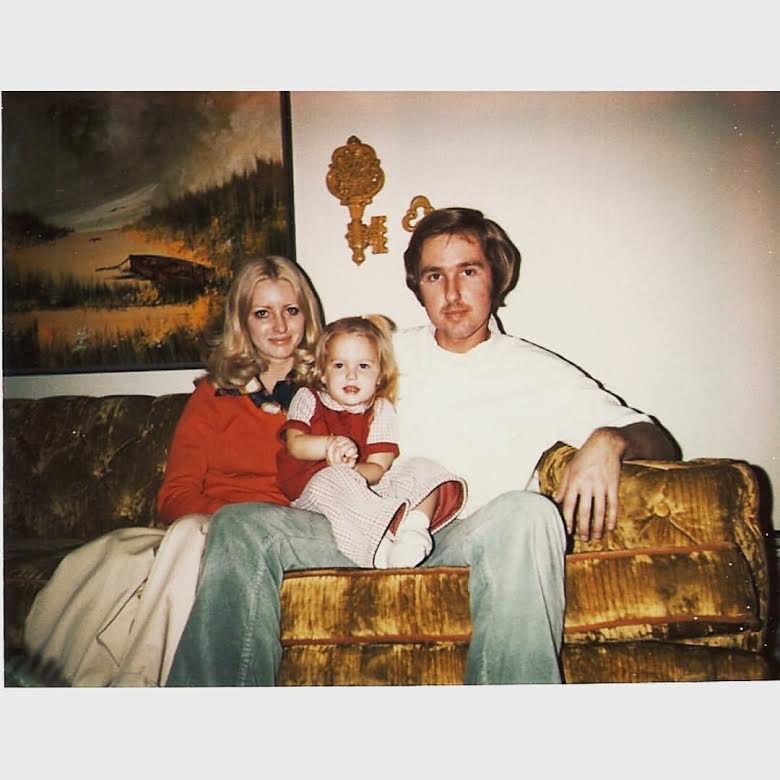 When Tara was 2 years old, her father started Valley Bible Fellowship with just 10 youth leaders. Now the church, which has a congregation of more than 10,000 at the Bakersfield campus, has expanded to Visalia, Las Vegas and Ventura, where Tara's brother, Josh Vietti, is a pastor.
But Tara didn't live in a typical pastor's home. She didn't feel like she had to rebel, as many pastors' children do. 
"My parents let me be who I was. They didn't put little silly strict things on us," she said. "They let us be kids."
Since 1993, Tara has been working at the Vegas church campus where her husband, Jim Crews, has been the lead pastor for eight years. But they retain a home in Bakersfield and commute to work every weekend.
The Highland High grad never planned to work in the church (she went to school to become a paralegal), and didn't plan to follow in her mother's footsteps by marrying a pastor.
"Being a pastor's kid, that's the last thing I wanted," Tara said. "I saw the demand. They work 24/7."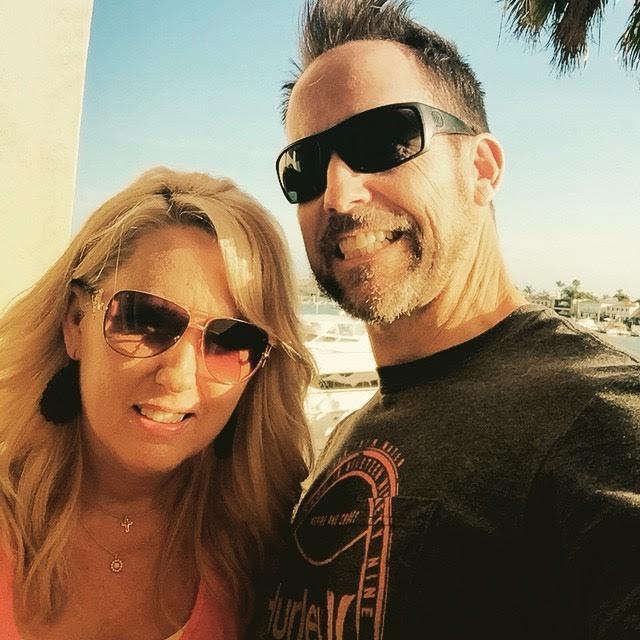 But one summer the two met through the church when Jim, who was studying to be a veterinarian, was home from Cal Poly San Luis Obispo. At the end of the summer, Tara said, Jim felt like he was being pulled to ministry.
"He tricked me because he was supposed to be a vet. Growing up, I wanted a normal life where my husband clocks in and out," Tara said. "But it's good because we both agreed that's what God has called us to do."
Of course her parents were thrilled, Tara said, because the church work continues in the family. So the two married in 1992 when Tara was 20.
"I should have known that that was inevitable," she said. "Luckily, I was prepared for what comes with us."
And even if she wasn't prepared, she always had her mother, Debbie Vietti, 65, to turn to for advice.
"Sometimes in ministry, it's really hard to find people you can confide in because we have to guard ourselves," the mother of three children said. "My mom is a very Godly woman, and I know I can tell her anything and she won't judge me. And we can relate to each other's struggles."
The family struggled together. Her dad has been diagnosed with cancer three times but is now in remission.
"God told him, 'I am going to sustain you,'" Tara said.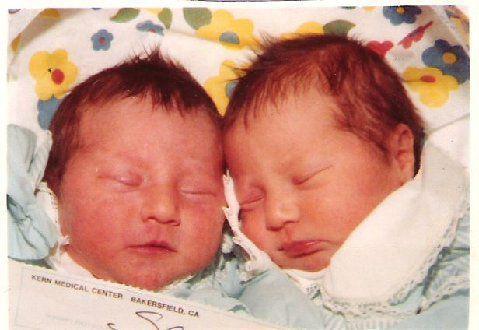 Twin sisters Jamie Ratzlaff and Amy Errecalde could have been triplets in 1981, but their mother lost one baby while in labor.
"I don't know if the world could handle three of us," Jamie said.
The twins grew up to be inseparable. They moved around a lot and were forced to transfer elementary schools 10 times within Bakersfield, something that could take a toll on some kids. Those transitions weren't too tough on the twins, though, since they always had a best friend by their side, Jamie said.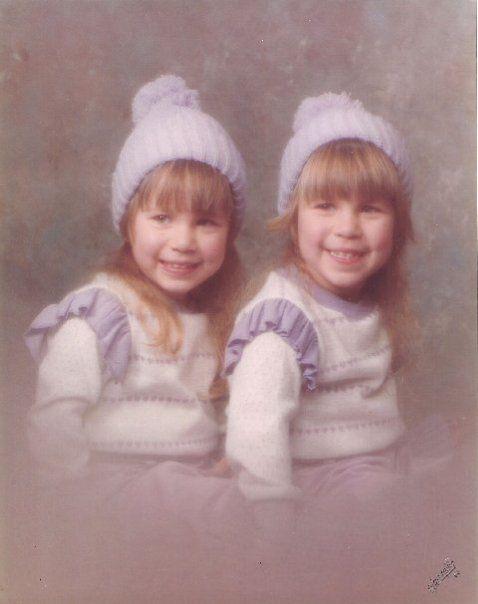 The Foothill High graduates also grew up using their twin looks to their advantage. They would take exams for each other in school when the other didn't prepare enough.
"We were called double trouble," Jamie said. "We always had each other's back."
"No matter what, you always had someone there for you," Amy added.
But the identity confusion sometimes got them into trouble.
Amy, known as the "good twin," said she often got in trouble for things her sister, known as the "bad twin," did.
And sometimes their boyfriends and friends would mix them up.
"One time my boyfriend said he saw me kissing some other guy," Jamie said, when he actually saw Amy.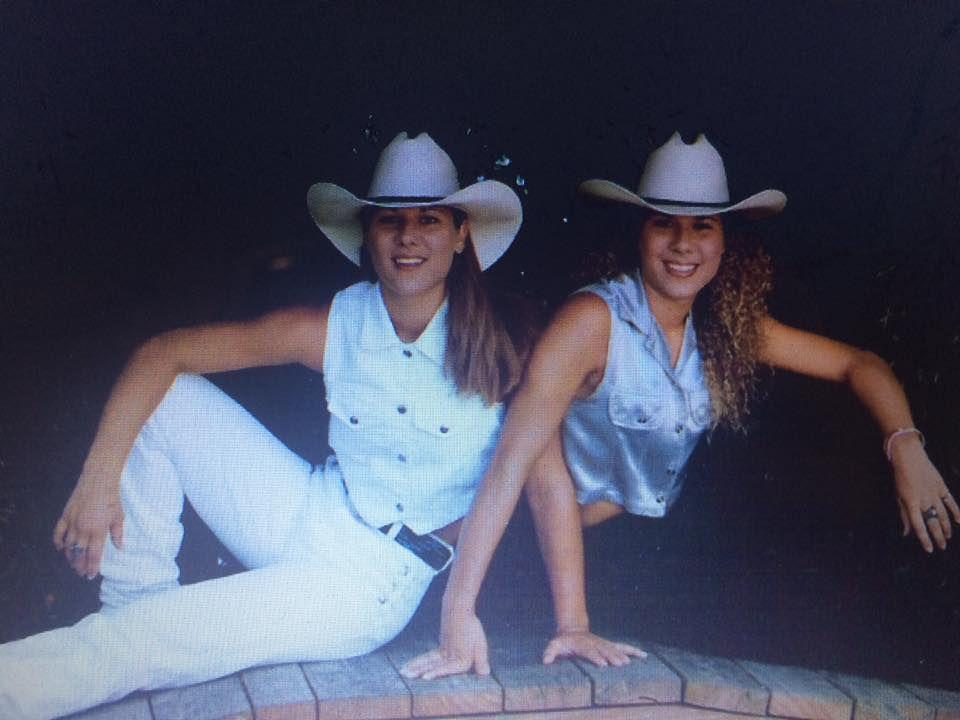 The sisters also grew up feeling each other's physical pain.
Jamie knew her sister was pregnant before Amy did, she said. Jamie had her morning sickness, and they shared the same cravings. Jamie even felt Amy's labor pains before  learning Amy was in labor.
"My back was killing me," Jamie said. "I knew she was in labor, and my dad called and I said, 'Amy is in labor, isn't she?'"
And when her sister delivered the baby, Jamie knew.
"We were sitting in the waiting room and I said, 'Oh she just had the baby, didn't she?' and my dad said, 'How do you know?' and I said, 'The pressure just stopped.'"
And if that isn't coincidental enough, the 36-year-olds are married to men who work at the same company.
The two mothers said they have always lived healthy and fit lives because obesity and diabetes run in their family.
And because they were always exercising, Jamie opened her own gym called Muscle Confusion Fitness Studio in 2014.
Amy is also helping others stay fit, but her clientele is a little different. She has been the youth assistant football coach for the Northeast Knights through Golden Empire Youth Football, and has been involved with youth soccer, softball and wrestling teams.
But her ultimate goal is to work with a first-responder department.
"I never think twice about putting myself in harm's way to protect others," Amy said. "I want to do the same for those without a voice (i.e. children)."
But for now, she is focusing on her own children.
"My pride and joy job is raising my kids. Everything I do revolves around them — from their health to their school to sports."
Although one is a Cowboys and Bulls fan and the other is a 49ers and Lakers fan, the sisters are each other's best friend.
"We talk every day," Jamie said. "If she's not in my immediate scroll in my phone, we have a problem."
"We have a policy: If we have to scroll more than once, you have to call," Amy said.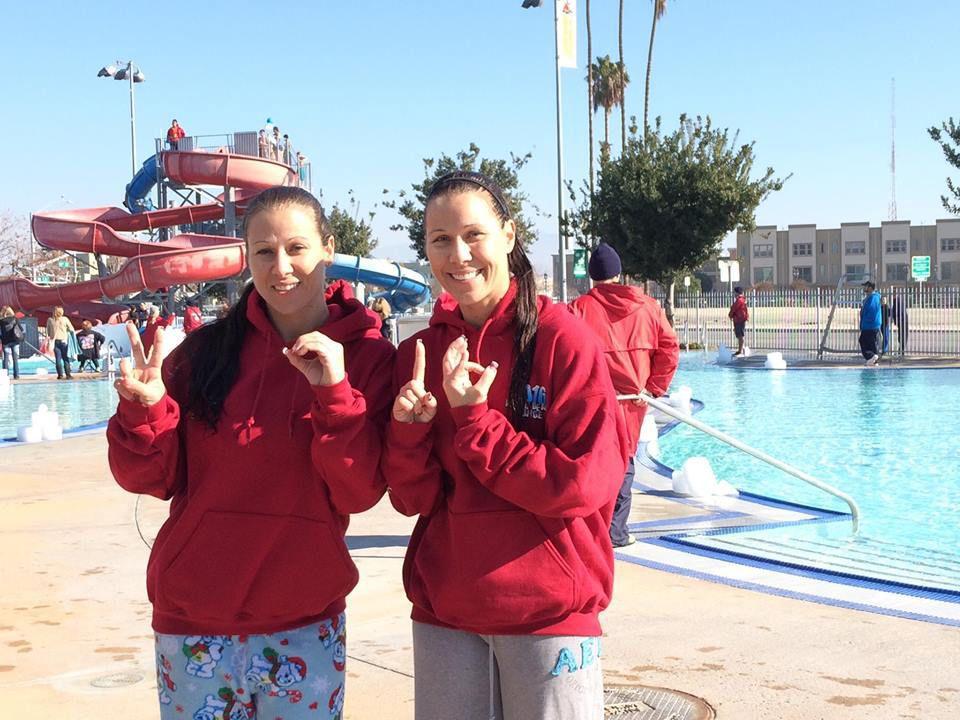 The two are celebrating their birthday this year just like they have been for the past five years: the Polar Bear Plunge at McMurtrey Aquatic Center.
Amy said, "That's how we start out our year."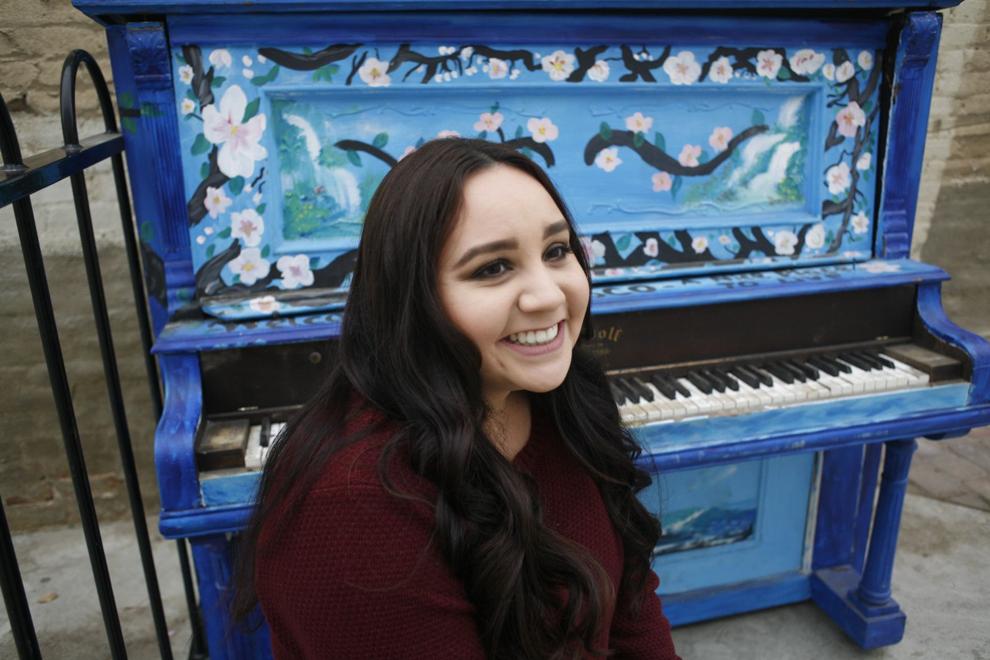 As hospital staffers were ringing in 1993, Leticia Bereniece Gonzalez, 24, had just been welcomed into the world.
The ball in New York's Times Square dropped just before Gonzalez was born at 12:01 a.m.
"They said, 'happy new year,' and everybody in the hospital was hugging each other," Gonzalez said, recounting the story that her mother, Ramona, told her.
Beyond being the county's first baby, Leticia's 12:01 a.m. birth saved her family a bundle. Ramona's employer switched insurance plans that year. The old one — which covered 80 percent of the delivery — expired at 11:59 p.m. The new plan covered all costs.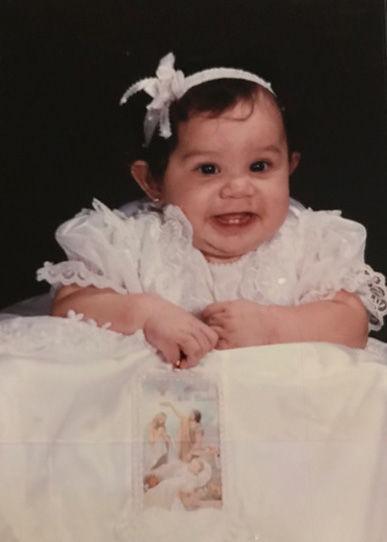 The Wasco High graduate met her husband, Emanuel Gonzalez, in 2012 and the two got married in March 2016. Gonzalez currently manages her parents' business, Gonzalez Cellular, which they have owned for 20 years.
"I really am blessed that I know a lot about business, and lucky my parents taught me a lot about that," she said.
But she is also thankful for her life in the United States.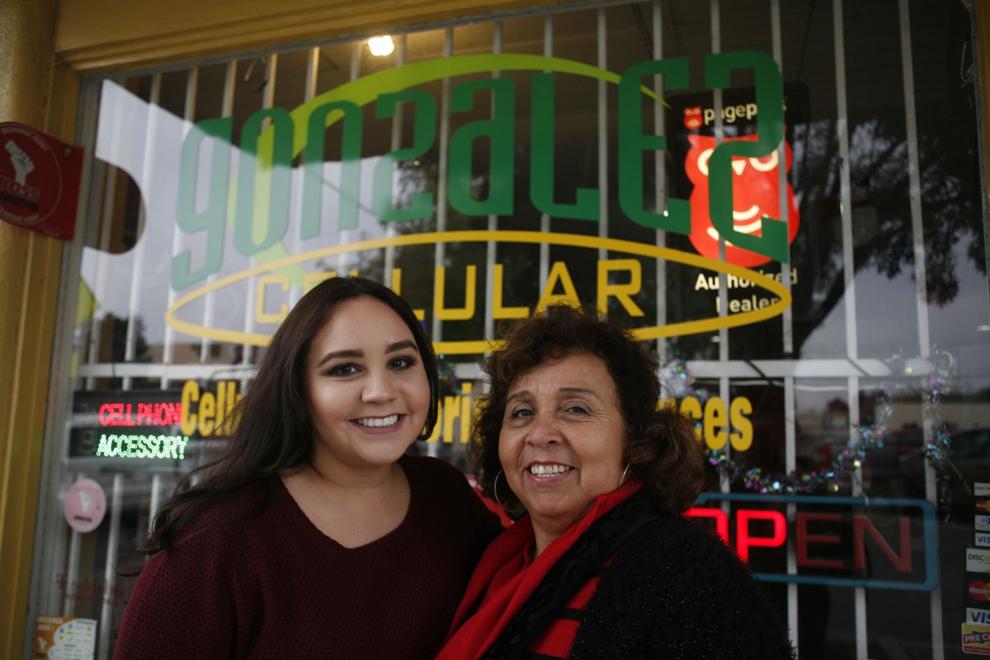 Her parents are both Mexican natives, immigrating while young to escape violence at the time, Gonzalez said. 
"It was really hard for them to come over here, but life in Mexico was very hard, so that's why they wanted to come over here to have a better life."
She remembers her parents telling her throughout her childhood how fortunate she is to live in the United States.
One of the perks? To celebrate the first birth of the year, Mercy Southwest Hospital gave Gonzalez's family a Toys "R" Us gift card and a Hungry Hunter gift card that went unused, "but we didn't get diapers," Ramona joked.