Community advocates from across the San Joaquin Valley rose early Thursday, loading onto buses for an hours-long ride to the state capitol to make this plea to legislators: invest in the valley.
The trip, part of an Equity on the Mall rally organized by The Center at Sierra Health Foundation, embarks on an ambitious mission to change the odds and create better conditions for those living in the San Joaquin Valley.
The region has been long marked with lower than average life expectancies, high asthma rates, bad air, unsafe drinking water and a slew of other environmental factors leading to poor health outcomes.
It's even been referred to in federal reports as the "Appalachia of the west."
"That's not the kind of moniker we believe any community in California, or in the country, deserves," Sierra Health Foundation CEO Chet Hewitt told The Californian last year.
That kind of moniker, Hewitt said, stems from a long-term pattern of underinvestment in the valley.
So The Center decided last year to invest on its own, spreading $3 million in grant funding to 70 valley nonprofits. They addressed a vast and varied set of issues, including air quality, affordable housing, immigrant rights, a pilot bike program in Arvin, reproductive rights, environmental justice, pesticide reform and racial equity.
It released a report laying bare entrenched problems contributing to poor health outcomes. Among the most jarring? That San Joaquin Valley children are poor, hungry, undereducated and at greater risk of ending up in jail than those raised in any other region in the state.
It rallied more than 1,100 valley residents at the capitol mall last year. They called on legislators to invest in the region and create policy solutions that would stem the cycle of poverty and health issues that run rampant in the valley.
This year, organizers say they're anticipating 2,000 San Joaquin Valley residents to participate.
UPDATE - 4:15 a.m. 'We're going to send a bus back' 
Event organizers, anticipating a large turnout of Bakersfield residents willing to trek to Sacramento for the rally, chartered two buses — but only one is heading to the state capitol.
Just a couple dozen people turned out to downtown Bakersfield by 4 a.m., the scheduled departure time. That left one bus completely empty, and the other with ample space.
"We're going to send a bus back," Patsy Montgomery, who was helping organize the trip, told passengers — who include civil rights leader Dolores Huerta, Executive Director of the Dolores Huerta Foundation Camila Chavez, and community organizers from throughout Arvin and Bakersfield, among others.
Outside the bus, Montgomery explained to the bus driver why two buses weren't needed: "We're fighting for better air and this pollutes."
UPDATE - 8:05 a.m. - 'You can either wait for someone else to fix it, or try to make it better yourself.'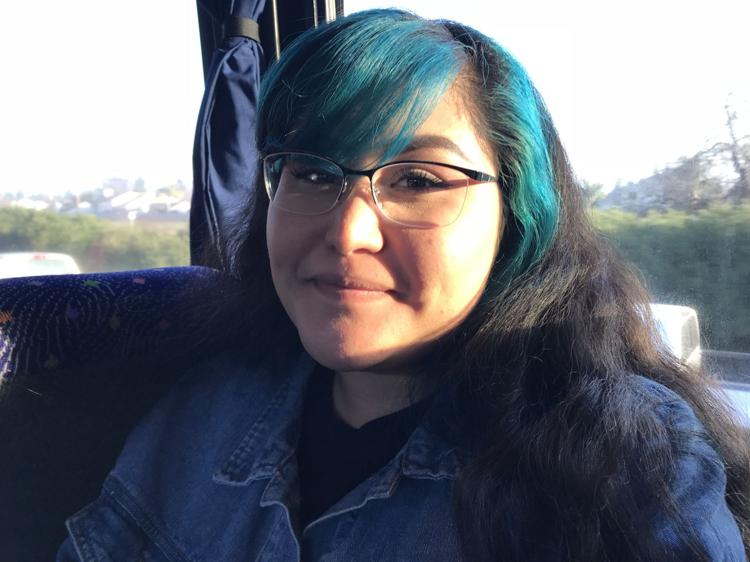 When Samantha DeLaCruz wakes in the morning, she sees problems all around her.
There's a general lack of respect for diversity, a person's autonomy and individuality, the 20-year-old Cal State Bakersfield student said.
"Everyone wakes up and there's something they find is wrong in the world," DeLaCruz said. "You can either wait for someone else to fix it, or you try to make it better yourself."
She acknowledges it's a cliche, but said she "wants to make a difference," so she gathered four friends from Cal State Bakersfield, boarded a 4 a.m. bus and headed to the state capitol to demand change.
An advocate for the LGBTQ community, DeLaCruz is part of Club GEN, or Gender Equality Now, at CSUB, and volunteers part time with Planned Parenthood, where she educates others on reproductive rights.
"A lot of times, the basics of that is something people assume we know, but you need to educate people," DeLaCruz said.
When she gets to the capitol Thursday, she said she would be calling for more comprehensive sex education in schools. It's already a legal requirement after legislators passed the California Healthy Youth Act in 2016, but DeLaCruz said she wants more oversight to ensure those standards are being upheld in classrooms.
"There's a lack of enforcement to have it be transparent and inclusive, to where it's actual education and not biased information being given," DeLaCruz said.
UPDATE - 8:30 a.m. - 'It's about fighting for things you believe in.'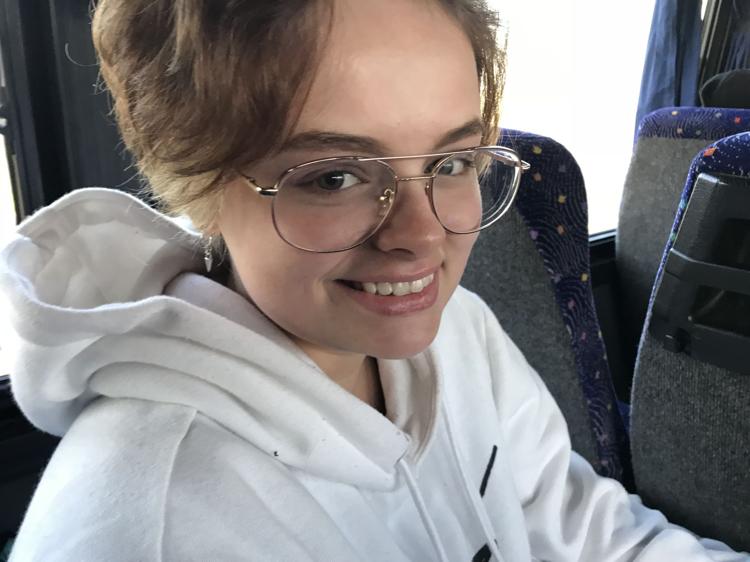 Rene Upton was born female, but growing up, he always felt different — kind of like a tomboy, he said.
Then in junior high, Upton began to have different feelings.
"I'm not the gender I think I am," Upton — now a 19-year-old CSUB student — recalled thinking. "Maybe I'm not a girl."
He began questioning everything in his life and started identifying as gender neutral, then gender fluid, and now transgender. It's a journey that took years, and wasn't an easy decision.
What's more difficult, however, is accessing healthcare in Bakersfield for issues specifically related to a gender transition, said Upton, who has not begun the process and is undecided if he would.
Still, he knows from others in the community that it's a challenge.
"You have to go through this time where you try to find people to help you and rely on the kindness and openness of others in your community for healthcare," Upton said. "In a place like Bakersfield, there are not many people willing to provide services to trans people."
When Upton gets to Sacramento, he wants elected representatives to recognize the shortage as an actual problem and work toward solutions.
"These are things that are medically necessary that can cause a huge impact on their life overall," Upton said.