Every so often, tears of joy are spliced with tears of unspeakable grief as Lenora Hunter pores over photos of her granddaughter Leilah Johnson.
In nearly every picture, Leilah, who moved into the Bakersfield home of Lenora and her husband, Thomas Hunter, in 2015, can be seen with an ear-to-ear grin plastered on her face.
Whether she was making a goofy TikTok video or sprinting past her competition in the 100-meter dash, Lenora Hunter says a smile was permanently etched on her granddaughter's face. The 11-year-old's happy demeanor proved infectious to anyone who crossed her path.
Those memories are providing a brief, but needed dose of positivity to friends and family, who are recovering from tragic events earlier this week.
While at a family gathering in Oklahoma, Leilah went missing Monday afternoon. After a prolonged search, her body was found in Broken Bow Lake the following morning.
While the grieving process is far from over, slivers of joy can be found at the Hunter house, as memories of Leilah's glowing personality offer a temporary reprieve from the pain.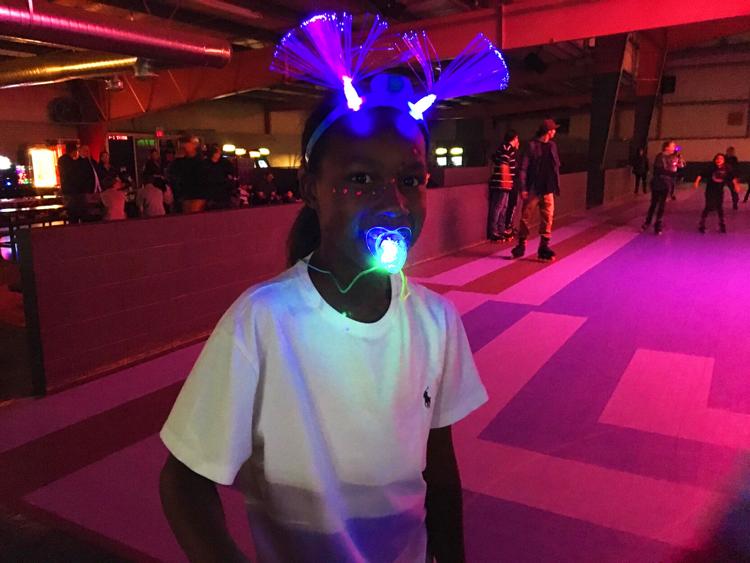 "We get through it just thinking about her smile," Lenora Hunter said.
EVERYONE'S 'BEST FRIEND'
To say Leilah was excited about her trip to Oklahoma would be an understatement.
Getting to fly for the first time, she jumped at the chance to join roughly 70 members of her extended family. They came together in McCurtain County to celebrate the high school graduation of Leilah's sister Deanica Brown, who lives in Forth Worth, Texas.
When she arrived at the cabin, an excited Leilah grabbed Brown's phone, eagerly filming a video showing off the rustic digs to friends in Bakersfield.
"We are at our cabin right now, and it's freakin' amazing," she said in a clip posted to Instagram by her brother, professional skateboarder Boo Johnson.
That infectious enthusiasm quickly endeared her to numerous relatives she'd never met, and in short order, Leilah became the star attraction for many kids in attendance.
"Literally, she only knew (the people there) for three, four days and they were calling her their best friend," Brown said. "That just tells you who she is."
To those who knew her in Bakersfield, such a story isn't surprising.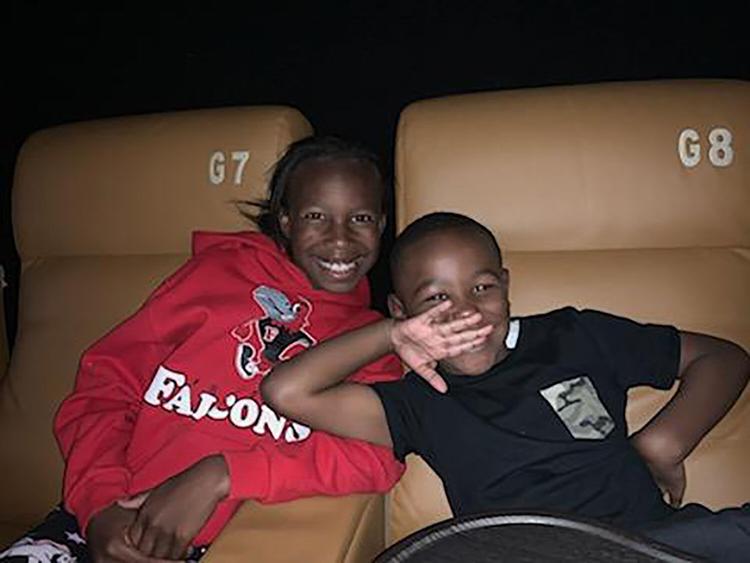 An athlete who competed in track, basketball and volleyball, Leilah was a magnet for her teammates' attention. Michael Anderson, who coached her in all three sports, said "so many of those kids would tell you 'Leilah's my best friend.'"
She was equally popular amongst the peers of her 8-year-old sister Lavaya Johnson, a special needs student. Throughout the school year, Leilah was known to regularly pop in to check on her sister while also taking time to bond with other students in the class.
Her positivity, as well as her honor-roll performance in school, made her very well-liked by faculty at Almondale Elementary School, where she was set to enter sixth grade this fall.
"Teachers would actually fight over whose class she got to be in," Hunter said with a laugh. "Everyone just loved her."
THE ACCIDENT
Much of what happened June 1 remains unknown.
At some point in the afternoon, Leilah was thought to have joined a group of partygoers who went swimming in Broken Bow Lake. But when the party returned to the cabin, she wasn't with them.
Some believed she joined her mother, Shantel Hunter, who was running errands in town. But arriving back at the cabin two hours later, Shantel revealed that Leilah hadn't accompanied her.
Panicked family members held out hope that Leilah would be with a group of jet skiers who gathered at another part of the lake. When she wasn't there, authorities were called.
After more than five hours of searching, crews stopped at 10 p.m. Monday before returning to the water Tuesday morning. At roughly 6:30 a.m., everyone's worst fears were realized, as Leilah's lifeless body was found in the lake.
"To see her get put in that bag and come out of that water was so hard," Lenora Hunter said. "She was just looking like the angel she was. I just couldn't believe she was gone."
In an interview Tuesday, McCurtain County Sheriff Kevin Clardy said "there's nothing that (shows) foul play," adding that an autopsy revealed similar findings.
It took mere hours for a massive outpouring of support to come in.
'IT'S NOT ALL ABOUT SADNESS'
In time, Michael Anderson believes the love for Leilah Johnson had the potential to reach global levels.
While impressed with her abilities on the basketball and volleyball courts, Anderson said Leilah was particularly special in track, where she "took first in every local event" in the 100- and 200-meter dash.
As she developed, Anderson believes her talent would have taken her to heights extending well beyond the local scene.
"I saw her as a kid who was probably a future Olympian," he said. "Every time I coached or practiced with her you could see what a great athlete she was going to become. She literally was a one-in-a-million athlete."
To help a grieving community, Anderson, along with several parents and friends of Leilah arrange a vigil, scheduled for 8:15 p.m. Sunday at Almondale Elementary.
Even thinking about the vigil is enough to make Hunter tear up, and she knows getting through it will be a struggle. But as has been the case when looking at old photos, she says the memory of her granddaughter's radiant personality will continue shining through even the darkest of moments.
"She could teach the world it's not all about sadness," she said. "It's all about being happy. 
"It's rough. It's really rough. But I know she wouldn't want me to be sad."