With a thick, black marker, 10-year-old Fabrehaunna Ayson drew a fist on construction paper below a couple of American flags and a note thanking far-away troops for their service.
"Because they're fighting for our country," Ayson said.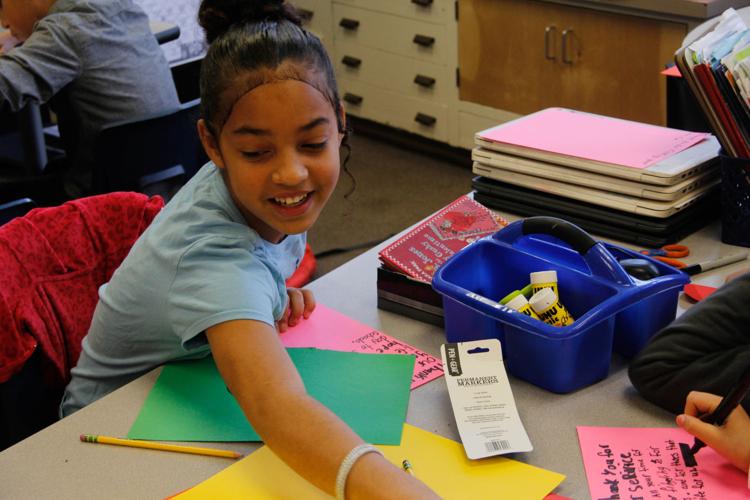 Ayson was just one of the scores of students at McKinley Elementary School taking part in the Great Kindness Challenge this week, a program developed by the nonprofit Kids for Peace and sponsored locally by Dignity Health, which has coined the slogan "hello, humankindness." The goal is to create a culture of kindness among kids by asking them to complete at least 50 kind acts during the week.
"Kindness heals," Dignity Health spokeswoman Jessica Neeley said. "When you instill kindness in this age, it just grows."
To that end, Ayson and her classmates wrote letters Thursday to active military personnel to thank them for their service. Dignity Health collected them afterwards to be sent to troops overseas.
"They're out there risking their lives and asking their families to risk their lives for our families. That's a kind thing. Think about that as you're writing," Raquel Browdan, a behavioral intervention specialist at McKinley, said as she walked around the room.
"I'm so happy we're doing this because my uncle used to be in the army, but now he's retired," 10-year-old Jaco Diaz said as he crafted an American flag out of construction paper, complete with a yellow flag pole.
Malikait Vera, who was working beside him, crafting a construction-paper American flag of his own, aspires to be a soldier — to help and protect people like they do, he said.
"But my parents are afraid," Vera said.
That doesn't mean he can't at least thank them for their service, though, he said.
"I'm going to thank them for protecting our country. Without them, we wouldn't be here today," Vera said.
Students have spent the week working on projects emphasizing kindness. They've buddied up with classmates and been asked to talk about what makes the other person "awesome," created "links of kindness" out of construction paper emphasizing nice qualities of others and crafted get-well cards to patients in local hospitals.
"These types of events help to establish a positive culture in school," Browdan said. "One of the things we're trying to emphasize is that kindness is something you should do every single day."
Much of her job deals with promoting positive relationships among students, addressing behavioral concerns, and at its root, encouraging them to be kind to one another.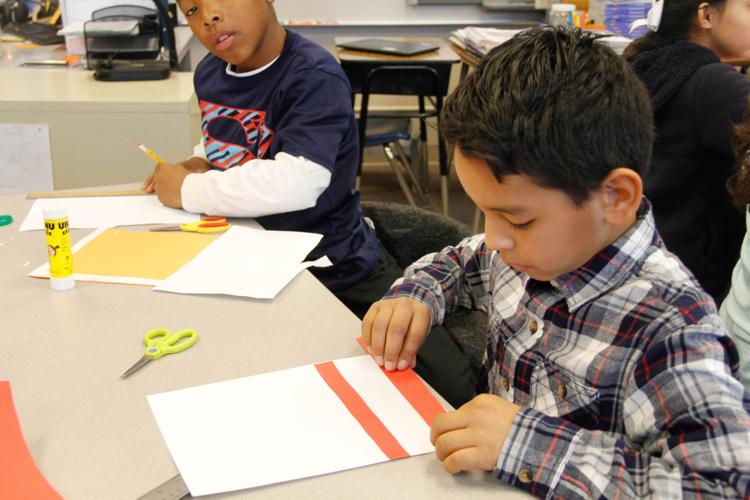 It's something these kids understand. When asked to define kindness, at least four delivered the same answer: It's something nice you do for others when nobody else is looking.
"Even if you're having a bad day, you're still doing what's right. Even on my baddest day, I still try," 10-year-old Jacob Vasquez said.