A teacher shortage has had districts scrambling to find creative ways to incentivize attracting new teachers, so just who are the ones hired to teach your student, why did they select this career and what worries do they have about their first year? We attended Bakersfield City School District's new teacher orientation to find out.
---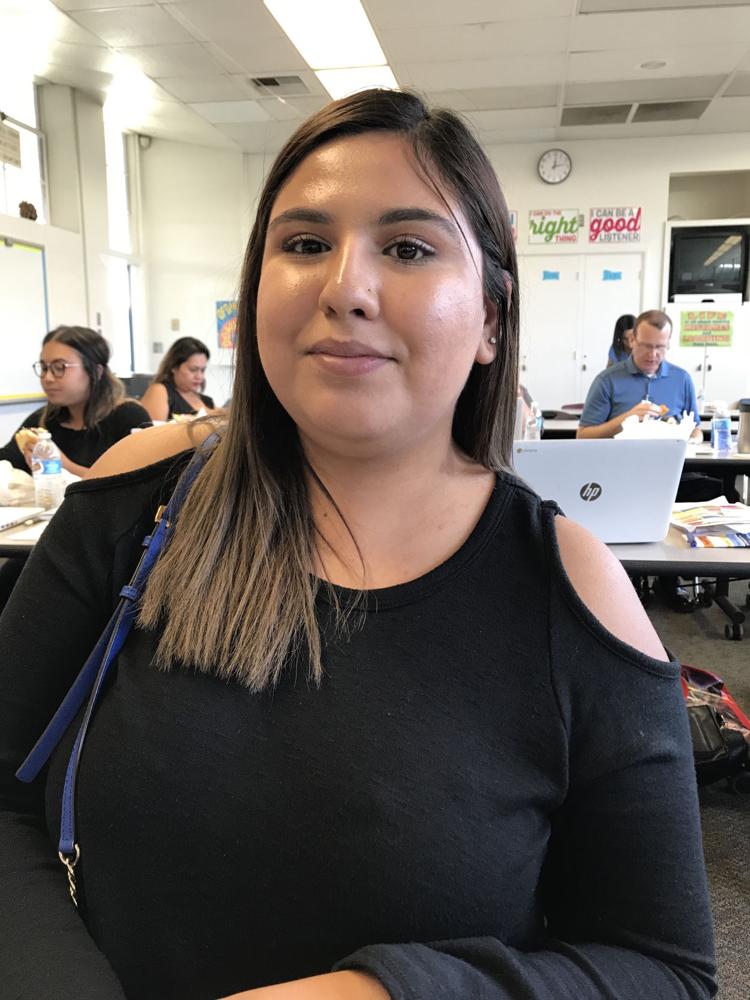 "I'm a PE teacher, and I've always loved PE. I played teacher as a child, so I really wanted to be a PE teacher because being Hispanic, you're very prone to diabetes, and my dad had diabetes and he passed away of that, so I really want to promote fun fitness and show kids it's OK to play outside. I think what scares me the most is having kids feel that they're not good enough. What I fear is that they'll just quit and give up on me, and if I can just change one student's life, that will be enough for me. I want to show children they can do whatever they want if you keep trying and be persistent with it."
— Bertha Rodriguez, Sierra Middle School, first year
---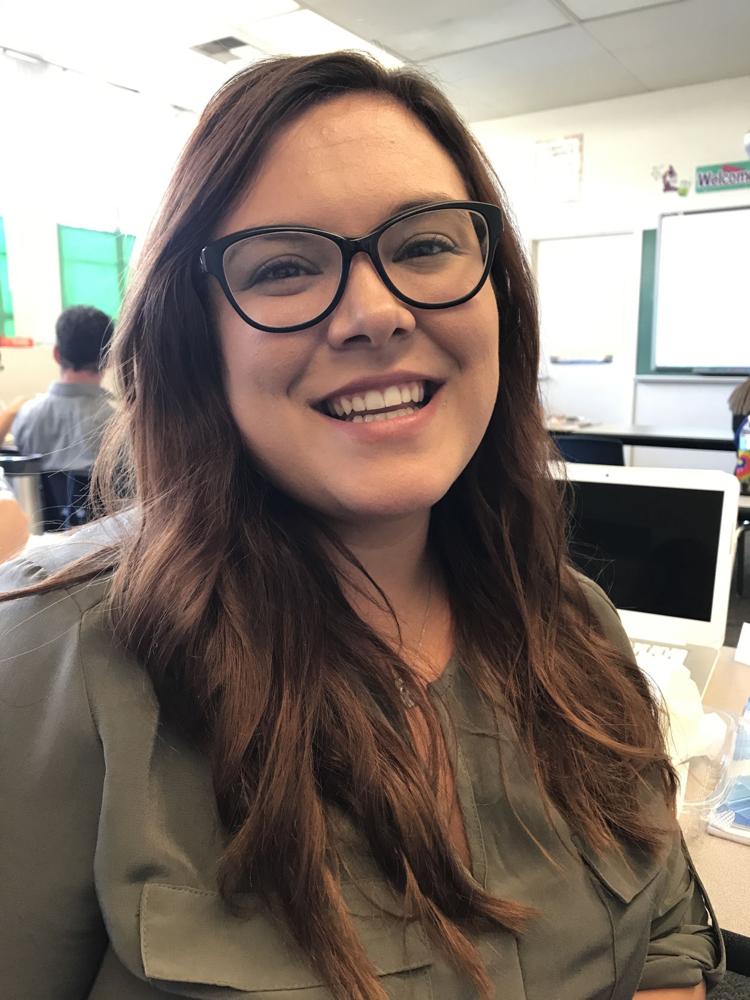 "I'm a first-generation college student and my mom was an immigrant, and I worked really hard all throughout my student career. My parents taught 'em as long as you work hard you can achieve whatever you want in life, so I made it to Syracuse University where I did my undergrad, and now I'm coming back to Bakersfield to let all these kids know it doesn't matter if you feel you think you can or not, or don't have the money. There's always a way. I think every first-year teacher's fear is letting her class down. That's my fear, just not fully encompassing everything I want to say to them and empower them."
— Alison Searcy, Cato Middle School, first year
---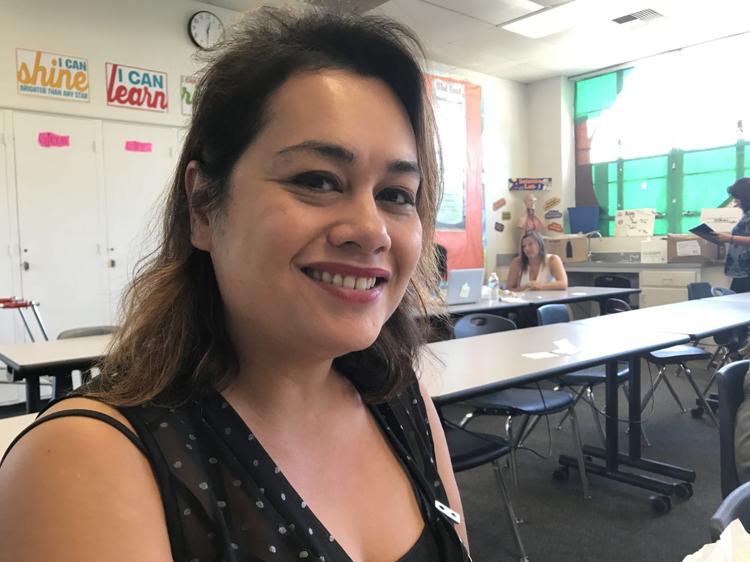 "I was a stay-at-home mom for 12 years and I didn't want to go back to corporate. I started volunteering at my kid's school and something happened in the classroom, like magic. In a classroom, it's not just numbers and materials going out, it's lives going out, and those lives can trickle onto something else. My investment in that kid can change direction of his or her life. That's magic. My big fear? Everything. Like tripping. I'm already saying 'don't wear heels first day.' Maybe I'm too clowny some days, and I might make a fool of myself, but then I think I'd rather have them remember me than be boring. I don't want to be boring. I want the kids to like me, because if they like me, they'll learn from me."
— Sharon Joy Oba, Chipman Junior High School, first year
---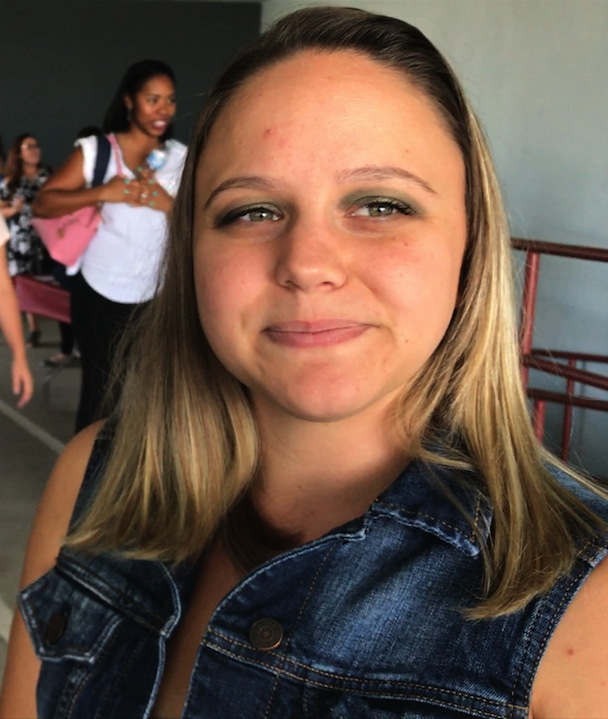 "I'm going into teaching because I have a background in psychology, and I'm going back to the University of La Verne to get my multiple-subject teaching credential. I love kids and actually would like to be a school psychologist one day, but fell in love with teaching when I taught at a Catholic school for a year. There's always worries: make sure my classroom is great and communicating with parents and the children effectively, being able to work with my school."
— Heather Sanders, Nichols Elementary, first year
---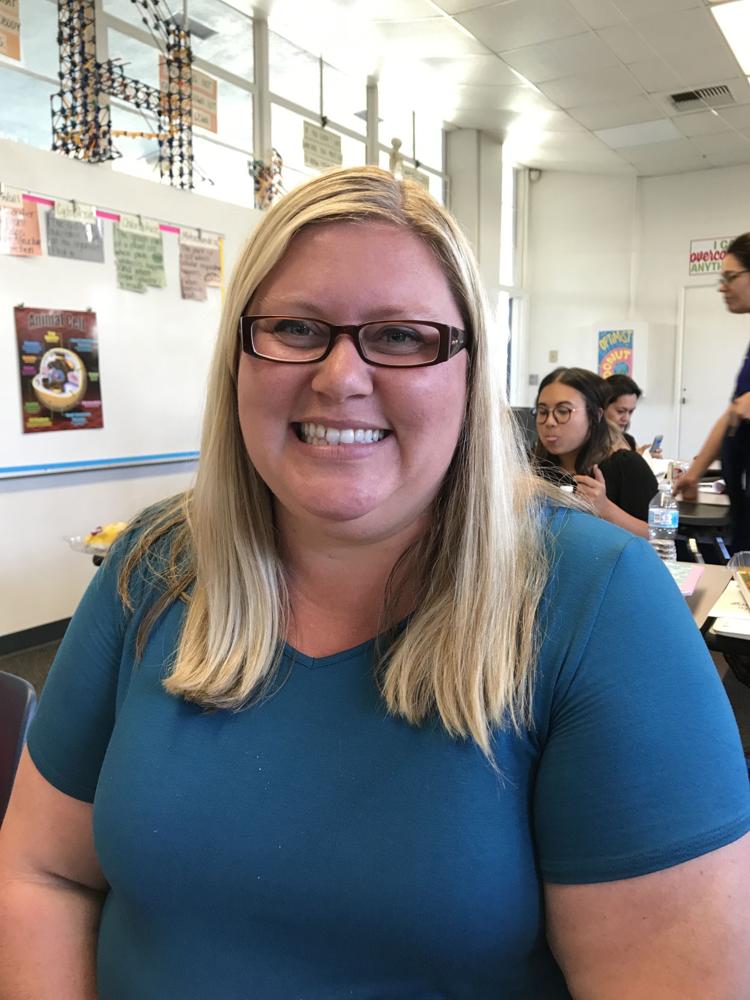 "Last year I taught at Elk Hills. I taught seventh grade and I've always wanted to be a teacher. I think it's such a noble profession. I had such great mentors as a kid, really fantastic teachers. Of course, there's always first-day-of-school jitters and nerves, but I'm looking forward to meeting the students and getting to know them and making an impact on them."
— Lisa Kerr, Sierra Middle School, second year
---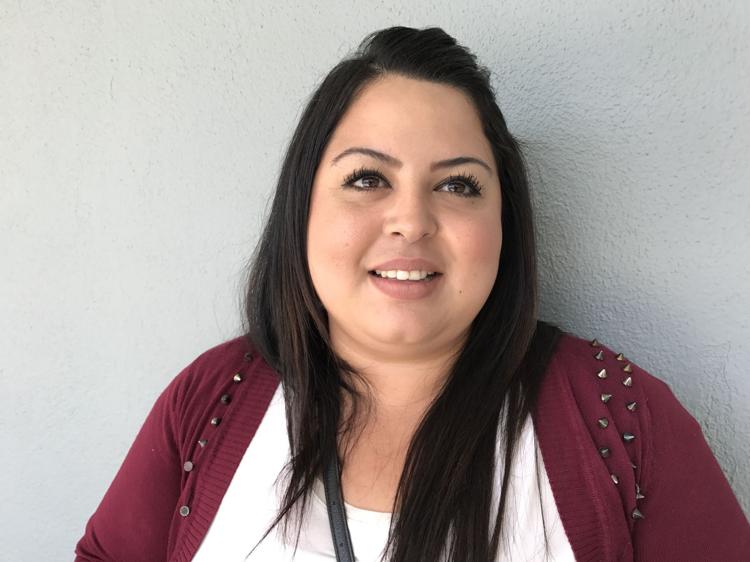 "I've always liked working with students, especially the ones who are lower. I want to help them get to their full potential. When I was in high school, I'd go back to my teacher's classrooms and help out and I really enjoyed it. I have a couple fears: management, discipline, but I think we have a good support system here and hopefully I'm okay. I think building the relationships will really affect that."
— Angelica Cruz, Wayside Elementary School, first year
---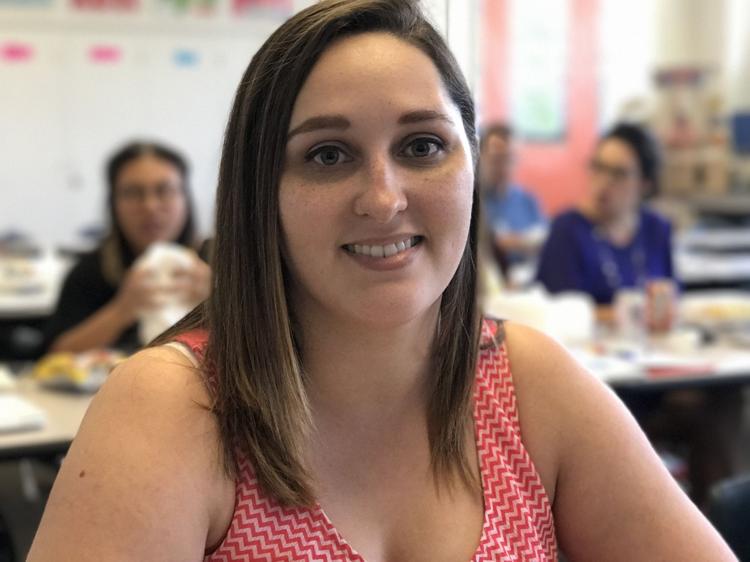 "I wasn't quite sure what I could do with a history degree, and at the same time, my sister was finishing up the credential program, so I thought, I'll just do that. Then I fell into it throughout the credential program and wanted to become a great teacher like the great teachers I had. I'm doing what I'm supposed to be doing. This district needs great teachers more than others might. I want to make sure I do a great job for my students."
— Jessica Moudy, Sierra Middle School, first year
---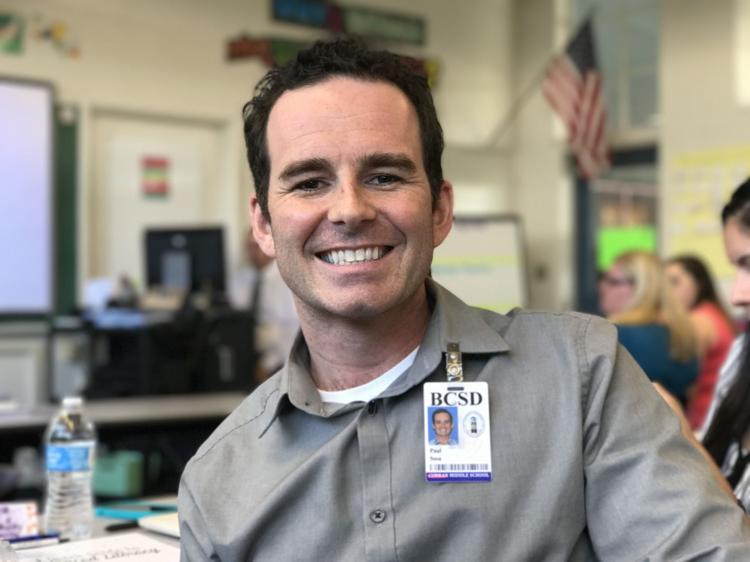 "I lived in L.A. to do the whole actor thing, then started subbing because I knew it was easy money, and essentially that was the beginning. I liked working with kids at Disneyland and, once upon a time, was a character at the parade there, and so I was like, I'll do this easy-money job and support my family, and then I really decided to stay because my parents are old and took care of me my whole life and I want to take care of them.
"And I love working with kids. I'm terrified of middle school. I'm terrified of the age group of 11 to 13 even though my cousins are 11 and 13. I asked their advice about what they want out of their teacher. In elementary school, they're so young and impressionable that they'll actually listen to directions, whereas in middle school, they're going to hear my voice then throw out expletives. So I'm afraid of the potential hostility that I don't think will actually happen and is just irrational."
— Paul Sosa, Curran Elementary School, first year