Editor's note: Reporter Harold Pierce asked a series of questions of the four candidates running for the vacant seat on the Bakersfield City School District board. Here are answers from Edgar Aguilasocho. Read answers from Ralph Anthony on Wednesday, Vicki Lynn Billington on Thursday and Rupert Gregorio on Friday.
Residents throughout central Bakersfield will choose among four candidates in an April 10 special election to determine who will help lead Bakersfield City School District — the state's largest elementary school district. 
One of them will fill a seat left vacant by Raymond Gonzales, an established assemblyman and Latino rights leader who won re-election in 2016, then resigned abruptly over health concerns. 
To give voters a better idea of the candidates, The Californian asked each to answer 10 questions about education, their priorities and why they're running. 
Why are you running for Area 3 Trustee?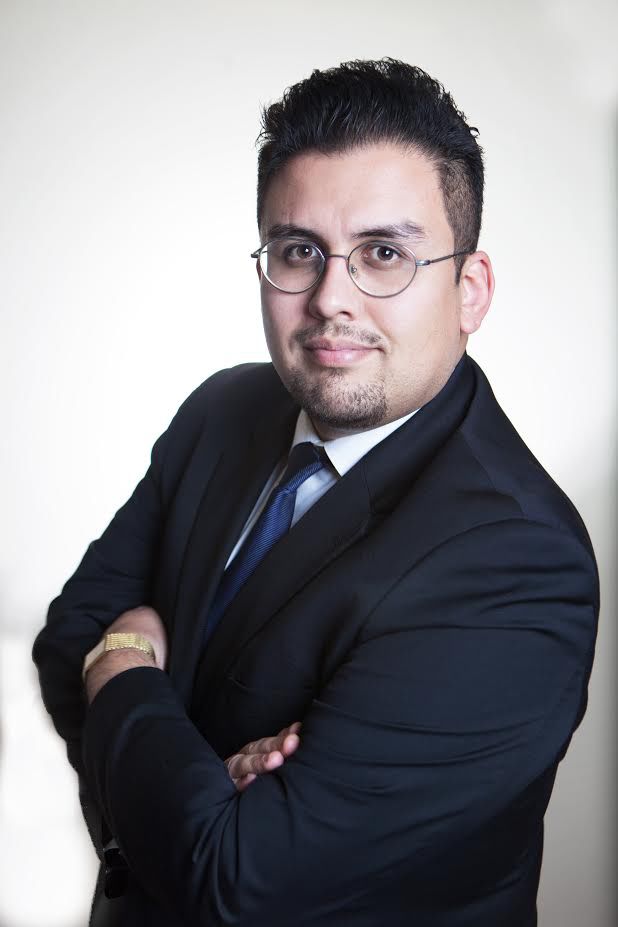 I believe in Bakersfield. I chose to live and open my law firm here because I know this city has incredible potential. But for this community to thrive we need a strong advocate for its students, parents, and teachers. Strong schools make for strong communities. I am running for Area 3 Trustee because I want to use my experience as a community lawyer to be your advocate for BCSD's students, families, and teachers.
What qualifications do you think make up an exceptional board member? 
The next Area 3 Trustee needs to be willing to engage with students, parents, teachers, and administrators, gather our best ideas, and achieve consensus on a shared vision for BCSD's future. Of course, a board member must be able to grasp district policies and procedures and lead responsibly, but we are failing our students if we do not think bigger. An exceptional board member must have creative leadership.
Explain your background in education and your qualifications for the position.
I have the passion for education and the experience in management necessary to lead on this Board. As a law student in the first class at UCI Law, I directly participated in building a top law school from scratch. As a partner at my law firm and as a counselor for non-profits, I have the experience in guiding organizations to make difficult strategic, legal and financial decisions necessary to achieve their full potential.
How do you define a quality education?
I believe a quality education provides the resources necessary to ensure that each student is actively engaged in learning, challenged academically, supported by qualified, caring adults in a safe environment, and prepared for success beyond the classroom. The goal of public schools must be to help every student become their best self, regardless of background. As the grandson of farmworkers and first college graduate in my family, I know a quality, public education means everything. 
What would be your priorities as a board member if elected? Are there any special issues you're paying attention to and want to address? 
My top priorities as board member will be to maximize student achievement, foster safe and productive learning environments, and maintain a collaborative coalition within our BCSD community. BCSD schools have already made great strides in the areas of fiscal accountability and behavioral development with recent LCAP and PBIS implementations. As board member, I will be engaged and vigilant in the implementation of any such program to ensure that our schools always continue to improve.
How would you work to address the shortage of teachers throughout the district, particularly in special education classrooms? 
Attracting and retaining fully credentialed teachers is vital to maintaining consistent, quality education for our students and must be a top priority of this board. Though the district is already working on short-term solutions to address the issue of understaffing and overcrowded classrooms, we need to work towards sustainable solutions. We must think big. As board member, I will put my energy behind empowering our current teachers and making BCSD a magnet for qualified educators.
One of the goals of the district is to close the achievement gap for black students. What ideas would you bring forth to help the district reach its goal? Is it an attainable goal?
The first step towards closing the achievement gap is acknowledging corresponding opportunity and resource gaps. If we expect all students to meet the same academic standards, we must provide adequate resources and opportunities to allow all students a reasonable opportunity to meet them. As board member, I will remain committed to attaining this goal by working toward a more equitable school system, expanding programs that promote high achievement, and providing the means to achieve them.
Where do you stand on the issue of school choice, and school voucher programs to pay for students to enroll in private schools?
I believe that all children should have access to a quality education in their neighborhood. I oppose any program that would divert focus and resources from improving our public schools.
Do you have children or grandchildren who have attended BCSD schools, or have you attended one?
Bakersfield is my chosen home. Though I did not attend BCSD schools, I have spent my entire professional life in this city and am firmly committed to this community having world-class schools.
Can you be an independent advocate for all BCSD students and staff? What does that mean to you?
Being an independent advocate means being able to take difficult issues, break down the facts, and apply judgement objectively. Every case is different — one size does not fit all. But the important thing is to always be careful about understanding where each person is coming from. As a lawyer, this is what I do for my clients. As a board member, this is what I will do for all BCSD students and staff.