Every once in awhile, the journalism students at Compton Jr. High School scoop us, and when that happens, we're happy to share their stories. This week, they wrote about their district's award-winning director of nutrition, which we're sharing in full here: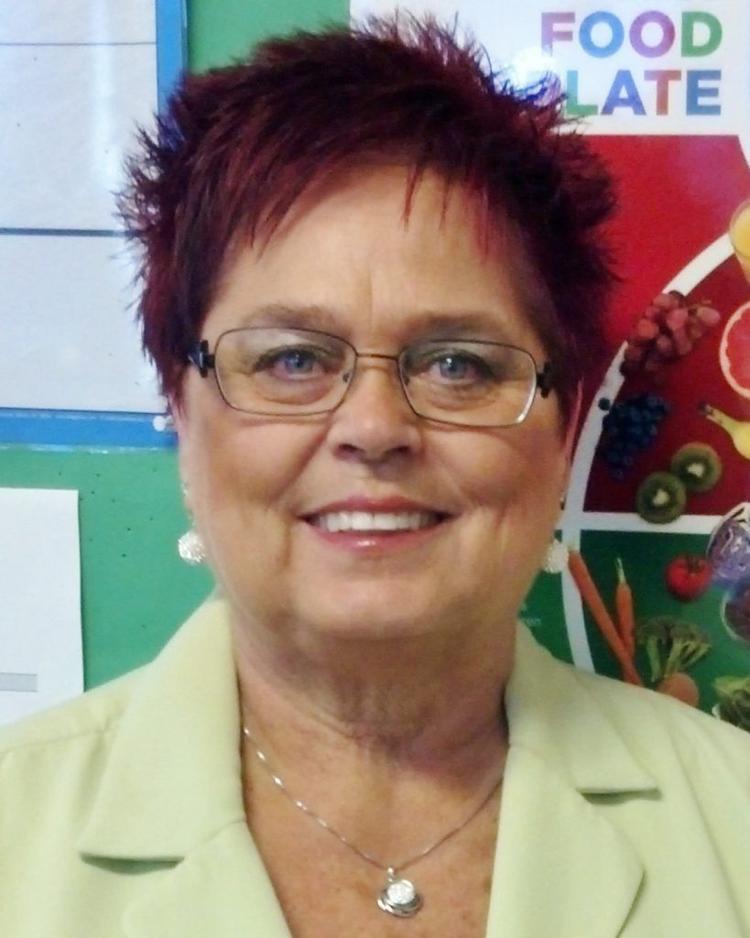 Brenda Robinson, the Director of Nutrition for the Bakersfield City School District, was awarded the School Nutrition Association Director of the Year for the Western United States in May 2017. She earned this award by encouraging kids to eat more vegetables in and out of school. Mrs. Robinson created the "Now We're Cooking" program for BCSD. She had an idea that kids can get their choice of vegetables.
Mrs. Robinson's goal was to add more fruits and vegetables into students' meals with the "Now We're Cooking" program. The program, which partners with J & E Restaurant Supplies, teaches students and families how to prepare healthy meals. The program is making its way through BCSD schools.
"Now We're Cooking" has events for families. The parents' response to the evening program has been positive. More parents are interested in getting involved. The program has been to schools such as Casa Loma, College Heights, Franklin, and Thorner.
Typically kids don't like vegetables. The "Now We're Cooking" program teaches parents to hide vegetables. For example, parents can get cauliflower and mash it so that it takes the role of mashed potatoes. The lunch ladies sometimes hide vegetables in the food and kids enjoyed it. For example, they hide sweet potatoes in the spaghetti recipe. This benefits kids because kids don't know that they get healthier with each dish.
Adults have different taste than younger children, so BCSD Nutrition Services did a taste test in the cafeteria with adults and kids. By doing this taste test, BCSD Nutrition Services has seen an increase in popularity of spicy foods among older kids, which caused the district to add spicy items to the lunch menu. Kids are now more likely to go to lunch and enjoy the food they're eating.
More students are willing to eat vegetables because they understand that it's healthy for them. They also like that they have the choice of the main lunch line or the salad bar. Choice matters.
Before the "Now We're Cooking" program, every time a student ate a vegetable, they would say "yuck!" This has now changed thanks to Mrs. Brenda Robinson's dedication to making kids and their families healthy.
CALLING ALL IVY LEAGUE COLLEGE APPLICANTS
Elizabeth Hart, a retired admissions officer who has worked at several Ivy League colleges, will deliver a talk Thursday about what it takes to gain admittance to one of those prestigious schools.
Hart spent 25 years as an administrator at Dartmouth, Brown and Harvard, where she specialized in admissions and minority recruitment. She'll discuss Ivy League admissions processes and how students can present themselves in their applications, according to a Kern High School District press release.
Hart will speak from 6 to 8 p.m. Thursday at West High School, in DeMello Hall, 1200 New Stine Road.
More than 200 music students at Bakersfield City School District received some world-class training Monday on the basics of playing the trombone.
Professional trombonist Philip Brown, one of the most sought-after trombonists in the Chicago area, was scheduled to serve as clinician in Bakersfield to scores of students Monday. He was out ill, however, and David Green, a band director at Independence High School filled in. 
The clinic came about after a visual and performing arts coordinator at BCSD asked music teachers where all the trombonists were at in the district.
They heard a menagerie of excuses. Chief among them? Kids don't like lugging all that brass to and from school and that the trombone is too expensive to rent.
So the district created a two-hour educational field trip designed specifically to promote the big brass instrument now known as Trombone Day.
It's since become an annual event.