The Bakersfield woman who was caught on video dragging a small dog behind a scooter will appear in court for a preliminary hearing Thursday.
Elaine Rosa remains free on bail but is not allowed to possess any animals pending the outcome of the case. Rosa is charged with cruelty to an animal, a felony, and failing to provide animal care, a misdemeanor.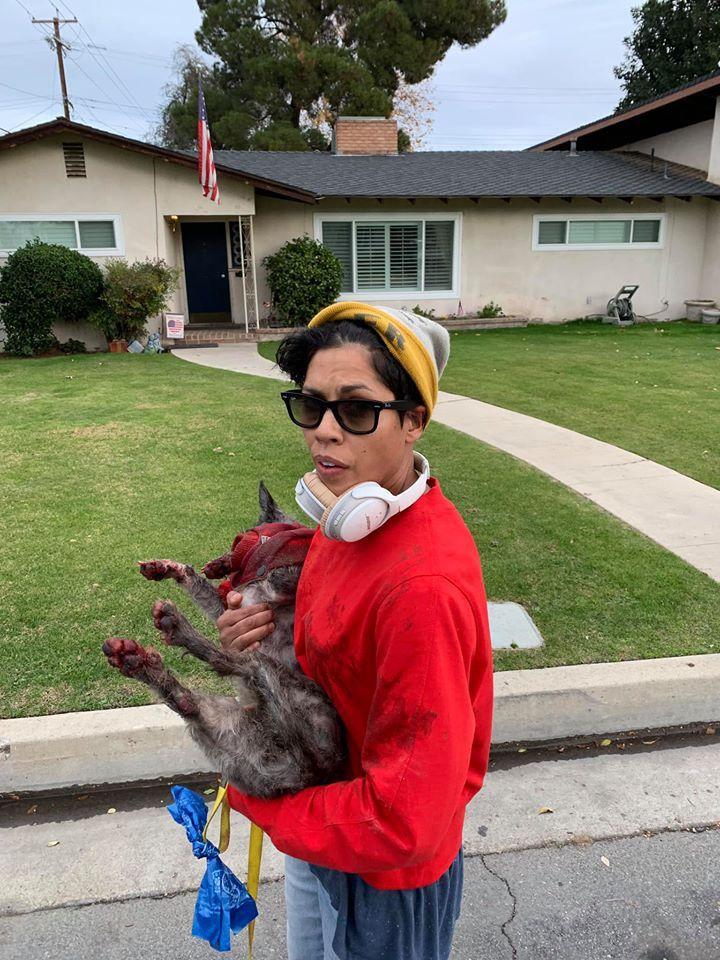 Two local Facebook posts showed photos and video of a woman identified as Rosa riding a Bird electric scooter Jan. 6 in downtown Bakersfield while dragging a dog. Police said Rosa is not the dog's owner.
The dog, named Zebra, received medical treatment, and a medical plan was established with a veterinarian and the dog's legal owner to address its injuries, police said.
The felony charge carries a maximum penalty of three years in prison and up to a $20,000 fine, and the misdemeanor is punishable by up to six months in jail.
People vs. Mario Avalos
A man accused of attacking an 83-year-old man while the elderly man was asleep is scheduled to appear in court Wednesday and Thursday for pre-preliminary and preliminary hearings.
Mario Avalos, 22, was arrested July 16 on suspicion of first-degree burglary and causing harm or death to an elder after he allegedly assaulted Ronald True, 83.
True died at Kern Medical Center and an autopsy revealed the cause of death was a stab wound to the chest. This led the DA's office to amend the charge against Avalos to homicide, Deputy District Attorney Eric Smith said.
People vs. Wendy Howard
A woman accused of murdering her ex-boyfriend in self-preservation and protection is scheduled to appear in court Tuesday and Wednesday for pre-preliminary and preliminary hearings.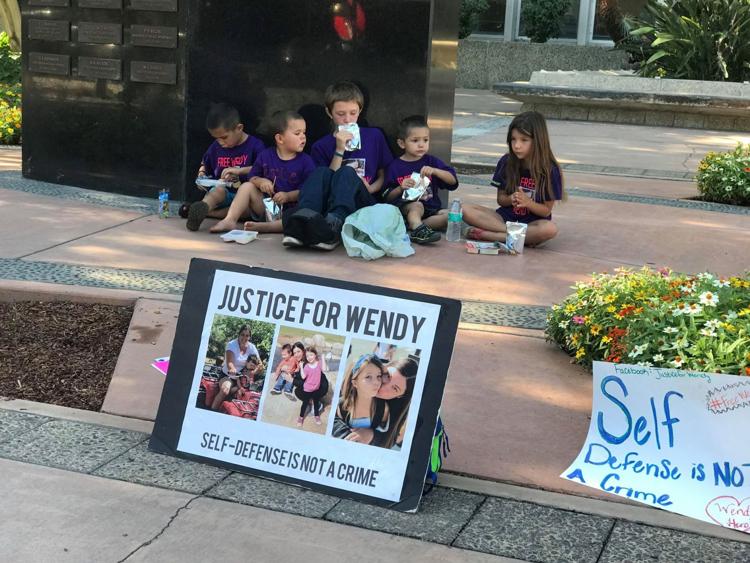 Wendy Howard, 50, of Tehachapi is charged with first-degree murder. Howard was arrested June 6 after she called 911 to report she had shot her ex-boyfriend, Kelly Rees Pitts, 59, in front of her home at the 400 block of Appaloosa Court, according to TPD police reports filed in Kern County Superior Court.
Just four days before Howard said she shot and killed Pitts, she and her daughter reported to Tehachapi Police that Pitts had been sexually abusing their teenage daughter for almost two years, according to the police reports filed in court.
The Californian generally does not identify alleged victims of sexual abuse; however, in this case, the alleged victim has spoken out publicly.
Howard said Pitts, who was sitting on his four-wheeler in the front of the house, began to drive toward her on June 6 and claimed Pitts ran over the corner of her right foot. Howard claims she shot Pitts because she was in fear for her life, according to statements made to police that are filed in court.
People vs. Matthew Queen
A man accused of committing a kidnapping at gunpoint in January will appear in court Friday for a readiness hearing.
Matthew Queen, 42, was arrested July 16 on suspicion of kidnapping, first-degree burglary, manufacturing an assault weapon, possession of a firearm and ammunition by a felon, and resisting arrest, after the victim reported the incident months later in May.
Around the end of January, Queen, accompanied by two other unnamed suspects, knocked on the front door of the victim's home and was let in by a roommate. He went into the victim's room and stood over the victim, wearing a bullet proof vest and brandishing a handgun, a Bakersfield Police Department report filed in the court said.
The victim was then forced at gunpoint to get out of bed and get into Queen's car, the report said. The victim said Queen continued to accuse the victim of snitching on Queen about him possessing firearms to police, the report said. One of the victim's roommates said the victim looked "scared to death" as he was forced into Queen's car.
Queen also forced the victim to walk into the river while a gun was pressed to his head, the report said.
People vs. Deon Hodge
A known gang member who fled from police for 21 days will appear in court Friday for a preliminary hearing.
Deon Hodge, 26, was arrested on suspicion of evading, resisting arrest causing injury, several felony firearms-related violations, gang participation, and possession of stolen property. He is charged with 15 felony violations and is being held on $1.2 million bail.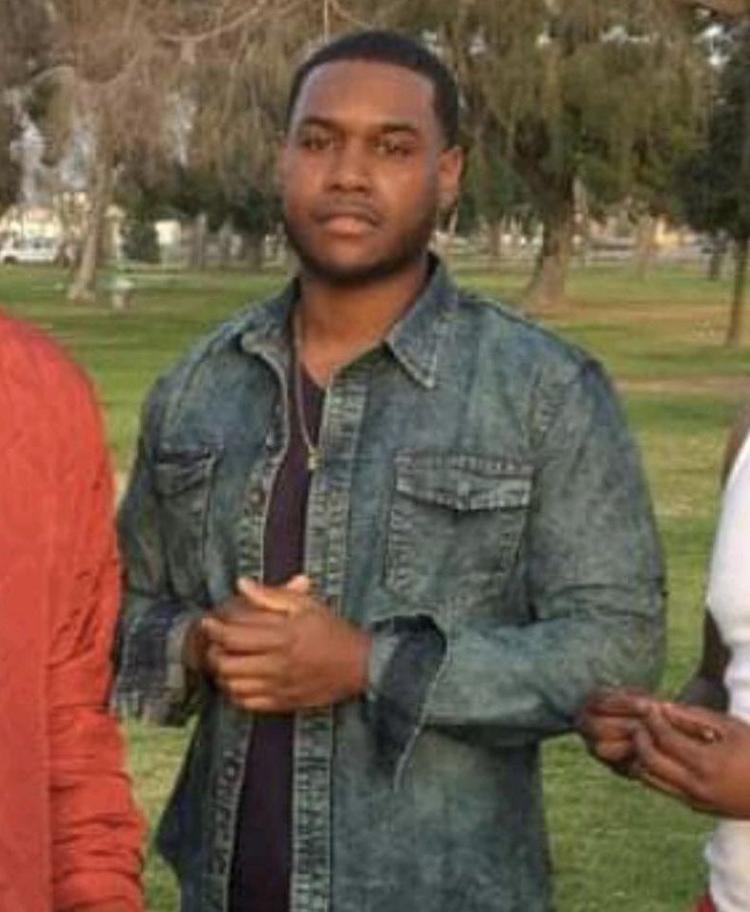 On July 25, BPD officers attempted to stop Hodge in his car. He allegedly led police on a vehicle pursuit and then fled on foot in the Planz Park area. BPD officers conducted a yard-to-yard search in the area for Hodge but were unsuccessful.
Two BPD vehicles were involved in a traffic collision during the initial pursuit of Hodge. The two officers suffered minor injuries.
People vs. Armando Avalos
A Bakersfield man charged with rape and kidnapping is scheduled to appear in court Friday for a pre-preliminary hearing.
Armando Avalos, 20, was arrested Aug. 5 on suspicion of attempted murder, rape and kidnapping after he was found in the Los Angeles area. Avalos was charged Aug. 7 with 12 felonies.