A man convicted in one of Kern County's coldest cases is scheduled to be sentenced Wednesday.
Prentice Foreman, 61, was found guilty of first-degree murder June 5 in the death of Dawn Koons — a 40-year-old case that was solved with new DNA technology.
The trial lasted seven weeks.
In 1979, Foreman used a telephone cord to restrain Koons' hands. Koons was raped. She was found dead in her bathtub, naked, with a pillowcase tied to her head with a telephone cord. Numerous bruises were imprinted into her skin.
The coroner's office confirmed Koons died of asphyxiation.
Foreman faces a sentence of 25 years to life in prison without the possibility of parole. 
State vs. Leslie Chance
A former elementary school principal charged in the death of her husband is scheduled to appear in court Tuesday.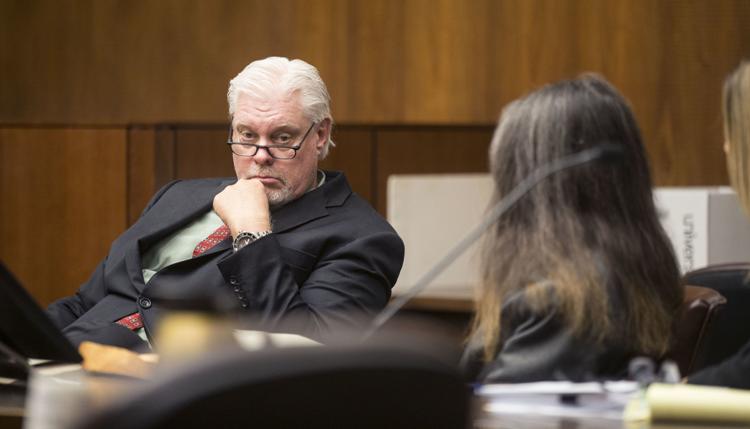 Leslie Chance, 52, appeared in court July 3 for a hearing to determine a new trial date and to establish legal counsel, but attorneys decided to postpone the hearing until Tuesday.
Chance was charged in the murder of her husband, Todd Chance, 45, on Aug. 25, 2013. If convicted, she could face life in prison.
Prosecutors say the couple drove that morning to the area of Noriega Road near Enos Lane, where Chance is alleged to have shot and killed her husband. Prosecutors say she abandoned the car in a nearby neighborhood and returned home by taxi and on foot.
Chance was first arrested days after her husband's body was found, but was released days later when prosecutors requested further inquiry from investigators with the Kern County Sheriff's Office. She was arrested again in December 2016.
Chance, who was principal at Fairview Elementary School during the time of the shooting, was expected to receive around $250,000 from her husband's life insurance policies, according to court documents.
State v. Damon Franklin
A man convicted of going on an arson spree in Oildale in September 2017 will be sentenced Tuesday.
Beginning on Sept. 26, 2017, Damon Franklin, 42, burned seven structures and five items of personal property during a 32-hour period. Franklin first set a vacant house on fire that also burned an inhabited apartment building nextdoor. He then set five more buildings on fire that day, including the Seventh Day Adventist Church on Sharon Place, according to a Kern County District Attorney press release.
Witnesses observed Franklin gathering brush and vegetation on the properties before he set fire to the buildings, the press release said. It was determined he used these and other materials to fuel the fires.
On the morning of Sept. 27, 2017, Franklin set three fires in an alley behind a row of apartment complexes on North Chester Avenue, and he was observed by a witness walking away from the area. Franklin took off his outer clothing before he was arrested by deputies at the Kern County Sheriff's Department.
Franklin faces over 300 years to life in prison due to two prior strike convictions and the 12 arson convictions.
State vs. Daniel Rhoads
A man found guilty in the homicide of 34-year-old William Alford is set to be sentenced Wednesday.
Daniel Rhoads, 45, was found guilty of second-degree murder in April. A judge will consider moving forward with sentencing as well as several motions, including one for a new trial.
According to court documents, Rhoads told law enforcement that Alford was an acquaintance who forced his way into his home in Caliente in October 2018 after accusing Rhoads of stealing from him. When Rhoads saw Alford coming in, he said he reached toward his side and thought he was reaching for a gun.
In fear of his own safety, Rhoads said he shot Alford in self-defense, according to the documents. However, after the shooting, Rhoads didn't call for any medical aid or law enforcement. Instead, Rhoads admitted to wrapping Alford in a black trash bag and tossing his body in a large trash bin on the side of Caliente Bodfish Road, the documents say.